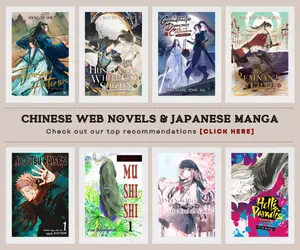 Hey guys, I am back for another installment of my top anime of the year by genre and I am excited to share the next topic on our list. I am going to share my top 10 adventure anime of 2020 – these are the series that brought us on a fantastic journey, literally and sentimentally.
Here, I have listed my best adventure anime of 2020, a list of anime that give us lessons to remember, and fun times to treasure through the life-changing journey of the main characters. Some of them are action-packed, while some appeal directly to our emotions, and some simply exist to bring good vibes and fun moments to lighten up the mood.
Without further ado, let's dive directly to our list as follows:
Tower of God
Inspired by a Korean webtoon, this is an anime that I love so much, and literally, it gave us an adventure like no other. To be specific, it opened the path to an exciting journey. It served as an introduction to the whole webtoon, and I believed that I am not the only one who was inspired to read the source material after watching the anime. In the Tower of God, all the answers and everything you could wish for can be obtained at the top of the Tower; thus many people dream to reach the top but only a few are given the chance.
For me, the Tower of God is a perfect example of an adventure anime. We have characters entering the Tower to seek something they desire, they have to pass the test and survive. They meet various people, some are foes and some can be friends. They face challenges on their own or as a group. Here, every character might have their own desires that they need to fulfill, but what could have been more precious than their own dreams? You can have wealth, you can have fame, you can have honor, but you can also have friends. The Tower didn't bestow them to you but it's something you have to build and that's what the Baam and friends did in this anime. However, adventure is no fun if there is no twist, and if you had seen the anime already, you should know how exciting and surprising the Tower of God is.
Related Post: The Best Webtons/Manhwa That You Need to Read
Somali and the Forest Spirit
Next on our list is Somali and the Forest Spirit, an anime that brought us so much pleasure through visual aesthetics. Somali and the Forest Spirit had one of the best background visuals among the anime that aired in 2020. Now, back to its story, the series is a heartwarming and dramatic adventure anime of a father and a child (albeit they are not blood-related, much more they are from different races).
Here we follow a delicate relationship between a human child and a golem who is serving as his guardian. They embark on a journey looking for human settlement, as they travel, they meet various people from different races, they listen to their story and they also shared their own. It's a heartwarming family drama that seeks to answer the question "What it means to be a family?".
Related Post: 10 of the Best Anime Like Somali and the Forest Spirit
Wandering Witch: The Journey of Elaina
In 3rd place of our list is an anime that I hold so dear, that is Wandering Witch: The Journey of Elaina. Traveling is to embark on a journey and set yourself into an unknown adventure. This anime follows the story of Elaina, a young witch who travels to see the world, to expand her horizon, and see things from a different perspective. Along her journey, she had met a friend, some people and learn about their stories. While most of the time, she stays outside of the story and only acts as an observer, she always minds and heeds all the lessons that she learns from the people that she had met in her journey. A little bit of trivia here, Wandering Witch: The Journey of Elaina won the Fall 2020 Anime Awards of Anime Trending, that was a big feat to be honest.
Related Post: Top Anime about Travel and Adventure
Great Pretender
In particular, Great Pretender is not an anime about traveling, but it sure is an adventure where our casual conman from Japan got himself tangled with a group of international swindlers. Together with them, his world was set into motion as he learns more about the new people he had met, their stories, and their past, without realizing that being with them will lead him to a journey of discovering about the past about his family and the fact behind the tragedies that befall to them. In the end, Great Pretender is a perfect blend of action and comedy with the hilarious swindling cliche that delivered total entertainment.
Appare-Ranman!
Next on our list is P.A. Works! original Appare-Ranman! Imagine traveling across America on a transcontinental racing competition several decades ago using only a modified vehicle. That must have been exciting and at the same time, challenging. Such is the case with Appare and Kisame, two Japanese who reached America through a series of unfortunate circumstances. Now, they must find a way to return home and the only way to do that is to win a transcontinental racing contest and putting their life on the line. They have to deal with the dangers of nature, and the tough competition as well as the perilous journey where gangsters are lurking and waiting to catch them. This anime was total entertainment with fantastic action and humor with drama that many shounen fans will appreciate.
BOFURI: I Don't Want to Get Hurt, so I'll Max Out My Defense.
Maple and friends are taking 6th place on this list. BOFURI is an anime where we follow the day to day adventure of a total newbie to online games yet she surprised everyone, the players, and us, the viewers in many ways. Maybe, she's just truly lucky or blessed with having friends to trust, but her adventure in the online game had helped her made new friends and brought a smile to the faces of the anime viewers. In any sense, this is the kind of adventure anime that we truly need to have as a change of pace.
Golden Kamuy Season 3
Sugimoto and Asirpa's treaded a separate path in their journey in Russia and Japan's last frontier, this has been an amazing ride so far as the anime treated us to many backstories of several characters in Golden Kamuy Season 3. We also had a glimpse at Wilk and Kiroranke's days in Russia, the sin they committed, and the things they want to achieve. Our two main characters might have traveled separately, but they're finally reunited in this fantastic journey filled with drama, action, humor, and learning about the Ainu culture and various ethnic minorities in the boundary of Japan and Russia.
BNA
Brand New Animal is next on our list. Imagine being a human and someday woke up as a different person, at least physically. You're not human anymore, you become someone else, someone, that belongs to another race and there's a big rift between them. Such is the case with BNA or Brand New Animal. We follow the story of a young high school girl and her journey to find solutions to her problem, but what she had found are precious friends from another race that she didn't think she'll get along with at first.
Decadence
This science-fiction anime of 2020 is an adventure that highlights drama while presenting a revolution in its story. We have cyborgs and humans, and a group of fugitive cyborgs as they defy the system and went on to prove that we are the ones creating our own destiny and not the system that sets the status quo.
Yashahime: Princess Half-Demon
Last in our list but not least is the sequel of one of our beloved adventure anime, Inuyasha. Yashahime: Princess Half-Demon tells the story of Inuyasha and Kagome's daughter as well as Sesshoumaru's twin daughters. Together these youngsters embark on a journey of slaying demons and learning about themselves and their parents. While it seems that many things are left ambiguous (as of the 13th episode), we sure know that the princesses already took the path towards an exciting adventure that will connect them to their parents one day.
Is there another anime that gave you a satisfying adventure this year? Share your best adventure anime of 2020 in the comment section below.
Last Updated on November 9, 2022 by Yu Alexius