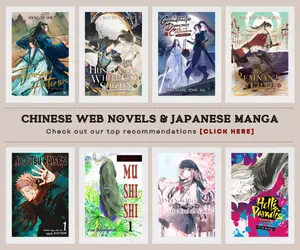 Get ready with your travel gear and anything you need beside you as we'll get to learn about various anime that will inspire you to travel and have a new sense of adventure.
It's amazing how anime as a medium can inspire its viewers to do something, to act on something. Such is the case with anime about travel and adventure, in some ways, viewers get inspired in one way or another. Either to chase that long-dreamed adventure, go somewhere you crave the most, or learned about life by taking small steps to help us better ourselves.
Sometimes, the adventure is deep inside, we get to learn more about ourselves and the people around us, the environment we lived in, and the future we desire.
10 Anime About Travel and Adventure to Get You Inspired
In line with this, we hereby give you 10 anime that you need to watch and more if you wish to get inspired about going on an adventure, traveling and exploring, expanding your horizon about the whole, and many more.
Laid Back Camp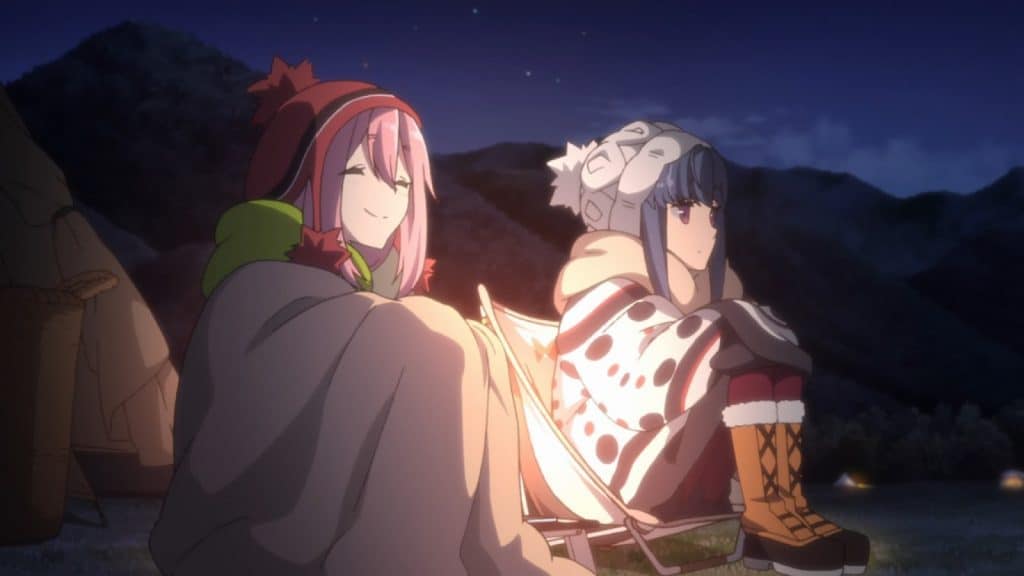 This is the anime that will make you appreciate the outdoors and what a beautiful world we lived in. Laid Back Camp is an anime about outdoor camping, somehow, it made me quite jealous of people living in Japan. Nonetheless, we can go camping wherever you are in the world. Simply spend it with yourself or your friends, wandering around and appreciating the beauty of nature or any scenery that suits your preferences.
Related Post: Top 10 Anime About Outdoors and Nature
A Place Further Than the Universe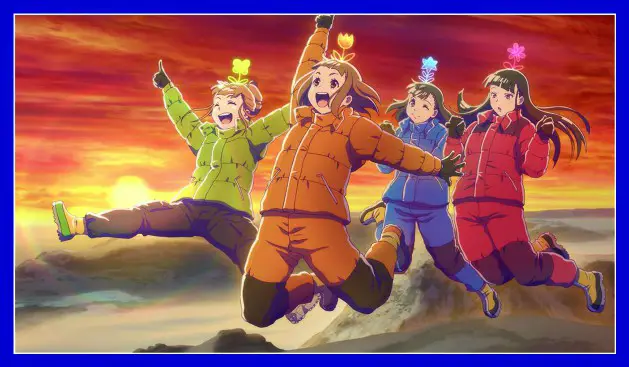 An emotional drama filled with so much adventure. A Place Further Than the Universe is more than just an adventure in Antarctica but also has similarities to many of our personal struggles. If you hit the place of no return, when you felt like you hit that big wall that you can't surpass, sometimes, it will open up the path, the opportunity for us to evolve, develop ourselves, and learn more about our strengths and weaknesses. Just like these hurdles, A Place Further Than the Universe is such a phenomenal and interesting story with its own charm.
Wandering Witch: The Journey of Elaina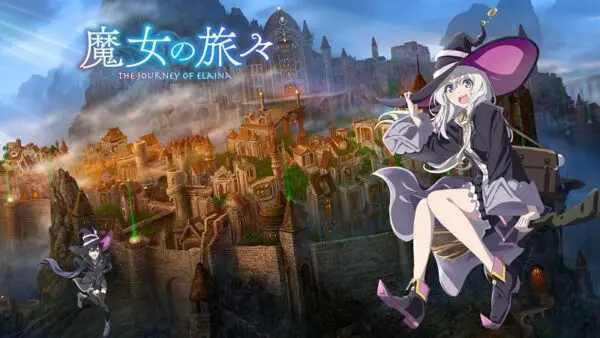 We have a rather passive kind of adventure in this anime and it helps us see things from a different perspective. It will inspire you to travel and help you develop yourself, it shows that one can learn many things and satisfy their craving if one had to witness an event firsthand. However, it also shows us that as a traveler, we need not delve deeper into the issues along the road, it's hard to be a busybody, and it can even devour you. The good thing is, Elaina here is rather nonchalant and tries to avoid trouble. Nevertheless, this anime tells a lot of tales and you have to prepare your heart for it.
Related Post: 10 Anime Similar to Wandering Witch: The Journey of Elaina
Kino's Journey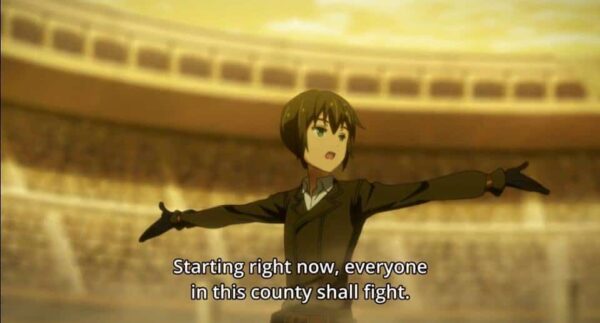 Here's another anime like The Journey of Elaina, traveling, exploring, and learning about different cultures and places in the world and how people's human standards by each place differ from each other. Aside from the travel element, Kino's Journey is more like an adventure to dissect the morals of humanity as it reflects even real-world scenarios and society. It aims to present questions to the viewers without shoving them right to our faces and I think we'll learn plenty of lessons from it.
Super Cub
A story about making boring daily life even more engaging, Super Cub as an anime is an adventure towards opening one's heart, meeting new people, towards moving forward in life. Having a cub, ride with it, is just a bonus as we follow the characters traveling around. It's a story of healing with rather subtle elements to make our hearts warm in every episode.
Encouragement of Climb
An anime about mountain climbing? Yes! We'll get plenty of outdoor fun and a whole lot more from this anime and it is a furball of good vibes and inspiration. This is a story of chasing the moment from lingering memories and this quest leads to an exciting journey meeting new people and experiencing a new adventure.
Barakamon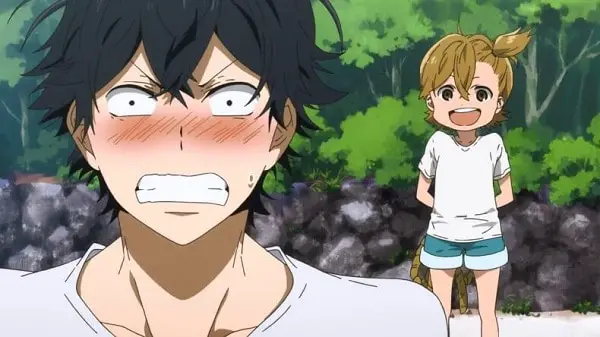 This is an inspiring anime that will teach you that sometimes in life, LESS is MORE. This is one of my personal favorite slice-of-life anime of all time. Barakamon is a story that inspired me to wish to live an island life, far from the bustling and crowded city. It is a nice blend of drama, comedy, and plenty of life lessons to ponder upon. If you felt like you are stuck in your life and want to find something to ease your confusion and have a good vibe, Barakamon is the right anime for you. I won't be surprised if you too find yourself craving to live an islander life then.
Michiko & Hatchin
An exciting road trip to South America, this is an amazing journey in the Western Hemisphere. Michiko and Hatchin is a fun and action-packed anime that will give you an adrenaline rush.
Somali and the Forest Spirit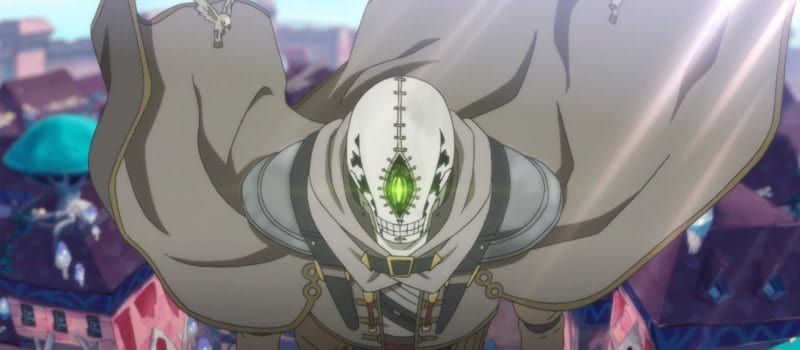 An adventure, a journey, a dramatic ride of finding the place that you're looking for is actually the very presence that's traveling with you. Somali and the Forest Spirit is a heartwarming adventure in a fantasy world. While the story is emotional and good, the anime itself is a sight to behold. It is an anime that was able to build its own world and its own biodiversity and we simply wish to enjoy its scenery.
Related Post: Top 10 Anime Like Somali and the Forest Spirit
Nagi-Asu: Lull in the Sea
A story with so much power and emotions. Lull in the Sea is a hidden gem that comes out from the sea and we simply wish to enjoy every bit of this adventure. A well-written story with great buildups and great visuals to highlight the emotional moments of the series.
Related Merchandise: Animation – Nagi-Asu: A Lull In The Sea (Nagi No Asukara) Blu-Ray Box (9BDS)
Further Recommendations
Last Updated on January 10, 2023 by Yu Alexius