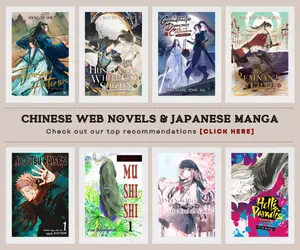 The great outdoors had always been a fascinating theme in anime. Whether we follow the story of people traveling in the wild, experiencing new stuff, or embarking on a journey toward the unknown world – Japanese anime about the outdoors, nature and camping had always been a delightful ride.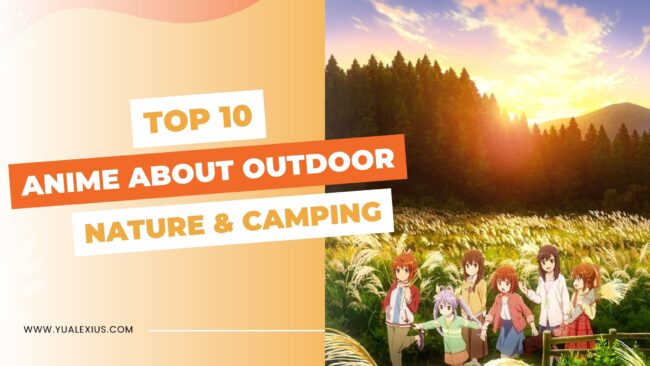 During this holiday season, I believed that watching relaxing anime and mostly those that fall in the category of slice-of-life genre is the perfect way to enjoy the yuletide season as one chills on their couch.
Hence, we would like to share our top recommended anime about the great outdoors where we follow the journey of the main characters as they go and explore the wild, go camping, and simply contemplate life.
Top 10 Anime About Outdoors, Nature, and Camping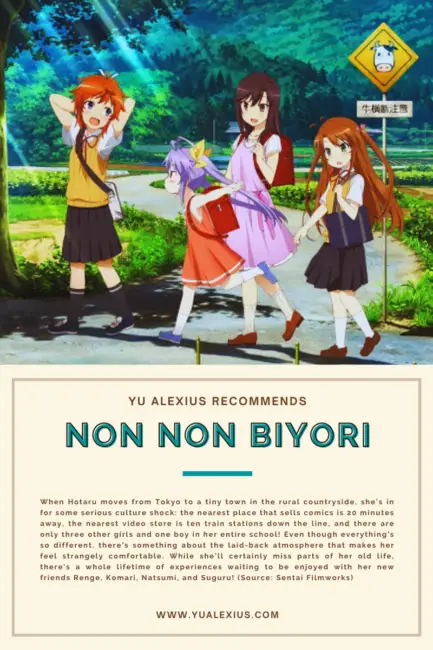 Coming first on our list is the adorable and stress-relieving anime Non Non Biyori which follows the daily life of young girls who live in the countryside and explores how living a simple life can be fulfilling and let us see things from a different perspective. This anime have plenty of life lessons to learn from it such as appreciating every small little thing and being grateful.
Laid-Back Camp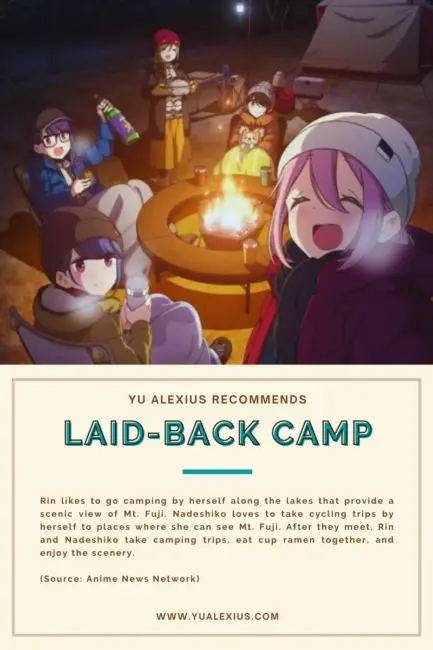 Alright, next is an anime about camping and what comes to our mind whenever we talk about such a thing is no other than the adorable and relaxing anime from 2018 – Laid-Back Camp. It tells the story of young students who develop a love for outdoor camping – traveling together and gradually learning to establish genuine friendships through a common interest.
Related Review: Embracing The Great Outdoors In "Laid-Back Camp"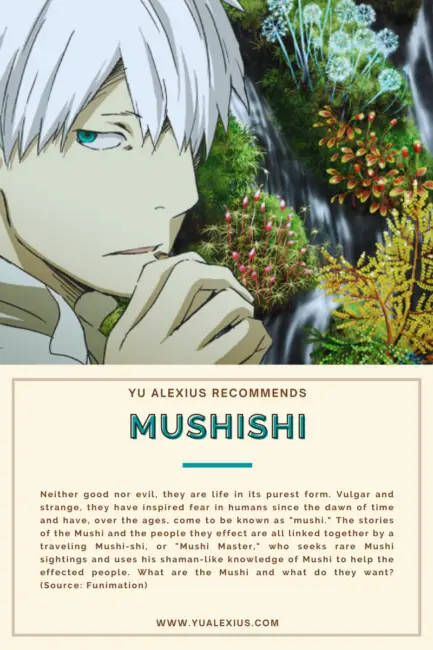 Yeah, we have my 2nd favorite anime of all time here, it's Mushishi. The anime is a supernatural story but will also take you to many places as Mushishi follows the journey of Ginko who travels from place to place to treat illnesses caused by a primitive creature known as Mushi. The anime is both relaxing and haunting – presenting gorgeous animation and soothing sceneries while narrating a deep story and philosophy in nature.
Encouragement of Climb
Here's another slice-of-life anime and this time, it tackles mountaineering. Just like Laid-Back Camp, Encouragement of Climb tells the story of discovering new interests and meeting new friends along the way.
Related Merchandise: Yama No Susume (Encouragement Of Climb) Special Edition [Japan BD] 
One of my all-time favorite anime, Barakamon meant so much to me and it's one of the most satisfying anime I've ever seen. A story of self-rediscovery and seeing things from a new perspective, Barakamon is an amusing and fun adventure of finding a new purpose in life.
Slow Loop
From mountain climbing and camping, going fishing is also an outdoor adventure to try and such is the tale to tell of the slice-of-life anime Slow Loop from the 2022 winter lineup.
Kino's Journey -the Beautiful World- the Animated Series
Quite similar to Mushishi, Kino's Journey follows the adventure of Kino who travels from place to place. In fact, Kino's Journey is one of the best travel anime that I've seen so far. But aside from traveling, the anime also features a wide array of great outdoor beauty, showcasing visually aesthetic sceneries.
Related Merchandise: Kino's Journey: The Beautiful World – The Complete Series [Blu-ray]
Natsume's Book of Friends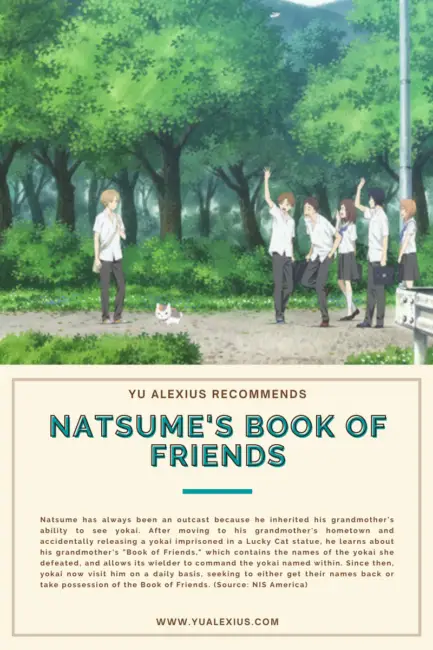 This supernatural anime is my favorite of all time. Natsume's Book of Friends is an emotional story of finding a new purpose and meeting new friends. The series also features a gorgeous look at the beautiful countryside sceneries as we follow Natsume who comes to terms with his powers to see yokai and acquire new experiences with them – both the good and the bad.
Super Cub
There's some kind of unknown magic that especially revolves around this anime. We have an orphan who is usually aloof and we follow her as she meets new friends, and explore the outdoors with her new bike – a used Super Cub.
Diary of Our Days at the Breakwater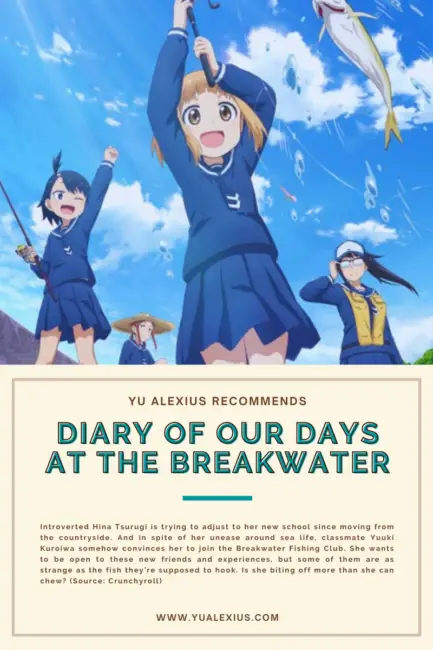 It is not just Slow Loop that will give you a hilarious ride from this list but also this slice-of-life anime about recreational fishing. Its premise may sound boring and alienating on the surface but in reality, it is a hidden gem with a good story to share.