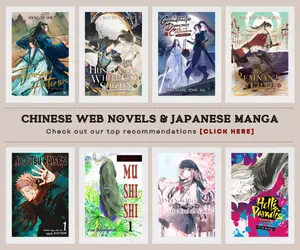 Anime teaches us life lessons that we usually don't realized because we're too busy thinking about tangible challenges. It may sound peculiar but even fictional stories from anime could give us interesting notes on dealing with real life circumstances.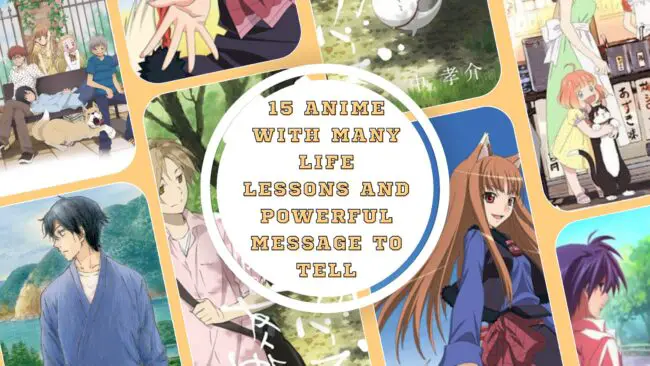 Be it a dramatic story, romance, scifi, psychological, action or fantasy-adventure anime; various anime shows from different genres could give us lessons. It could help us to be stronger, sensible, outgoing, free-spirited, savage, or make us discover a part of us that we're not aware about its existence. What's even more interesting is that how an anime story could ease our pain or frustrations because we can relate to its story. Furthermore, it is also absurd to have an anime show making us cry because we share the pain and loss of every character in its story. The story might be fictional but it does have a realistic emotional impact that we as viewers feel, and thus, realization struck into our minds and value the story and lessons the anime is wanting us to know.
Hence, we have here some of the best and emotional anime that will teach us about life and will show us how amazing it is to be alive despite of how gloomy our days may be.
Top 15 Anime Series With Powerful Messages to Share
Your Lie in April
We don't meet people by accident , they are meant to cross our path for a reason.
Related Merchandise: Your Lie in April 1 Paperback – Illustrated, April 21, 2015
March Comes in Like a Lion
Navigating about different emotional situations and learn to grow up and connect with other people, this anime teaches us more than just about love stories or friendship. It also tackle about finding meaning about one's life, searching for purpose and live with it.
Honey and Clover
A story about heartaches and self-discovery. This bittersweet anime taught us how to deal with life as we grow older and cope up with so many changes in our lives. It's both funny and romantic at the same time while showing a rather slowly paced take on love and life, and how to deal with its circumstances.
Natsume's Book of Friends
This anime thrive in its simplicity. It's about connecting with other people, finding one's purpose and live it to the fullest. Creating new memories with those people who give you purpose to live despite of having tragic or trouble past. Its life lessons maybe simple and common, but it is those things that weights a lot nowadays.
Blue Spring Ride
Never give up, break any wall or boulder in order to achieve what you desire gradually. This anime is about friendship, love, moving forward, and starting anew. A rather cheesy take on a love story and its humor is on the same degree as its romance which is a great feat in itself.
Related Merchandise: Ao Haru Ride, Vol. 1 (1) Paperback – October 2, 2018
Mushishi
How to live in harmony with nature and just because something harms or inconveniences humans, that doesn't necessarily make them bad as they're living the only way they know how; are among the lessons that we could learn from Mushishi.
Silver Spoon
An anime that transcended its genre, Silver Spoon is an endearing and rather philosophical in many aspects. It's teaches us about chasing our dreams and work harder to visualize it and the struggle to make it a reality.
Related Review: Silver Spoon Is an Amazing Slice-of-Life Tale That Transcends Its Genre
Clannad
Cherish every memories that you have with the person you really love and move forward despite of the pain and the loss of losing someone so dear to you.
Spice & Wolf
It's not just a love story, or a pure business plot. It's a wonderful adventure that teaches us more than just economic issues but also the importance of being practical. Spice & Wolf shows us that there's always an opportunity in every situation no matter how dire it may be, you have to keep on finding the silver lining in it.
Naruto
Just like any other shounen anime, Naruto shows that hard work beats talent in many cases. This anime and other similar series taught us to never give up on our dreams and makes it come true.
Classroom of the Elite
Sad reality is that life is a big grand arena, and anybody will do anything in order to win, they could take, destroy, and betray.
Hell Girl
Vengeance is a vicious cycle. When you want to have revenge, you'd really damn better dig two graves.
Welcome to the NHK!
Taught us to confident with ourselves and face our fears, anxieties, and embrace the person that you are. It's all about acknowledging the fact that by any means we are striving to do a living and live our life with a purpose or simply rot away.
Psycho-Pass
Even justice could have flaws but just because it has its fault, doesn't mean that it could be easily demolish. It takes more than just pure honest truth to take down a long established false belief or system.
Barakamon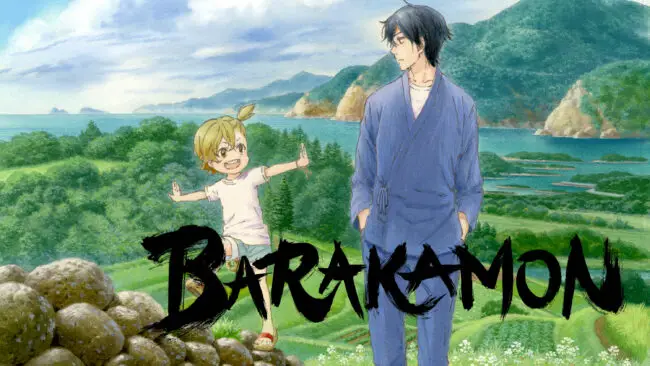 A rather reflective anime story, Barakamon is an enjoyable slice-of-life anime that shows us to have a simple approach and take in complicated circumstances. In doing so, it helps us to see the situations in different perspective and make its easy for us to deal with it. Just have fun and remembers that failures isn't the end of everything are only few of those common and genuine life lessons that this anime taught us.
What about you? Do you have any specific anime that taught you so many things about life? Please let us know by writing a comment below.
Last Updated on December 21, 2022 by Yu Alexius