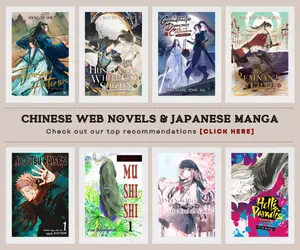 During the BIGDAY Tencent Event, last August 8, 2020; fans of the popular e-sports donghua had been treated to some surprises as the production team behind the series unveiled the ending theme song for the upcoming The Kings Avatar Season 2. As one of the biggest Chinese anime of 2020, this is a piece of great news for almost every donghua fans out there.
Aside from The Kings Avatar Season 2 ending theme which was performed by singer Miao-Mario and titled "Our Glory Road", we also had a glimpse at the in-game characters of Team Happy as shown in the teaser visual below:
The King's Avatar Season 2 Anime "Team Happy"
In this image, we had Tang Rou's Soft Mist, Ye Xiu's Lord Grim, Luo Jie's Concealed Light, Wei Chen's Windward Formation, Bao Rongxing's Steamed Bun Invasion, Qiao Yifan's One-Inch Ash, and An Wenyi's Little Cold Hands. They are the original rosters for Ye Xiu's new team – Happy / Xing Xin. Team Happy is a grassroot team build by Ye Xiu from scratch after he disappeared from Glory's professional scene. These were Team Happy's accounts that will compete later on against the god-level accounts from other teams including Ye Xiu's former account One Autumn Leaf.
These members are players he'd met in the in-game world of Glory while Wei Chen is a previous colleague from the early days of the alliance, specifically Wei Chen is the first captain of Team Blue Rain and first owner of Yu Wenzhou's warlock Swoksaar. We had met almost every member of Team Happy from season 1 of the donghua such as Tang Rou, Bao Rongxing, Concealed Light, One-Inch Ash, and Lord Grim. In the upcoming The King's Avatar season 2, we can expect Wei Chen and An Wenyi to finally appear in the story and that makes me even more excited.
If you wish to learn more about them, you may check our post: Team Happy Members from The King's Avatar.
The Kings Avatar Anime Season 2
We also had a glimpse of other teams and their respective captains from the alliance as follows:
Team Tyranny – Captain Han Wenqing & Vice-Captain Zhang Xinjie
Team Blue Rain – Captain Yu Wenzhou & Vice-Captain Huang Shaotian
Team Tiny Herb – Captain Wang Jiexi & crew
Team Samsara – Captain Zhou Zekai & Vice-Captain Jin Botao
Team Thunderclap – Captain Xiao Shiqin & crew
Team Hundred Blossom – Captain Zhang Jiale & Sun Zheping
The Kings Avatar Season 2 Release
This is the question that we are all waiting to be answered – when is the release of The King's Avatar season 2? We didn't get new updates yet about it even in the recently concluded BIGDAY Tencent Event 2020. But it's good to learn that the project is still a thing and that it hasn't been canceled off.
We've been waiting for over 3 years since the first season had concluded and some fans are wondering if The King's Avatar season 2 is still a thing despite having available trailers and conceptual PV about it since 2019. While some fans may lose hope, it's good to see that we also have The King's Avatar All-Star Competition OVA last 2018, and the prequel movie The King's Avatar: For the Glory last 2019.
The King's Avatar Season 2 Anime Poster
So far, we had 3 promotional videos for The Kings Avatar Season 2 out there. The first one was a conceptual PV released last April 2019 together with a key visual (shown above), and a full-trailer last December 2019. Fans finally got their hopes high up as Colored Pencil Animation Studio released another trailer for The King's Avatar Season 2 last May 29 during the birthday of its main character Ye Xiu.
In the latest announcement by Tencent The Kings Avatar Season 2 release date is scheduled on September 25, 2020, which coincides with the League of Legends World Championship taking place in Shanghai, China. If you're wanting to learn some interesting facts about The King's Avatar season 2, then you may want to check our following post about the series:
Last Updated on March 18, 2021 by Yu Alexius