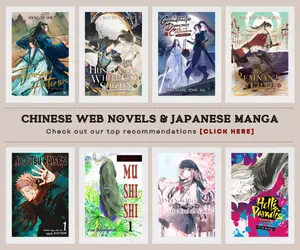 An in-game character is a player's avatar in his/her chosen game, thus it represents the player's skill, power and progress altogether. Whether a player is a novice, veteran, an expert or a professional; there is always some kind of hierarchy among them in every game and Glory from the phenomenal Chinese anime, The King's Avatar is no exception.
Glory is a very popular MMORPG in China with huge player base worldwide. In China, a professional alliance had been established where its members of pro-players from different team compete against its other for the sake of glory, honor, and wide recognition among the gamers' circle. The Glory Professional Alliance have several teams with a backing guild and clubs behind them.
Each team in the alliance were comprised of professional players with different degree of mechanical skills and strategic aptitude. However, even the rookie in the professional circle were still above the average expert and veteran players from the game. The alliance brought the game into a new height which results to the birth of God-Level accounts. So far, there are only
10 considered God-level accounts
as there's a certain criteria that must be meet in order to join the rank of these monstrous in-game characters. In fact, among the different teams in the professional alliance, there are only few teams that house a God-level accounts; some have one account while the others have two. Even the Chinese Glory team, a set of professional players who will compete in the global arena for Glory's World Competition is mainly comprised of these God-level accounts.
Now, let's get to know these God-level accounts and what makes them so special and unique compared to a normal account.
The God-Level Accounts & Team Happy in a newly release postcard from Taobao
One should be aware that these
God-level accounts
have silver equipment. Yes, it is 'Silver', a set of equipment which is considered to be even better than the orange quality equipment and could only be obtain via research and synthesizing rare in-game materials.
Aside from silver equipment, they also have high amount of skill points which should be generally far ahead compared to the normal skill point system of the regular players.
God-Level Accounts from The King's Avatar
One Autumn Leaf (一叶之秋)

The Battle God
Class: Battle Mage
Team: Samsara (Current); Excellent Era (Former)
User(s): Sun Xiang; Ye Qiu (Former)
Skill Points: 4840
Silver Equipment: Evil Annihilation
Cloud Piercer (一枪穿云)

Great Gunner
Class: Sharpshooter
Team: Samsara
User(s): Zhou Zekai; Zhang Yiwei (Former)
Skill Points: 5000
Silver Equipment: Wildfire (Right-Hand Gun); Shattered Frost (Left-Hand Gun)
Vaccaria (王不留行)

The Magician; The First Witch
Class: Witch
Team: Tiny Herb
User(s): Wang Jiexi; Lin Jie (Former)
Skill Points: 4820
Silver Equipment: Stardust Extermination
Troubling Rain (夜雨声烦)

Sword Saint
Class: Blade Master
Team: Blue Rain
User(s): Huang Shaotian
Skill Points: N/A
Silver Equipment: Ice Rain
Desert Dust (大漠孤烟)
King of Fighting
Class: Striker
Team: Tyranny
User(s): Han Wenqing
Skill Points: 4880
Silver Equipment: Flame Fists
Swoksaar (索克萨尔)

The First Warlock
Class: Warlock
Team: Blue Rain
User(s): Yu Wenzhou; Wei Chen & Fang Shijing  (Former)
Skill Points: 4830
Silver Equipment: Curse of Destruction
Dazzling Hundred Blossoms (百花缭乱)

The First Spitfire
Class: Spitfire
Team: Tyranny; Hundred Blossoms (Former)
User(s): Zhang Jiale; Zou Yuan (Former)
Skill Points: N/A
Silver Equipment: Hunting Seeker
Immovable Rock (石不转)

The First Cleric
Class: Cleric
Team: Tyranny
User(s): Zhang Xinjie
Skill Points: N/A
Silver Equipment: Blacklight Cross
Demon Subduer (唐三打)
The First Brawler
Class: Brawler
Team: Wind Howl
User(s): Tang Hao, Lin Jingyan
Skill Points: N/A
Silver Equipment: Blood Vanishing Soul
Peaceful Hermit (扫地焚香)
The First Exorcist
Class: Exorcist
Team: Royal Style
User(s): Tian Sen, Gou Ming Yu & Lu Liang (Former)
Skill Points: N/A
Silver Equipment: Death Savvy
Ye Qiu's One Autumn Leaf
And that's the 10 strongest in-game characters from The King's Avatar. It doesn't necessarily mean that the players behind these accounts were the strongest but they seriously got the skills to prove that they're deserving to use such a powerful characters. Aside from these 10 God-level accounts, another set of characters that must be acknowledged and recognized from The King's Avatar are the All-Star accounts (10 God-level accounts were also included) which are the most famous accounts in all of Glory.
Nonetheless, which account is your favorite? Which account do you think is the strongest of them all if we're gonna simply based on the individual stats of every account and the skills of its player? Let us know by dropping a comment below. For the All-Star list, we will post it here in the blog. So, don't forget to subscribe in our feed and get the latest anime news and similar stuff from Yu Alexius team.
Last Updated on March 7, 2021 by Yu Alexius