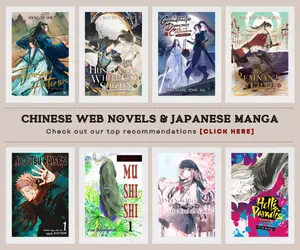 Chinese anime fans must be pretty happy with the announcement that Quanzhi Fashi or Full-Time Magister season 4 release date is scheduled on May 27, 2020. The avid fans of the anime had been waiting for this for over a year already since the finale of Full-Time Magister season 3 last 2018.
Full-Time Magister had been one of the few Chinese anime that gained a lot of followers in the west and also started the new wave of Chinese animation popularity in recent years. The anime first premiered in 2016 and had been a contemporary to the phenomenal The King's Avatar which is aired in early 2017. In my end, The King's Avatar and Full-Time Magister were among my earliest Chinese anime influences and I am glad to discover Chinese animation because of them.
We have listed Full-Time Magister season 4 as one of the biggest and most anticipated Chinese anime of 2020alongside The King's Avatar season 2which is slated for release in the 3rd quarter of the year.
Full-Time Magister Synopsis
The aloof high schooler Mo Fan has found himself in a universe similar yet distinctly different from his own mundane one; it's a place where magic has replaced the essence of science. Here, the most capable students are taught to master the wonders of spellworking to fend off large devastating beasts that lurk in the forests surrounding the city. Like his previous life, Mo Fan remains the son of a poor laborer and the older step-brother to a crippled sister. Despite these disadvantages, he dreams of attending a magic school to become a magician—a highly respected and lucrative trade—in order to repay his father for his hard work. Mo Fan is accepted into a renowned magic institution. However, rumors spread about his poverty and lack of magical ability, labeling him as the laughing stock of the school. Nonetheless, Mo Fan manages to harness not only the powerful fire element, but also the rare lightning element! Now armed with dual abilities, what dangerous encounters will the versatile mage face?

Written by MAL Rewrite
We had seen the growth of Mo Fan and his friends during the last 3 seasons of Full-Time Magister. The animation quality was quite rough but it keeps on getting better every season while also giving us a consistent narrative of his journey as a genius mage while fighting demons and beasts.
Full-Time Magister Season 4 Release Date
In the latest trailer for Full-Time Magister season 4, the anime was revealed for release on May 27, 2020 as part of Tencent's 2020 Chinese anime lineup. It is among the Chinese anime series from Tencent with releases this month, the others are Huangli Shi (The Chronologist), and Stellar Transformations (Legend of Immortal) Season 2 – both donghua already premiered in the first week of May.
The anime will be available for streaming at Tencent, and other affiliated online streaming services to Tencent. Mizure Subs also uploaded the donghua on their blog: My Anime Amigos! While there are various channels too where you can watch Full-Time Magister season 4 in YouTube.
Full-Time Magister Season 4 Trailers
So far, there are two available trailers for Full-Time Magister Season 4. The first one was released in December 2019 as shown below.
Now as we are waiting for it to officially premiere, why not have a refresher of the anime with watching Full-Time Magister season 1-3. Since it's been over a year that we aren't able to see Mo Fan and the gang, it's about time to refresh our memories of the events that took place before to make the excitement and experience even better when the 4th season premieres.
If you wish to watch some more Chinese anime, I would like to recommend our post: List of Chinese Anime Through the Years (2000-2019) as well as our 2020 Chinese anime lineup for your reference.
Let us know your thoughts about Full-Time Magister and what part of its story appealed to you the most.
Last Updated on March 5, 2022 by Yu Alexius