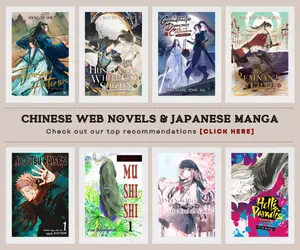 Are you guys currently enjoying Crunchyroll Originals' Tower of God from spring 2020 anime lineup? What maybe your answer is, the excitement and fun is far from over yet as Crunchyroll also give us another anime adaptation of an insanely popular webtoon series and that is The God of High School or GOHS. The anime has been listed as part of the summer 2020 seasonal lineup with animation studio MAPPA helming the project.
Few weeks before The God of High School anime release, we would like to share a brief introduction about it to anime fans who are not familiar yet with its background, as well as information about its release and its production.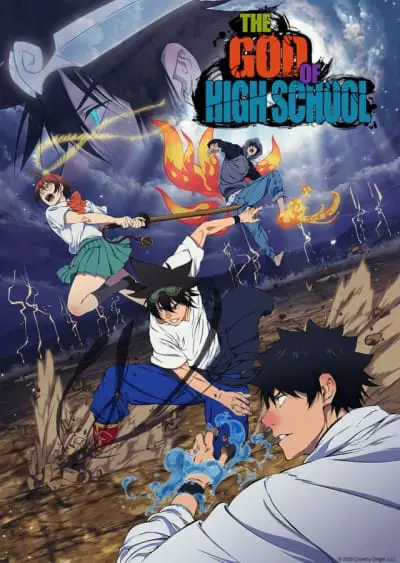 "The God of High School" Anime New Key Visual
Brief Introduction about The God of High School
The God of High School
is one of the most popular webtoon series of all time along with The Tower of God, Solo Leveling, and Noblesse. The God of High School webtoon is written and illustrated by South Korean author Yongje Park. Naver's webtoon platform serialized it since April 8, 2011 with Imageframe collected and published the individual chapters on their Root label into one volume as of April 2020. LINE Webtoon also started the official English translations of The God of High School in 2014.
"The God of High School" Webtoon Poster
The God of High School Synopsis
It all began as a fighting tournament to seek out for the best fighter among all high school students in Korea. Mori Jin, a Taekwondo specialist and a high school student, soon learns that there is something much greater beneath the stage of the tournament. [Source: LINE Webtoon]
Another description from Crunchyroll:
The God of High School follows a high schooler and his friends as they compete in an epic tournament, borrowing power directly from the gods and uncovering a mysterious organization along the way… With the promise of their heart's deepest desires, motivating their tournament victory.
The announcement of The God of High School anime adaptation has been revealed on February 2020 along with the other projects listed in Crunchyroll Originals which includes seven (7) titles: In/Spectre (from winter 2020 anime lineup), Tower of God, The God of High School, Noblesse, Onyx Equinox, Meiji Gekken: Sword & Gun, Freak Angels, andHigh Guardian Spice.
"Crunchyroll Orignals" Trailer
The God of High School Anime Release & Production
The God of High School Staff
The following are listed as staff for the upcoming anime adaptation of The God of High School:
Original Network & Producer: Crunchyroll

Original Creator: Yong-Je Park

Studio: MAPPA (Dororo, Yuri on Ice!, Listeners, Garo: Vanishing Line)
Director: Sunghoo Park (Garo: Vanishing Line, Garo the Movie: Divine Flame)
Series Composition: Kiyoko Yoshimura (Garo Vanishing Line, Akuma no Riddle)

Music: Arisa Okehazama

Sound Director: Kisuke Koizumi (Dororo, Infinite Dendrogram, Niijiro Days, Listeners)
Character Designs: Manabu Akita (Kakegurui, Turnover)
Director of Photography: Shigeki Asakawa (Hunter x Hunter Movie 1, Servamp, Soul Buster)
Sound Effects: Nakano Katsuhiro (AnoHana, OreSuki)

Art Director: Kuniko Iwatani, Nishiguchi Sachiko

Editing: Satoshi Aihara (To the Abandoned Sacred Beasts)
The God of High School Characters & Cast
Let's take a look at some of the characters and their respective voice actors that we should look forward to see in the anime adaptation of the webtoon.
The God of High School – Character Trailer
"The God of High School" Anime Characters

Jin Mo-Ri / The Monkey King : Tatsumaru Tachibana (Toratarou Kobayashi from Kabukichou Sherlock)
Han Dae-Wi: Kentaro Kumaga  (Theo Cornaro from Grancrest Senki)
Yu Mi-Ra: Ayaka Ouhashi (Kurome from Akame ga Kill!)
Commissioner O: Yuki Kaida (Koutaru Katsura from Gintama)
Commissioner P: Asami Tano (Nikaidou Saki from Zombieland Saga)
Commissioner R: Chikahiro Kobayashi (Legoshi from Beastars, Sugimoto from Golden Kamuy)
Commissioner Q: Kenji Hamada (Hyourinmaru from Bleach)
Park Mu-Jin: Daisuke Namikawa (Narsus from Arslan Senki)
Gang Man-Seok: Tomokazu Sugita (Akutsu Akuro from Aho Girl)
Announcer T: Tomokazu Seki (Spitfire from Air Gear)
The God of High School Trailer & Posters
So far, we have here the announcement poster for The God of High School last February as shown below.
Crunchyroll Originals' announcement poster
Crunchyroll's "The God of High School" Anime Poster
We also have here the most recent trailer and teaser for The God of High School which had been released by Crunchyroll and MAPPA. Seriously, the trailers are making fans excited and eagerly waiting for the anime's release on July.
"The God of High School" Official Trailer
"The God of High School" Official Teaser
The God of High School
anime adaptation will be release in Crunchyroll both in English sub & dub version, though dub version will be available at a later date, possibly after a month of its original release date. For now, fans should keep an eye on any upcoming news and updates about The God of High School anime series. You may also subscribe to our newsletters to get the latest updates about the anime as we are still waiting for the final confirm release date of the anime. However, it won't be that long since July is almost here in at least a month, and as we wait for it, let's also prepare our watchlist for summer 2020 anime season which we will also post in this blog. So, watch-out for it.
Last Updated on March 18, 2021 by Yu Alexius