The fans of comedy drama-romance anime series Oregairu must be really glad as a third season for the title had been green-lit.
With the original title of 
Yahari Ore no Seishun Love Comedy wa Machigatteiru
or translated to English as 
My Teen Romantic Comedy SNAFU
or
My youth romantic comedy is wrong as I expected
is one of the most popular and definitely loved romance school anime of this decade with Hachiman Hikigaya as one of our favorite male anime protagonist ever. Oregairu had been only use as a short title for the series and the anime is one of the best anime series to have tackle an anti-social male protagonist to the extend that it overshadowed several anime titles on the same genre.
The
announcement for Oregairu Season 3
had been made via
Moetron News
and with this, many fans were having positive thoughts and even excited to see the anime's return especially with how the previous season ended.
Oregairu Season 3 Trailer & Poster
Oregairu Season 3 Teaser PV
[Update: February 15, 2020]
: A new key visual and promotional video for 
"Yahari Ore no Seishun Love Comedy wa Machigatteiru. Kan" (Oregairu Season 3) had been unveiled as follows:
Oregairu Season 3 Trailer
My Teen Romantic Comedy SNAFU Season 3 Key Visual
My Teen Romantic Comedy SNAFU Season 3 Key Visual
On my end, I am actually craving for more as despite of the good ending of Oregairu season 2 (which is one of
our top anime shows of 2015
), it is something which is quite subpar compared to the anime's first season. In fact, fans and I, myself is rooting for Yui for Hikki's heart but it seems quite impossible at this rate. But I believe
Oregairu's 3rd season
may give us some answer regarding this questions and expectations.
Furthermore, everybody were simply excited to see our favorite characters from the anime especially our three main characters as follows: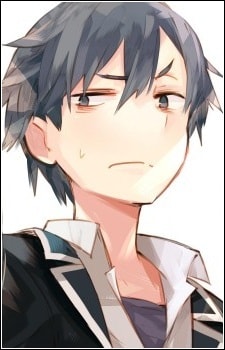 Hachiman Hikigaya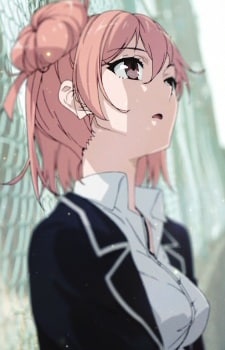 Yui Yuigahama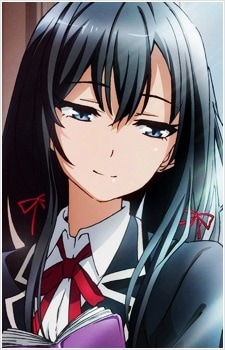 Yukino Yukinoshita
My Teen Romantic Comedy SNAFU Synopsis
Hachiman Hikigaya, a student in Soubu High School, is a cynical loner due to his traumatic past experiences in his social life. This eventually led to him developing a set of "dead fish eyes" and a twisted personality similar to that of a petty criminal. Believing that the concept of youth is a lie made up by youngsters who face their failures in denial, he turns in an essay that criticizes this exact mentality of youths. Irritated by the submission, his homeroom teacher, Shizuka Hiratsuka forces him to join the Volunteer Service Club—a club that assists students to solve their problems in life, hoping that helping other people would change his personality.

However, Yukino Yukinoshita, the most beautiful girl in school, is surprisingly the sole member of the club and a loner, albeit colder and smarter than Hikigaya. Their club soon expands when Yui Yuigahama joins them after being helped with her plight, and they begin to accept more requests. With his status quo as a recluse, Hikigaya attempts to solve problems in his own way, but his methods may prove to be a double-edged sword. [Source: MAL]
Oregairu's first season officially premiered on April 5, 2013 and it then rock our world since then. The anime return for its second season on April 3, 2015 and after 4 years, it's really great to have the gang back. 
Oregairu season 3 release date
 is slated on April 9, 2020, we can guess that it may be within this year. So, who's excited for Hachiman's return together with the rest of the gang from this really awesome school-romance anime?
References:
http://moetron.net/post/183494122235/oregairu-s3-anime-announced
https://myanimelist.net/anime/39548/Yahari_Ore_no_Seishun_Love_Comedy_wa_Machigatteiru_Season_3
https://myanimelist.net/forum/?topicid=1772062