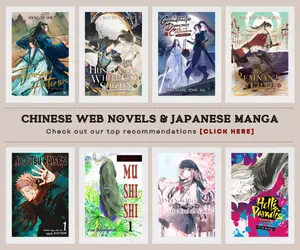 Another isekai anime is coming over this October 2, 2019 as part of the fall season lineup and it is called This Hero Is Invincible but Too Cautious or simply known as The Hero is Overly Cautious in order to shorten the long name which really sounds bizarre. Although such case isn't new as we always get peculiar anime titles coming from light-novel based story which had been a cliché in this generation. Among the best examples of this bizarre naming were the currently airing anime from summer 2019 lineup – Do You Like Your Mom? Her Normal Attack is Two Attacks at Full Power, Okaasan Online, and If It's for My Daughter, I'd Even Defeat a Demon Lord. Even my favorite KonoSuba is one of them but I'm too exhausted to share its full title here.
[Update] As of September 3, 2019: A new key visual for The Hero is Overpowered but Overly Cautious anime had been unveiled as seen below featuring the characters of the anime show. Cautious Hero anime release date is scheduled on October 2, 2019.
This Hero Is Invincible but Too Cautious Anime New Key Poster
Few weeks ago, a key visual for the anime had been unveiled as seen below.
We also did have a glimpse at the anime based in the new promotional video which had been release on July 7, 2019.
The Hero is Overpowered But Overly Cautious English Subbed Trailer
This Hero Is Invincible but Too Cautious Anime Latest Promotional Video
On September 27, 2019 – a new promotional video for the anime had been revealed showing us the rough but definitely funny side of This Hero Is Invincible but Too Cautious anime adaptation as it promises an exciting and fun watching experience for the anime community.
Synopsis from the light novel
Lista, a Goddess from the God's realm, has a huge task to accomplish. She must save the world Geabrande (with a S-rank difficulty salvation) from evil threats. To perform this task, she summons a hero from Planet Earth called Ryuguuin Seiya. This hero is exceptional and fully capable, but has one major problem: he is unbelievably cautious.
The anime will be made by White Fox with Masayuki Sakoi directing the series. The series composition will be handled by Kenta Ihara while Mai Toda is providing the character designs.
Aside from the anime, This Hero Is Invincible but Overly Cautious also received a manga adaptation by Koyuki which was launched on November 8, 2019 in Fujimi Shobo's shōnen manga magazine Monthly Dragon Age.
Meanwhile, the original light novel was serialized online in the novel publishing website Kakuyomu on 2016. Later on, Kadokawa Shoten published the light novel volume under their Kadokawa Books imprint on February 2017.
So, we should look forward for
Cautions Hero: This Hero in Invincible but Too Cautious release
on
fall 2019 anime lineup
and it's quite bizarre to write its title because of its length and weirdness. Nonetheless, I could vouch that its story is going to be an amazing isekai ride before 2019 ends and I also have big trust to White Fox for giving us a decent animation for this anime, after all they animated Re:Zero for us in the past.
Last Updated on March 7, 2021 by Yu Alexius