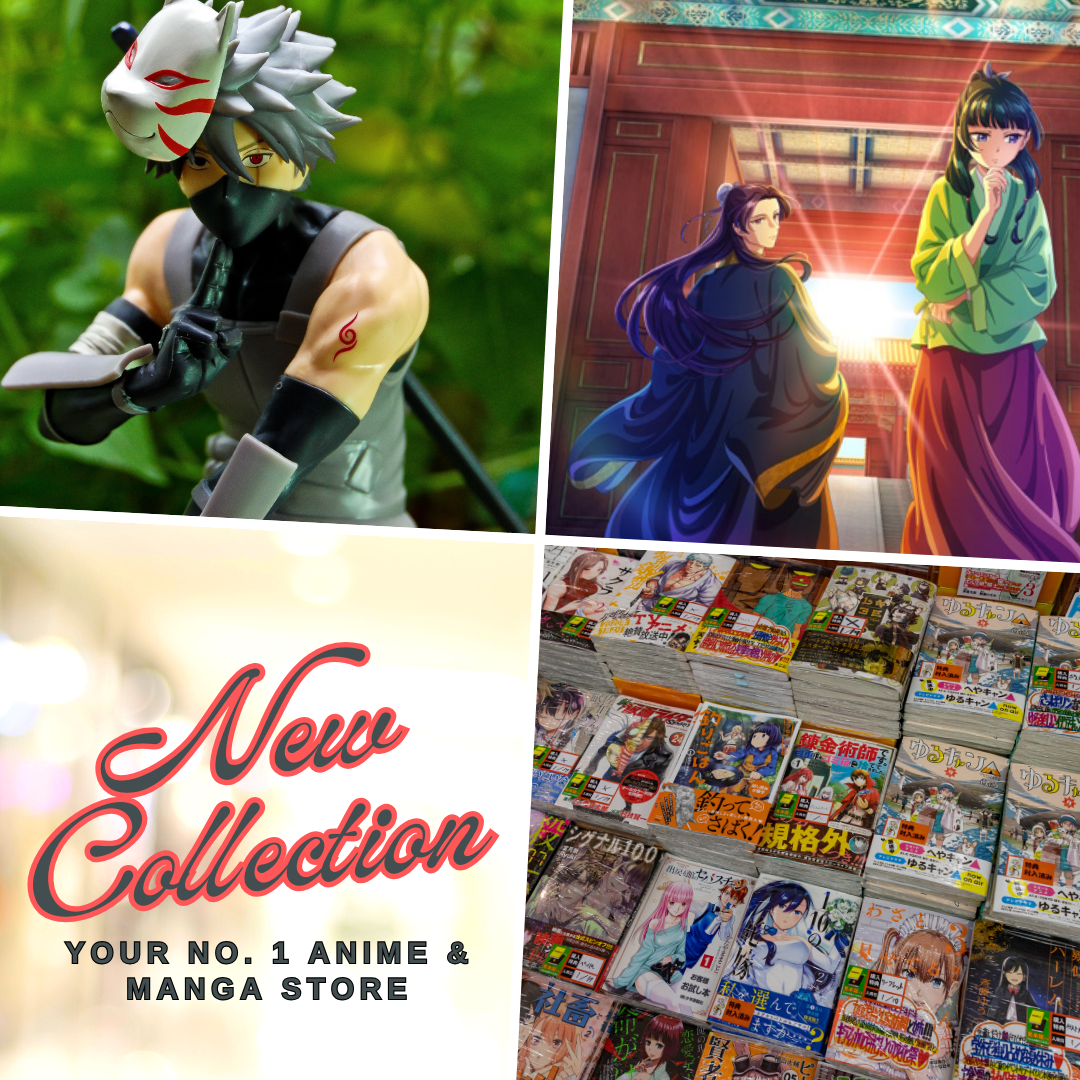 It's the mid-season of Spring 2019 anime lineup and I am really happy that this season had been an amazing one so far. Once again, I am back to give you our list of Top 10 anime shows that topped our week no. 6 of spring 2019 anime seasonal lineup.
There had been slight changes in our list compare to our chart last week but all in all, what's in the top spots had been there ever since our chart started last April. So, this time I'll share my thoughts about which anime shows gave us a satisfying episode with awesome quality of animation and visuals, visible character development, consistent designs, effective acting and decent sound quality matched with great narrative setting and astounding storytelling.
Top 10 Anime of Spring 2019 Lineup – Week 6
So, I'll go directly with our list now and we have one of the giant title of this season finally entering the top spot as follows:
Attack on Titan
Bertholdt in his Colossal Titan Form
I'll say Attack on Titan definitely caught us all due to that awesome animation with Bertholdt finally transformed into his Colossal Titan form and his emotional outburst during his short conversation with Armin on which I felt like even myself quite gone crazy watching that scene. Animation-quality wise, Attack on Titan topped everyone off this week. I'll say this is a great episode with too much emphasis on Bertholdt and I felt like he deserved it to have some special time this season especially that we all know what will happen to him (I can't speak anymore because it is a spoiler). Anyway, this is an amazing episode matched with epic music, in that aspect I dare say that Attack on Titan never failed us.
Demon Slayer: Kimetsu no Yaiba
Nezuko protected Tanjirou from an assault from behind
Falling to our second spot is Demon Slayer: Kimetsu no Yaiba. I have to speak my mind here, I felt like Demon Slayer is quite lagging a little bit with its story in this episode but still, it was able to hold the 2nd spot all thanks to its great animation, effective voice acting, enchanting music, and out of this world visuals. It truly is an amazing show that will make you forget its flaws. Somehow, I felt like I had enough of its pacing though on which it goes to that climactic stage then suddenly, the episode will end and resume the story on the next episode and end that specific journey of Tanjirou and jump into another stage where we will reach the climax then it will be cut off short again because the episode ends. I felt like this is not effective pacing to keep the intensity and excitement of the story. I don't know about the other viewers but definitely, this is becoming a flaw that I can't easily ignore. Nonetheless, it feels great to see Nezuko doing great and assisting her brother in fighting off demons. In fact, I felt like she's turning into a potential best anime of the season, isn't she?
Fruits Basket (2019)
Friendship goals from our favorite Fruits Basket ladies
We have Fruits Basket in our 3
rd
spot and I am truly delighted that this anime had been rebooted and gave me the opportunity to watch it. Personally,
Fruits Basket (2019) episode 6
had hit me big time especially since it tackles about friendship which is a very fragile issue on my end. I dare say, Tohru is so lucky to have her friends with her and it is so rare to have such kind of friendship, isn't it? Now, I felt like I am jealous of her as she has 2 amazing friends with her aside from those handsome and funny Soma guys around her. And I believe that Tohru is such a kind soul that she deserves such a circle of amazing people.
Kono Oto Tomare!
Prince Chika to the rescue of our sick princess
The story is now entering deeper and we had been introduced to another character who will be an integral part of the Koto club. This is actually the first time that I saw Hozoki in a vulnerable state as I always believed that she's that kind of a strong-willed woman no matter what will happen. In fact, this episode had led my friend to read that manga and I felt frustrated because she's been throwing spoilers on me ever since then. Anyway, Kono Oto Tomare! simply proves to be another anime that will melt our hearts anytime soon and I think that I am not ready for it yet. Nonetheless, this episode simply serves as the catalyst for more amazing and heartwrenching episodes that will come in the next few weeks.
MIX: Meisei Story
Touma carry Otomi home
Finally, we had seen big progress in the story with our boys entering high school and making a name for themselves in the baseball club. Meisei High School former baseball team captain Goro Oyama is back to his alma mater and becomes the new manager of the team. I just hope it won't have some trouble again with his money borrowing habit. Anyway, his daughter finally enters the story and I couldn't be more happy to see her and Souichiro together because I felt like they made a pretty good pair, aren't they? Furthermore, a part of me simply starts on shipping Otomi and Touma too which is kind of peculiar but it's not impossible to see them together as a couple right since they are not related by blood after all.
Carole & Tuesday
Carole & Tuesday in their first performance in a music festival
Yeah,
Carole & Tuesday Episode 6
is such a big treat to us. Well, bringing us all into a music festival, isn't that so modern and cool? Yes, this week it feels great to have a change of pace and listen to other songs aside from our favorite girl duo. This time, we have the opportunity to listen to Crystal and other popular singers in Mars. Although, I really felt so sorry for Carole & Tuesday as they did their best to perform on stage but wasn't able to get their music through the hearts of the audience. Anyway, it is something to expect because the fans are only wanting to hear some hard rock music and their light and bubbly performance won't suffice for them. In the end, it just paved the way for our girl duo to meet their idol Crystal and also a one of a kind experience that they will treasure while they keep their journey on touching the hearts and soul of the people with their music.
Bungou Stray Dogs III
You might be thinking this is a date gone wrong? Obviously not!
This week had been quite a dramatic ride for two of our younger characters from Bungoy Stray Dogs. It feels great to learn something about the backstory of Kyouka and I felt that it is quite redeeming for her to able to find out that her parents love her so much even until their own demise. On the other hand, Atsushi found out about the death of headmaster from his the orphanage where he grows up. It is really a devastating blow on him because he had a conflicted feeling toward the headmaster on which it seems like he hates him seriously. In the end, we had found out that there's still a tiny fragment of longing and affection that Atsushi had for the headmaster and it was later revealed that somehow, the headmaster had been a father figure for him. Well, did we also see Dazai acting so strange and wise in that scene too? I can't tell but it definitely makes him even more interesting and likable character.
Hitori Bocchi
Aru teasing Nako over failed subjects
I truly enjoyed this week episode of Hitori Bocchi no Marumaru Seikatsu on which I felt like Bocchi really have shine when she's making haiku. And there's also the adorable teacher in the class who is terribly afraid of Nako which somehow makes the entire episode hilarious af. I so love this teacher but I love Nako even more and it feels great to see such an amazing character behind her tough surface aura.
We Never Learn: Bokuben
Furuhashi found out that Ogata the girl that Yuiga kissed
In our 9th place is We Never Learn: Bokuben which is returning in our list and it really feels great to see them back. It is actually a hilarious ride throughout the whole episode on which I can't stop myself from laughing because of how ridiculous the story had become. In the end, it is still effective and actually made the entire episode dull-free and satisfying in making the viewers laughed with its twisting teenage romance humor.
One Punch Man II
The calm before the storm… as Monster Association about to attack
There we have Saitama and his crew sitting at the 10
th
spot. This is just the start of the exciting part of the story but I felt like the animation quality had been screwed a bit but it wasn't enough for me to drop the series because I love Saitama, and the One Punch Man gang. It feels great to finally see Genos fighting monsters gracefully and even killed some of them though he had been defeated by some unknown forces at the end of the episode. We also get a glimpse of the monster king Orochi and he seems to be a pretty huge devil though I still favor Boros over this gigantic chunk of demonic aura. Saitama is making his way to the top of the tournament by hitting his opponents with a single punch. Tornado also made a pretty amazing appearance as it really showed what I love about esper powers. Story-wise One Punch Man Season 2 is actually rocking the
spring 2019 anime lineup
.
Then, we have our honorable mentions which include Magmel of the Sea Blue, Sarazanmai, Cinderella Nine in August, Magi's Grandson, and YU-NO: A Girl Who Chants Love at the Bound of this World. In fact, Magmel of the Sea Blue had been one of the strongest anime that opened the spring 2019 lineup while Sarazanmai had slowly made its way to the list even reaching the middle of our Top 10 chart in the past few weeks. Cinderella Nine and Magi's Grandson had been a consistent title in the lower part of our Top 10 chart as well as our honorable mentions list. Meanwhile, YU-NO had finally entered our honorable mention list two weeks in a row though if I remember it right, this anime had been a total disaster during its early start in our chart.
Last Updated on March 7, 2021 by Yu Alexius