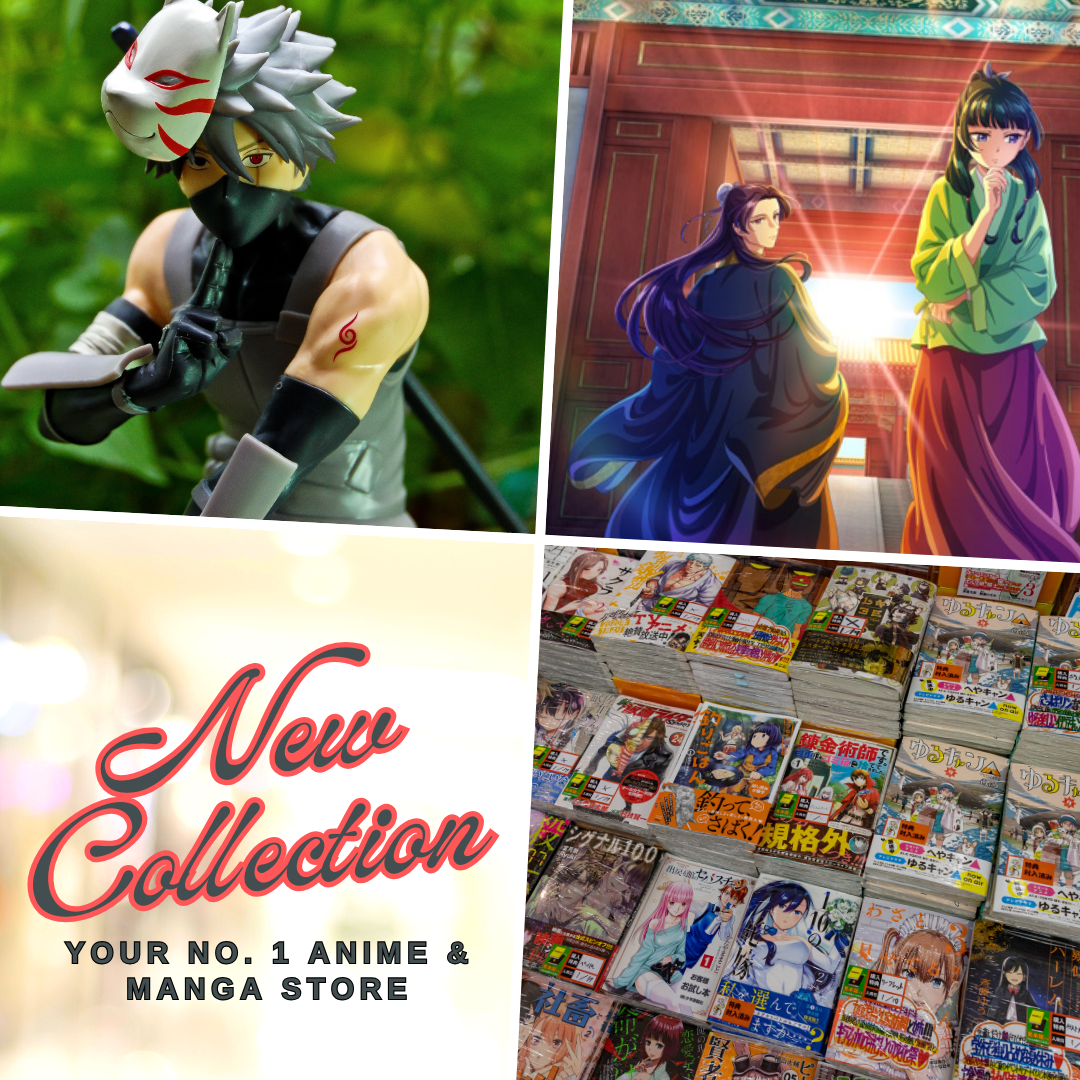 The winter season is almost over and the more exciting spring 2019 anime lineup is coming over to give us a delightful and handful of good anime shows to follow. Starting this April 2019, a new set of anime series will spice up our watching habit and with the return of several gigantic titles, there's no doubt that spring 2019 anime season is going to be hotter than the rest of the year.
ONE PUNCH MAN SEASON 2
Date: April 10, 2019
Studio: J.C.Staff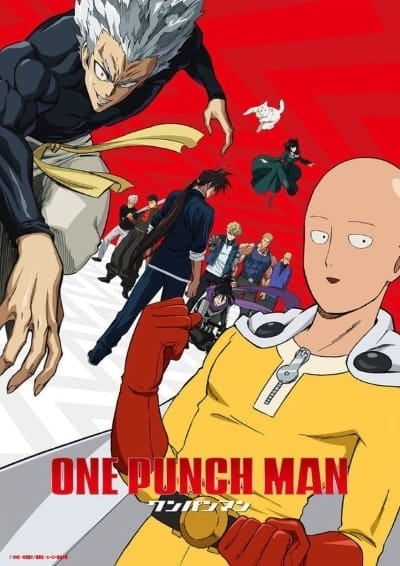 Synopsis: Saitama is a guy who's a hero for fun. After saving a child from certain death, he decided to become a hero and trained hard for three years. Though he's now so strong he can defeat any opponent with a single punch, lately he feels as if, in exchange for overwhelming power, he's lost something even more important. [Source: Anime Consortium Japan]
ATTACK ON TITAN SEASON 3 PART 2 (Shingeki no Kyojin)
Date: April 29, 2019
Studio: Wit Studio
Eren, Mikasa, and Armin is back for the continuation of the 3rd season of Attack on Titan on which we first witnessed on summer last year. With the old government of the wall dethroned and Historia being crowned the new queen, we shall see a new dawn in the story of humanity's battle against the Titans. This time around, the story will center on the town where it all started and further secrets shall be unravel with our protagonists discovering that this conspiracies run deeper than what they initially believes.
BUNGOU STRAY DOGS SEASON 3
Date: April 2019
Studio: Bones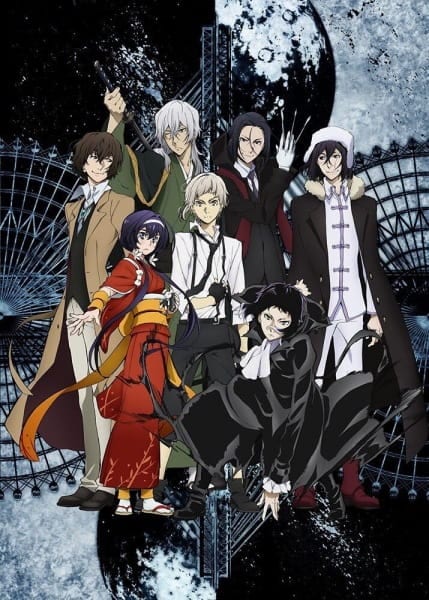 The Armed Detective Agency together with the mortal enemy – the Port Mafia is back this spring with the promise of filling all the void and cravings that we had. The anime had been wrapped-up pretty decent during its season 2 finale and while we had been indulged by the DEAD APPLE – it's very interesting anime movie on 2018. Now, it's about time to see Osamu Dazai and his suicide-addiction together with the rest of the gang from the Armed Detective Agency to bring us another deluge of fight scenes and hilarious stuffs between them and the villains.
FRUITS BASKET (2019)
Date: April 6, 2019
Studio: TMS Entertainment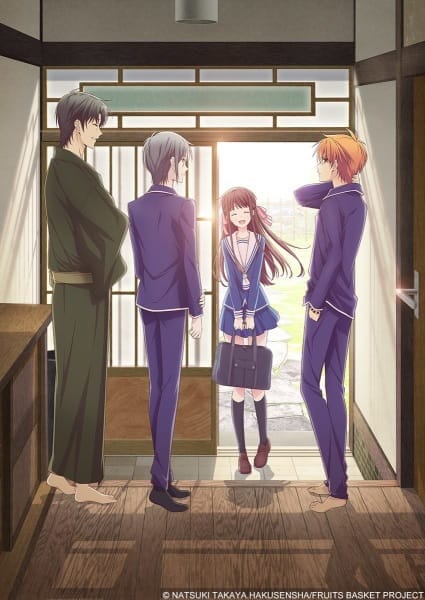 Synopsis: High school student Tohru Honda begins living alone in a tent after she loses her mother, who was her only remaining family member. However, it turns out that the land she pitches her tent on is part of the distinguished Sohma family estate! When Shigure Sohma sees the value of her housekeeping skills, Tohru ends up living with Yuki Sohma, who is essentially the prince of her school, and Kyo Sohma, who regards Yuki as the enemy. Still, there's something Tohru doesn't know yet: the Sohma family has been bound for centuries by a horrible curse… [Source: FUNimation]
DEMON SLAYER (Kimetsu no Yaiba)
Date: April 6, 2019
Studio: ufotable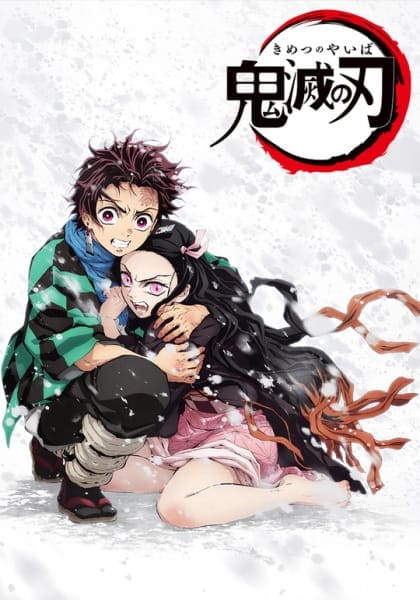 Synopsis: Since ancient times, rumors have abounded of man-eating demons lurking in the woods. Because of this, the local townsfolk never venture outside at night. Legend has it that a demon slayer also roams the night, hunting down these bloodthirsty demons. Ever since the death of his father, Tanjirou has taken it upon himself to support his mother and five siblings. Although their lives may be hardened by tragedy, they've found happiness. But that ephemeral warmth is shattered one day when Tanjirou finds his family slaughtered and the lone survivor, his sister Nezuko, turned into a demon. Adding to this sorrow, a demon hunter named Tomioka Giyuu arrived and was about to finish Nezuko off, but to his surprise she and Tanjiro started to protect each other. Seeing this oddity and Tanjiro's promising fighting skills, Giyuu decides to send them to his old mentor to be trained. So begins Tanjiro's life as a demon hunter, bound on a quest to cure his sister and find the one who murdered his entire family. [Source: M-U]
FAIRY GONE
Date: April 8, 2019
Studio: P.A. Works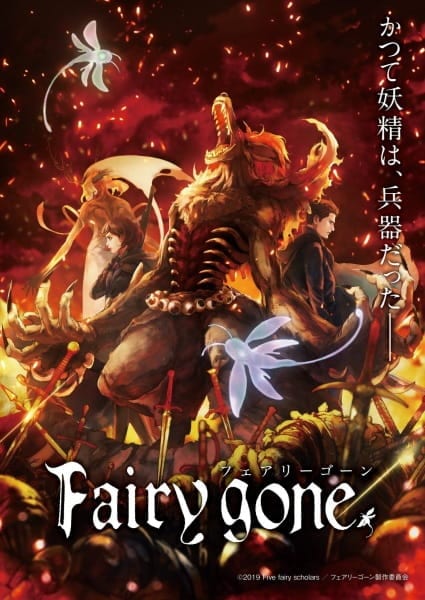 Synopsis: The anime is set in a world where fairies possess and reside within animals, granting them special powers. By surgically removing and transplanting the organs of a possessed animal into a human, humans can partially summon the fairy and use it as a weapon. Eventually, such individuals were used for war, and were called "Fairy Soldiers." After a long war, these soldiers lost their purpose, and had to reintegrate into society. From the government, to the mafia, and even becoming terrorists, each tread their own path. The story begins nine years after the end of the war, and centers on the protagonist Maria. Maria is a fresh recruit of "Dorothea," an organization dedicated to the investigation and suppression of fairy-related crimes and incidents. Even in peacetime, the government is still unstable after the war. Many criminals still have lingering wounds from the previous conflict, and there are terrorist groups bent on revenge. This is the story of Fairy Soldiers seeking their own justice in a chaotic postwar world. [Source: Anime News Network]
SHOUMETSU TOSHI
Date: April 7, 2019
Studio: Madhouse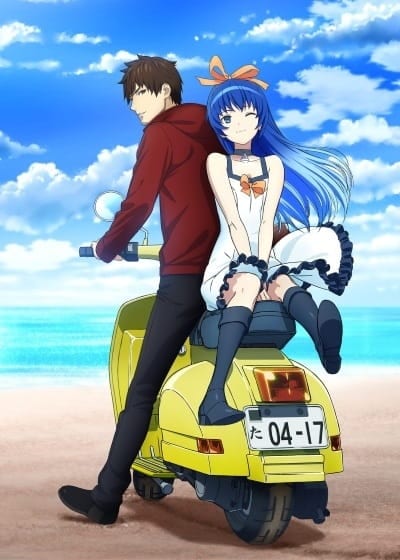 Synopsis: One day, a city suddenly disappears. Takuya, a professional by-the-contract courier and lone wolf, meets Yuki, the only survivor from the city's extinction. The two rely on a message from Yuki's father, who was heard to be missing, and head toward the disappeared city, Lost. However, unexpected obstacles strike before the pair, with the reality especially shocking for Yuki. Before them are the feelings of those left behind, a mysterious group manipulating in the shadows, and unveiling the hidden conspiracy. Takuya and Yuki, who both were initially strangers, would deepen their bond during the journey and unravel the mystery of the Lost city. (Source: MAL News)
MAGMEL OF THE SEA BLUE (Gunjou no Magmel)
Date: April 7, 2019
Studio: Studio Pierrot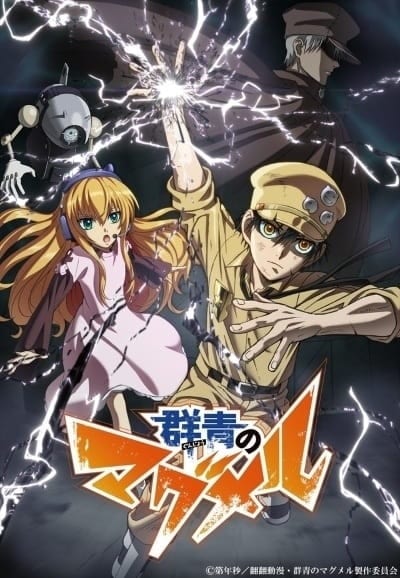 Synopsis: One day in the middle of the pacific ocean a miracle occurred, a new continent appeared out of nowhere! The new continent was the home for new and mysterious plants, creatures and minerals! Humanity is excited as the age of exploration has returned. [Source: MU]
PHILOSOPHER'S GRANDSON (Kenja no Mago)
Date: April 10, 2019
Studio: Silver Link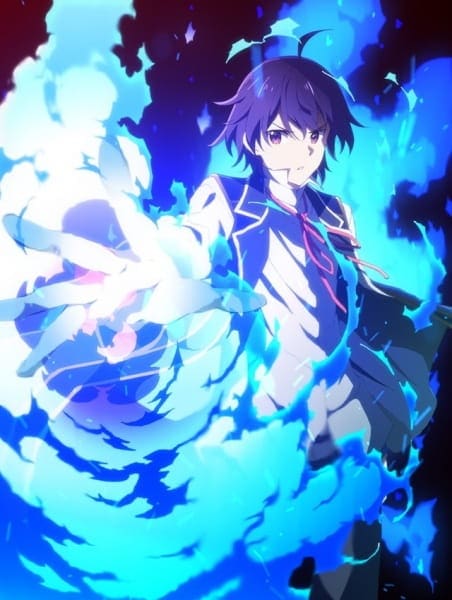 Synopsis: A young man who had surely died in an accident was reborn in another world as a baby! After that, he was picked up by the patriot hero "Sage" Merlin Wolford and was given the name Shin. He was raised as a grandson by Merlin and soaked up Merlin's teachings earning him some shocking power however, when he became 15 his grandfather Merlin said: "I forgot to teach him common sense"! An "abnormal" boy's unconventional other world fantasy life starts here!! [Source: MyAnimeList]
Namu Amida Butsu!: Rendai Utena 
Date: April 8, 2019
Studio: Asahi Production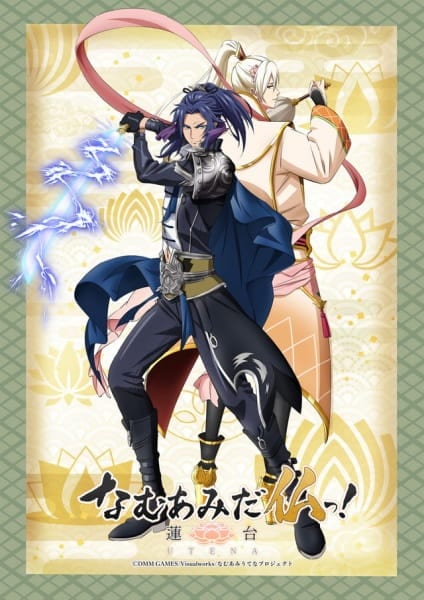 Synopsis: The pain that everyone cannot escape when living: the living, old, sick, and death. The way to save it is through Buddhist enlightenment. At the end of a war, a prince who obtained the Buddhist enlightenment became the Shaka Nyorai and saved the world. Long time has passed since that, currently the latter age of decadence. Mara, the worry that once tried to destroy Shaka's enlightenment, has made a contract with the devil in order to seek revenge against Shaka. He begins to control people with worries. Meanwhile, a team centering around Shaka, called the Thirteen Buddhas, and the two benevolent deities who protect the dharma, Taishakuten and Bonten, who stood up to fight against Mara to protect people from worries. A battle between Mara and the Buddhist gods that involves people begins now! [Source: MAL News]
SARAZANMAI
Date: April 2019
Studio: MAPPA & Lapintrack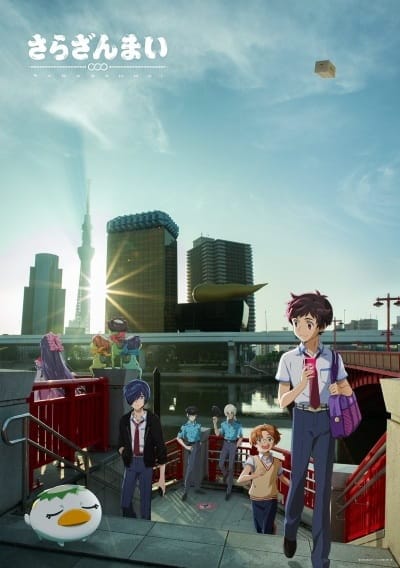 Synopsis: The stage is Asakusa. One day, three second-year middle school students — Kazuki Yasaka, Toi Kuji, and Enta Jinai — meet a kappa-like creature named Keppi, who is the self-proclaimed heir to the throne of Kappa Kingdom. Keppi forcibly takes the students' shirikodama (a mythical organ kappa steal through a person's anus) and they are transformed into kappa. Keppi informs them, "If you want to return to your former selves, you need to connect in 'that way' and you must bring me the shirikodama of zombies." Will the three boys be able to connect and take the shirikodama of zombies? At the same time, two policemen, Reo Niiboshi and Mabu Akutsu, try to do something at the police box where they are stationed. (Source: ANN)
STOP THIS SOUND! (Kono Oto Tomare!)
Date: April 7, 2019
Studio: Platinum Vision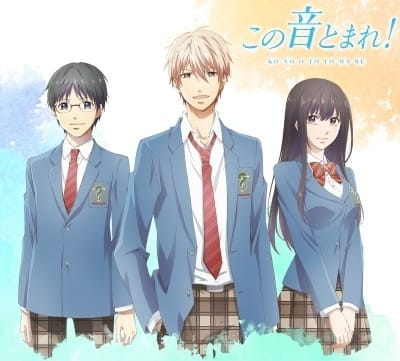 Synopsis: Since the graduation of the senior members of the club, Takezou ends up being the sole member of the "Koto" (traditional Japanese string instrument) club. Now that the new school year has begun, Takezou will have to seek out new members into the club, or the club will become terminated. Out of nowhere, a new member barges into the near-abandoned club room, demanding to join the club. How will Takezou be able to keep his club alive and deal with this rascal of a new member? [Source: MangaHelpers]
YU-NO: A girl who chants love at the bound of this world
Date: April 2, 2019
Studio: feel.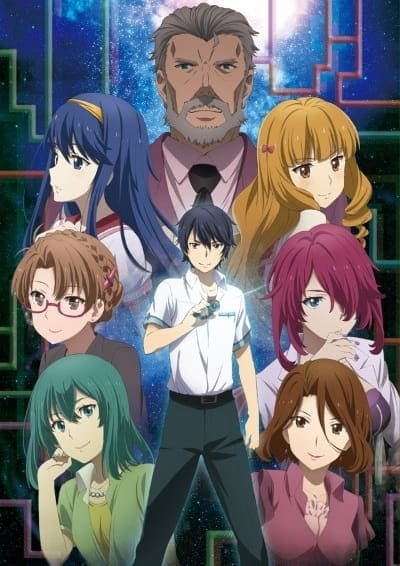 Synopsis: Takuya Arima is a young student whose father, a historian who has conducted various researches, disappeared recently. During a summer vacation Takuya receives a peculiar package from his missing father, along with a letter containing information about the existence of various parallel worlds. At first Takuya doesn't take it seriously, but soon he realizes that he possesses a device that allows him to travel to alternate dimensions. Is his father alive, after all? If so, where is he? [Source: TLWiki via VNDB.org]
Kabuki-chou Sherlock
Date: April 2019
Studio: Production I.G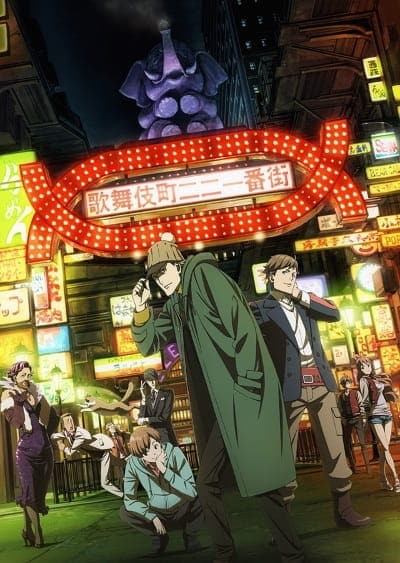 Synopsis: The East Side of Shinjuku Ward … The neon-lit Kabuki-chou district stretches across the center of this chaotic city. Where light shines, there are also deep shadows. The curtains rise on this night stage where bizarre murders occurred! Is this suspense? No, comedy? An indistinguishable drama is about to begin… [Source: Anime News Network]
CAROLE & TUESDAY
Date: April 11, 2019
Studio: Bones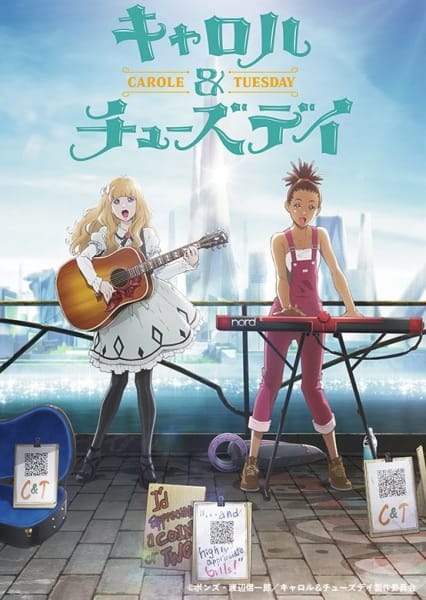 Synopsis: Fifty years have passed since mankind began migrating to the new frontier: Mars. It's an age where most culture is produced by AI, and people are content to be passive consumers. There's a girl. Scrapping a living in the metropolis of Alba City, she's working part time while trying to become a musician. She's always felt like something is missing. Her name is Carole. There's a girl. Born to a wealthy family in the provincial town of Herschel City, she dreams of becoming a musician, but nobody around her understands. She feels like the loneliest person in the world. Her name is Tuesday. A chance meeting brings them together. They want to sing. They want to make music. Together, they feel like they just might have a chance. The two of them may only create a tiny wave. But that wave will eventually grow into something larger..
MIDNIGHT OCCULT CIVIL SERVANTS
Date: April 2019
Studio: LIDEN FILMS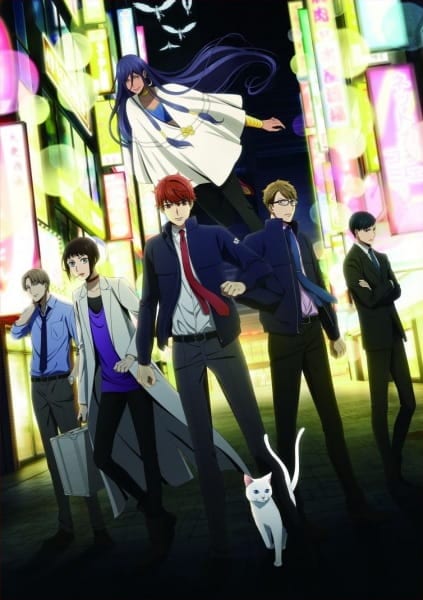 Synopsis: Miyako Arata is newly assigned to the Shinjuku Ward Office's Nighttime Regional Relations Department. Each of Tokyo's 23 wards has one such department, established to mitigate paranormal and occult-related events. Arata's special skill is the understanding of non-human speech, and the story begins with him encountering a youkai at Shinjuku Gyoen park who refers to him as the legendary Heian-era exorcist, Abe no Seimei. [Source: M-U]
SENRYU GIRL
Date: April 6, 2019
Studio: Connect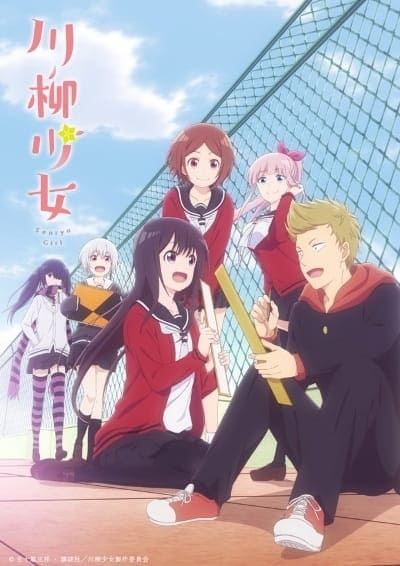 Synopsis: Yukishiro Nanako is a cute, cheerful high school girl with one peculiar trait—instead of verbal communication, she writes senryuu (a type of haiku) poems to relay her thoughts. Together with ex-delinquent Busujima Eiji, they are budding freshmen of the school's Literature Club. Even though Nanako doesn't talk, with the power of senryuu, the adorable pair has no problem enjoying their fun school-life through the tune of 5-7-5 syllables. [Source: MerakiScans]
Meanwhile, the following were the must-watch anime movies of spring 2019.
Kabaneri of the Iron Fortress Movie: The Battle of Unato
Date: April 2019
Studio: Wit Studio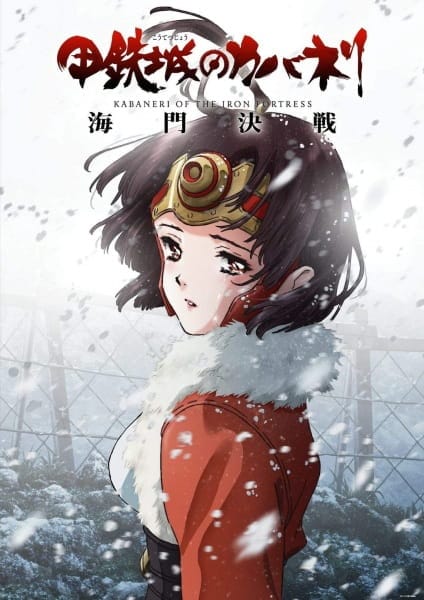 Synopsis: The continuation of the original Kabaneri of the Iron Fortress TV anime. The story takes place just 6 months after the original series' finale and we'll eventually have the decisive battle on which we will find out the victor – will it be the humans or the zombie-inspired monsters called Kabane. We are seriously excited for this movie as it's been almost 3 years since the original series concluded and we're still craving for more answers, more actions, and a satisfying denouement.
Promare
Date: May 2019
Studio: Trigger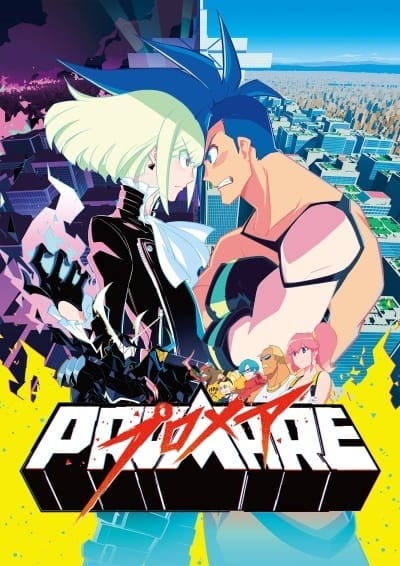 Synopsis: The world is up in flames!! The unprecedented disaster is caused by BURNISH, a group of mutants who are able to control flames. But, fear not! GALO and the Burning Rescue Fire Department is ready to extinguish their wrong doings!
Hakubo (Twilight)
Date: May 24, 2019
Studio: Twilight Studio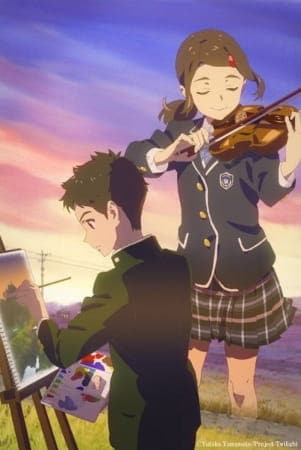 Synopsis: Hakubo follows youths living in "the now and present" in Iwaki, Fukushima Prefecture after the Tohoku earthquake and tsunami of March 11, 2011. (Source: ANN)
Birthday Wonderland
Date: April 26, 2019
Studio: Signal MD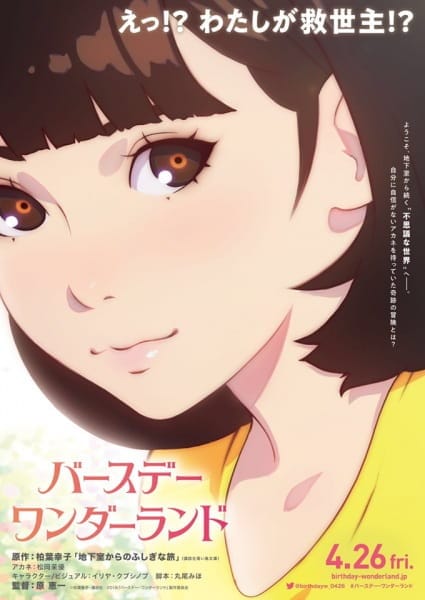 Synopsis: The story follows Akane, a girl with no self-confidence. On the day before her birthday, she meets a mysterious alchemist Hippocrates and their student Pipo, who both tell her they're on a mission to save the world. Together, they set out from the basement for "Wonderland," and Akane finds herself labelled Wonderland's savior. [Source: Anime News Network]
Sound! Euphonium Movie: Oath's Finale
Date: April 19, 2019
Studio: Kyoto Animation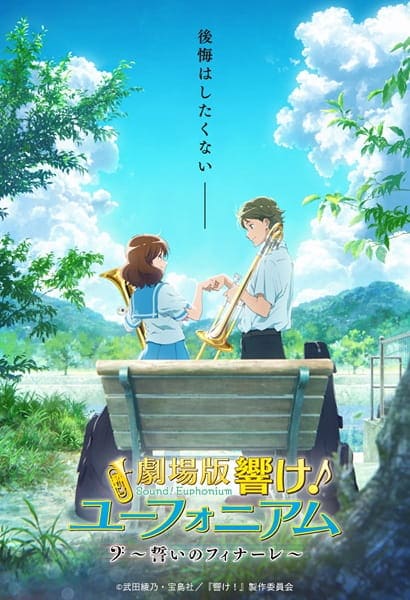 Synopsis: All-new film telling the story of Kumiko Oumae and others as second-year students. [Source: Anime News Network]
Kimi to, Nami ni Noretara
Date: April 19, 2019
Studio: Kyoto Animation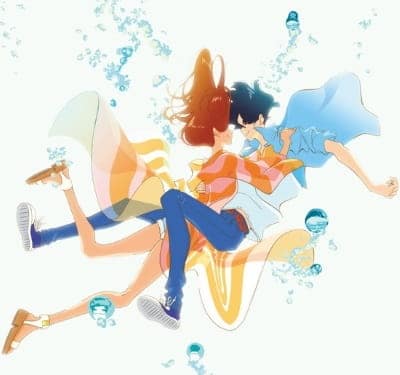 Synopsis: The story centers on the relationship between Hinako, who has moved to a coastal town upon entering university and Minato, a young firefighter with a strong sense of justice. Hinako loves surfing and while fearless on the sea, she's still uncertain about her future. Following a fire mishap in the town, Hinako and Minato encounter each other. As they spend more time surfing together, Hinako feels drawn to Minato, who dedicates himself to help others.
Psycho-Pass: Sinners of the System Case.3: In the Realm Beyond Is ____
Date: March 8, 2019
Studio: Production I.G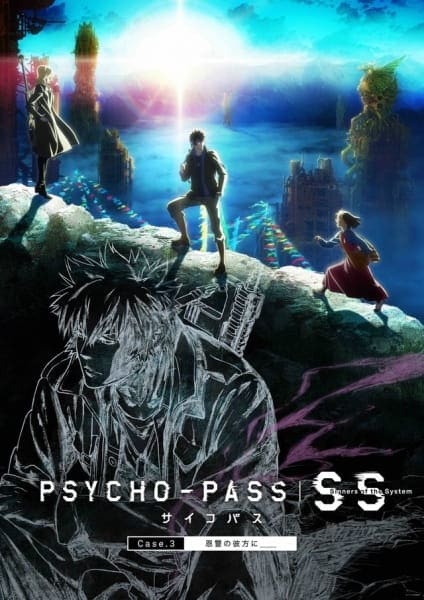 Synopsis: "Could you become my teacher?" Following the incident in the Southeast Asia Union (SEAUn) in 2116, Shinya Kogami resumes his vagrant journey. In a small South Asian nation, Kogami rescues a bus of refugees under attack by armed guerrilla forces. Among the refugees is a young lady by the name of Tenzin, who begs Kogami to teach her how to retaliate against the enemy. Just what do the girl who wishes for revenge and the man who has exacted revenge see as they gaze upon the edge of a world from which there is no escape? [Source: official website, translated by Edo]
These were only few of the anime shows that everybody should look forward to see this coming spring 2019. Furthermore, we still have more reasons to be excited with it as we have some of the
best anime from winter 2019 lineup
continuing its run next season and this includes the giants – The Rising Shield Hero, Dororo, Fairy Tail the Final Season, and Jojo Bizarre Adventure.
Last Updated on March 17, 2021 by Yu Alexius