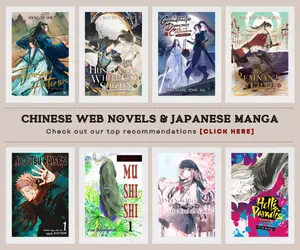 Fog Hill of Five Elements
A new set of image stills for the upcoming anime Fog Hill of Five Elements, and White Cat Legend (also known as Dali Temple Log) had been unveiled.
Wu Shan Wu Xing aka Fog Hill of Five Elements
is an upcoming Chinese anime from the Samsara Animation Studio, while White Cat Legend is an anime project brought to us by Nice Boat Animation. Both upcoming donghua projects were listed in our most anticipated and biggest Chinese anime of 2020.
Fog Hill of Five Elements Wallpapers
On a more personal note, Fog Hill of Five Elements reminds me of The Tale of Princess Kaguya, giving off a Studio Ghibli like anime vibes as it really gives off the same atmosphere with its exquisite drawings that looks realistically charming and historically appealing.
For sure, everybody is excited to watch Fog Hill of the Five Elements episode 1 which could be release any moment this 2020. In fact, a new trailer for the donghua had been revealed just before 2019 ended as shown below.
White Cat Legend Additional Posters
White Cat Legend
is an anime that make to want for more, with its beautifully made visuals that looks refreshing and soothing in the eyes; the story itself is an invitation to delve deeper into Chinese literature, customs, and culture. Personally, I can't wait to see this donghua next year.
References:
https://imgur.com/a/LDBWHEs#HsepxvT
https://imgur.com/a/g0bs3g4#kntdqTX
https://www.reddit.com/r/Donghua/
Last Updated on November 1, 2021 by Yu Alexius