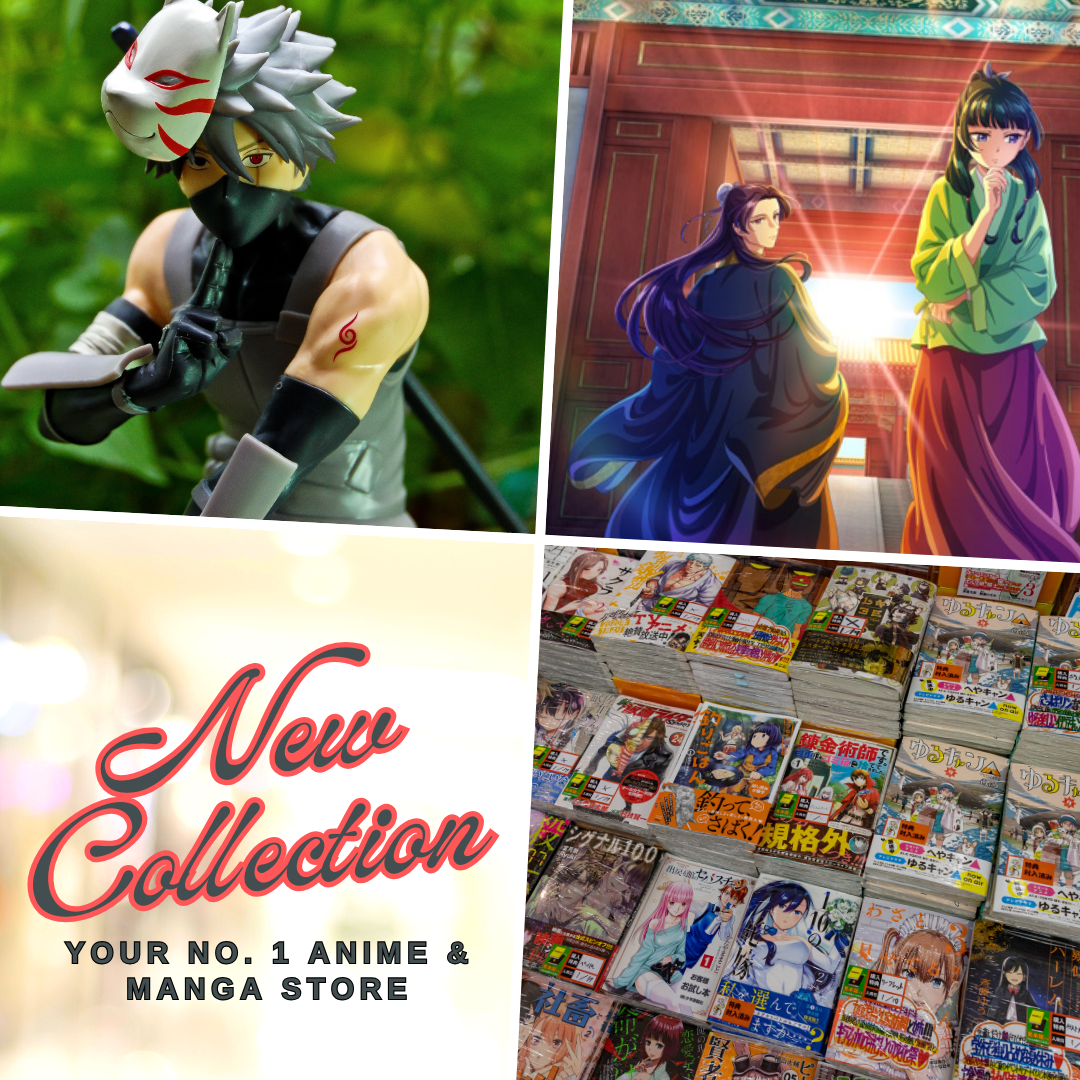 P.A. Works' Irozuku Sekai no Ashita kara – A must-watch magic drama anime of fall 2018.
The autumn season in the anime universe is finally here although the summer lineup that ignited some fire few weeks ago are still burning and shining so bright several big shots anime titles are vying as the
top anime of summer 2018
. A short of recap though, Attack on Titan season 3, My Hero Academia 3, Steins;Gate 0, and Overlord III are seriously doing good this season simply proving that they are among the giant anime titles of this decade. However, some titles are also able to stand side by side with them such as the kinda unique Cells at Work!, the psychologically thrilling Angels of Death, the cliche vampire vs werewolf and hunter plot of Tenrou: Sirius the Jaeger, and the action-adventure Banana Fish.
The final impression for the summer anime lineup of 2018 shall be discuss in a future post. Albeit, let's focus our attention to this year's fall anime season lineup. Every season, there are anime series which will make some name for itself while some sequels were relying on the glory of the past. However, this is always the case when dealing with those giant anime titles, or shall we say popular series which garnered heavy fandom all these years. In fact, the upcoming season isn't an exception as some of the most widely accepted anime of the past few years were returning for a new season.
I highly advised that you should prepare your watchlist and I personally believe that you'll find a lot of good anime shows coming over this fall. They always bag some hype that won't lose to any other series of its generation. Thus, I am proud to present to you the
list of top anime shows this fall 2018
that you should watch-out for.
Fairy Tail (Final Season)
Hiro Mashima's hit manga may have ended last year but the excitement and burning some more fire isn't over yet as our beloved gang from Fairy Tail guild is returning for the final season of its anime adaptation. Fairy Tail final season will revolve around the Alvarez Empire invasion and final clash between the Dark Wizard himself Zeref and the members of Fairy Tail. Joining the action this time are several guilds of Ishgar fighting hand in hand with our favorite magicians.
Sword Art Online: Alicization
The most popular "isekai" anime of this generation is back and it's not even less exciting after the huge success of  "Sword Art Online Movie: Ordinal Scale". After 4 years in hiatus, Sword Art Online is back for its third season, adapting the Alicization arc of the popular light novel of the same title by author Reki Kawahara and illustrated by abec. Sword Art Online season 3 will pick up the story from what's left at the finale of 'Ordinal Scale' when a preview shows that the bad guys are teaming up together to bring further havoc in the virtual gaming. Thus, our manboy Kirito and his harem of female players as well as some of his friends are up to do some heroic act once again.
Tokyo Ghoul:re 2nd Season
Ken Kaneki is finally back leaving behind the persona of Haise Sasaki. His former colleagues from Anteiku, Renji and Touka is also back in action after of having a minimal appearance in the first season of Tokyo Ghoul:re last April. This smells some real nostalgia as the characters that we all loved from the previous seasons of the anime is coming back and this time, we may be able to have a glimpse of the climax of story before the path to the final denouement appears. The manga had officially ended, we are all aware that it's just a matter of time before we bid farewell to our beloved ghouls. Nonetheless, there are plenty of actions, suspense and drama still waiting for all the viewers.
A Certain Magical Index III
The battle for supremacy between the magicians and espers will continue in the highly anticipated return of Tōma Kamijō and Index in A Certain Magical Index III. The power struggle between the magic and science factions continues  while further mysteries shall be unveiled by the Index Librorum Prohibitorum. The anime first stuttered the anime land when it premiered in 2008 and since then become one of the most popular anime among its contemporaries.
Goblin Slayer 
Take a breath guys, if you think that Goblin Slayer is just another 'isekai' contender this season. I have to vaguely give you a heads up that this anime is one of a kind although it may sound kinda generic. In fact, Goblin Slayer is an anime that could nonchalantly compare with Berserk due to widespread famine on its setting, plenty of gore scenes and vivid display of visually stunning action animation. Nonetheless, what we should expect this time is a bountiful harvest of goblin's slained bodies and an exciting adventure-fantasy cliche.
Irozuku Sekai no Ashita kara
Drama, magic, romance; these are only few of those things that we should look forward in this original slice-of-life anime project from P.A. Works. With a very promising plot, I dare say that Irozuku Sekai no Ashita kara may actually become this season's biggest dark horse that could compete against those highly established anime series above. The arts is simply astounding and reminds me of Children of the Whales, tsuki ga kirei, and Your Lie in April while the overall ambiance of the anime could have Nagi no Asukara as the closest it could compare.
Golden Kamuy 2nd Season
Asirpa and Sugimoto is back after the exciting and enjoyable stints they presented to us last spring. I couldn't say or consider this to be a sequel of the anime after the first season ended few months ago. Instead, I'll view this one as a continuation or the 2nd cour of the first season as the first season didn't really conclude in an explosive or grandest manner. What I love about Golden Kamuy is the fact that it could mashed up humor, action, and cultural education altogether. I mean, those Ainu stuffs are rather interesting and impressive to learn while Asirpa, Sugimoto and other characters were able to pull up some hardcore humors in a seriously funny and light manner. Therefore, I personally advised to fans of Japanese culture who loves humor and action to check this out. Golden Kamuy will definitely gives you a refreshing outlook of anime in its respective genre.
Radiant
Looking for an alternative anime similar to Nanatsu no Taizai or Black Clover? Guess what, you'd stumbled upon a precious gem. The upcoming anime Radiant from Lerche which will give us a new taste of anime dosage. Radiant is a shounen-inspired French comic which found considerable success in the Japanese market. What's more is that this anime adaptation is a rather an experimental one. In terms of shounen genre, Radiant may not be able to stand side by side with the giant My Hero Academia but it could seriously put up a competitive battle as the time flies by.
FLCL Alternative
Here's a franchise which made a name for itself almost 2 decades ago. FLCL Alternative could be consider as the direct sequel to the original video animation from 2000-2001. Alternative is a rather free-spirited anime that could stand on its own unlike to its predecessor Progressive which is quite conscious as a sequel to the original anime. Just the bare fact that this franchise is a highly considered as a classic after the 90's era; it wouldn't hurt to have FLCL Alternative as a must-watch anime this season though I advised you to check out the first the previous seasons too.
RErideD: Tokigoe no Derrida
An original anime that will defy the logic of time travel. RErideD: Tokigoe no Derrida is a dramatic action series with sci-fi as its backbone. The chief director of Steins;Gate is directing this anime and therefore, we could expect for an old-school sci-fi cliche this time around filled with robots, time travel, dystopian setting, and intense drama that will keep you engaged until the end.
Release the Spyce
At first I though that this anime is just another Concrete Revolutio wanna be but I guess I'm barely correct there. An original anime from Lay-duce, Release the Spyce is an action-school anime that wouldn't lose to any cliche anime on its genre. However, this anime instead gives off the same vibes as Princess Principal but in a different light. One thing is sure though, this anime will definitely be a fun one that will caught the attention of modern anime viewers.
Tsurune: Kazemai Koukou Kyuudou-bu
While this upcoming sports anime looks very similar with Free!, it is something that won't lower the fans anticipation knowing that this is another quality animation from KyoAni. Tsurune as a sports anime could be a dark horse not just this season but this year's anime lineup. The quality is always there, although the plot is quite common but what matters most is how it approach with the heart of the viewers. I believe that KyoAni really knows the demography of their audiences which makes them able to provide a satisfactory anime project all this years.
That Time I Got Reincarnated as a Slime
Another isekai train is churning in this time and it couldn't be more generic than the rest. However, no matter how cliche a story could be if properly executed, it could compete with even those dazzling genuine first rate titles as long as it is accepted by the viewers. Nonetheless, what I could say is that Tensei shitara Slime Datta Ken goes beyond the normal harem train of an isekai anime. Instead, it thrive on its daily slice-of-life narration of the characters adventure. Therefore, one can expect for the absence of typical isekai shenanegans in Tensei shitara Slime Datta Ken.
Seishun Buta Yarou wa Bunny Girl Senpai no Yume wo Minai
An anime that hides a secret which will keep the viewers at the edge of their seat and uphold for the story's denouement until the end. This romance comedy school anime shall keep you entertained with its unique twists and turns in the story.
Beelzebub-jou no Okinimesu mama.
A comedy anime which will makes you laugh big time. I personally believe that this anime shall be an interesting change of pace from the hardcore action this fall. In addition, what more could we ask for than having those villains from the demon world acting strange and bring us humors which is unique only to this anime.
That ends our
recommended anime shows this fall 2018
. Although, there are plenty of good shows coming over next season, what we listed here are those with the biggest potential to dominate the chart this season.
What your favorite anime from the list? Do you have any additional recommendations for the list? Please let us know which anime you are looking forward to see from fall 2018 anime lineup.
References:
https://myanimelist.net/
https://www.livechart.me/
Last Updated on October 9, 2021 by Yu Alexius