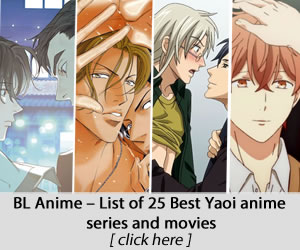 A new sports anime is coming this fall and it promises to deliver an intense emotional ride that revolves around friendship, new beginnings, challenges, comradeship, and parting ways. It will give us a beautiful and enticing experience as we hear the whooshing sound made from an archer's bow as it launches the arrow into the air, elegantly delivering the arrow to its intended targeted spot. Yes, the feeling of excitement, anxiously thinking whether your arrow hit its target or not. These are only a few kinds of stuff that we could expect from the upcoming anime from Kyoto Animation titled, Tsurune – Kazemai High School Japanese Archery Club.
If your thinking that it's just another sports anime from Kyoto Animation or a copycat of its previously famous anime "Free!" franchise, I have to tell you that it may be quite different at all. Yes, Tsurune is the newest anime project of Kyoto Animation, at first, the design really looks life Free!; can't blame it since they're from the same studio. The anime is adapted from a drama and slice of life novel titled Tsurune: Kazemai Koukou Kyuudou-bu which was released on December 26, 2016. The novel is written by Kotoko Ayano and illustrated by Chinatsu Morimoto.
Tsurune is scheduled for release in the fall, to be specific on October 22, 2018; and its first promotional video had been released by KyoAni a few days ago together with the voice cast for the main characters in the story. The anime is directed by Takuya Yamamura and the series composition is handled by Michiko Yokote.
Let's all meet the five (5) main characters from Trusune anime as seen in the promo video above.
The voice cast of the anime includes the following:
Yuuto Uemura as Minato Narumiya
Shoujo Yano as Nanao Kisaragi
Ryouta Suzuki as Ryouhei Yamanouchi
Aoi Ichikawa as Seiya Takehaya
Kaito Ishikawa as Kaito Onogi
Shintarou Asanuma as Masaki Takigawa
Tsurune's Synopsis
The story follows main character Minato Narumiya and his fellow club-mates in their high school's competitive Japanese Archery Club as they train and fight hand-in-hand to win the prefecture archery tournament.
Last Updated on October 6, 2021 by Yu Alexius