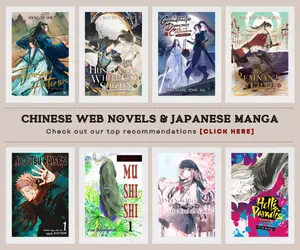 The hottest season of the year is finally here. The atmosphere just keeps on getting hotter as the summer anime lineup this season is pretty intense and filled with nonchalantly astonishing giants. Big anime titles are back, new and interesting shows are coming over too with the promise of making the upcoming season a fantastic experience for every anime fans from all over the world.
Attack on Titan Season 3
After a year of waiting, fans can finally see the soldiers back in action with the promise of unraveling the promise of unraveling the past and the mystery behind the appearance of the titan. Finally, it seems that we will have some interesting insights about the origin of the giant entity that brought humanity to the brink of extinction. Attack on Titan 3 is slated to premiere on July 23.
Read other Attack on Titan stuffs:
Overlord III
Everybody may still have a hangover about how epic the finale of Overlord II is last March. However, the fun and excitement doesn't stops there as Lord Ainz Ooal Gown is back together with the entire crew from the Tomb of Nazarick to deliver another insane plot. Nonetheless, what kind of conspiracy awaits for the viewers is nothing compared to the cruel fate that awaits to those ignorant fool who dare to defy his power. Overlord III will premiere on July 10.
FLCL Progressive
The action, comedy, coming of age anime show about a boy who meets an alien girl is back and guess what, it's going to be even more insane than ever. With its huge cult following, this new installment in the FLCL franchise will definitely do well this season. The anime officially started airing last June 3.
Angels of Death
Angels of Death is the anime adaptation of the psychological-thriller video game with the same title. This is a rather exciting and intense anime with mysteriously dark plot and filled with ambiguity.  Angels of Death or also known as Angel of Massacre shall premiere on July 6.
Tenrou: Sirius the Jaeger
Yes, you're not mistaken it's Jaeger but unfortunately, this anime doesn't have Eren as the main character as he solely belong to Attack on Titan. Nonetheless, Tenrou: Sirius the Jaeger is an original anime brought to us by P.A. Works. It is an action anime with historical plot, a supernatural set up and vampiric atmosphere. This another vampire anime which is quite rampant nowadays, that the genre itself had been too cliche. Nonetheless, Tenrou: Sirius the Jaeger seems to be really promising and looks a lot of fun. This anime will premiere on July 12.
Fate/Extra: Last Encore – Irusterias Ptolemaic Theory
This is a special episode from Fate/Extra Last Encore that originally aired last winter.
Free! Dive to the Future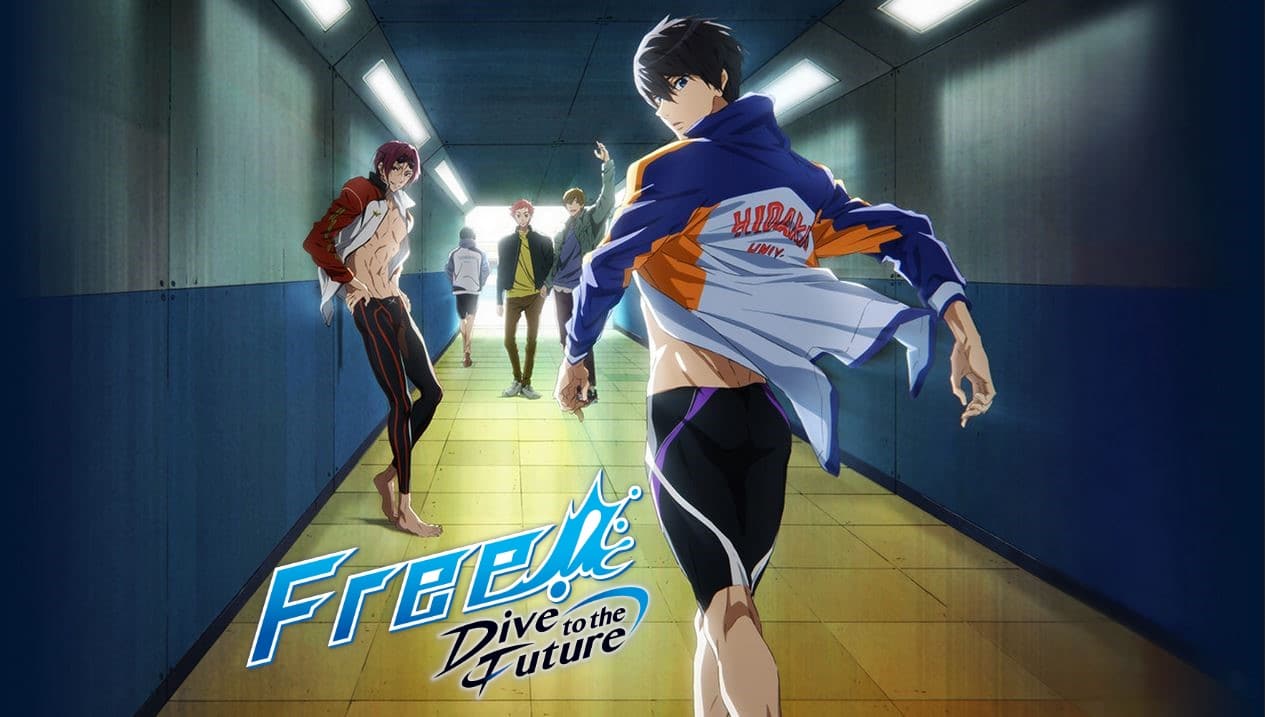 One of the biggest titles under the sports anime genre. The Iwatobi Swim Club is back and promises another set of fun and exciting episodes filled with drama, comedy and tons of swimming lessons for everyone. Free! new anime will premiere on July 12.
Island
The title itself sounds dulled and this had always been the viewers first impression with studio .feels' project. Yes, this upcoming drama anime is from the studio that brought the super cheesy Tsuki ga Kirei into our attention and made us fall in love with it. Overall, Island seems like another tearjerking anime that will sweep the floor and fell in the same league as Air, Kanon, Angel Beats! and Clannad. Island TV anime will premiere on July 1.
How Not to Summon a Demon Lord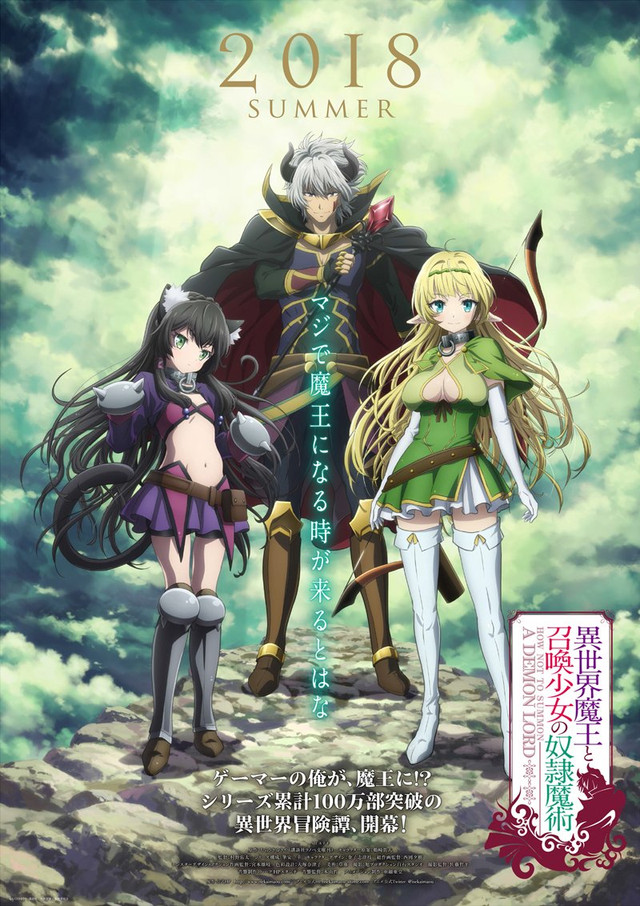 Does the title itself could be even more funny and blunt as it could be? No, but this definitely reminds us of some common flaws in Japanese animation. Will, Is It Wrong to Try to Pick Up Girls in a Dungeon? ring a bell?  Nonetheless, this comedy fantasy anime is another show adapted from a light novel. Good thing is that its animation looks pretty decent. How Not to Summon a Demon Lord will premiere on July 5.
Seven Senses of the Re'Union
The closest title that I could compare on this anime is Log Horizon. This action, fantasy game anime have a very lucid animation and it really looks refreshing in general. It is slated to premiere on July 6.
Grand Blue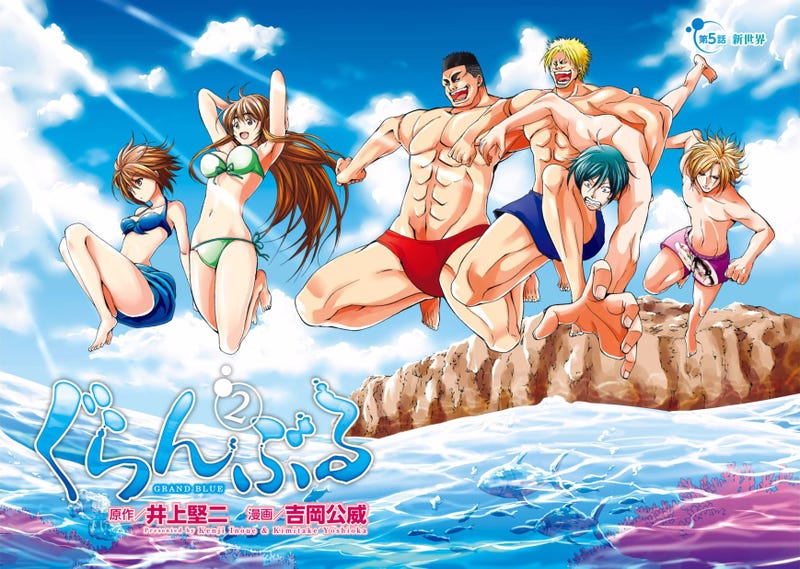 Among those few seinen anime this season, Grand Blue is also the second sports anime this season that have some relationship with water. Yes, first is Free! which is obviously about swimming. Meanwhile, Grand Blue is all about diving and promises a warm, funny and soothing experience for viewers. The anime is scheduled for release on July 14.
Lord of Vermilion: Guren no Ou
An intense action fantasy anime, Lord of Vermillion's atmosphere cries for such ambiance. A little bit of warning, there's heavy dosage of Guilty Crown feels in this upcoming anime which will air on July 14.
Banana Fish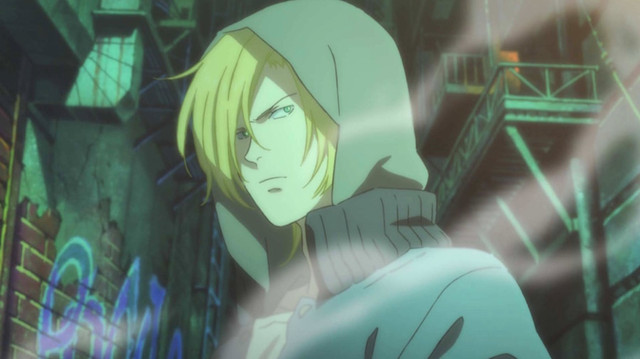 Studio MAPPA is back and once again trying to invade the season's top chart as it brings us the upcoming anime show Banana Fish, based on the critically acclaim and commercially successful manga series of the same name. The anime adaptation is slated for release on July 6.
Miss caretaker of Sunohara-sou
A seinen and slice-of-life anime scheduled to air on July 5. Miss caretaker of Sunohara-sou promises a funny and refreshing experience for the viewers although the plot may not be new at all. So, basically this is a story about a young boy who lives with 4 female girls in Tokyo.
Chio's School Road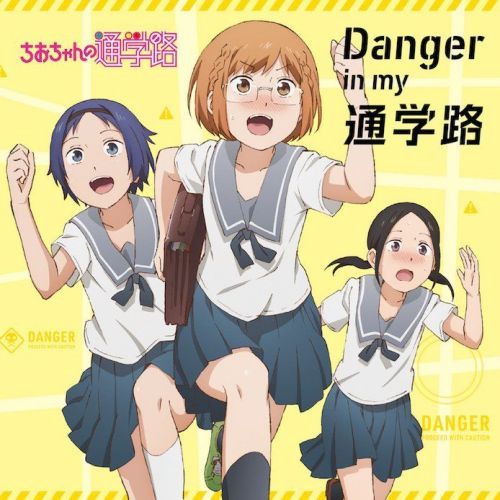 A comedy seinen anime about a bookworm girl who always ended up late at school as she always get entangled in an exciting and random circumstances along her way on which many of us could definitely relate our own experiences with.
There are other anime titles airing this summer other than what we had mentioned above. However, there's just too much space for that and thus, we could only present the must-watch anime titles among the vast selection of shows airing this summer of 2018. Which anime are you craving so bad to watch next season, let us know.
Last Updated on March 29, 2021 by Yu Alexius