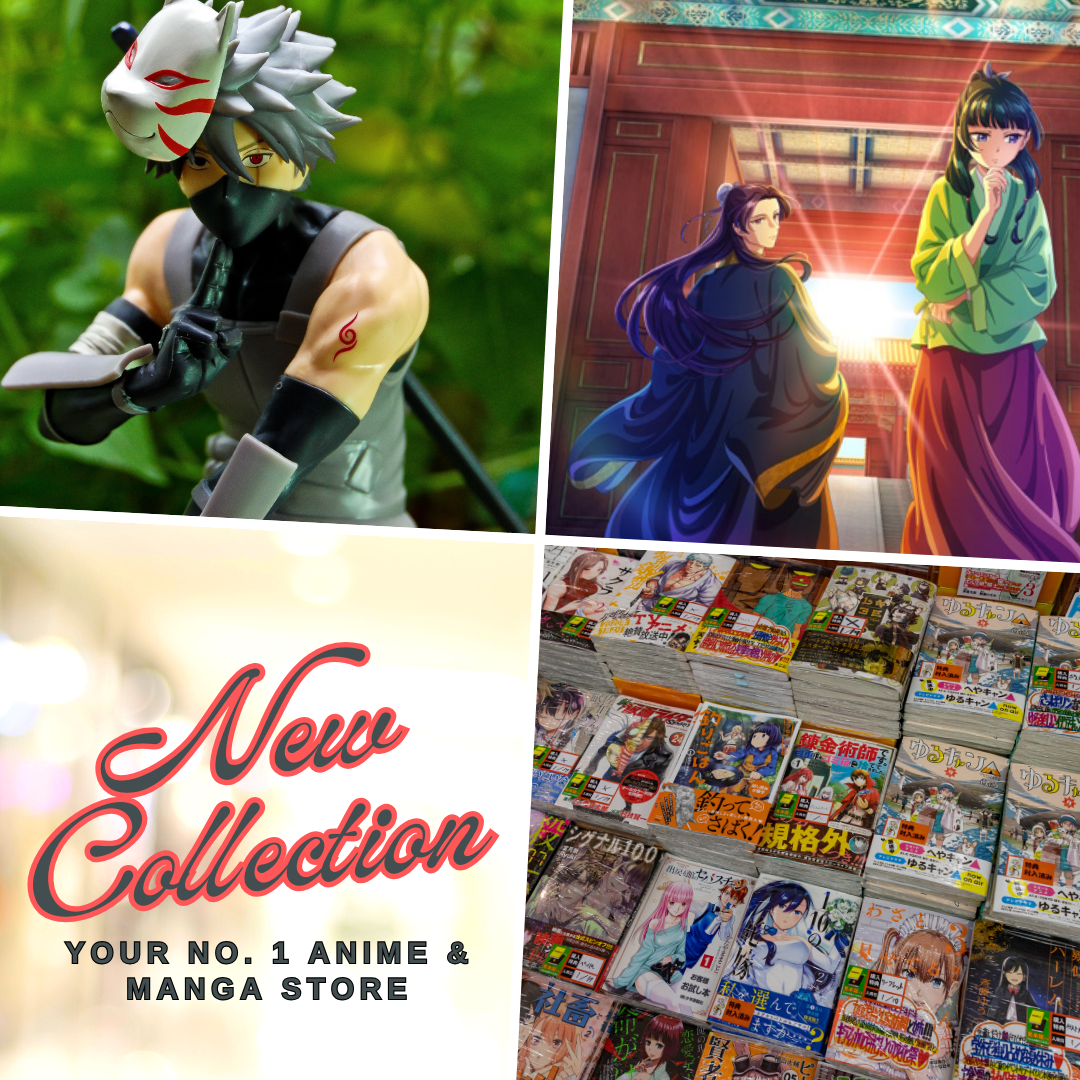 Naruto New Three Way Deadlock
What makes an anime phenomenal? This is usually a very common question that we encountered every time we see any blog posts about phenomenal anime. Aside from the fact that it must be very popular, which I believe many people nowadays simply thought that phenomenal and popular anime are just the same in spirit. However, a phenomenal anime have that depth that even majority of the most popular anime series of past and present didn't have. It is like a precious gem hidden in a pile of copper or silver, if not rocks. A
phenomenal anime
must be revolutionary, in a sense of ideas and theme imposed on its story, it must be able to produced a new wave of once in a lifetime trends, endure popularity through the test of time, embraced the hearts, spirits, and minds of its viewers. It must be remarkably extraordinary in a sense that its fandom evolved into a cult following that couldn't be easily swayed by new trends from other popular anime series.
By Era
In every era, there's always those certain anime series that leaves a mark in our mind and hearts. Those anime are considered phenomenal, acknowledged to be the best of their respective eras. In fact, some anime from past eras, even those from 70s and 80s can still compete with the popularity of today's anime series proving that they endured the test of time. These anime eventually became legendary in the anime history.
The following are the best anime from every eras starting from 1970 up to the present.
Early decades – 1979
 
Space Battleship Yamato (Uchu Senkan Yamato)
Galaxy Express 999 (Ginga Tetsudo Suri Nain)
Lupin III
Astro Boy
Mobile Suit Gundam
Cyborg 009
Doraemon
1980-1989 Period
Dragon Ball
Saint Seiya
City Hunter
Fist of the North Star
Ranma ½
1990-1999 (The so-called "Golden Era of Classic Anime")
Yu Yu Hakusho
Sailor Moon
Neon Genesis Evangelion
Pokemon
Cowboy Bebop
Weiß Kreuz
Yu-Gi-Oh!
Digimon Adventure
Yu Yu Hakusho
Flame of Recca
Hunter X Hunter
One Piece
Slam Dunk
Berserk
Rurouni Kenshin
Cardcaptor Sakura
2000-2009 (New Era of Classic Anime)
Fullmetal Alchemist: Brotherhood
Samurai Champloo
Fullmetal Alchemist: Brotherhood
Code Geass
Gurren Lagann
Naruto
Baccano!
Death Note
Bleach
Monster
The Melancholy of Haruhi Suzumiya
Fairy Tail
2010-Present (The Modern Era of Anime)
Attack on Titan
Sword Art Online
Attack on Titan
Tokyo Ghoul
Re:Zero
Food Wars!
Yuri! on Ice
My Hero Academia
Haikyuu!
Another way to categorized these phenomenal anime is by its group.
The World Masterpiece Theater
An anime staple with series based on different famous and classic storybook, among its phenomenal show includes the following:
Little Prince Cedie
Heidi, Girl of the Alps 
A Dog of Flanders
Anne of Green Gables
The Adventures of Tom Sawyer
Princess Sarah
Little Prince Cedie 
My Daddy Long Legs
The Bush Baby
Romeo's Blue Skies
Remi, Nobody's Girl 
Studio Ghibli Masterworks
There's also those classic anime films from Studio Ghibli that immortalized Hayao Miyazaki's status as the master animator and anime director. Among their best and most famous anime includes:
Spirited Away
Spirited Away
My Neighbor Totoro
Graveyard of the Fireflies
The Whisper of the Heart
Howl's Moving Castle
Nausicaa of the Valley of the Wind
Ponyo
The Tale of Princess Kaguya
The Wind Rises
Also Read:
By Genre
We could also categorized anime by genres and the following are the best and definitely popular anime series on its respective genre.
Science-Fiction:

Shounen:

Seinen:

Shoujo:

Josei:

Slice-of-Life:

Natsume's Book of Friends

Supernatural:

Drama:

Romance:

Rom-Com:

Comedy:

Adventure:

Fantasy:

Full Metal Alchemist: Brotherhood

Horror:

Sports:
Now, let's move forward to the main subject of this post. It's time to reveal Yu Alexius
10 most phenomenal anime of all time
. This could be debatable but at the same time agreeable, as most of this anime is surely included too in the list of other bloggers. The following are the anime series and franchises that doesn't only manage to accumulate a big amount of cult following and achieved huge popularity but at the same time able to influenced other anime shows and initiated new trends and records in the anime history.
10. Yuri!!! on Ice
Both a sport and romance anime, Yuri!!! on Ice finally make a history as it had been widely accepted as a canon homosexual romance anime, taking the Fall 2016 anime lineup like a fiery cold storm.
9. Pokemon
Who wouldn't think that Pokemon is not phenomenal? Everybody can attest on how powerful, popular and enduring the Pokemon franchise is. Pikachu's charm together with Ash and his friends had been everyone's buddy since the 90s.
8. Sword Art Online
In case you are wondering why SAO is in this list, it is simple. Sword Art Online made the light novel adapted anime worth checking out. It brings the light novel material to the limelight.
7. Attack on Titan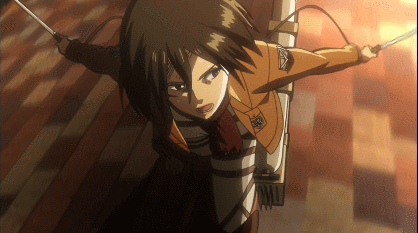 An anime with one of the best animated fight sequence in the recent years back up with epic music and truly enthralling opening theme song, Attack on Titan is definitely sits atop of every anime in this decade.
6. Death Note
Having two of the most intelligent characters in anime history together in one anime series is enough to make Death Note a phenomenal title. Yes, who wouldn't remember L and Light whenever they hear or read the title of this anime.
5. Sailor Moon
The original magical girls anime is a must in this list. It all started with Sailor Moon and the rest simply follows, even those girl groups and idol groups of today's generation (j.k.).
4. One Piece
One of the longest running anime until now, One Piece is the epitome of exciting and worthwhile adventure. It is the world that you wouldn't care to be lost despite of the fact that dangerous pirates are everywhere.
3. Code Geass
One of the most controversial, both political and critical acclaim in every essence; Code Geass is one of those few anime of this millennium that achieved a legendary status. A combination of awesome mecha fights, nerve racking political and philosophical conflict, a fantastic story of true friendship and love, and a truly admirable main character that you'll hate to hate despite of his actions.
2. Naruto
This is the chronicle of best ninja anime ever. One of the most popular franchise ever and always compared with One Piece. Naruto franchise is definitely one of the biggest storm of surprises, excitement, and fun adventure that happened in anime history.
1. Dragon Ball Z
This one needs no explanation. Dragon Ball Z is the father of action anime and definitely on a league of its own that can't be compared to any other anime franchise. Goku himself is one of the most famous and strongest character in anime history.
Last Updated on February 28, 2021 by Yu Alexius