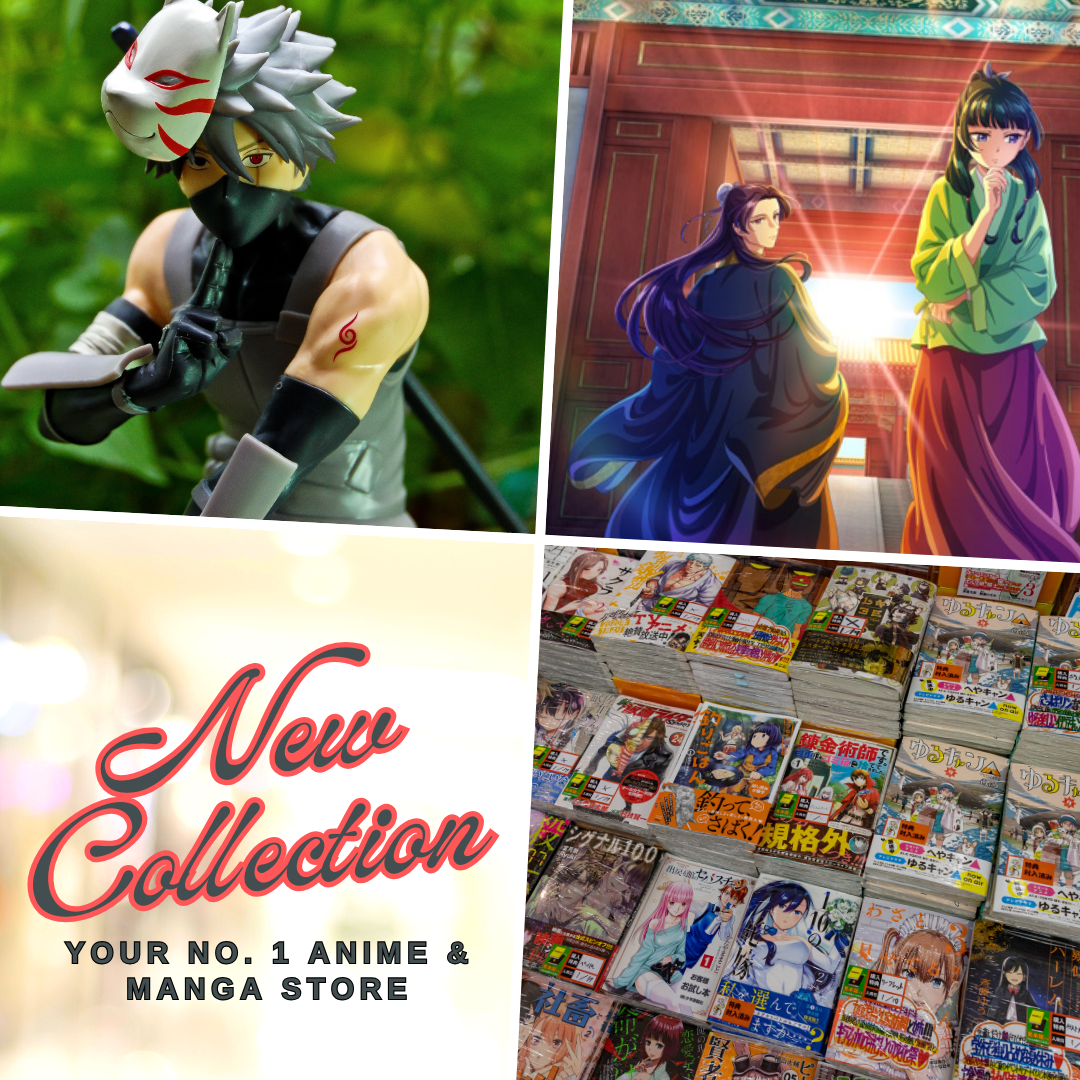 Fairy Tail 2018 Anime Poster "Zeref vs Natsu"
We're finally down for the last quarter of 2018 in just more or less a month. Just when everyone think that the anime community couldn't get even more noisier in the upcoming months, it's about time to give some hater a faceslap as we will be having the chance to witness the return of not just one but four of the biggest anime franchise in the recent years. One of these titles actually aired its previous season just this spring, while one previously gazed big screen last year. Meanwhile, one of them had been miss by the anime community for quite some time as its previous season actually concluded 7 years ago. Ultimately, the biggest of them all which had been occasionally compared with the Big 3 (biggest shounen anime of all time: One Piece, Naruto franchise, and Bleach) is coming back to present the final installment on its story. Thus, it's gonna be a historical moment as the beginning of the end for one of the most popular anime of the decade is finally coming closer to its climax and heading down to a conclusive denouement.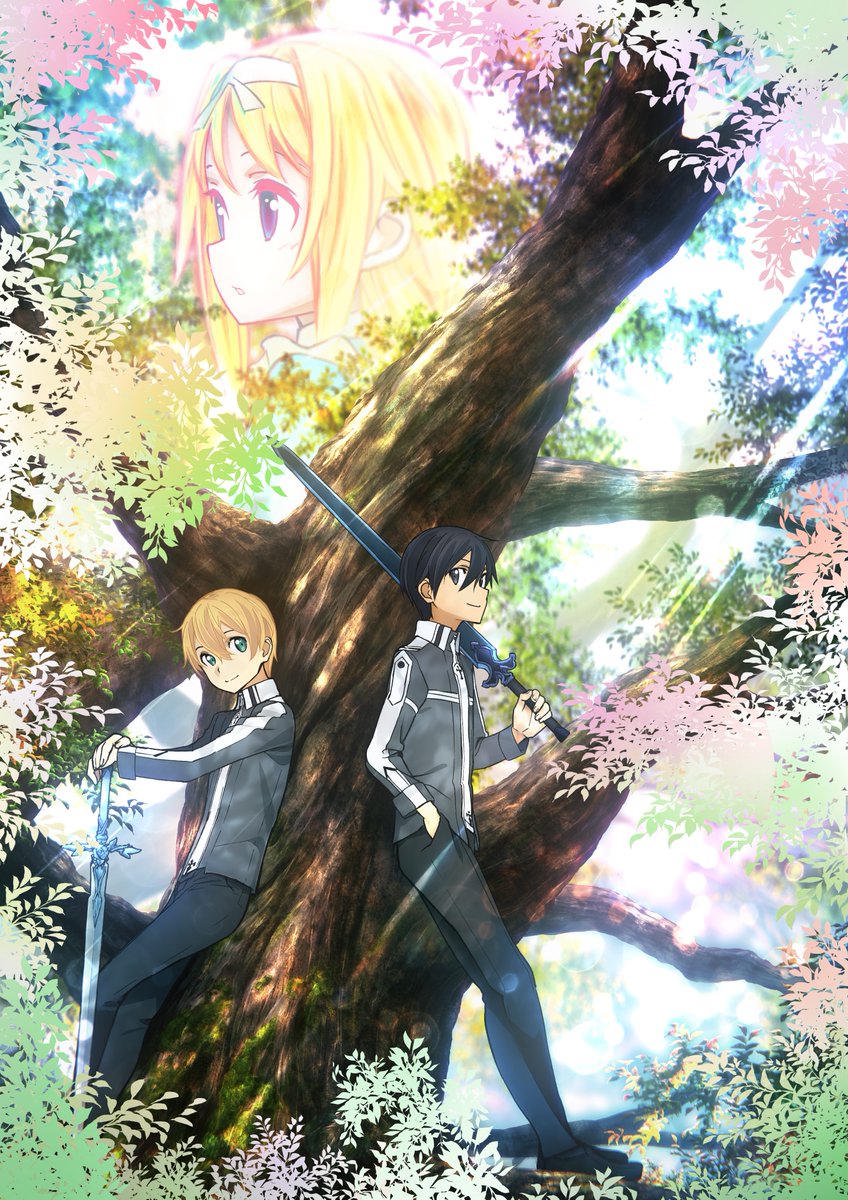 A-1 Pictures' Sword Art Online III: Alicization
Therefore, to add some fire of excitement to our fellow anime fans, especially to the followers of these
4 big anime titles of fall 2018 lineup
, we have here the respective promotional videos and trailers to stir up each and everyone's blood and craving.
Tokyo Ghoul:re
Tokyo Ghoul:re Season 2 Key Art
First in our list is the psychological action-suspense anime
Tokyo Ghoul:re
which is coming back this fall for its second season. Chronologically, this will be the
4th season in the entire Tokyo Ghoul franchise.
The first season of Tokyo Ghoul:re premiered few months ago as part of the spring anime lineup this year. It ended in a very nostalgic and action-packed episode filled with dark and wild emotions, memories that could startled one's believe in their own self and a promising cliffhanging finale that will make the fans crave for its continuation so bad.
Tokyo Ghoul:re Trailer
Sword Art Online: Alicization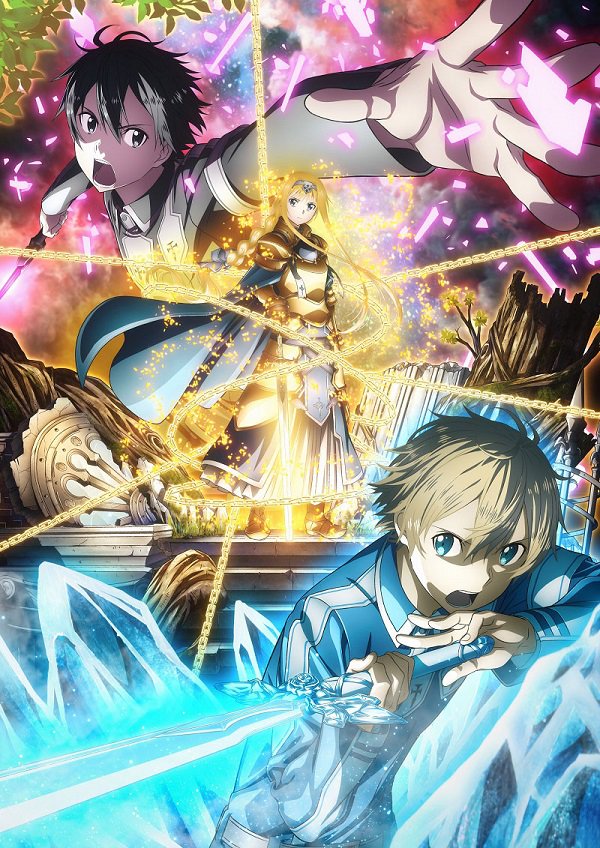 Sword Art Online: Alicization anime key visual
The
3rd season of Sword Art Online
franchise will also make our fall anime lineup this year an exciting and fascinating one. One of the most overpowered character this decade together with his friends and love interest, Asuna will once again wreak havoc in the virtual world against guys who are up to no good at all.
Sword Art Online: Alicization Trailer
A Certain Magical Index III
A Certain Magical Index III Key Visual
After 7 years, this hit anime that brought us the fusion of magic and science in one scope is back. Also called as
Index III
, it's the
3rd season of A Certain Magical Index
series although, the franchise had several spin-off in these past few years that somehow alleviate the fans craving for the series. However, with the main title returning, one can expect for a heavy dosage of comedy, reverberating actions between mages, espers, scientist, and other entities specializing in the arts of magic.
Premiere: October 6, 2018
A Certain Magical Index III Trailer
Fairy Tail: Final Season
Fairy Tail Anime 2018 Key Art
Also considered as the 3rd season of Fairy Tail main series, this final season in the franchise mark the historical denouement of the story against the strongest opponent in Fairy Tail's universe which are the Dark Wizard Zeref, and the Dragon King Acnologia in an imminent 3-way battle between the three opposing forces with the entire mage alliance of Ishgar taking the defensive stand against the insurmountable invading forces.
Premiere: October 7, 2018
Fairy Tail Season 3 Trailer
Aside from these 4 anime series, there are some other titles that may sound familiar from the fall 2018 anime lineup. This includes the anime adaptation of the popular dark fantasy light novel
Goblin Slayer
, the 2nd season of
Golden Kamuy
which previously debuted as part of the spring 2018 anime lineup. The ongoing
Attack on Titan season 3
will also continue to air next season with the second half of its story. This season's top anime
Banana Fish
will also have its 2nd cour airing this fall. Meanwhile, a rather familiar title may reverberates to everyone's heart this time as 
FLCL Alternative
is coming next season too.
Studio Whitefox's Goblin Slayer 2018 anime key art
Studio Gonzo is also back this year with a new anime based on a popular game "Conception: Ore no Kodomo o Undekure!" while Kyoto Animation is giving us a delightful gift with its new sports anime "Tsurune: Kazemai Koukou Kyuudoubu". On the other hand, an original anime shall be presented onto us P.A. Works this time titled "Irozuku Sekai no Ashita kara" which I personally believe to be a dark horse next season due to its rather cliche but interesting plot.
P.A. Works' original anime "From the Color-Changing World's Tomorrow"
Aside from those titles, there are dozens of pretty decent anime series coming over as part of the
fall 2018 anime lineup
. So, which anime are you guys excited to see and what are your opinions about the upcoming anime season as we're getting closer to bid farewell to the ongoing
summer 2018 anime lineup
?
Last Updated on March 12, 2021 by Yu Alexius