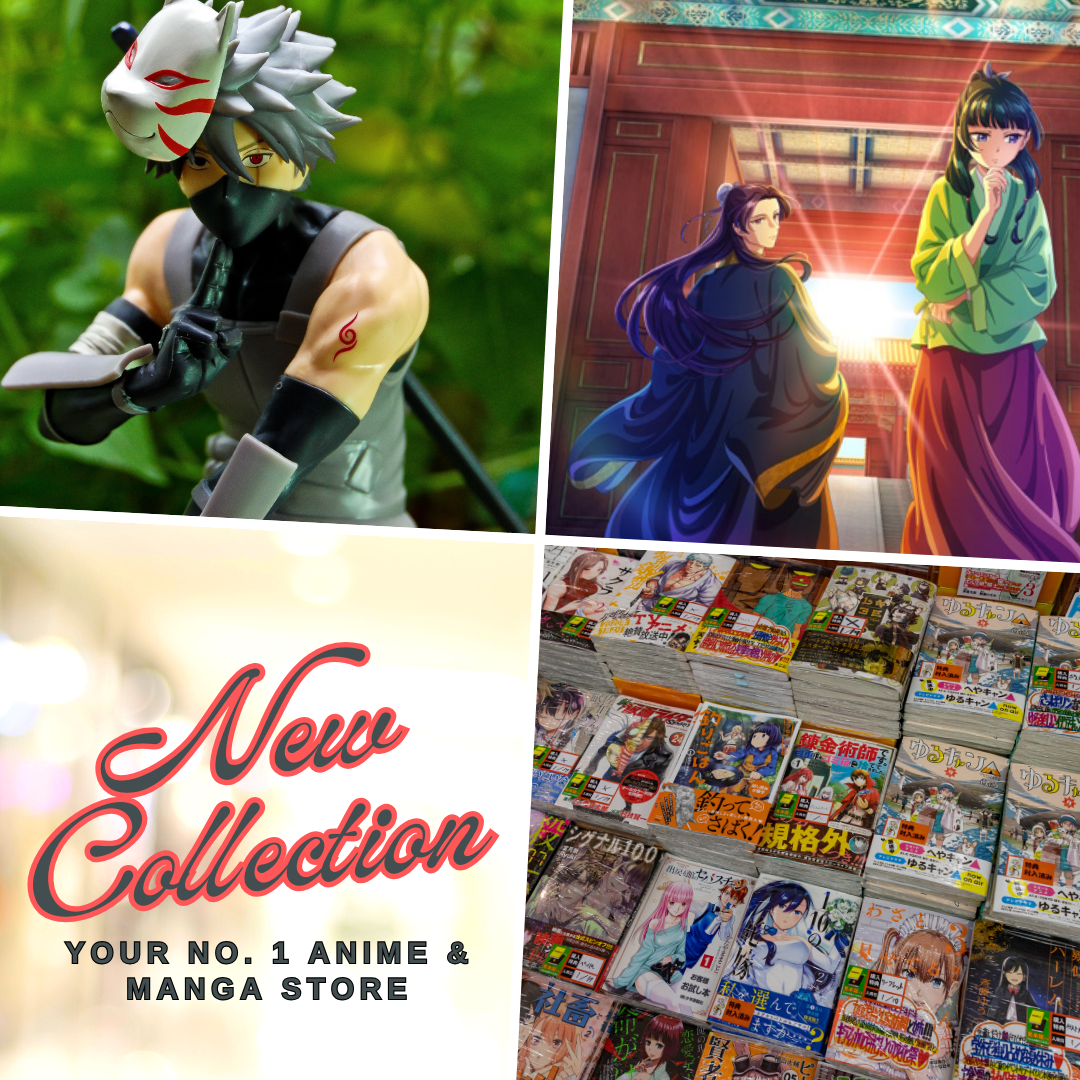 This is not a drill! There's a zombie apocalypse, again, this is not a drill. Imagine yourself waking up one morning and the world suddenly changed, as if everything had changed, such as it is the end of the world and there's a zombie apocalypse. Will you feel fear and despair, or will you slap your face and feel the adrenaline rush as it means, it'll be a great adventure?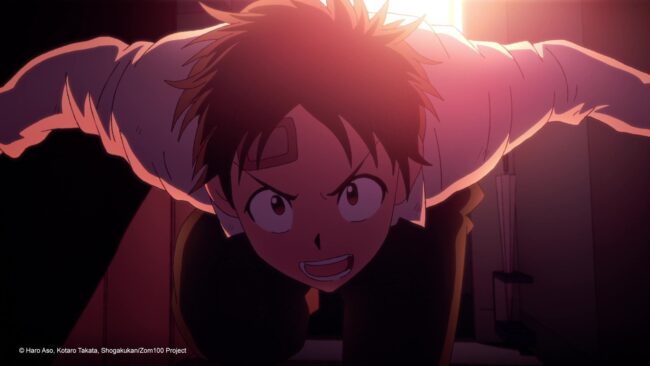 Here comes Akira Tendo from the new anime Zom 100: Bucket List of the Dead which became what I think is the best anime premiere of summer 2023 seasonal lineup. He's a slave of the corporate world, having been exploited by a soul-crushing company, he one day woke up and his town was ravaged by a zombie apocalypse. With this change, he was simply glad to be able to have a break from his job and go on a new adventure despite knowing that it might be the end of the world. Hence, he embarks on a journey of completing 100 items from his bucket list before he, might eventually fade out.
In line with this, we have prepared some of our top recommended anime like Zom 100: Bucket List of the Dead for those viewers who wish to dive more into similar shows that follow the hilarious, bloody, and dramatic ride of Zom 100.
10 Anime Like Zom 100: Bucket List of the Dead
Zombie Land Saga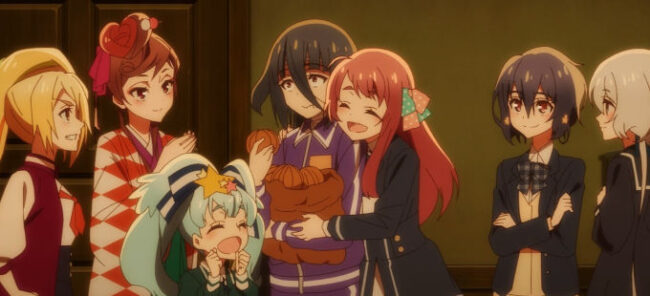 First on our list is the idol anime Zombie Land Saga. Imagine having assembled a group of girls as idols but there's a twist – they are zombies. Now, that sounds exciting and obnoxious, isn't it? This anime explores the interaction between these zombie girls as well as their backstories when they are still alive, and the result is an exciting story filled with humor, music, and mischief.
Highschool of the Dead
A production from studio MadHouse, and follows a group of students who were caught in the middle of a zombie apocalypse. In that aspect, it is an anime like Zom 100 and it also features an astounding adventure as the group must fight for survival amidst this zombie outbreak, and must also deal with the decaying morality of the surviving humans which was intensified by this existential threat.
Kabaneri of the Iron Fortress
While technically not a zombie, the characters from Kabaneri of the Iron Fortress were under grave threat from the creatures known as Kabaneri which I believed behaves just like a zombie. If you have watched the zombie movie Train to Busan, then you might have thought that this can be its anime counterpart. Well, Kabaneri of the Iron Fortress is an action-packed adventure that deals with humanity's moral standard when they're being pushed to their limits by threats that are outside of their control.
Attack on Titan
Similar to Kabaneri of the Iron Fortress but undeniably more popular, Attack on Titan is not a surprise in this list. We don't have zombies here but there are titans which I believed are just as dangerous and deadly as zombies can be.
This anime needs no introduction because it's been among the biggest and most followed series from the last decade and is still a must-watch for those who haven't seen it yet.
Komi Can't Communicate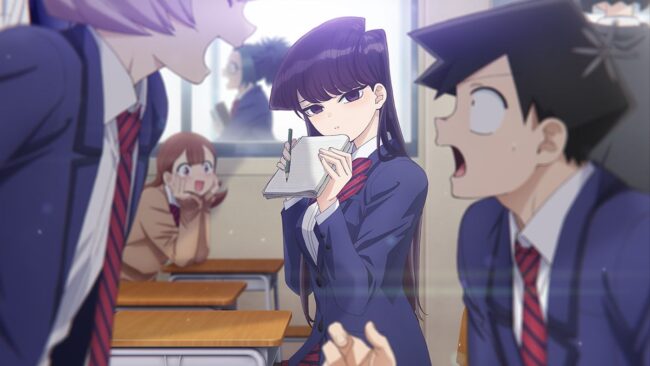 We don't have a zombie anime next to our list here but a show that was directed by the same director as Zom 100. Kazuki Kawagoe is the director of these two anime and both shows simply displayed his directing prowess which makes it evident when watching both Komi Can't Communicate and Zom 100: Bucket List of the Dead.
GYO: Tokyo Fish Attack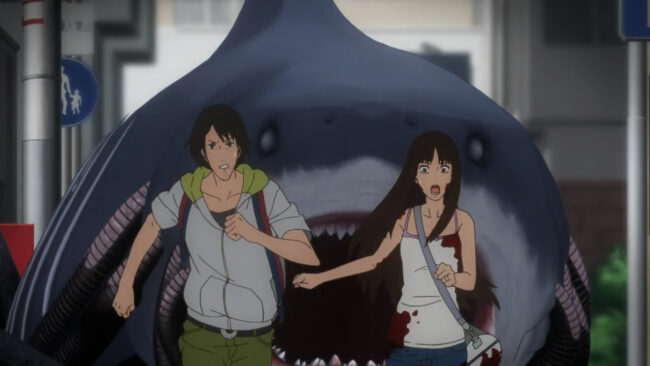 We don't have zombies here too but instead fish who attacked humans. This gore and horror anime is a not for everyone but if you enjoy tragic tales like a zombie apocalypse, then you're in for a treat with GYO.
Seoul Station
Next is a Korean animation and just like what its title suggests, it is a zombie apocalypse that takes place in Seoul. It is a quest for survival as this nerve-wracking aeni brings how Korean animators and creators tackle themes like a zombie apocalypse, though we've seen quite some of them already, especially with Train to Busan.
School-Live!
A twisted tale unfolds in this school anime which features survival mode in a post-apocalyptic setting with zombies, delivering a satisfying gore experience for viewers.
Is this a Zombie?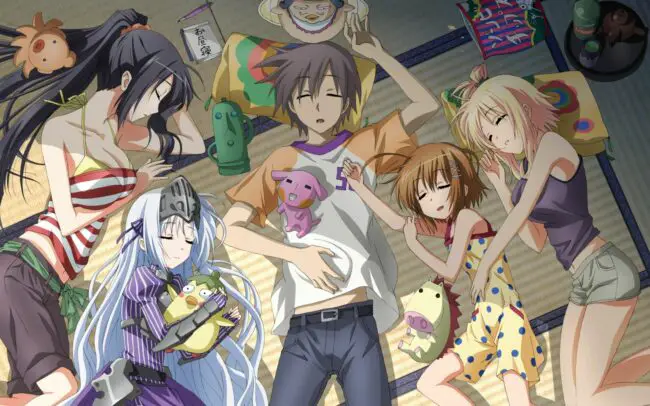 Let's get a bit lighter in the mood as this action and comedy supernatural anime called Is This a Zombie? gives us a different experience this time. Imagine you got killed but revived as a zombie and became a slave of the necromancer who brought you back to life. Such is the tale of this anime and it is a fantastic show to follow for those who enjoy Zom 100.
Walking Meat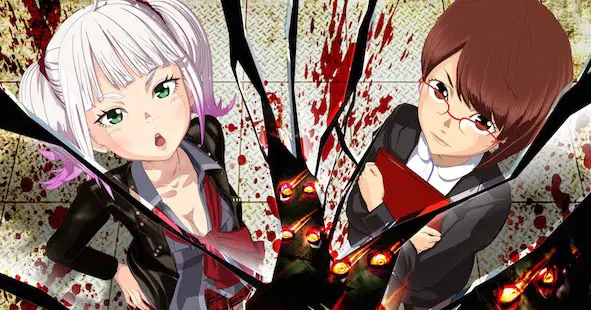 Here's something unique in this list that I think fans of Zom 100 might enjoy. Imagine that humanity has grown a taste for zombies, hence, people can consume zombie products, and these very creatures that we feared are being farmed and cultivated. But what if you got trapped inside a zombie-cultivating factory? Now, that is another kind of adventure, isn't it?
Last Updated on July 15, 2023 by Yu Alexius