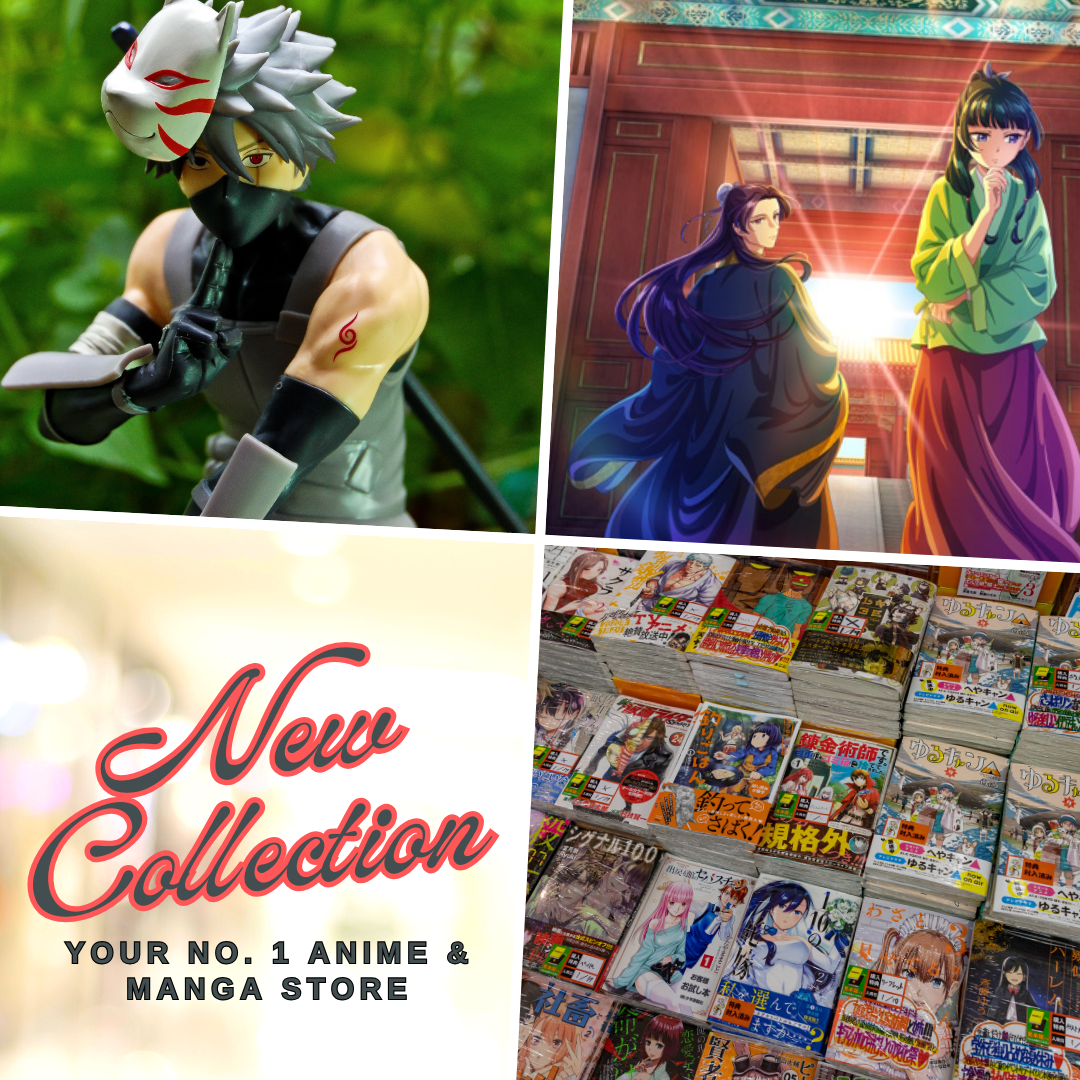 Hey there, fellow manga enthusiasts and fans of BL (Boys' Love) and Yaoi! Today, I'm thrilled to dive into a topic that holds a special place in my heart as a gay guy and that is – BL yaoi manga. As avid readers, we all know the incredible joy and excitement that comes with discovering captivating stories and immersing ourselves in the beautifully drawn pages of these unique tales.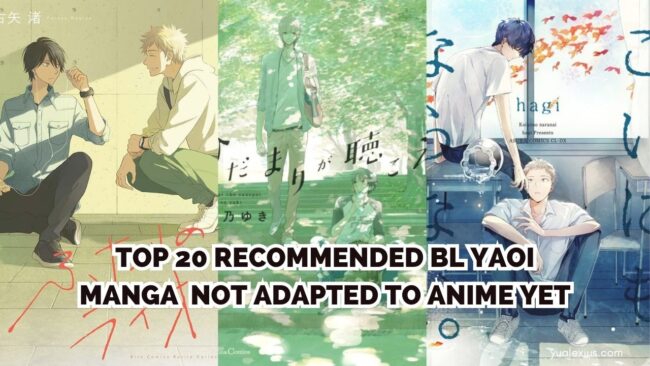 While many boys-love or yaoi manga have successfully made their way into the anime world such as Given, and Sasaki to Miyano, there are still numerous hidden treasures waiting to be discovered, yearning for their chance to be adapted onto the screen. That's why I'm here to share with you our top 20 recommended BL yaoi manga that haven't been adapted to anime yet.
In this blog post, we'll embark on a journey through a diverse collection of unforgettable stories, exploring the depths of love, friendship, and self-discovery. From heartwarming romances to thought-provoking narratives, each manga on this list has its magic, captivating readers with its unique characters and compelling plotlines.
Whether you're a long-time fan of BL manga or someone looking to venture into this captivating genre for the first time, this list aims to introduce you to some incredible titles that deserve the spotlight. So, get ready to delve into a world of emotions, captivating artwork, and stories that will leave an indelible mark on your heart.
Our Top 20 Recommended BL Yaoi Manga
Without further ado, let's unveil our handpicked selection of BL yaoi manga that are patiently waiting for their turn to grace the anime world. Get ready to add some new gems to your reading list!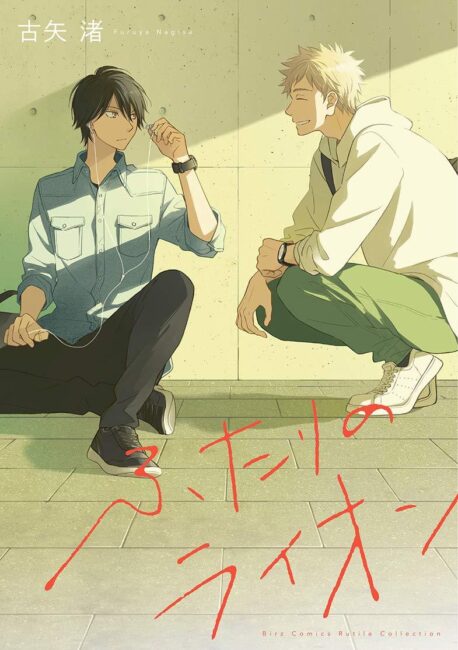 The Two Lions (Futari no Lion) by Nagisa Furuya is a captivating BL manga that explores the journey from friendship to romance. Leo, a loner seeking a fresh start in college, crosses paths with Junpei, a friendly and easygoing individual who recognizes him from high school. As their friendship blossoms, Leo faces the challenge of breaking out of his shell and discovering a deeper connection with Junpei.
My Ultramarine Sky (Gungou no Subete)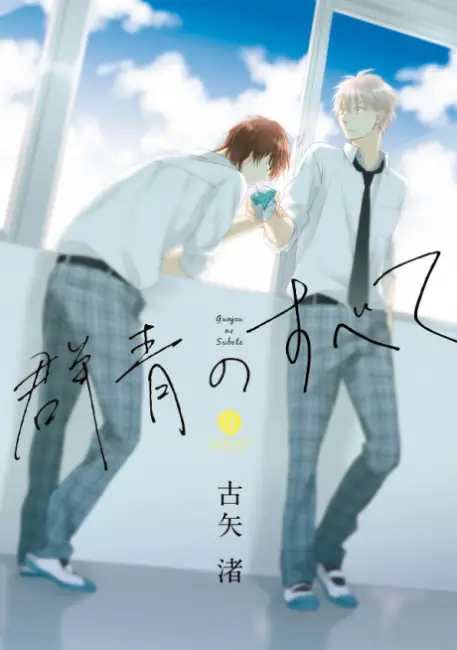 Here's another yaoi story by Nagisa Furuya and it is a touching BL manga that follows the journey of Kai and Ren, who have been classmates and seatmates since middle school. However, in their final year of high school, they find themselves separated into different classes. As Kai feels the distance growing between them, a chance encounter presents an opportunity for him to express his unspoken feelings to Ren. Will this confession push them apart or ignite the spark that reunites them?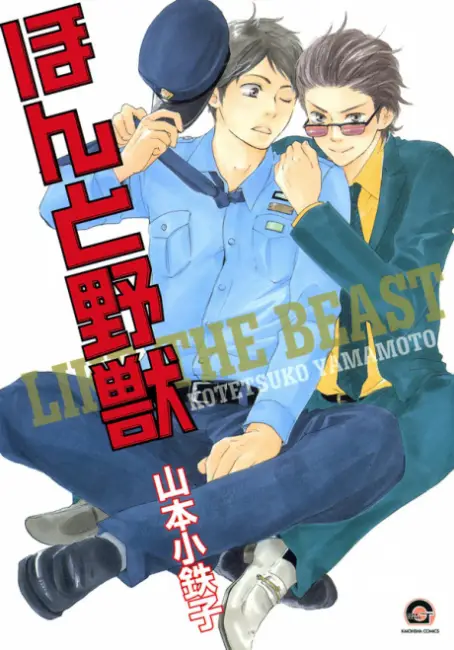 Like The Beast (Honto Yajuu) by Kotetsuko Yamamoto is a captivating BL manga that intertwines action, comedy, drama, romance, and slice-of-life elements. It follows the story of Tomoharu Ueda, a dedicated police officer, who crosses paths with Aki Gotouda, a yakuza who becomes both his unexpected admirer and the victim of a case he had recently solved. As a forbidden relationship blossoms between a police officer and a yakuza, they navigate the complexities of their feelings in a society that frowns upon their connection.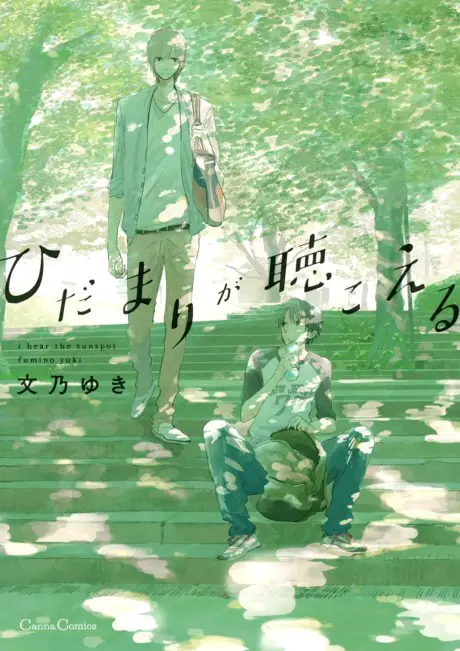 I Hear the Sunspot (Hidamari ga Kikoeru) by Yuki Fumino is a heartfelt BL manga that beautifully combines elements of drama and slice of life. Kouhei, who faces challenges due to his hearing disability, has always kept a distance from others to avoid misunderstandings. However, his life takes an unexpected turn when he meets Taichi, a spirited and optimistic individual. Taichi's comforting words break through Kouhei's barriers, leading to a unique and transformative relationship that transcends friendship and leaves a lasting impact on Kouhei's life.
Slow Starter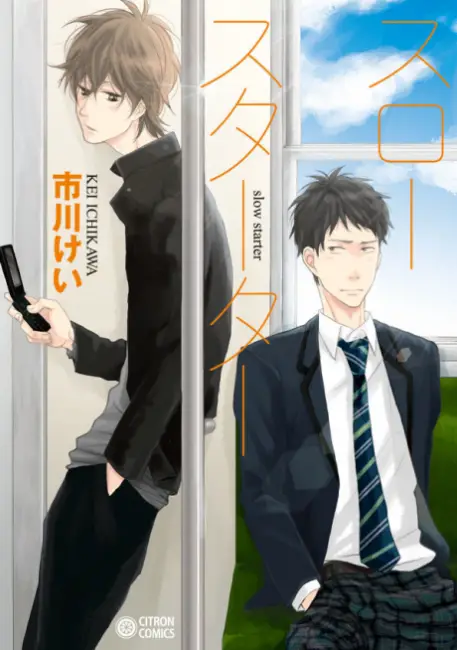 This BL manga is written by Kei Ichikawa and is a heartwarming BL manga that revolves around the lives of two boys, Kiyo and Ino, who coincidentally take the same train to their respective schools each morning. Despite their shared routine, they never exchange words until one fateful day when Kiyo oversleeps on the train and is awakened by Ino. This chance encounter leads to conversations, blossoming friendships, and a gradual deepening of their bond.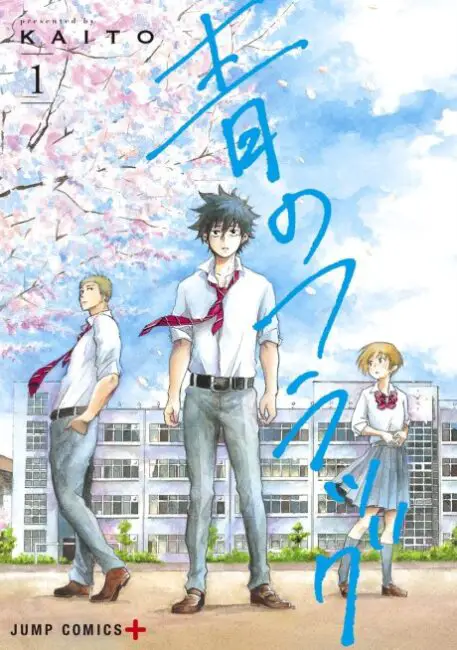 Blue Flag (Ao no Flag) by KAITO is a captivating high school BL manga that explores the complexities of love and friendship. Taichi Ichinose, Futaba Kuze, and Touma Mita find themselves in the same class during their senior year. Taichi harbors a strange aversion towards Futaba, while Touma is Taichi's popular childhood friend. When Futaba confesses her love for Touma to Taichi and seeks his assistance, it sets in motion a unique love story that delves into the raw emotions and experiences of youth.
Our Dreams at Dusk (Shimanami Tasogare)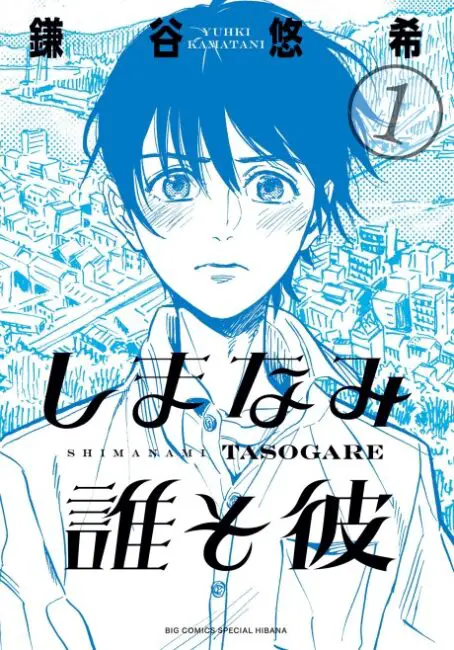 "Our Dreams at Dusk" (Shimanami Tasogare) by Yuuki Kamatani is a compelling BL manga that follows the journey of Tasuku Kaname, a high school student who recently moved to Onomichi, Hiroshima. Struggling with the fear of being outed as gay, Tasuku spirals into despair until a chance encounter changes everything. Witnessing a woman jump from a nearby house, Tasuku rushes to her aid and discovers a public meeting lounge. Intrigued, he meets the mysterious woman again, who implies that she had been watching him. Curious and confused, Tasuku accepts her invitation to the lounge, where he finds solace among others who share similar struggles.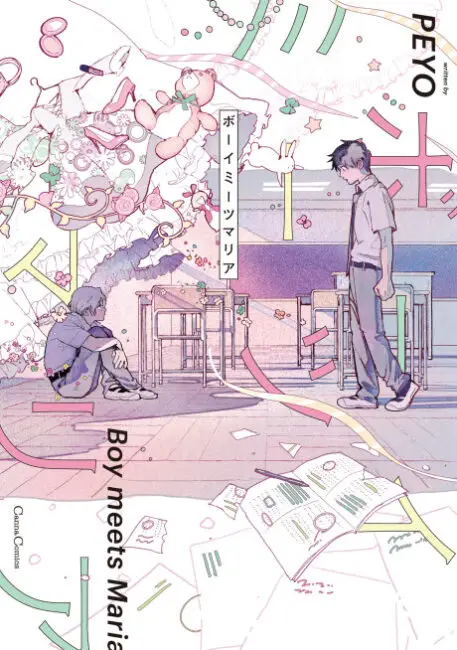 "Boy Meets Maria" by Kousei Eguchi is a captivating BL manga that delves into the themes of identity and love. Taiga, a high school student with dreams of becoming an actor, joins the drama club where he encounters the beautiful and mysterious Maria. Instantly smitten, Taiga falls in love with Maria, only to discover that Maria is a boy. But there is more to Maria's story than meets the eye. This beautifully illustrated, single-volume manga explores the complexities of personal expression and the fluidity of love's power.
The Summer of You (Kimi wa Natsu no Naka)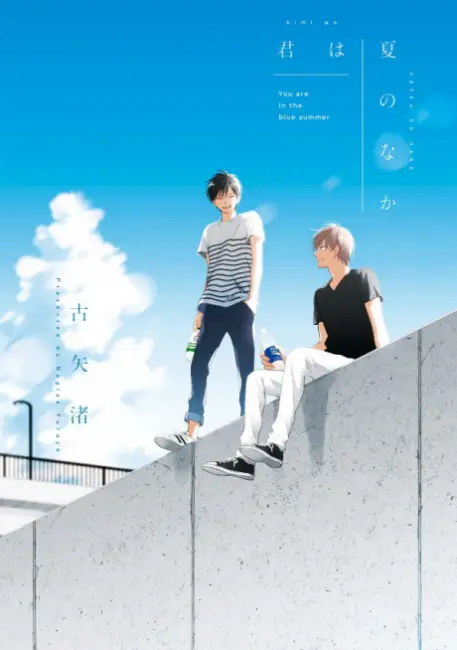 "The Summer of You" (Kimi wa Natsu no Naka), also known as "You are in the Blue Summer," by Nagisa Furuya, is a heartwarming BL manga that revolves around the lives of Chiharu Saeki and Wataru Toda, two high school students bonded by their shared love for movies. As their friendship deepens, Chiharu musters the courage to confess his feelings to Wataru. Surprisingly, Wataru remains unfazed by the confession and the boys spend their summer exploring movie pilgrimage sites together. However, as they spend more time together, Wataru discovers that his initial nonchalant response may not reflect his true emotions, and the possibility of mutual feelings begins to emerge.
My Love Mix-Up (Kieta Hatsukoi)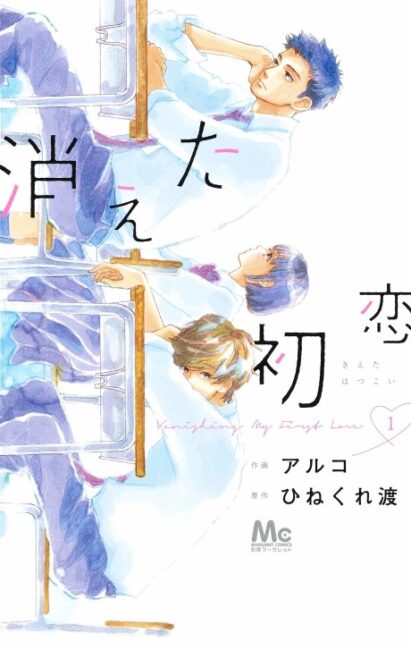 "My Love Mix-Up" (Kieta Hatsukoi) by Wataru Hinekure and Aruko is an adorable BL manga that takes a delightful twist with mistaken identities. Aoki, smitten with Hashimoto, the girl seated next to him in class, is heartbroken when he discovers her eraser with another boy's name, Ida, written on it. Complicating matters, Ida sees Aoki holding the eraser and assumes Aoki has feelings for him. This mix-up leads to a humorous and unexpected romance between the two boys as they navigate their true feelings and unravel the misunderstandings.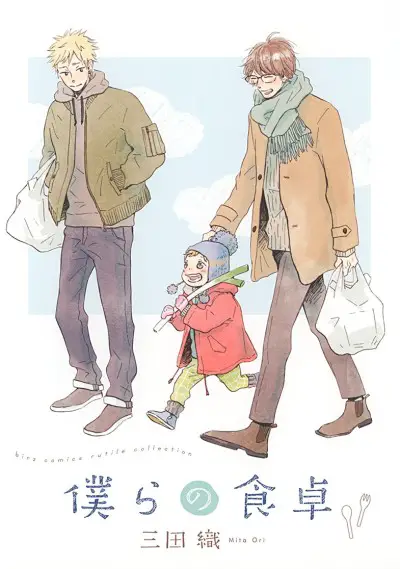 "Our Dining Table" (Bokura no Shokutaku) by Ori Mita is a heartwarming BL manga that revolves around the struggles and joys of sharing meals with others. Yutaka, a salaryman with a talent for cooking, finds it challenging to eat around people. However, everything changes when he meets Minoru and Tane, two brothers with a significant age gap, who express a keen interest in learning Yutaka's culinary skills. As they bond over delicious meals, Yutaka transforms, developing a newfound appreciation for the shared dining experience and the special moments they create together.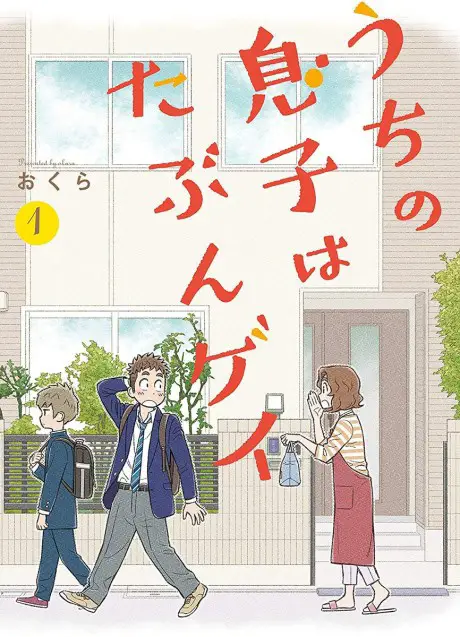 "I Think Our Son is Gay" (Uchi no Musuko wa Tabun Gay) by Okura is a heartwarming and comedic BL manga that revolves around the Aoyama family. In their household of four, mother Tomoko takes care of her two beloved sons, Hiroki and Yuri, while father Akiyoshi is often away due to work. As Hiroki enters his first year of high school, he begins to explore thoughts of love and romance. Tomoko, observant and supportive, notices Hiroki's slips of the tongue when he talks about his romantic interests. Wondering if Hiroki might be gay, she decides to let him discover his truth. However, Hiroki's lack of skill in keeping his "secret" hidden leads to comical and embarrassing situations that add a delightful touch to the story.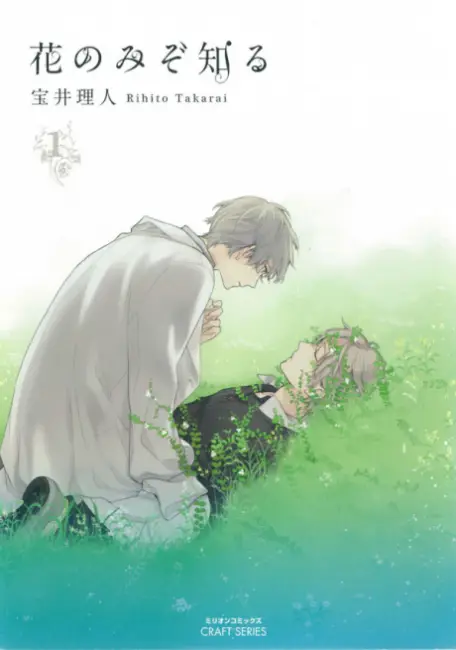 "Only The Flower Knows" (Hana nomi zo Shiru) by Rihito Takarai is a captivating BL manga that follows Youichi's life at university. Everything seems to be going well for him—good grades, friends, and a girlfriend named Minami. However, when he encounters Misaki, a reserved and distant individual, Youichi finds himself inexplicably drawn to him. Despite their differences, Youichi can't stay away from Misaki. As they start working together in the lab, their connection deepens, and the possibility of love begins to bloom like the flowers around them. Will they be able to acknowledge their true feelings and find the courage to embrace them?
Karasugaoka Don't be Shy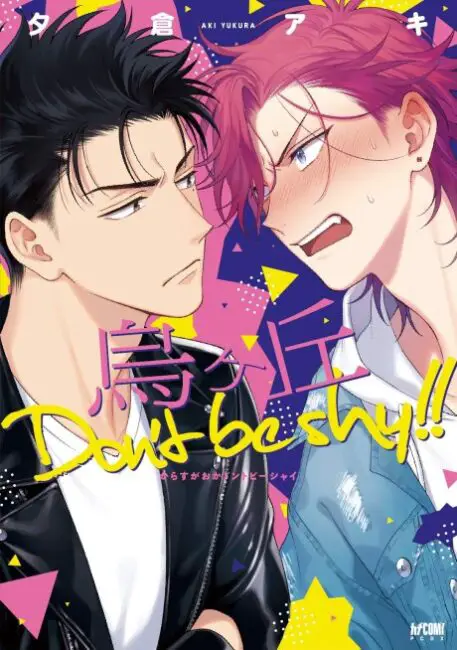 "Karasugaoka Don't be Shy" by Aki Yukura is an enticing BL manga that revolves around Izuhara Sou, the leader of the crime prevention group called "VOICE" in east Karasugaoka. Despite their constant clashes, Izuhara gradually realizes that he's fallen in love with Shinba Tetsuji, the leader of the rival group known as "Karasukai." As their feelings intertwine, they must navigate the complexities of their roles and emotions. Will Izuhara find the courage to express his love for Shinba, or will their rivalry stand in the way of their blossoming relationship?
blanc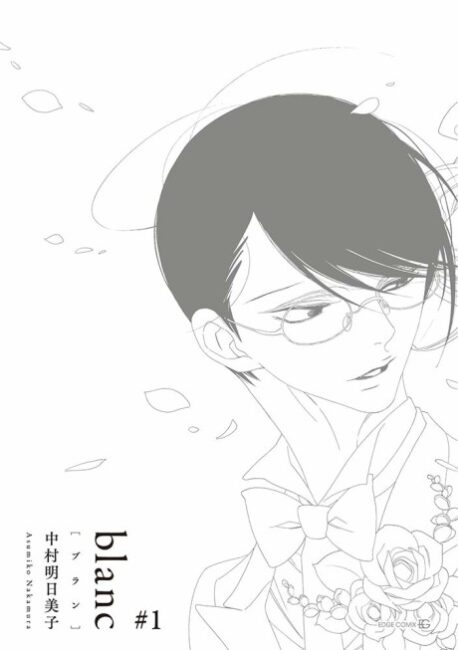 "blanc" by Asumiko Nakamura is a captivating BL manga that delves into the love story of Hikaru, a rocker, and Rihito, a studious individual, who first met and fell in love during their high school years. Now, three years after graduation, Hikaru remains in their hometown, striving to establish a successful music career, while Rihito pursues his studies in Kyoto. Despite the challenges of maintaining a long-distance relationship, the couple is determined to make it work. As they navigate the complexities of adulthood, will their youthful love prove strong enough to withstand the hardships they face?
Love Stories: Koimonogatari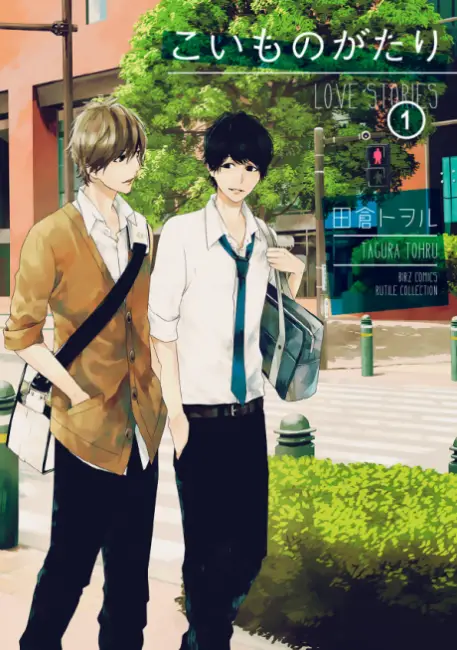 "Love Stories: Koimonogatari" by Tohru Tagura explores the heartfelt journey of Yuji, who inadvertently discovers his classmate Yamato's confession about being gay. This revelation prompts Yuji to see Yamato in a new light, challenging his preconceptions. Despite his initial efforts not to interfere, Yuji becomes increasingly drawn to Yamato's unrequited love for their mutual friend. Empathy drives Yuji to closely observe their interactions, but as he forms a genuine friendship with Yamato through a study group, his feelings deepen beyond mere understanding. Regardless of Yamato's sexuality, Yuji finds himself caring deeply for him as a person.
Koi ni mo Naranai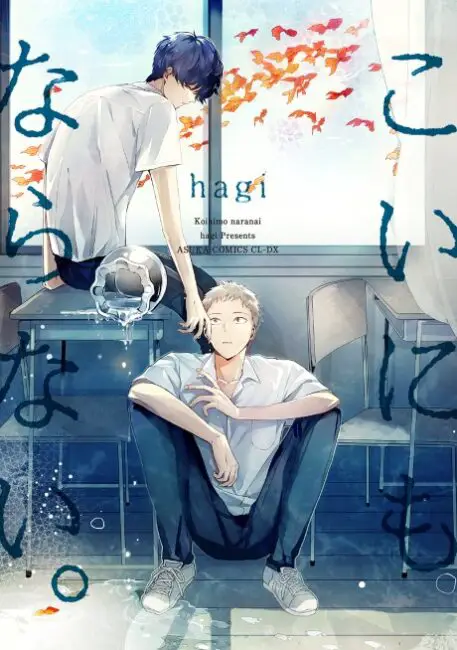 In "Koi ni mo Naranai" by hagi, Tajima becomes captivated by the beauty of Koga's tears, unaware of the sorrow that lies behind them. It all begins when Tajima's cat accidentally causes the death of Koga's beloved goldfish. Determined to make amends, Tajima sets out to apologize, only to stumble upon a secret that Koga has been keeping. As their paths intertwine, Tajima finds himself drawn further into Koga's world, where hidden emotions and unspoken desires simmer beneath the surface.
Hello, Green Days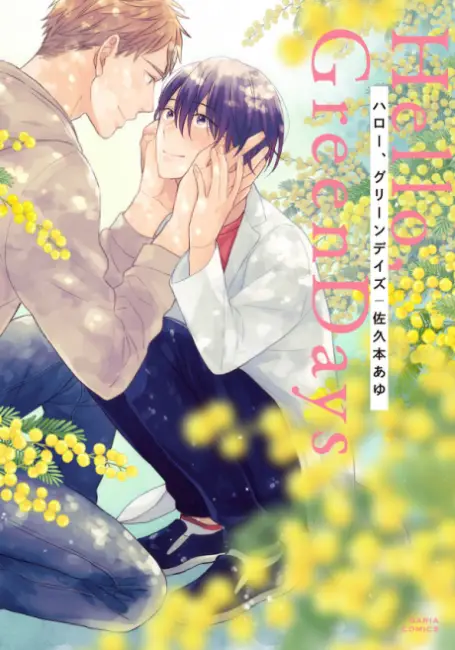 Welcome to the charming world of "Hello, Green Days" by Ayu Sakumoto! Meet Mikage, a timid graduate student in the Department of Botany, whose love life is about to take an unexpected turn. When financially challenged junior classmate Nanahoshi becomes his roommate, Mikage's life becomes filled with surprises. In a sudden twist of fate, Nanahoshi confesses his feelings to Mikage, revealing a sweet personality that contrasts with his intimidating appearance. Now, Mikage finds himself navigating the uncharted territory of being in a relationship for the very first time. Join Mikage on this heartwarming journey as he learns what it truly means to be a loving boyfriend.
Sunny Orange (Hidamari no Orange)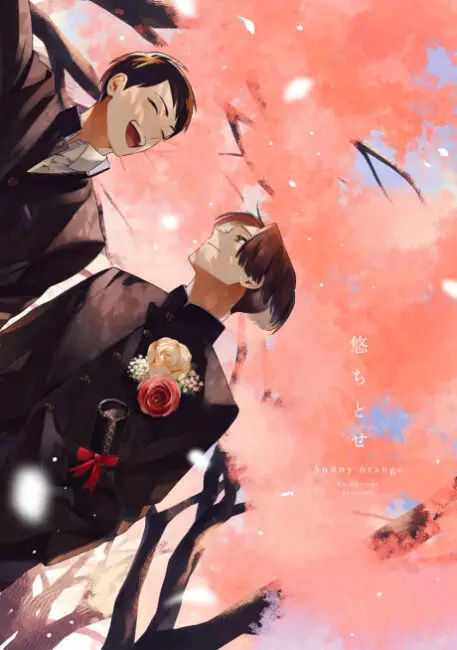 Step into the vibrant world of Sunny Orange" by Chitose Yuu! Meet Nanami, a struggling first-year high school student in need of academic assistance. In the art-prep room, he encounters Takanashi, a senior known for his exceptional academic performance. Despite his initial reservations about seniors, Nanami finds himself drawn to Takanashi's gentle and caring nature, as well as the rare glimpses of his warm smile. However, their connection comes with an expiration date, adding a sense of urgency to Nanami's desire to unravel the depths of his senior's heart. Join Nanami as he navigates the complexities of this fleeting relationship and discovers what lies beyond the deadline.
Qualia Under the Snow (Yuki no Shita no Qualia)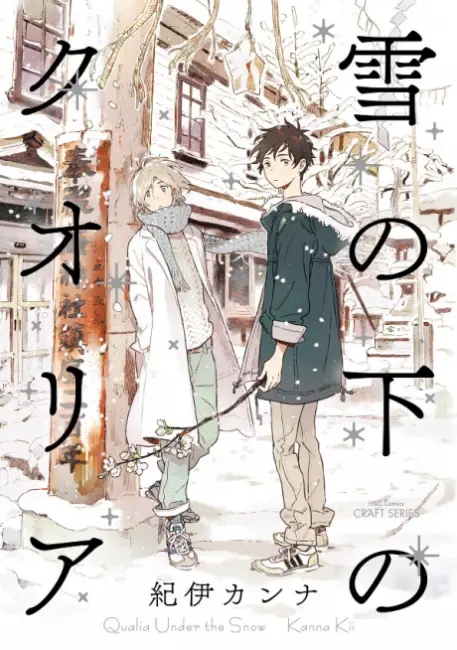 Embark on a journey of self-discovery and healing with "Qualia Under the Snow" by Kanna Kii, the talented author behind "Strangers by the Sea." Within the walls of their shared student hostel, Akio and Umi lead separate lives. Akio, introverted and guarded, prefers to keep his distance from others. In contrast, Umi embraces a carefree lifestyle, indulging in fleeting encounters. However, as their paths intertwine, they find solace in each other's company, seeking refuge from their haunting pasts. Together, they navigate the complexities of their emotions and embark on a transformative journey of healing and understanding. Delve into this poignant tale as Akio and Umi confront their demons and forge a profound connection that transcends their struggles.
Last Updated on June 6, 2023 by Yu Alexius