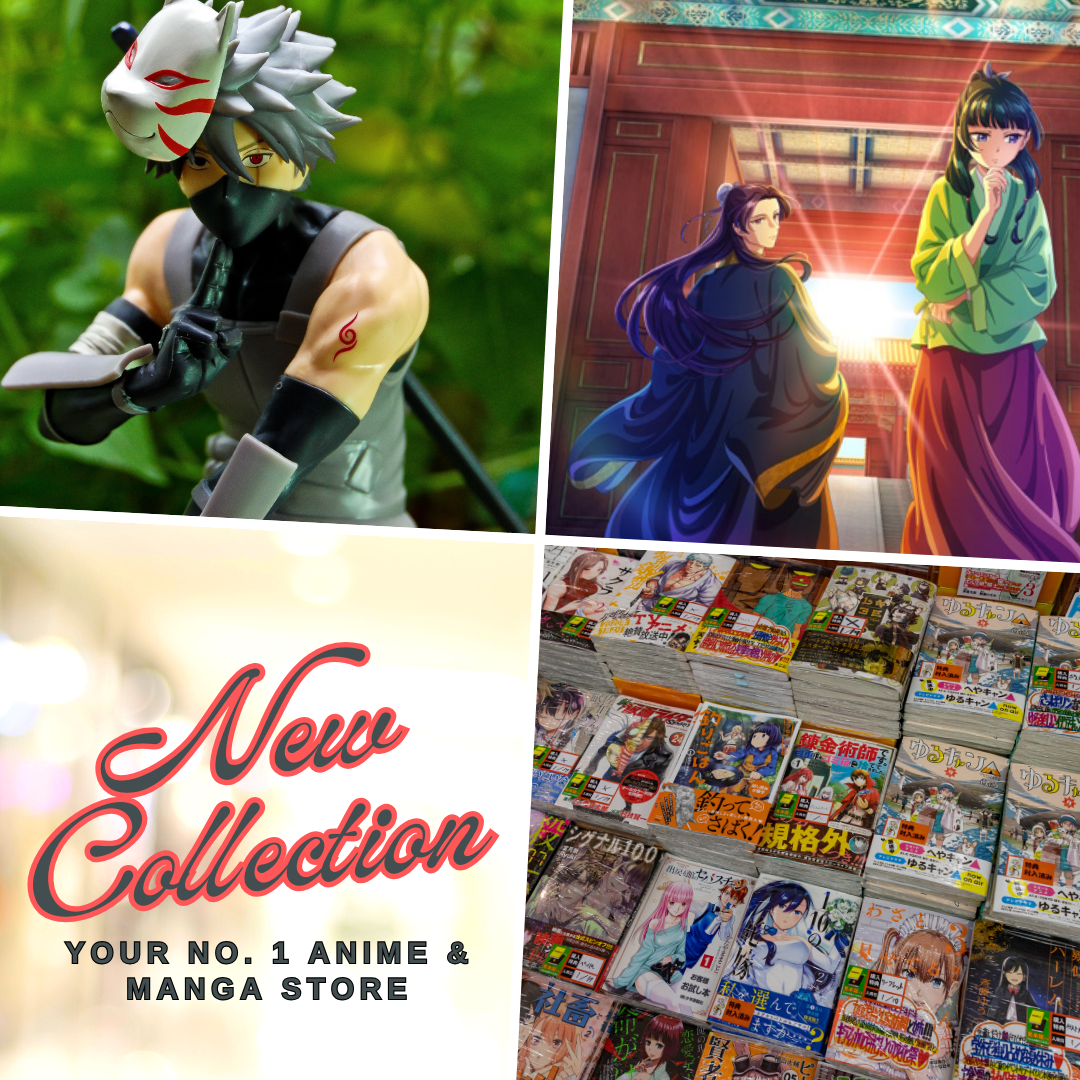 With every new year comes a fresh batch of anime films to look forward to, and 2023 is shaping up to be no different. From beloved franchises to brand-new stories, the must-watch anime movies of 2023 promise to be a diverse and captivating collection that will have fans of all ages eagerly lining up at theaters.
Whether you're in the mood for heartwarming tales of friendship and self-discovery or epic adventures and mysteries that will keep you on the edge of your seat, there's sure to be an anime movie that will pique your interest. So get ready to immerse yourself in new worlds, meet fascinating characters, and experience unforgettable moments of triumph and loss.
In this blog post, we've compiled a list of the top 10 must-watch anime movies of 2023 that we believe will be the talk of the town among anime fans. With stories that are both entertaining and thought-provoking, we guarantee that these movies will leave you wanting more. So grab some popcorn, get comfortable, and join us as we count down the most highly anticipated anime movies of the year!
Our Top Recommended Anime Movies of 2023
Sasaki and Miyano: Graduation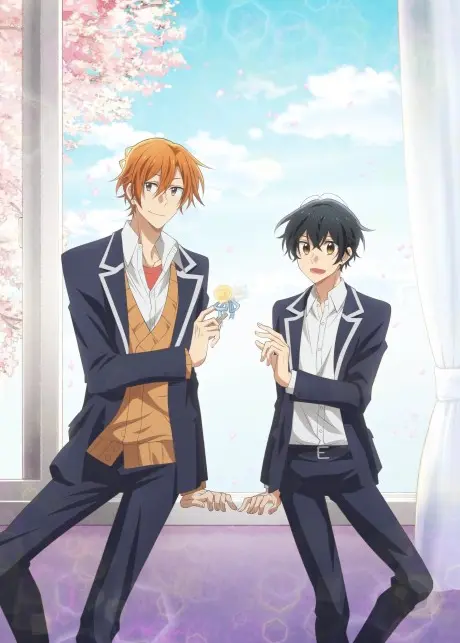 Sasaki and Miyano: Graduation, set to release on February 17, 2023, is the highly anticipated theatrical follow-up to the popular anime series, Sasaki to Miyano. Produced by Studio DEEN, the film adapts the "Graduation Arc" of the manga, continuing the story of the two main characters.
In this story, Miyano's world of Boys' Love manga becomes a reality when he meets Sasaki by chance. As their relationship deepens, Sasaki becomes more and more interested in spending time with Miyano. Fans of the manga and anime series are excited to see this new chapter in their story come to life on the big screen.
Related Post: Top 10 Anime Similar to Sasaki and Miyano's BL Love Story
Hirano and Kagiura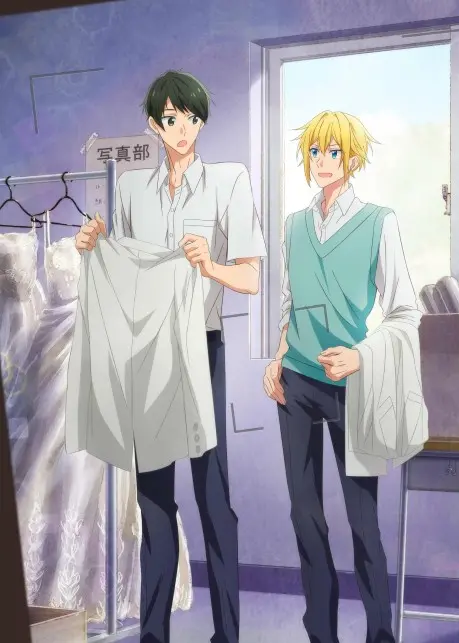 Get ready to be charmed by the heartwarming tale of Hirano and Kagiura, a short accompanying the Sasaki to Miyano: Sotsugyou-hen movie. Adapted by Studio DEEN, this anime follows the story of Hirano, a high school student who has recently become roommates with Kagiura, a hard-working first-year student on the basketball team.
While Hirano is fond of his earnest roommate, little does he know that Kagiura is secretly in love with him. This endearing story will explore the ups and downs of their daily lives as roommates and the challenges of navigating complicated feelings. Be sure to catch Hirano and Kagiura when it releases on February 17, 2023.
Gold Kingdom and Water Kingdom
Gold Kingdom and Water Kingdom, an upcoming film from Madhouse, promises a fresh take on the classic fairytale trope of arranged marriages in anime. The two kingdoms, whose history is fraught with epic battles, decide to offer a bride from the Gold Kingdom to the most clever man from the Water Kingdom, in hopes of bringing stability and peace to the lands.
However, neither ruler is entirely honest in their attempts, resulting in the homely Princess Sara and lanky scholar Naranbayar being chosen as bride and groom respectively, along with an unexpected addition of a dog and a cat. As they navigate the palace schemes of their respective homelands, their paths converge in a heartwarming story of love and unity. Don't miss the release of Gold Kingdom and Water Kingdom on January 27, 2023.
PSYCHO-PASS: PROVIDENCE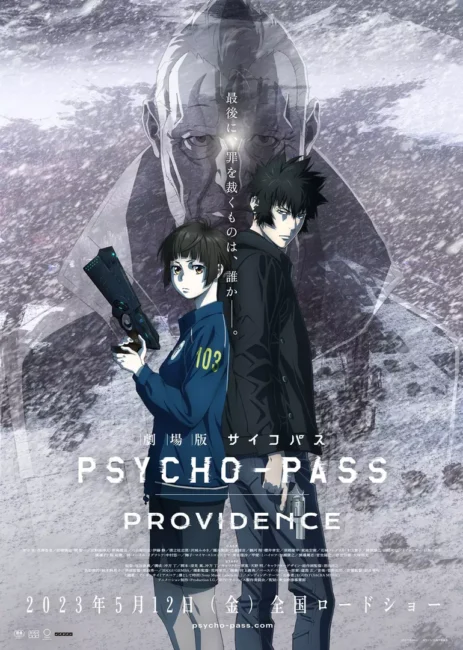 In the world of Psycho-Pass, the Sibyl System has been instrumental in maintaining peace and order. But with the arrival of PSYCHO-PASS PROVIDENCE, a new threat emerges that threatens to disrupt the balance of society. As Akane Tsunemori returns to action, she must navigate a dangerous new world where technology and the human mind collide.
With stunning visuals and a gripping storyline, this latest installment in the Psycho-Pass franchise promises to deliver all the action, suspense, and intrigue that fans have come to expect. Get ready to explore a world where nothing is as it seems in PSYCHO-PASS PROVIDENCE this May of 2023.
Detective Conan: Black Iron Submarine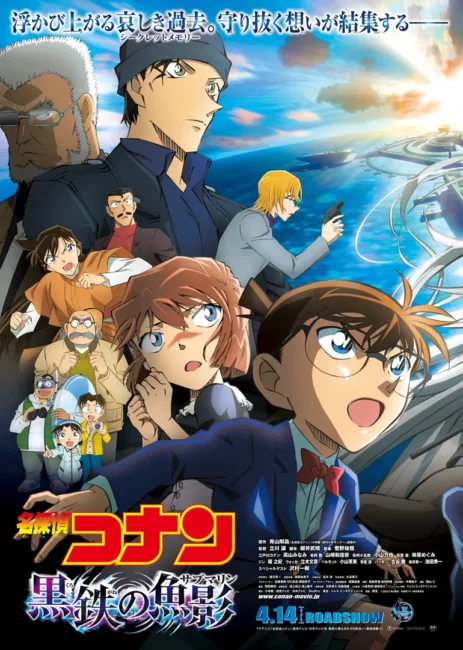 Detective Conan: Black Iron Submarine is the latest movie adaptation of the popular Detective Conan anime series. In this thrilling installment, engineers from all over the world gather for a large-scale operation called "Pacific Buoy," which aims to connect security cameras belonging to police forces around the world.
Conan, the brilliant young detective, and his friends are invited by Sonoko to visit Hachijō-jima. However, their visit is interrupted by a phone call informing them that a Europol employee has been murdered. As Conan investigates the case, he unravels a complex web of conspiracies and deceit that threatens to plunge the world into chaos. With its suspenseful plot and engaging characters, Detective Conan: Black Iron Submarine is a must-watch for fans of the series and newcomers alike.
Black Clover: Sword of the Wizard King
Black Clover: Sword of the Wizard King is a highly anticipated anime movie set to be released on June 16, 2023, produced by Studio Pierrot. The movie follows Asta, a young boy who dreams of becoming the Wizard King despite his lack of magical abilities. Alongside his friends in the Black Bulls, Asta must confront four banished Wizard Kings who have returned to the Clover Kingdom intending to crush it.
The movie promises to be an action-packed adventure filled with magic, battles, and the trials of friendship. Check out the trailer for a sneak peek of what's in store!
Rascal Does Not Dream of a Sister Venturing Out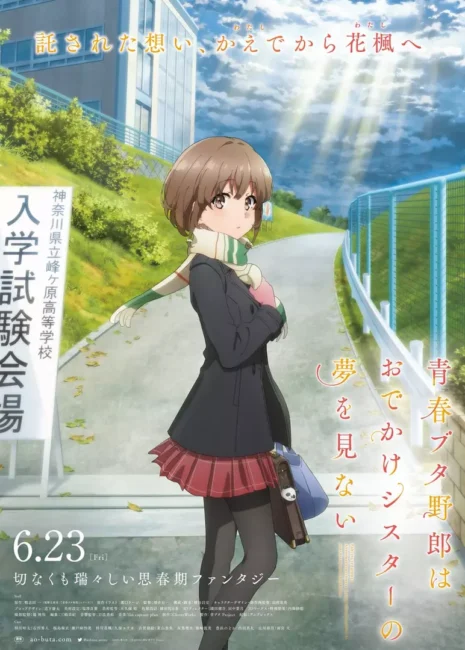 Rascal Does Not Dream of a Sister Venturing Out is an upcoming anime film produced by CloverWorks, set to be released on June 23, 2023.
The story follows Sakuta and his sister Kaede, as they navigate the challenges of high school and Kaede's struggle to overcome her social anxiety and leave the house. As Kaede sets her sights on attending Sakuta's high school, he must decide if this is what's best for her, or if he should support her differently. With graduation approaching and their time together running out, Sakuta and Mai, his girlfriend, try to make the most of the time they have left.
SAND LAND
SAND LAND is a manga series by Akira Toriyama, the same author as the popular Dragon Ball series. An anime adaptation of the series is set to be released on August 18, 2023, and produced by SUNRISE, Kamikaze Douga, and ANIMA.
The story takes place in a desert world where both demons and humans suffer from an extreme water shortage. Beelzebub, the prince of demons, and Rao, a small-town sheriff, form a tag team and set off on an adventure in search of the Phantom Lake somewhere in the desert.
Your Colors
Your Colors is an upcoming anime from the studio Science SARU. The story revolves around Totsuko, a high-school student with a unique ability to see the hearts of people as colors. She attends a Christian Academy in Nagasaki and is careful to not darken her friend's and family's colors by stretching the truth and reading the room.
One day, Totsuko meets a beautiful girl who radiates very striking colors and a boy who loves music in a used bookstore in the corner of town. The three of them form a band to make the music of their adolescence.
The anime explores themes of friendship, music, and the ability to see the world uniquely. The release date of the anime is yet to be announced, but a trailer has been released for fans to watch.
Komada – A Whisky Family
Komada – A Whisky Family is an upcoming anime film by studio P.A. Works set to be released in November 2023. The story follows Kotaro, who visits the Komada Distillery to work on a project about Japanese craft whisky. The distillery, led by young female president Rui, is working hard to reproduce its signature whisky, Koma, which they had to stop making years ago.
However, they face several challenges in their pursuit, including financial backing and missing clues to reviving the once-lost whisky. This anime film is sure to appeal to fans of slice-of-life dramas and those interested in the world of whisky-making.
Fans can expect a diverse range of anime genres from romance, action, and adventure, to slice-of-life. Production companies such as P.A. Works, Science SARU, and CloverWorks are bringing new stories to life, while TMS Entertainment, SUNRISE, Kamikaze Douga, ANIMA, and Studio Pierrot continue to bring beloved franchises to the screen.
Furthermore, fans of Akira Toriyama's works can look forward to Sand Land, a new anime from the creator of the Dragon Ball series. Overall, 2023 is shaping up to be an exciting year for anime fans, and these upcoming releases are sure to leave fans wanting more.
Last Updated on May 4, 2023 by Yu Alexius