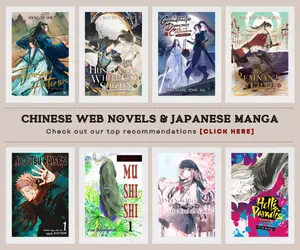 Arranged marriages may seem like a thing of the past, but they still happen today, though rarely. In anime, however, arranged marriages are a cliché that never fails to deliver a hilarious and romantic story.
This type of setup usually leads to interesting developments, providing viewers with a healthy dose of drama and romance. Some arranged marriage anime focus more on humor and relatable antics, resulting in total entertainment.
Here are some reasons why arranged marriage anime is so popular:
The forbidden fruit effect: Arranged marriages often involve two people who don't know each other very well, if at all. This creates a sense of mystery and excitement, as the characters get to know each other and discover their hidden charms.
The enemies-to-lovers trope: Many arranged marriage anime starts out with the characters disliking or even hating each other. But as they spend more time together, they begin to develop feelings for each other. This trope is always popular with viewers, as it's satisfying to see two people who started out on the wrong foot eventually fall in love.
The clash of cultures: Arranged marriages often involve two people from different backgrounds or cultures. This can lead to some hilarious and heartwarming moments as the characters learn to adapt to each other's ways of life.
If you're looking for a fun and heartwarming anime to watch, I highly recommend checking out some arranged marriage anime. You won't be disappointed!
Anime with Arranged Marriage Plot
The World is Still Beautiful
She's a princess of a small secluded nation, and he is the Emperor is a growing and insatiable empire. The World is Still Beautiful follows the story of Princess Nike and her escape to a faraway land where she was chosen to marry a young emperor, who is quite known to be cruel and indifferent. However, as time goes by and they both get to know each other, a budding relationship grows and they both find solace in the presence of one another.
Nike, the fourth princess of the Rain Dukedom and one who holds the power to call forth the rain, travels to the Sun Kingdom to marry Sun King Livius for her country, despite her own reluctance. She soon discovers that the King, who conquered the world in only three years after his ascendance to the throne, is still a child!! Furthermore, for trivial reasons, he has demanded that Nike call forth the rain…!?
Psychic Princess
Tong Ling Fei | Psychic Princess is a donghua that blends action, romance, and comedy into a heartwarming story about a young woman who finds love and happiness in the most unexpected place. The story follows the daughter of the Prime Minister, who is cast out by her family due to her special ability to see spirits. However, her father sends her to marry the tyrant prince of the empire, making her a political hostage. Despite his reputation, the prince is not a real tyrant. He is simply stubborn and distrustful, especially of his new bride. This leads to some trust issues and a rather obnoxious love-and-hate relationship between the two newlyweds. However, as they get to know each other better, the prince and princess begin to fall in love. They learn to trust each other and rely on each other's strengths. Together, they face many challenges, but they always have each other's backs. Psychic Princess is a fun and heartwarming donghua that is sure to please fans of all genres. It is a story about love, trust, and finding your place in the world.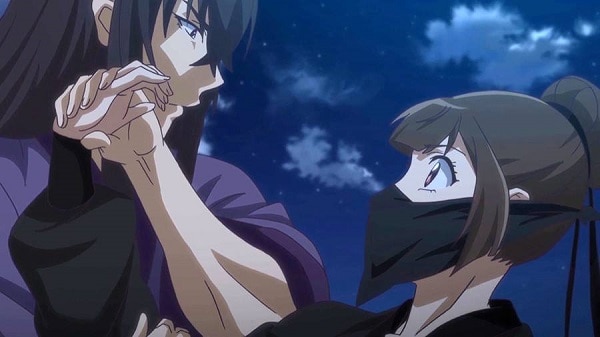 Qian Yunxi, the oldest daughter of the prime minister was born with a special ability. Because of this, she was deemed 'abnormal' and was raised at Mt. Lin Yun. Upon turning 16, she took her younger sister's place to marry into the royal family of Ye. Rumors say Ye Youming is strange, cold, and cruel. Just how will Qian Yunxi's fate play out?
Recommended: 10 Anime like Tong Ling Fei
Memory of Chang-an
Shi Yi Chang'an: Mingyue Ji Shi You | Just like Psychic Princess, The Memory of Chang-an is quite similar to the premise of a political marriage to keep the peace between two kingdoms amidst so many controversies and an act of rebellion that might actually take place. In the middle of all these political struggles is Mingyue, the new wife of the 9th prince of the empire. She's a carefree lady and he is a tsundere prince, what would become of their married life when they are caught in all of these politics and conspiracy?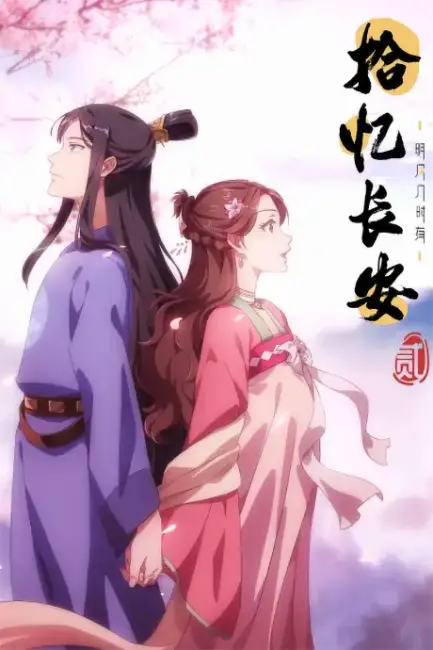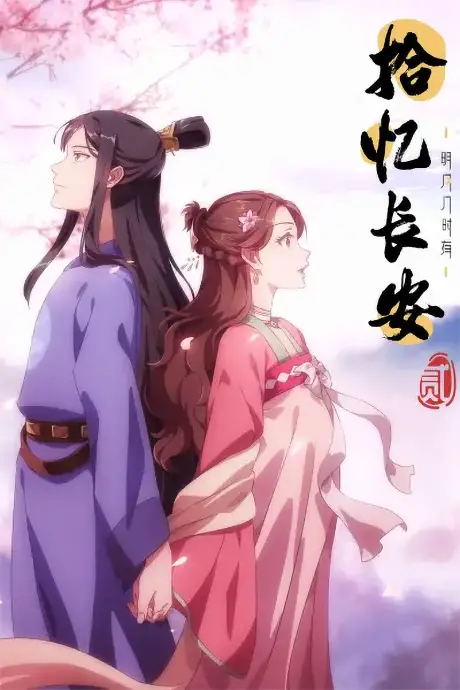 Princess Mingyue and Li Qiang, the emperor's ninth prince, are forced to marry in order to keep the peace in their kingdoms. As the princess finally seems to be getting used to her new life in Chang'an (an ancient Chinese capital), there are plots hovering against her and the royal family.
Anilist
Love and Lies
Koi to Uso | Here's a rather unique take on the drama and romance genre where each individual in Japan had been assigned their own partner. However, it'll be a game against fate, how one will dictate how he/she feels, will they succumb to the system, or will they find a way to follow their own heart?
In order to increase birth rates, Japan implements a system where the government assigns you a marriage partner once you turn sixteen. Yukari Nejima, a below average teen, confesses to his childhood crush Misaki Takasaki on the eve of his sixteenth birthday… only to find out that he has been assigned to Ririna Sanada instead.
Engaged to the Unidentified
Mikakunin de Shinkoukei | This romance and comedy anime offers a hilarious ride in a slice-of-life setting. Imagine getting an unusual gift on your 16th birthday, and it's not like any other gift that a girl often receives. That gift is an arranged marriage that her grandfather had set for her.
Not every girl gets what she wants on her 16th birthday, but Kobeni's gift is something she never saw coming: an arranged marriage! Thanks to her late grandfather, Kobeni's been engaged to a total stranger since childhood, and even though she's supposedly met him she doesn't remember a single thing about him. Even weirder is that both her Mom and creepily over-doting sister, Benio, seem completely unsurprised when the groom-to-be, Hakuya, and his younger sister, Mashiro, show up on the family's doorstep to move in with them! But it's not until they start attending Kobeni's school that things take an even stranger turn after she starts to pick up some very… unusual vibes from her potential future family. From Mashiro's obsession with aliens and UMAs (Unidentified Mysterious Animals) to Hakuya's disconcerting lack of emotion, there's something very off about them that Kobeni can't quite put her finger on. What has her grandfather gotten her into, and how does this relate to the strange gap in Kobeni's memory?

Sentai Filmworks
How to Steal 55 Kisses
Guomin Laogong Dai Huijia | He and she are married but it's not their choice. And just like the usual cliche that we often have from a Chinese or Korean drama, the couple had set rules for their married life and this premise looks exciting and hilarious, isn't it? For all the fans of the drama and romance genre, How to Steal 55 Kisses is like a story brought forth to life from your favorite pocket novel.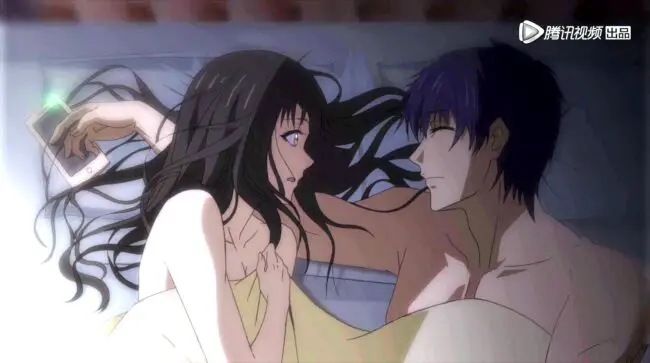 Lu Jin Nian and Qiao An Hao are a newly married couple—unfortunately, neither of them are willing participants. Now husband and wife, Qiao An Hao establishes a few ground rules: no one can know that they are married, their cohabitation is top-secret information, and under no circumstances is Lu Jin Nian permitted to touch her. As a result, their marriage remains strictly superficial. Behind their broken union, however, there is a long and complicated history. A chance encounter while seeking shelter from the rain led to the lives of Lu Jin Nian and Qiao An Hao getting intertwined. But as fate would have it, the date also marked the moment Qiao An Hao's sister fell madly in love with the stoic and mysterious Lu Jin Nian. With emotional stakes flying high, the years leading up to this marriage have been long and complicated—but never boring. And even now, despite their long-standing friendship, the newlyweds are no closer to understanding each other.
Written by MAL Rewrite
My Bride is a Mermaid
Seto no Hanayome | When fiction and the average daily life converged, a hilarious story of love and comedy came to life in this anime called My Bride is a Mermaid. What would you do if you almost get drowned in the sea but a mermaid has saved your life? But because of their peculiar traditions and rules, you have to marry her, or else, both of you must die. This is the plot that this anime promises to deliver and it spares no time in giving the viewers a fantastic ride filled with laughter and butterflies.
Michishio Nagasumi's life couldn't be any more normal. In an odd twist of events, during his summer vacation he ends up almost drowning in the sea. Luckily, the cute mermaid Seto San appears to save him. However, San is from a yakuza mermaid family and according to their law, if a human is to catch sight of a mermaid, either he or the mermaid must die. The only other way is for Nagasumi to be taken in as a family member, marrying San. In attempts to save both of their lives, Nagasumi asks for San's hand in marriage. Nagasumi's summer vacation reaped more then what he would expect, as he must now protect San from others finding her secret out.
My Happy Marriage
This summer 2023 romance and drama anime is a new addition to our list of shows featuring arranged marriage. It tells the story of Miyo, an abandoned daughter of the Saimori family who is forced into an arranged marriage with Kiyoka, the infamous bad-tempered head of the Kudo family. Despite their expectations, Miyo and Kiyoka find themselves falling in love and supporting each other through their respective challenges.
A Couple of Cuckoos
This is a romantic comedy anime series based on the manga of the same name by Miki Yoshikawa. The anime premiered in April 2022 and ran for 24 episodes.
A Couple of Cuckoos is a heartwarming and comedic story about two teenagers who are forced to navigate the challenges of love and arranged marriage. The anime is full of lovable characters, hilarious situations, and heartwarming moments.
Taisho Otome Fairy Tale
Taisho Otome Fairy Tale is a romance and historical anime series based on the manga of the same name by Sana Kirioka. The anime premiered in October 2021 and ran for 12 episodes.
It is a heartwarming and romantic story about two people who find love and happiness in the most unexpected place. The anime is beautifully animated, with a lush and atmospheric setting. The characters are also well-developed and likable, and their relationship is believable and heartwarming.
These are only a few of the popular anime with arranged marriage cliches. Are there some more titles that you would like to be included in this list? Share your thoughts with us by leaving your comment below and we will check it out.
Last Updated on September 21, 2023 by Yu Alexius