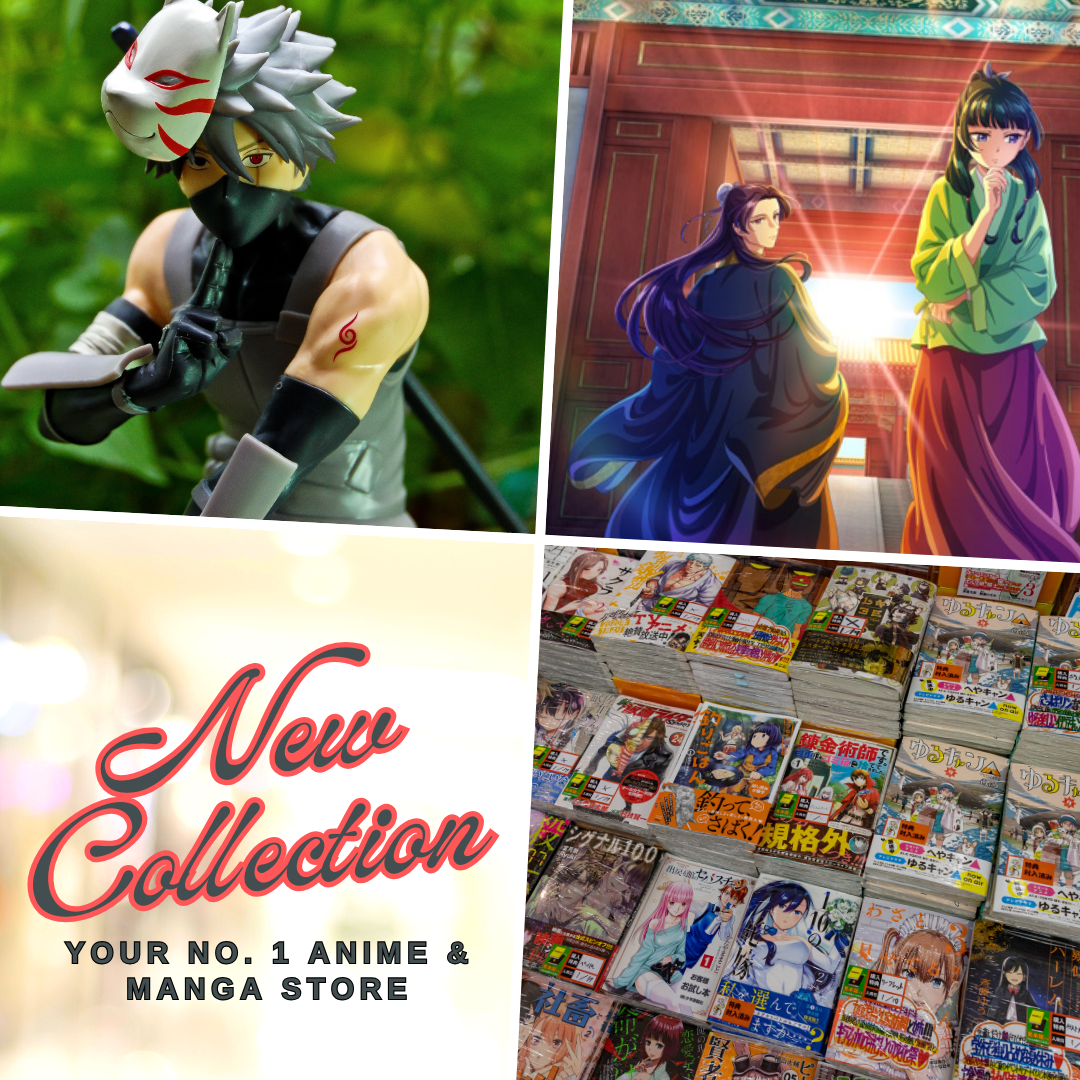 If you're a fan of heartwarming school-life comedies with endearing characters and engaging narratives such as the adorable Skip and Loafer, then you're in for a treat. We'll be exploring this beloved anime series that has captured the hearts of viewers with its delightful blend of comedy, romance, and relatable moments; and all the other anime that shares similar antics with it.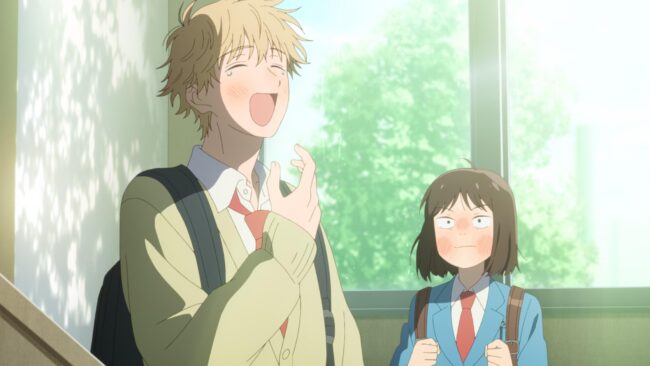 Skip and Loafer, animated by P.A. Works and aired as part of the Spring 2023 Anime Lineup, is a delightful series that follows the story of Iwakura Mitsumi, who moved to Tokyo alone to attend a top-tier high school. However, her social understanding sometimes leaves her at odds with her classmates and her new big-city life.
As the story unfolds, Mitsumi's easygoing nature and the unique personalities of her classmates gradually bring them together, forming unexpected friendships and creating a heartwarming school-life comedy. With its endearing characters, relatable themes of friendship and personal growth, and a touch of romance, Skip and Loafer have captured the hearts of anime fans.
Now, let's embark on a journey to discover other anime shows that share similar qualities and evoke the same feelings of joy and laughter as Skip and Loafer. Get ready to explore our curated list of 10 recommended anime that will surely satisfy your craving for more delightful school-life adventures.
Kimi ni Todoke: From Me to You
Kimi ni Todoke: From Me to You is a heartwarming anime that fans of Skip and Loafer will thoroughly enjoy. The story follows Kuronuma Sawako, a misunderstood girl who longs for genuine connections. When she encounters Kazehaya Shouta, the popular guy in her class, a beautiful tale of friendship, personal growth, and budding romance unfolds.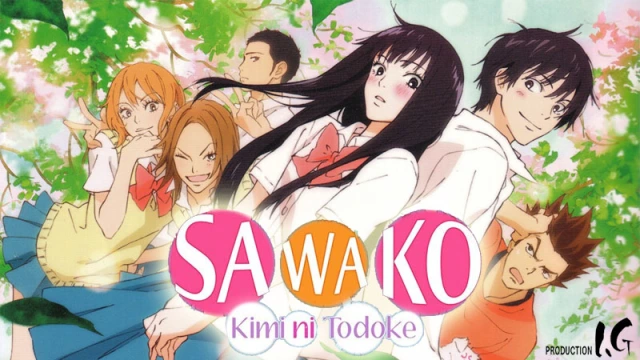 Through heartfelt storytelling and well-developed characters, Kimi ni Todoke explores themes of acceptance and the power of genuine connections to heal the scars of isolation. If you loved the endearing charm of Skip and Loafer, be sure to add Kimi ni Todoke to your watchlist for a delightful experience. Personally, this is one of my all-time favorite romance anime.
Sasaki and Miyano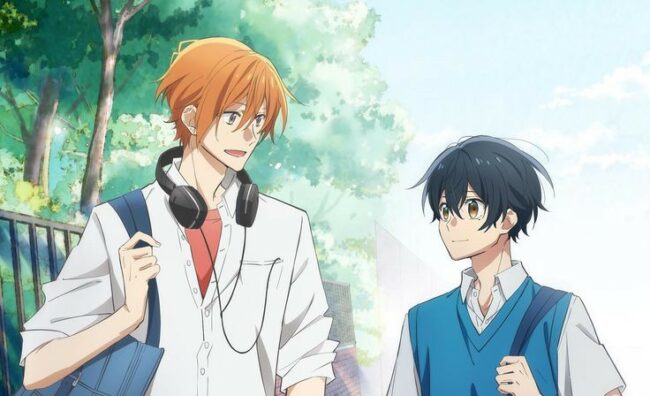 The series revolves around Miyano, a boy who immerses himself in Boys' Love manga and is self-conscious about his appearance. His life takes an unexpected turn when he crosses paths with Sasaki, a high school senior, during a fight. What starts as admiration soon blossoms into a heartfelt connection as Sasaki becomes determined to deepen their relationship.
With its endearing storyline and relatable characters, Sasaki and Miyano explore themes of self-acceptance, friendship, and the complexities of young love. The anime captures the nuances of emotions and portrays the growing bond between Miyano and Sasaki in a heartwarming and authentic way. For BL fans, this is one of my tops recommended shows of all time that you guys should watch.
Tamako Love Story
The story of this anime movie follows Tamako Kitashirakawa, an energetic and somewhat clueless high school student who is focused on preparing for the Usagiyama Marching Festival. As her friends make plans for their futures, Tamako finds herself content with continuing to work at her family's restaurant. Little does she know, her admirer Mochizou Ooji is secretly in love with her and must gather the courage to confess his feelings before it's too late.
Directed by Naoko Yamada and produced by Kyoto Animation, Tamako Love Story beautifully captures the bittersweet moments of youth and unrequited love. The anime explores themes of friendship, self-discovery, and the importance of seizing opportunities for romance. With its stunning visuals, captivating storytelling, and endearing characters, Tamako Love Story is a must-watch for fans of Skip and Loafer who appreciate heartfelt narratives and the complexities of young love.
As the Moon, So Beautiful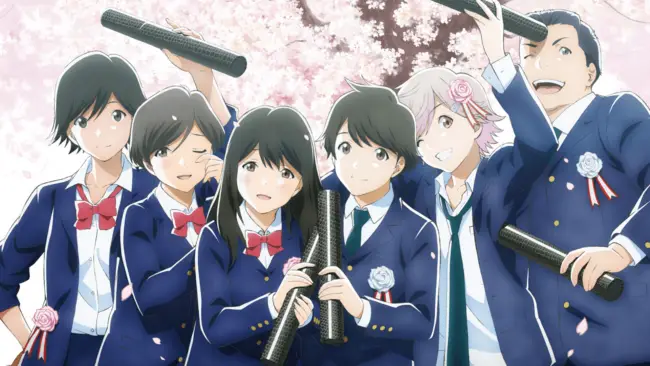 Tsuki ga Kirei is a heartfelt anime that resonates with fans of Skip and Loafer. It follows the journey of Akane and Kotarou, two middle school students navigating the complexities of youth and experiencing the transformative power of young love.
Directed by Seiji Kishi and animated by Feel., this series authentically captures the bittersweet moments and personal growth that define teenage relationships. If you enjoyed the sincere storytelling in Skip and Loafer, Tsuki ga Kirei is a must-watch, offering a nostalgic and relatable exploration of young love and self-discovery.
O Maidens in Your Savage Season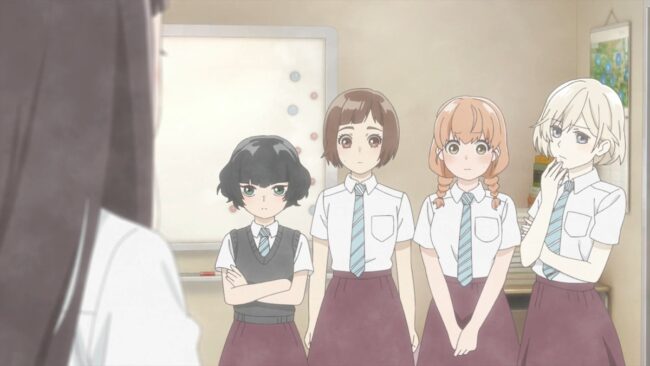 O Maidens in Your Savage Season is a captivating anime that explores the coming-of-age journey of a group of high school girls. Adapted from the manga by Mari Okada and directed by Takurou Tsukada, this series delves into the complexities of youth and sexuality with honesty and sensitivity. If you enjoyed the thought-provoking themes and character-driven storytelling in Skip and Loafer, O Maidens in Your Savage Season offers a compelling exploration of adolescence, self-discovery, and the awkward yet relatable experiences that shape our path toward adulthood.
Horimiya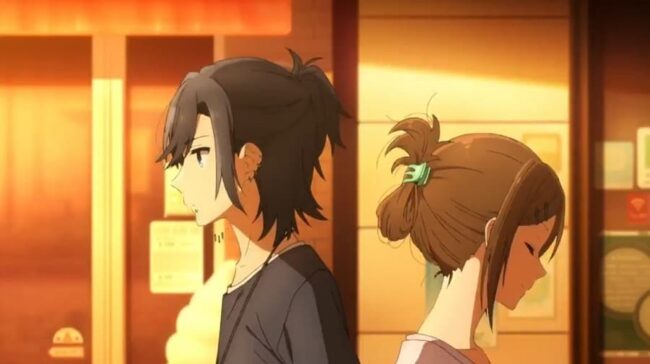 Horimiya is a delightful anime that captures the essence of unexpected connections and the beauty of embracing one's true self. Based on the manga Hori-san to Miyamura-kun by HERO and directed by Masashi Ishihama, this series introduces us to Hori and Miyamura, two seemingly different individuals leading secret lives.
Akebi's Sailor Uniform
Akebi's Sailor Uniform is a charming anime that captures the excitement and anticipation of starting a new chapter in life. Authored by Hiro and directed by Miyuki Kuroki, this series follows the journey of Komichi Akebi, a first-year junior high student, as she sets her sights on the coveted sailor uniform of Robai Private Academy.
Join Komichi as she immerses herself in a world of school lunches, classes, and club activities, all while cherishing the dream of making new friends. With her beloved sailor uniform serving as a symbol of newfound independence and endless possibilities, Komichi's journey is filled with warmth, optimism, and the sweet moments that make adolescence so memorable. Akebi's Sailor Uniform is a heartwarming anime that reminds us of the excitement and wonder that come with stepping into a new school environment, making it a must-watch for fans of Skip and Loafer seeking a relatable and uplifting slice-of-life experience.
Opera Girl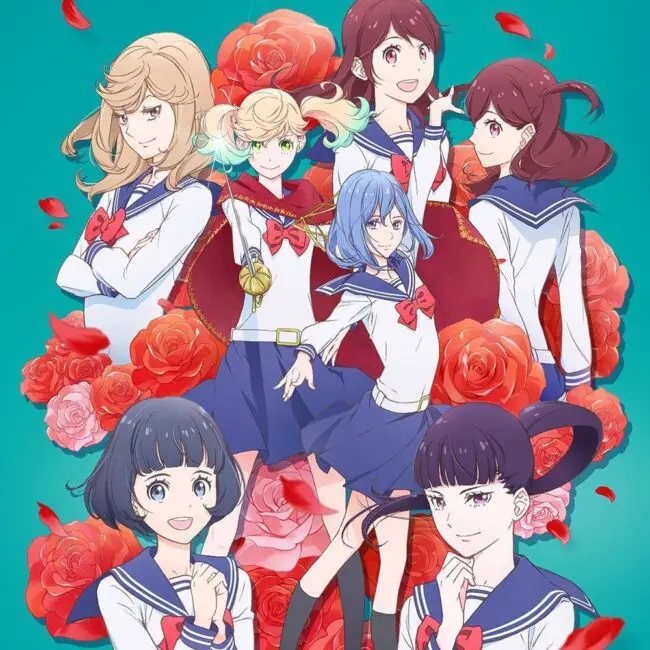 Opera Girl is a captivating anime that takes center stage at the prestigious Kouka School of Musical and Theatrical Arts. Authored by Kumiko Saiki and directed by Kazuhiro Yoneda, this series introduces us to Sarasa Watanabe, a determined and aspiring performer who dreams of taking on the male lead role of Oscar.
Join Sarasa as she embarks on an extraordinary journey, forming an unlikely bond with her roommate, a former idol with her own aspirations of joining the all-female Kouka Acting Troupe. Together, they navigate the challenges and obstacles of the theatrical world, striving to prove themselves and secure the role of a lifetime. Opera Girl combines the thrill of musical performances, the complexities of interpersonal relationships, and the resilience required to pursue one's dreams.
Arakawa Under the Bridge
Arakawa Under the Bridge is a quirky and offbeat anime that shares similarities with Skip to Loafer. In this series, Ko Ichinomiya finds himself indebted to the eccentric Nino after an unusual incident. He enters a community of unique characters living under the Arakawa River.
With its comedic and unconventional nature, Arakawa Under the Bridge offers a delightful blend of humor and eccentricity. Follow Ko as he navigates this peculiar world, forms unexpected friendships, and discovers the true meaning of connection. Get ready for a whimsical and entertaining experience beneath the bridge.
Princess Jellyfish
Princess Jellyfish is a delightful anime that will resonate with fans of Skip to Loafer. The series revolves around Tsukimi, a shy and jellyfish-obsessed young woman living with a group of eccentric roommates. Their peaceful existence is disrupted when Tsukimi brings home a stunning beauty queen who happens to be a cross-dressing man. As their worlds collide, Tsukimi's life takes an unexpected turn, challenging her comfort zone and forcing her to confront her fears.
Filled with humor, heart, and a touch of romance, Princess Jellyfish explores themes of self-discovery, acceptance, and personal growth. Join Tsukimi and her unconventional friends on their journey as they navigate the complexities of friendship, love, and the pursuit of dreams. With its charming characters and engaging story, Princess Jellyfish is a must-watch for those seeking a unique and heartwarming anime experience.
Last Updated on May 12, 2023 by Yu Alexius