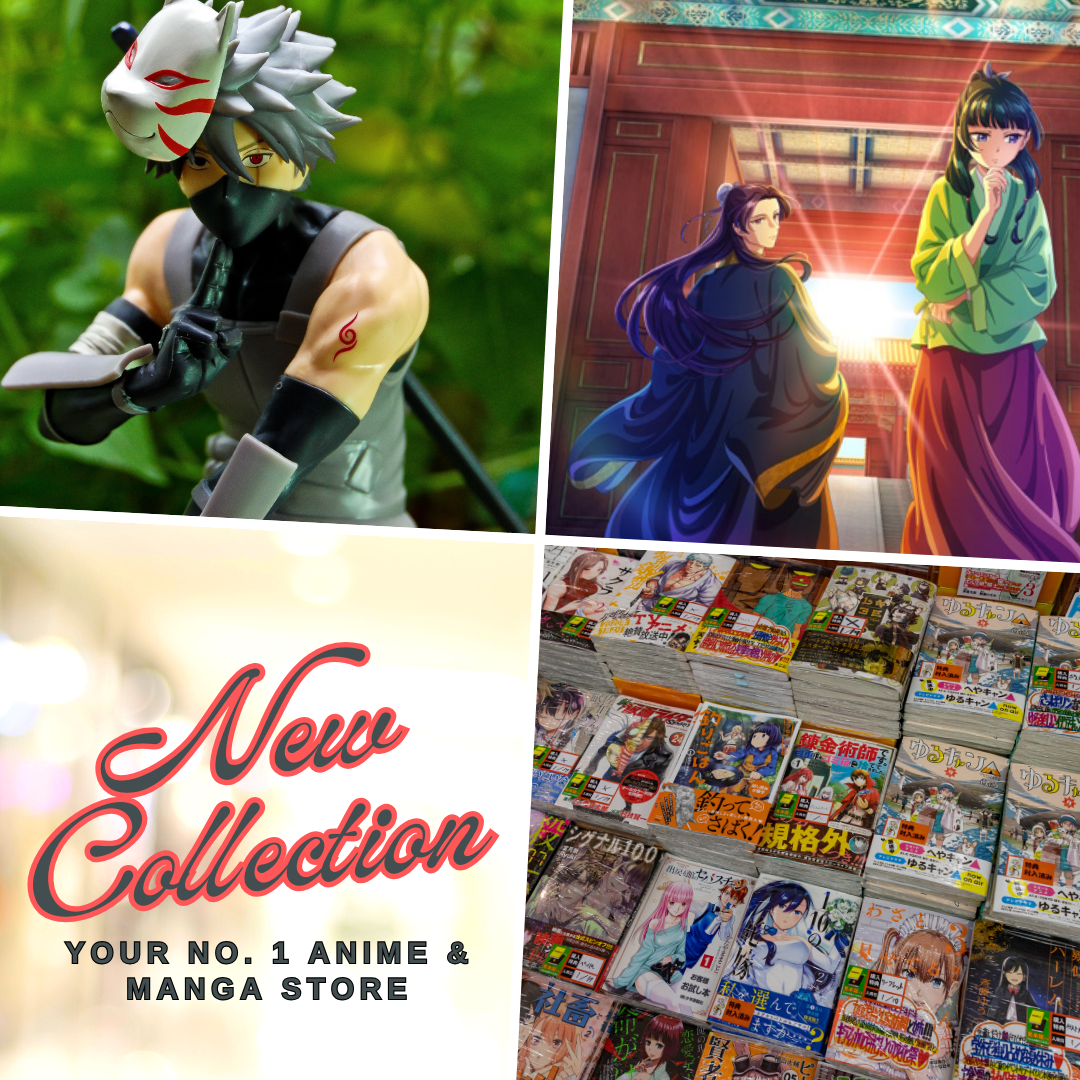 Hell's Paradise: Jigokuraku is a manga series that has garnered a lot of attention since its debut in 2018. The story follows Gabimaru, an infamous ninja who is sentenced to death for his crimes. However, he is given a second chance when he is recruited by the government to go on a dangerous mission to a mysterious island called Kotaku, also known as Shinsenkyō, to find the elixir of life.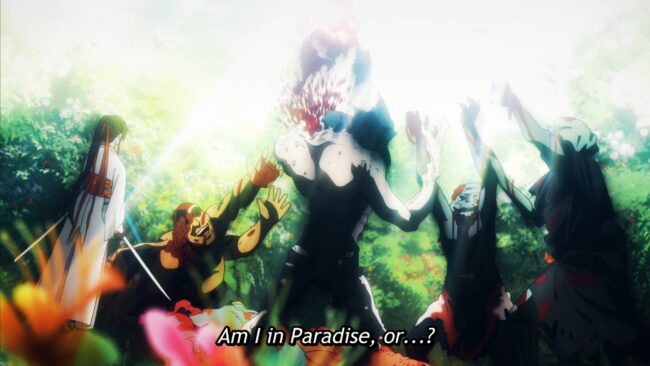 The manga, written and illustrated by Yuji Kaku, has gained a dedicated fan base due to its unique story, interesting characters, and stunning artwork. In 2020, an anime adaptation was announced, much to the excitement of fans. The anime is produced by MAPPA, and premiered on April 1, 2023.
With the anime adaptation on the horizon, fans new and old alike are sure to have questions about the series. What is Jigokuraku? Who are the characters and what are their motivations? What is the elixir of life and why is it so important?
In this post, we aim to answer these burning questions and provide an overview of Hell's Paradise: Jigokuraku for those who may be unfamiliar with the manga or are looking for a refresher before the anime premiere. So, whether you're a long-time fan or a newcomer, keep reading to learn more about this thrilling and mysterious series.
Did Hell's Paradise: Jigokuraku manga complete its run?
Yes, the manga written and illustrated by Yuji Kaku started its weekly serialization on Shōnen Jump+ in January 2018 and ended with the 127th chapter on January 2021.
Will Jigokuraku get an anime?
After much anticipation, fans of the popular manga series by Yuji Kaku can finally rejoice as the announcement of an anime adaptation has been made. Set to release on April 1st, 2023, the upcoming anime adaptation of Hell's Paradise – Jigokuraku is expected to bring the thrilling storyline to life on screen.
Is Jigokuraku a seinen or shounen?
Hell's Paradise: Jigokuraku is shounen. Together with Jujutsu Kaisen, and Chainsaw Man; these three mangas are often referred to as the "dark trio of shonen" because of their shared bleak perspectives and gritty visuals.
Is Jigokuraku manga worth reading?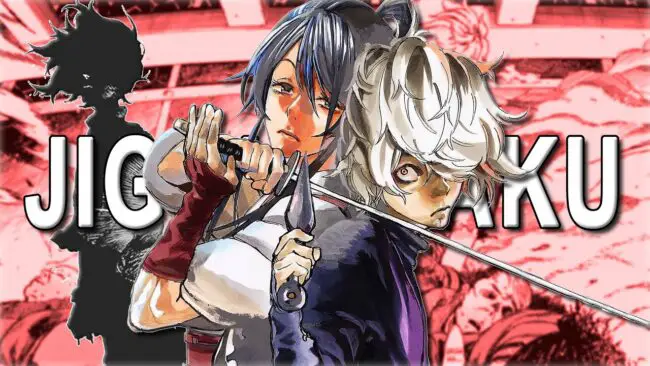 The world depicted in Jigokuraku is both visually stunning and morally complex, making for a truly captivating reading experience. The intricate and engaging storyline keeps readers hooked from start to finish, making it nearly impossible to put down. Once you dive into the world of Jigokuraku, you won't want to leave.
Who is the strongest in Hell's Paradise?
Rien, with her god complex, is the strongest character in Hell's Paradise. Her otherworldly powers surpass those of other Sennin and Tensens, making her unrivaled by any mortal.
Who is the MC in Hell's Paradise?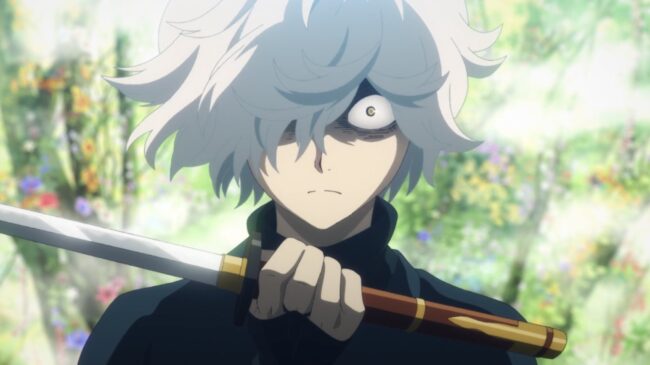 In Hell's Paradise: Jigokuraku, Gabimaru is the protagonist, a powerful shinobi from Iwagakure who was highly valued by his village. However, he wishes to leave his violent life behind and live peacefully with his wife. Unfortunately, his desire to retire leads to his betrayal by the village, resulting in his capture by the shogunate.
Why is Hell's Paradise Rated M?
Jigokuraku was given an M rating due to its mature content, which includes graphic violence and bloodshed that is present throughout the series. The artwork is expertly crafted and highly detailed, with a level of skill that elevates the depictions of violent scenes, and religious symbolism to a level of realism that is not suitable for younger audiences.
Who survived in Jigokuraku?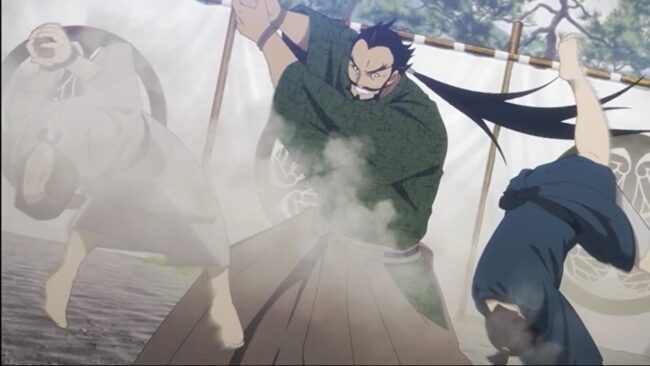 Following the events on the island where the criminals were sent to retrieve the Elixir of Life, Gantetsusai emerged as the sole survivor. He then appeared before the shogun and declared himself the only criminal who had managed to retrieve the elixir and escape the island alive. His claim was supported by the fact that he had the elixir in his possession. After presenting the elixir to the shogun, Gantetsusai was granted a pardon for his crimes and was set free, effectively exonerated from his past. (Spoiler Alert, there's more to this antic than meets the eye).
Who is the antagonist of Jigokuraku?
Rien, the primary antagonist of Hell's Paradise: Jigokuraku, spent her life on Kotaku perfecting the ways of Tao to resurrect her deceased husband Jofuku. Her ultimate goal was to wipe out all life in Japan to achieve this ambition through her plotting and experimentation.
What rank is Yamada Asaemon Sagiri?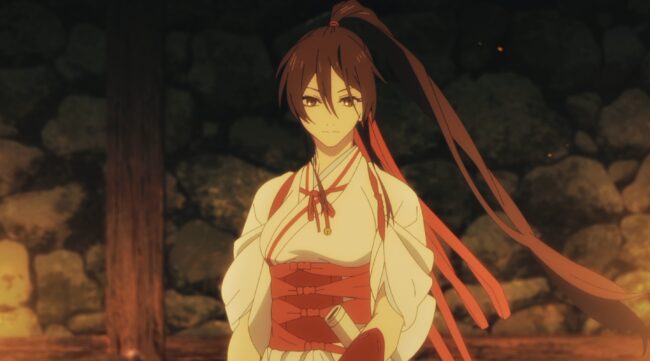 As the daughter of the former head of the clan, Yamada Asaemon Sagiri earned her rank as the 12th Asaemon through her strength. Although she lacks battle experience, her determination allows her to hold her own against stronger opponents, as seen numerous times throughout the series. Additionally, she is a highly skilled swordswoman.
What genre is Hell's Paradise?
Although the author considers the series to be a mainstream battle fantasy, the manga belongs to the shounen category and incorporates elements of action, dark fantasy, and psychological thriller genres.
What is Jigokuraku anime about?
Taking place during the Edo period of Japan, Hell's Paradise: Jigokuraku depicts the journey of Gabimaru, a ninja, and Yamada Asaemon Sagiri, an executioner, as they embark on a quest to locate the elixir of immortality. They are accompanied by other death row convicts with whom they must compete to obtain the elixir and secure a pardon from the shogun.
Is Hell's Paradise a good anime?
Hell's Paradise: Jigokuraku has been one of the most highly anticipated anime series of the spring 2023 lineup. It has garnered a lot of attention from anime fans and is being touted as one of the best shows of the year. The series features breathtaking animation, captivating characters, and a hauntingly beautiful soundtrack, making it an anime adaptation that is worth watching.
What is Tao in Hell's Paradise?
Tao is the fundamental energy that exists within all things, living or non-living. With proper cultivation, it can enhance one's physical and mental faculties, granting god-like abilities. To put it in perspective, think of it like the concepts of Ki in Dragon Ball or Chakra in the Naruto universe.
Alright, so these are only some of the common questions that fans and avid viewers of Hell's Paradise: Jigokuraku often asked about the show. Are there any other questions, you would like to be answered? Share it with us in the comment section below.
Last Updated on April 25, 2023 by Yu Alexius