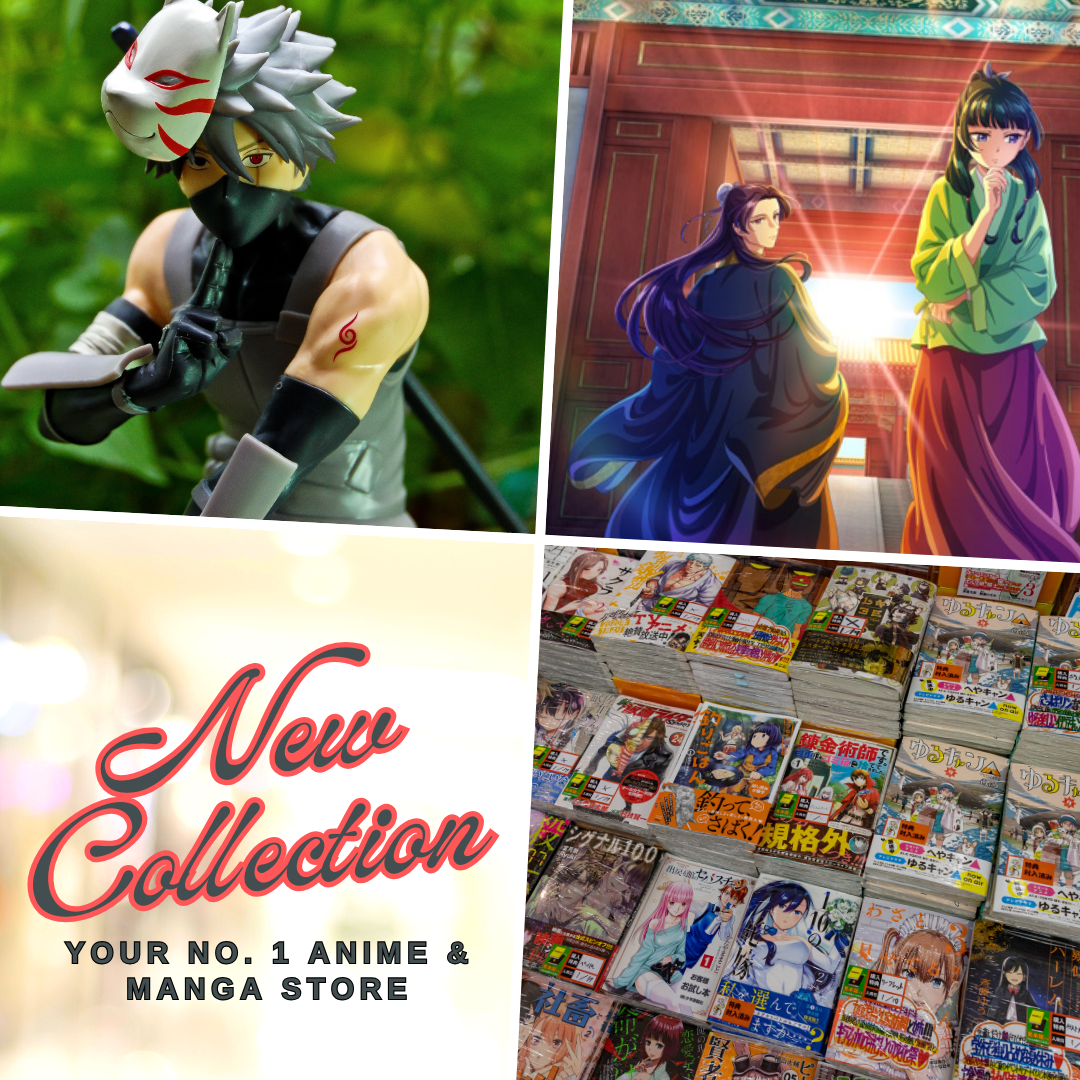 The action-adventure, dark fantasy anime, Hell's Paradise: Jigokuraku has captured the attention of viewers around the world with its thrilling storyline, intriguing characters, and ancient Japanese fantasy and historical antics. It was animated by MAPPA in 2023 and adapted from a manga series by Yuji Kaku.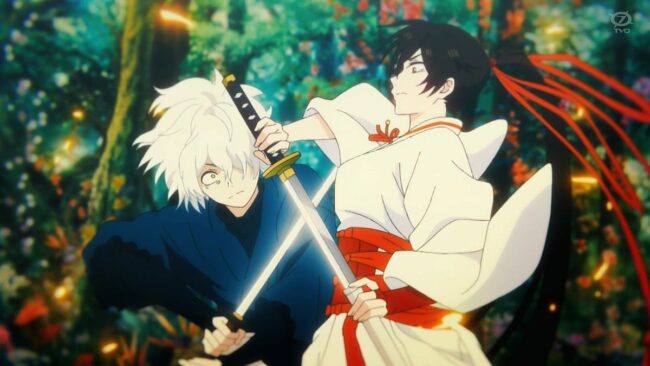 The story revolves around a group of death row criminals who are sent to the isolated island of Shinsenkyo, also known as Jigokuraku, in order to find the Elixir of Life. The criminals are promised a pardon for their crimes if they can find the elixir and bring it back to the ruling government (the Shogunate). However, the journey to the island is treacherous and not everyone will survive the challenges that await them on the island.
In this post, we'll be introducing you to the characters of Hell's Paradise: Jigokuraku, particularly the death row criminals who were sent to the island to find the Elixir of Life, but not all of them will survive. We'll delve into their backstories, motivations, and unique abilities, making this an essential read for fans of the anime.
Join us as we explore the dangerous world of Hell's Paradise: Jigokuraku and the characters who make this anime so compelling. We'll introduce you to Gabimaru the Hollow, a skilled samurai who is the main protagonist of the series, as well as Yamada Asaemon Sagiri, a skilled executioner who is sent to accompany him (but we shall talk about the executioners in a separate post). With their lives on the line, Gabimaru and Sagiri along with other surviving criminals and executioners must band together to face the challenges of the island and come out of it alive.
Meet the 10 Death Row Criminals in Hell's Paradise: Jigokuraku Anime
Here are the 10 death row criminals you'll meet in the Hell's Paradise: Jigokuraku anime:
Related Post: 10 Anime Like Jigokuraku: Hell's Paradise That You Need to Watch
Gabimaru, The Hollow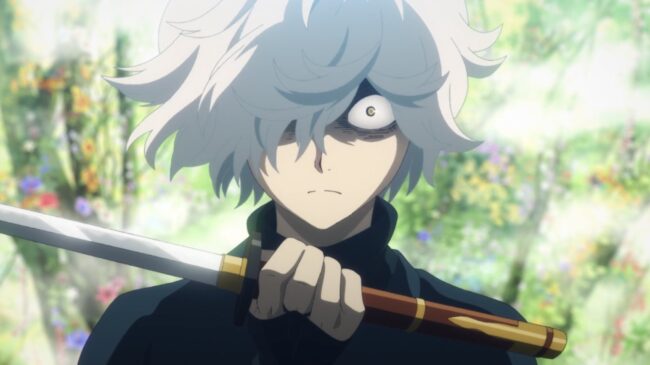 Gabimaru is the protagonist of Hell's Paradise: Jigokuraku, and he is the strongest ninja from Iwagakure. He was taken from his parents as a child by the village chief and was trained to become a killer. Due to his gruesome work, he is known as "Gabimaru the Hollow." Despite his lack of emotion, he is deeply in love with his wife, the village chief's peace-loving daughter who treats him kindly. When he decided to leave the village and live a normal life with his wife, the chief arranged for him to be captured and sentenced to death for castle break-ins and multiple accounts of murder.
Yuzuriha of Keishu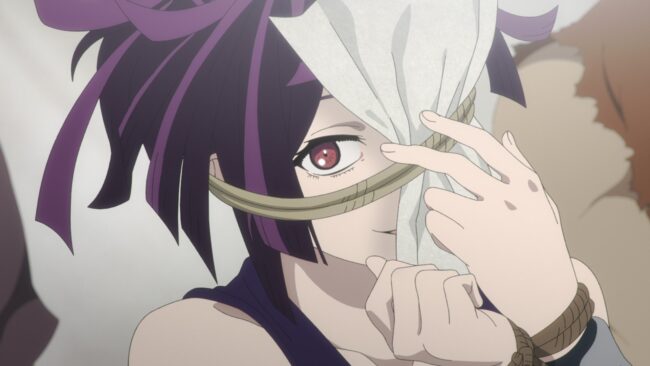 Yuzuriha is a female ninja from Keishu, known for her self-centered personality. She has been charged with various crimes including murder, theft, false testimony, extortion, and invading Sagiwa Castle. Despite being a kunoichi, Yuzuriha is not bound by the codes of honor and morality that are expected of her profession and prefer to do things her own way.
Warning: Spoilers ahead | Yuzuriha is a skilled kunoichi with a high criminal record. She led a successful raid on Sagiwa Castle. She is knowledgeable about Tao and was able to fight against powerful Tao users, including Mu Dan. She played a crucial role in defeating Ran.
Tamiya Gantetsusai, Blade Dragon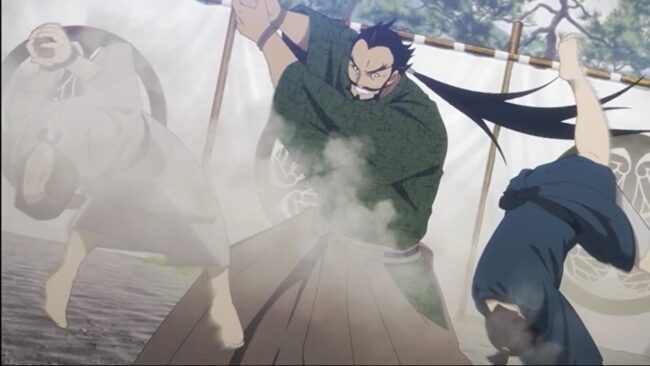 Tamiya Gantetsusai is one of the death row criminals in the anime series Hell's Paradise: Jigokuraku. He is a well-known swordsman who is called the "Blade Dragon" due to his exceptional swordsmanship. Although he is a bit shallow and lecherous, his skills with a sword are unmatched, as he can go toe-to-toe with some of the most skilled fighters in the Yamada Asaemons. However, he finds himself on death row due to the destruction of property belonging to a daimyo.
Warning: Spoilers ahead | After the Shinsenkyo expedition, he is pardoned by the Shogunate and opens a swordsman dojo/medical clinic as a tribute to his executioner Fuchi. Despite his past crimes, Gantetsusai is one of the most beloved characters in the series due to his charming personality and incredible fighting skills.
Aza Chōbei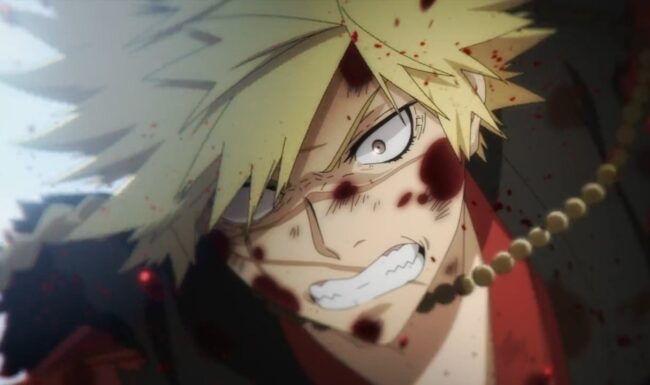 Aza Chōbei, one of the death row criminals in the action-adventure anime "Hell's Paradise: Jigokuraku," is known as the Bandit King. Aza Chōbei is responsible for numerous crimes, including murder, robbery, assault, extortion, and various other offenses, which led to his sentencing to death. In the anime series, Aza Chōbei's character is depicted as a ruthless and cunning bandit who will do whatever it takes to achieve his goals. Despite his notorious reputation, Aza Chōbei possesses exceptional leadership and intellectual skills, making him a valuable asset to his gang.
Warning: Spoilers ahead | Aza Chobei is a skilled and powerful criminal leader with the ability to use Tao. He impressed a disciple of Lord Tensen with his potential and quickly learned how to manipulate Tao. He was able to overpower Gabimaru and even caused a powerful Tao user to struggle in a fight.
Nurugai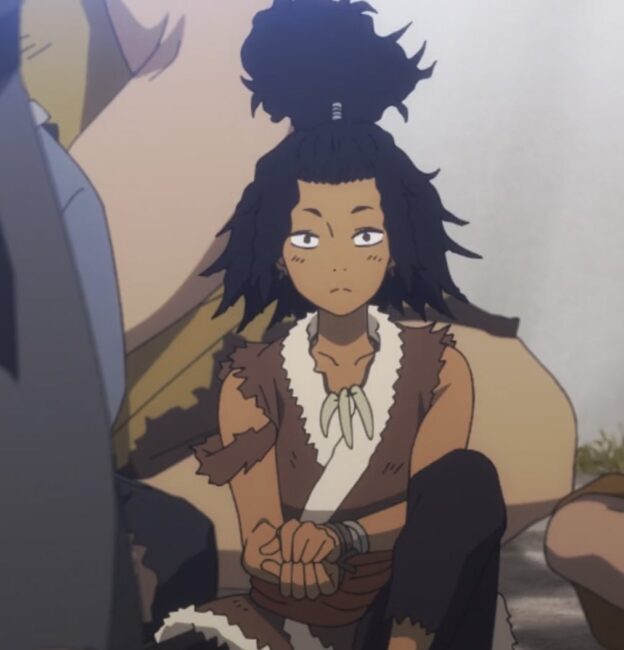 Nurugai is one of the unique characters in Hell's Paradise: Jigokuraku. She is the last surviving member of the Sanka people, a tribe that was considered a symbol of rebellion against the Shogunate. Despite living a peaceful life, she accidentally lured Shogunate samurais to her village, which led to her being captured and put on death row. Due to her physique and mannerisms, Nurugai is often mistaken for a boy. She is charged with being a member of the Sanka tribe, which did not pledge loyalty to the shogun. Her character is depicted as introverted, yet highly skilled in hand-to-hand combat and using a short bow.
Rokurōta
Rokurōta, also known as the Giant of Bizen, is a death row criminal in the anime Hell's Paradise: Jigokuraku. He is charged with multiple accounts of murder and is known for his recklessness and seemingly indestructible body. It is said that no weapon can harm him due to his immense size and strength.
Twisted Keiun
Twisted Keiun, also known as Hunter of the Hundred, is a sōhei (warrior monk) who is charged with multiple accounts of murder and destruction of religious sites such as Shinto shrines and Buddhist temples. He is infamous for stealing over a hundred weapons from his defeated enemies, earning him the moniker "Hunter of the Hundred."
Moro Makiya, The Apostate
Moro Makiya is a character from the Hell's Paradise: Jigokuraku anime series. He is known as "The Apostate" due to his involvement in creating a new religion that aimed to overthrow the shogunate. As the leader of a religious cult, Makiya manipulated his followers and used his charisma to gain their trust and loyalty. He was eventually charged with fabricating a new religion and attempting to stage a rebellion against the shogun.
Makiya is portrayed as a cunning and manipulative character who will do anything to achieve his goals. His actions ultimately led to his downfall, as he was caught and sentenced to death.
Hōrubō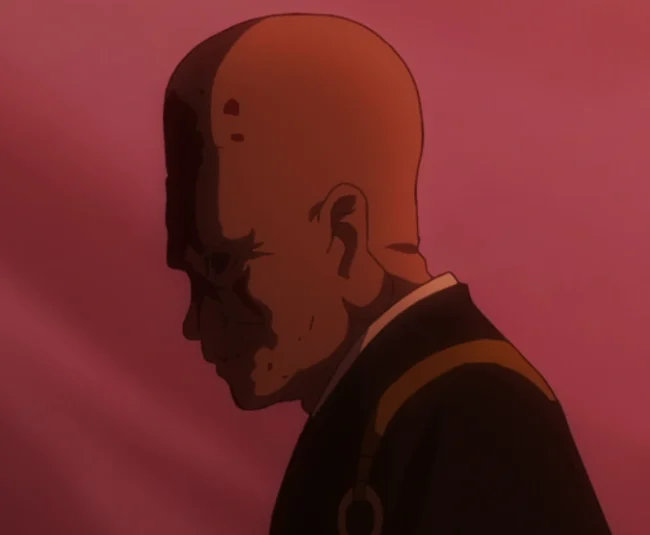 Hōrubō, also known as Killing Buddha, was a death row criminal who was considered too dangerous to be allowed to live. He was charged with multiple accounts of robbery, rape, and murder. What made Hōrubō especially dangerous was his unique ability to stretch and contort his arms and legs, allowing him to restrain and constrict his opponents with ease due to his body's construction. This ability is reminiscent of the ninja character Azuki Rousai from the Basilisk anime.
Akaginu, The Cannibal Courtesan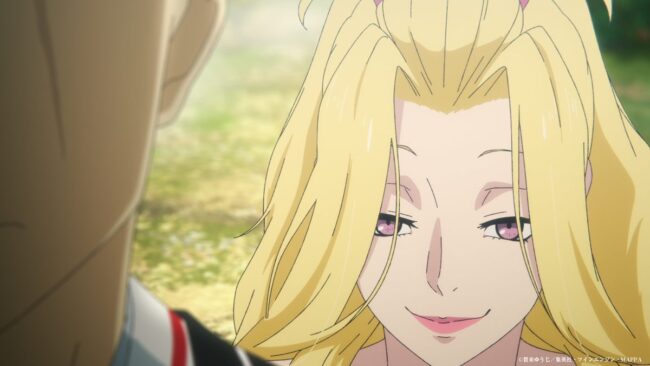 Akaginu is a character from Jigokuraku who is known as the "Cannibal Courtesan" due to her tendency to kill and eat men. Charged with multiple counts of murder, Akaginu was considered too dangerous to be left alive and was put on death row. Her unique ability is her skill in manipulating the minds of men, allowing her to easily feast on them.
Related Post: Check Out The Top 20 Spring 2023 Anime That You Must Watch
Each of these characters has a unique story and motivation for risking their lives and seeking freedom in exchange for acquiring the Elixir of Life. As they navigate the dangers of the island and fight against each other, they'll have to confront their pasts and decide what they truly want in life.
The Hell's Paradise: Jigokuraku anime promises to be a thrilling and action-packed adaptation of the manga series. With its rich world-building and complex characters, it's sure to be a hit with fans of the genre.