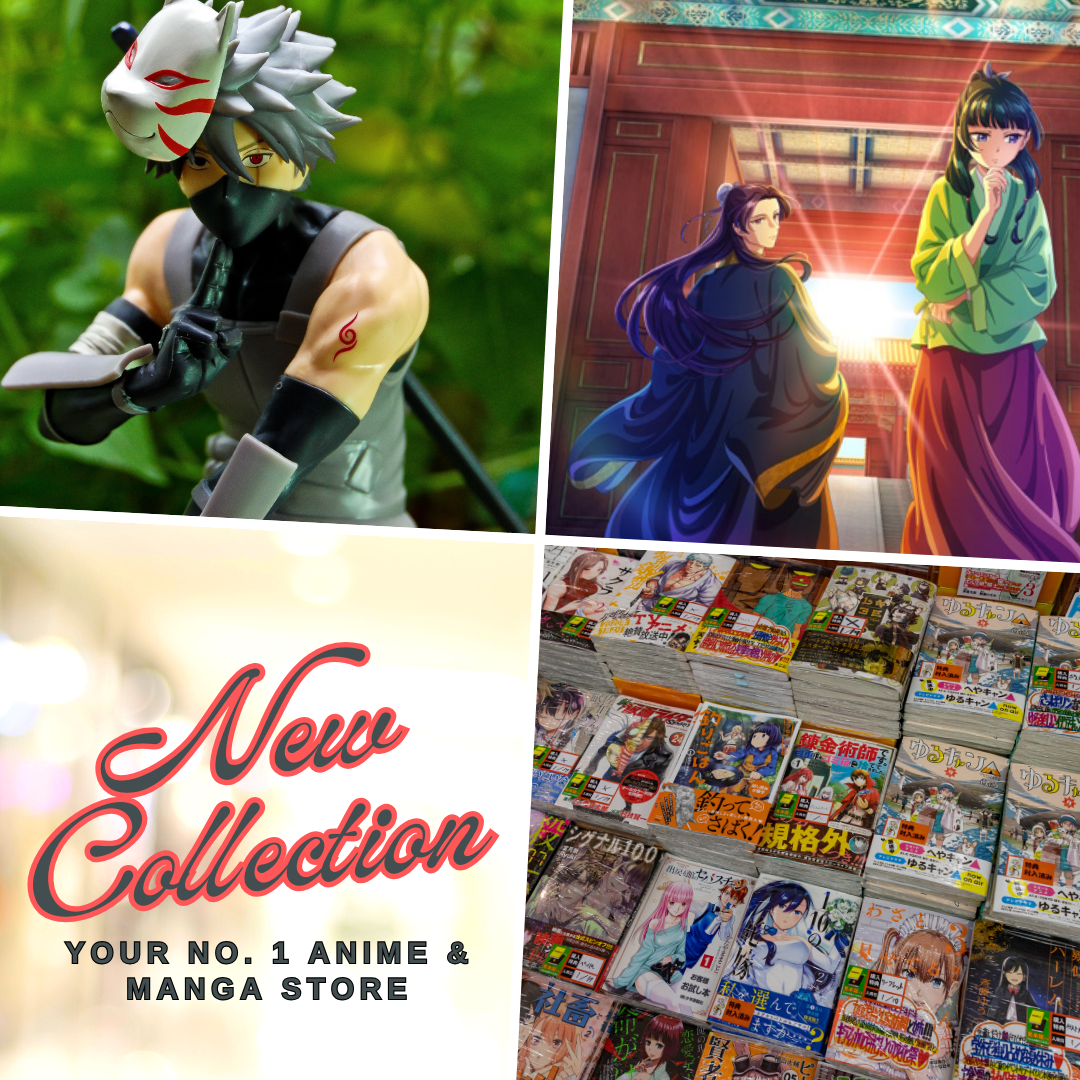 Imagine being a hero and a king at the same time and upon your death, you've been reincarnated into a lower-status individual in society. Such case is quite common in anime but this new show called Reborn to Master the Blade: From Hero-King to Extraordinary Squire ♀ gives a fresh take on the plot with such a common cliche – gender-bend on which the king got reincarnated as a female squire. Now, that sounds intriguing, isn't it?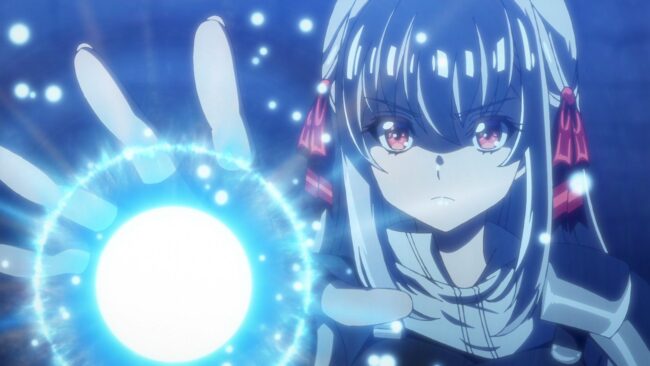 There is plenty of good anime airing this winter 2023 season and some of my favorites are those that were outside the circles of big names – Mononogatari and The Ice Guy and His Cool Female Colleague must have been on top of my list this season. Well, one of the anime that I thought had been quite the talk in many community forums lately is Reborn to Master the Blade which I've seen on Reddit pages among anime fans recently.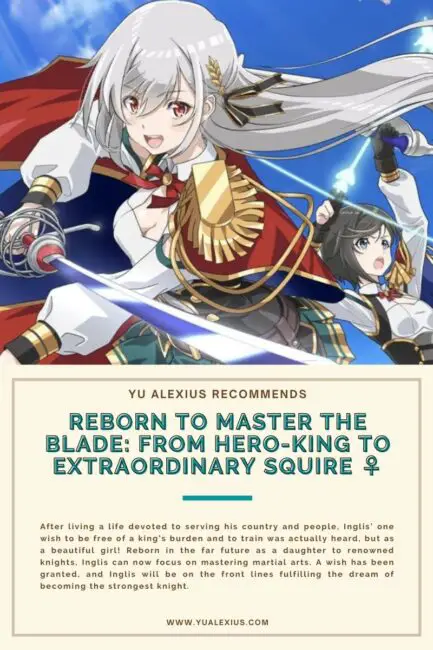 People often ask if there are other anime like Reborn to Master the Blade that they can watch altogether with the new series. I must say there are plenty of them, after all, fantasy anime with isekai vibes and transmigration or reincarnation antics just never gets old. In fact, it is quite an overused approach in many anime plots nowadays. So, it'll be quite easy to find anime that share similarities with Reborn to Master the Blade where the Hero-King is reincarnated as a girl.
Hence, we hereby present this list of our top recommended anime that you might want to check next if you're up to some gender-bend ride like Reborn to Master the Blade and some more fantasy stories that share a similar approach to it.
Didn't I Say to Make My Abilities Average in the Next Life?!
Coming first on our list is an isekai anime where the MC was reincarnated in a fantasy world and only wish to be average, thus, she obtain the abilities in the middle of the strongest and weakest in that world. But one thing she hasn't expected is that there's a huge discrepancy, a huge power gap and she ended up still above average than everybody else in that world. This anime is both hilarious and a relaxing ride to follow. Perfect if you simply want to unwind and make time passes by.
The 8th Son? Are You Kidding Me?
In another anime where the MC had been transported to another world and possessed the body of the 8th son of a poor nobility on the outskirts of the kingdom. But he was gifted with knowledge and powers, thus, enabling him to surpass many difficulties and even bring prosperity to the domain of his family.
By the Grace of the Gods
The MC died of exhaustion and overworked but got reincarnated as a boy in a fantasy world. With the transmigration element, By the Grace of the Gods is nothing phenomenal but it is everything a viewer needs who only wishes to relax and appreciates the small things in life. There's some action and magic, but this series is an anime that features slimes with the utmost potential and usage. Quite amazing and peculiar though.
Ascendance of a Bookworm
I often put By the Grace of the Gods and this anime together because they both share similar elements and antics – both anime also features adult people who transmigrated to fantasy worlds as children and they both started their own respective businesses too. Now, this one is a bit more drama-oriented and has some kind of heavy scenes than By the Grace of the Gods. One thing I'm sure though is that Myne, the MC of Ascendance of a Bookworm is just as ambitious and determined as our Hero-King from Reborn to Master the Blade.
The Misfit of Demon King Academy
From one king reincarnated into the future as a female squire, here comes another king who had been reincarnated as a commoner. The Demon King of Tyranny though takes no sh** and will bring a new age in the demon race that will shatter the boundary between nobility and common people.
My Next Life as a Villainess: All Routes Lead to Doom!
Next, we have a girl who died and reincarnated as a young noble in a fantasy world which happened to be the otome game she previously played. Her new body is destined to be the villain and she has to make many strategies to avoid any red flags. Hence, we get a hilarious ride that deviates from how the original story was tailored with the villain becoming the MC.
Mushoku Tensei: Jobless Reincarnation
I am not a huge fan of this anime because the MC is quite the creep. But Mushoku Tensei: Jobless Reincarnation is probably one of the best isekai anime we had out there that fully utilize the subgenre to the maximum. We have an adult who had been fully reborn in a fantasy world, thus, his new life began. It is a story that encompasses many elements and subplots that offer an amazing ride to its viewers.
Seirei Gensouki: Spirit Chronicles
After a tragic accident, the MC along with the other passengers got transmigrated into a fantasy world. Here we follow Rio, who had been orphaned, and the reincarnation of the university student Haruto. With his hidden potential as a warrior, he embarked on a journey and proved to everyone that there's more to a heart of a warrior than bloodline and status.
I'm in Love with the Villainess
Quite similar to My Next Life as a Villainess, the MC in this anime wakes up possessed the body of a character inside an otome girl. However, this time, it is her favorite character and she ended up making an unconventional decision as she opts to romance the main antagonist instead of the male leads in the game. Thus, an isekai GL adventure will take place.
Your Name.
Kimi no Nawa. | Last but not least of our top recommended anime like Reborn to Master the Blade is the gender-switching anime film Your Name by Makoto Shinkai. Here, we have two teenagers living their respective lives but a tiny thread of fate made them switch bodies when they sleep. What's even surprising is that they're switching bodies through different timelines, and there's more to it that makes this movie one of the best I've ever seen.
Last Updated on February 23, 2023 by Yu Alexius