In recent years, it has been quite surprising that we're getting anime series with the most unexpected creatures taking on the spotlight, for example, one of these creatures is the SLIME. Yes, can you remember how many stories or anime we had lately that have slimes or features this creature as the main character?
Alright, but let's talk about what is slime first. It is even a real creature? In the modern world, slime is a viscous, glutinous, or gelatinous substance: such as; a · a mucous or mucoid secretion of various animals (such as slugs and catfishes) – according to Merriam Webster Dictionary.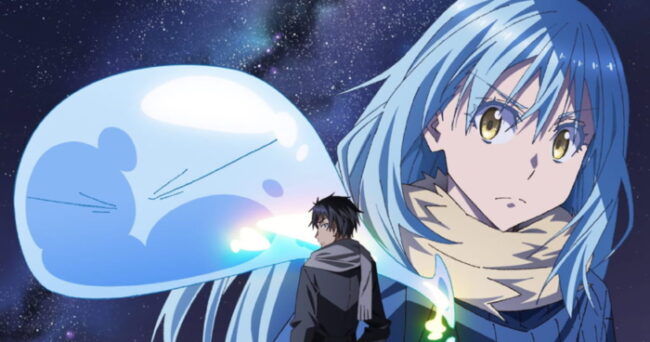 However, in the anime world and for video gamers, slime can means a certain type of monster, considered to be weak but if underestimated, it can bring down even a demon lord. Well, that is on a fictional basis per see.
That is why I have come up with a list of several anime that feature slimes in their plot, either as the main character or a supporting one as I believed many of my fellow fans out there are also curious and want to discover more as to how this creature had been rising in popularity lately as it appears in various anime shows in recent years.
Top Recommended Anime with Slime In It
That Time I Got Reincarnated as a Slime
Leading the list is the most obvious anime that comes into our mind whenever we talked about slime. After all, it has that very word in its title, That Time I Got Reincarnated as a Slime is an appealing story to shounen fans.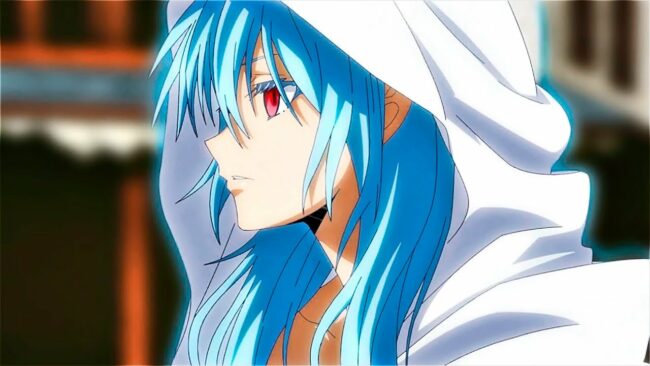 It is an isekai anime that follows the story of a man who got stabbed and then reincarnated in a fantasy world as a slime. Now, that really makes the story so literal as what its title means. Despite being a mere slime, he gained special abilities, befriended powerful entities, and went on to build his own kingdom as his journey will lead him to the peak of that fantasy world.
If you're thinking if he'll be a slime until the end, who knows but currently he can take a human form. But deep down, his race is still a slime despite he, himself raised in rank as a Demon Lord.
My Isekai Life: I Gained a Second Character Class and Became the Strongest Sage in the World!
Now, here's another isekai story, a portal fantasy anime that follows a different path than That Time I Got Reincarnated as a Slime.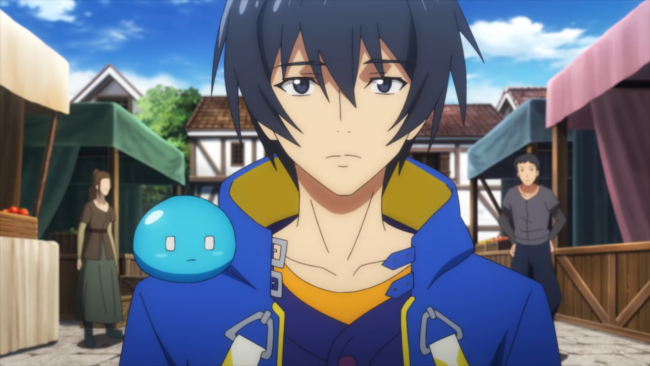 The main character Yuji is a tamer, and his main summoned monsters are slimes. These creatures can do his bidding or any task he assigned them to do. I felt like My Isekai Life is one of the feel-good anime that we had in 2022 as it follows the usual fantasy-adventure cliches but still came up as an adorable story at the end of the day.
By the Grace of the Gods
For the 3rd time, we have another isekai anime, and this one, By the Grace of the Gods had been my comfort anime way back in 2020. It follows the story of an overworked employee who died while working and the gods from the fantasy world reincarnated him.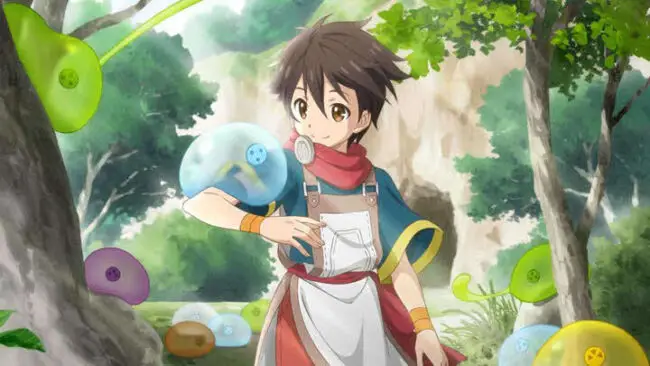 In this new fantasy world, he became a tamer and his main summons are slimes. While My Isekai Life follows the story of Yuji adventuring with his slimes, By the Grace of the Gods takes on a different path though it still involves some adventuring.
In general, By the Grace of the Gods is a good show with a pleasant atmosphere all throughout especially for people who only want to relax while watching an anime. It has an interesting theme and also features a healing story that gives off so much calmness in the air.
I've Been Killing Slimes for 300 Years and Maxed Out My Level
Imagine doing the same routine for the last 300 years and suddenly finding out that you became the strongest character out there in the vicinity. Well, this might be what we called a slowly but surely journey to the top.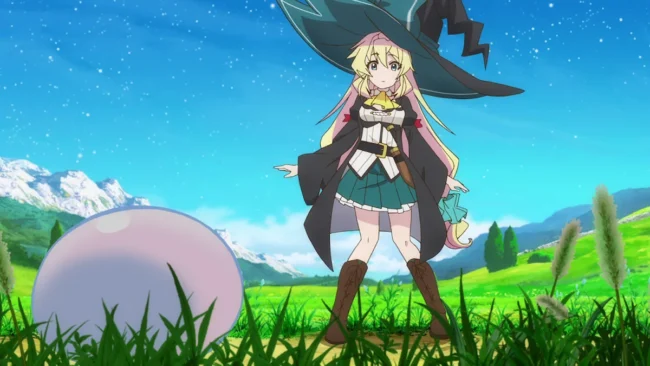 This is a cute and adorable isekai anime with a funny and relatable main character. It has that slice of life elements with low-key adventure antics. Oh, wait, if you're thinking that this may be another isekai, well, basically, YES. Just like By the Grace of the Gods, the main character here whose name is Azusa also dies from overworking from her previous life. I think that speaks a lot about the labor culture of Japanese society nowadays.
While the story is just quite average as a whole with our MC reaching the peak by simply killing slimes daily, it thrives in the comedic flair and liberal narratives of her daily life.
The Slime Diaries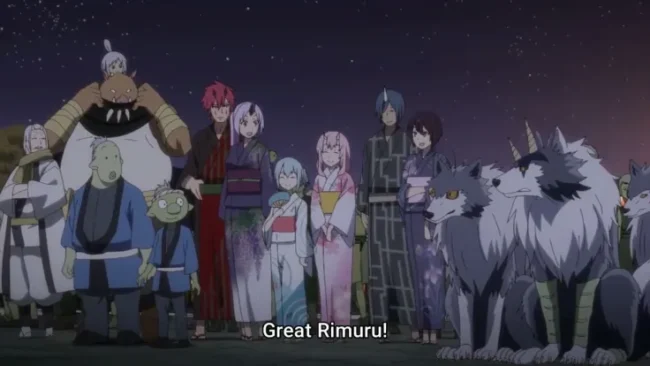 Alright, so this is a spin-off of That Time I Got Reincarnated as a Slime. While we may not see our favorite characters from their usual adventure, we somehow see them in their day-to-day lives in this series. It tells the daily life of the main character Rimuru as if it was narrated like a diary. It is a fun and adorable story that resembles more of a slice-of-life anime than a fantasy-adventure one.
Now, these are only 5 of the anime with slimes in their plot and we shall keep this list updated whenever we discover more series that shares the same antics and elements as the 5 titles in this list. Do you have any suggestions for an anime that features slimes in its story? Let us know in the comment section below.
Last Updated on October 7, 2022 by Yu Alexius