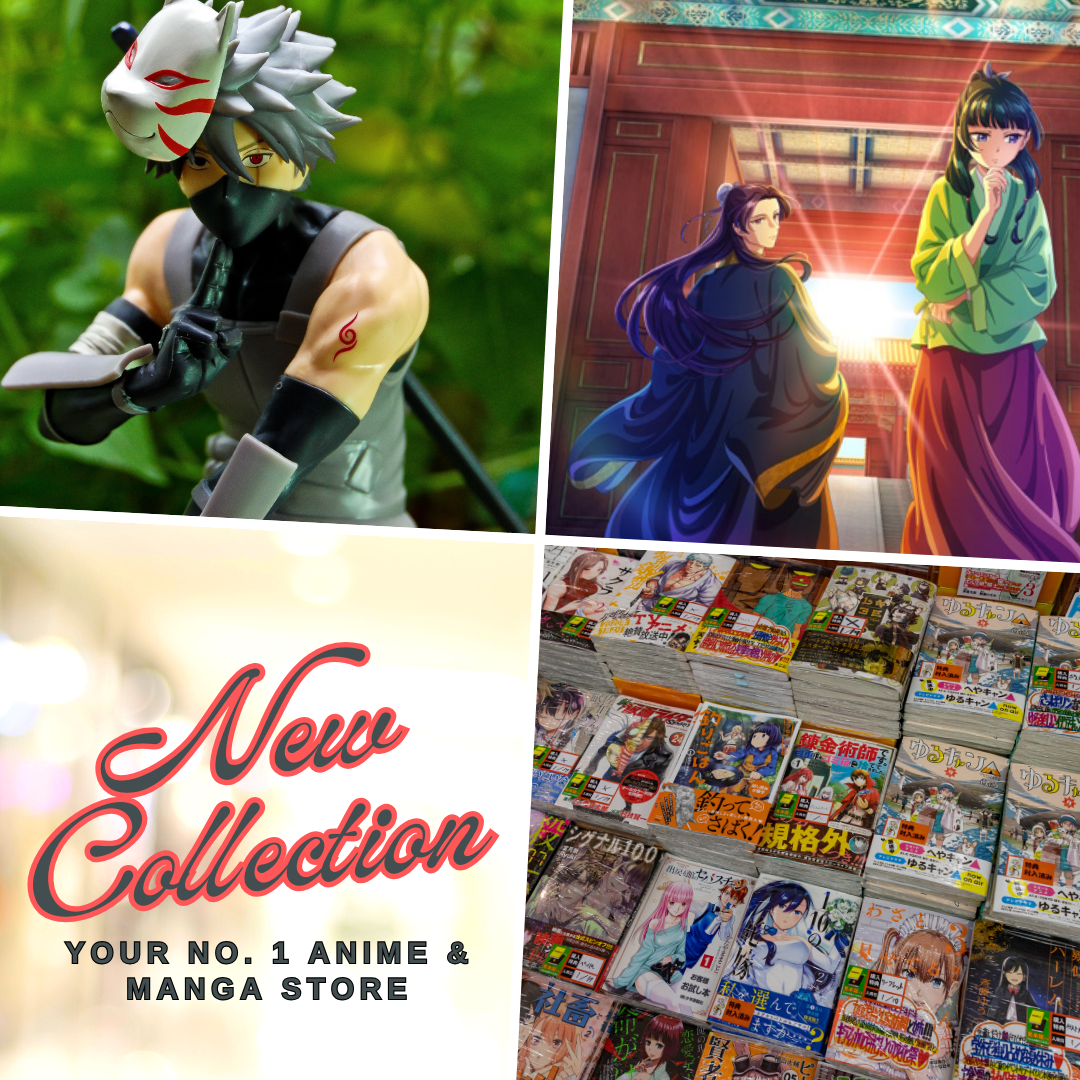 The summer had brought so much romantic craze for Chinese anime fans as Sweet Bite Marks (Tian Mei De Yao Hen) had been released by Tencent, the long-awaited vampire-esque ride that we're excited to see.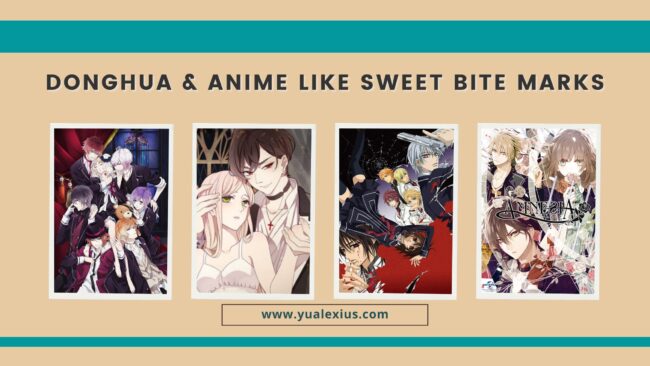 Sweet Bite Marks was previously unveiled in 2021 as an upcoming donghua adaptation in Tencent Video Animation and fans had been anxiously waiting for its release until it was officially announced a year after. Now, Sweet Bite Marks donghua adaptation premiered last September 1, 2022.
It was adapted from a popular Chinese romance-drama and supernatural manhua called Tian Mei De Yao Hen by Ruisi and Yikai and was also known by other titles such as Luscious Lovebites, and Dulce Mordidas to name a few. Due to its popularity, the manhua was released in several languages and through different distribution outlets such as Comico Japan, Naver Webtoon Korea, MangaToon (French, Thai, Spanish), Lezhin Comics, and Copin Comics.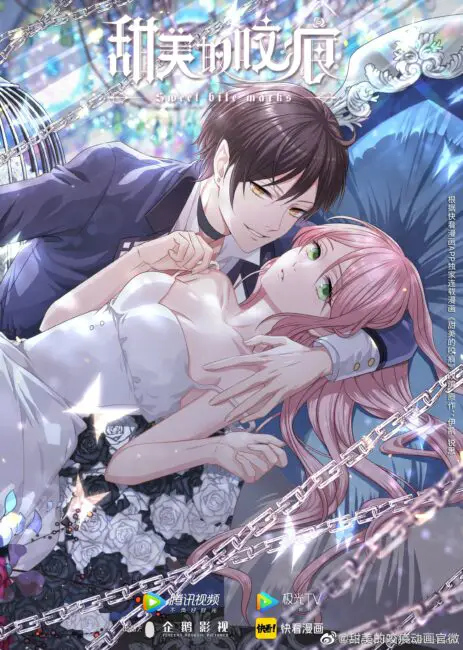 Sweet Bite Marks is animated by Panda Tower Studio, and produced by the collaborative effort of Tencent Penguin Pictures and Kuaikan Manhua. Now that the series had started and promises to bring us another boys over flower story with vampire elements, we're definitely excited and somehow, it left us craving more.
If you're like me who enjoys delving deeper into its world, then you might want to check out its original manhua (Chinese comics). Meanwhile, for donghua viewers who haven't watched the donghua yet, you guys can check it on Tencent Video and your favorite anime websites. However, to many of us, the best way to fill that craving is to watch similar stories to it, hence, I came up with this list of anime like Sweet Bite Marks that fans can check to feel the vampiric thrill and romantic vibes similar to it.
10 Romantic Drama Anime Like Sweet Bite Marks That You Should Watch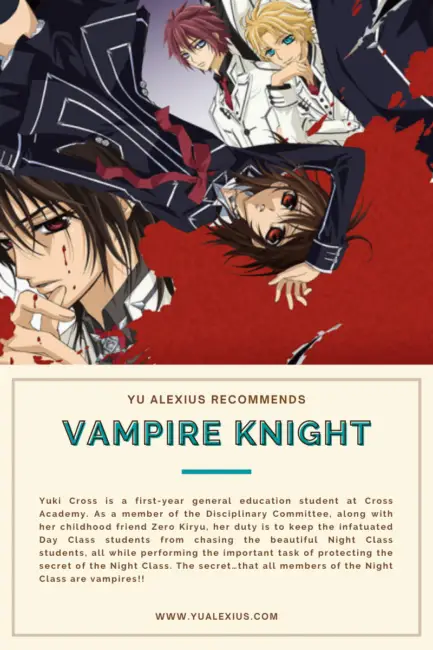 First on our list is the notorious story that revolves around the youthful romance of a human girl and her complex relationship with a vampire, specifically noble vampires who get attracted to her. Now, that question that she has to deal with, is this affection deep rise for genuine concern and love, or just an impulse of a predator to its prey?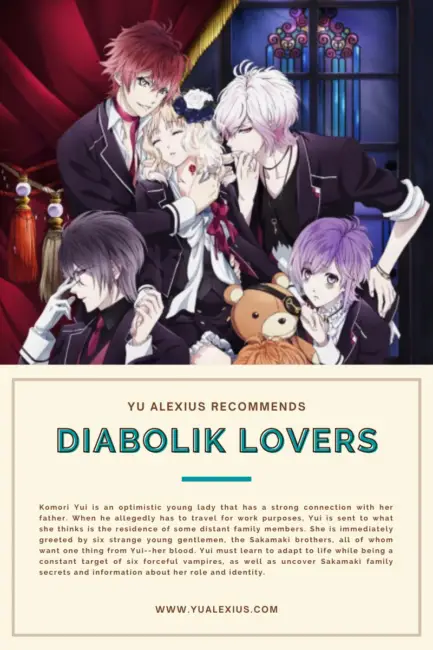 Here's another anime that comes into my mind when I first read the plot of Sweet Bite Marks. There are vampires with a human girl at the center of their attention. This is a story of a girl who has to live with vampires but instead of it becoming the typical romance stories we had, she ended up living a nightmare as these handsome vampires found themselves a new plaything. Now, that's definitely what Sweet Bite Marks is all about to some degree.
Dance with Devils
Sweet Bite Marks is a story where humans and vampires co-exist but with not on the same status, in this anime Dance with Devils involves not just vampires, but demons, specifically other types of demons aside from vampires, who brought the perfect school-to-life balance to our MC into chaos. Who would ever expect these demons will turn her life upside down?
Related Merchandise: Dance with Devils: The Complete Series [Blu-ray]
God of Mountains and Jujube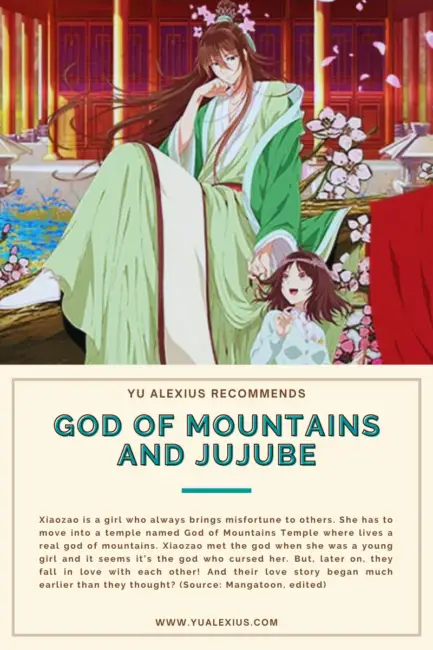 The only Chinese anime (donghua) in this list is God of Mountains and Jujube, quite similar to Kami-sama, this is the story of a girl who thought that she's been cursed and brought misfortune to others, thus, she decided to move and lived in a temple of the God of Mountains. This is where her story of love unfolds.
Noblesse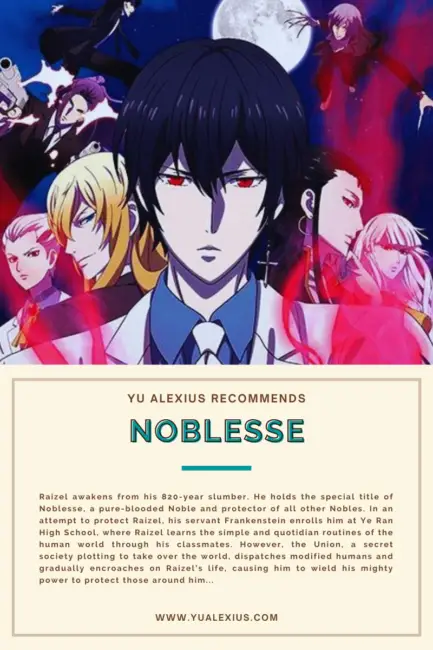 More vampires and this anime just have the purest of them all, the Noblesse, much nobler than any noble vampires out there. This anime is one that is more inclined to action and shounen vibes but still gives off the same antics and vampiric thrill from Sweet Bite Marks.
Related Merchandise: Noblesse Season 1 set (Korean Edition) Paperback
Ouran High School Host Club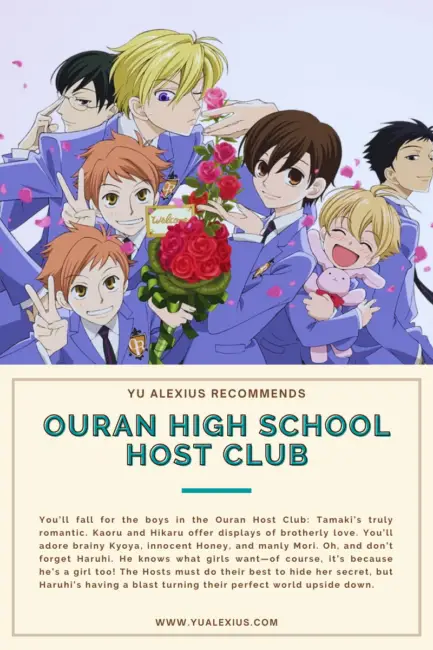 Alright, this one is not a vampire story or anything with supernatural antics but if Sweet Bite Marks and the other anime that I've mentioned in this list will become a reality show, Ouran High School Host Club is the closest that I could compare to them along with Maid-sama! So, we have an MC who has to follow what her new masters want her to do because she's at their mercy until she repaid her debt.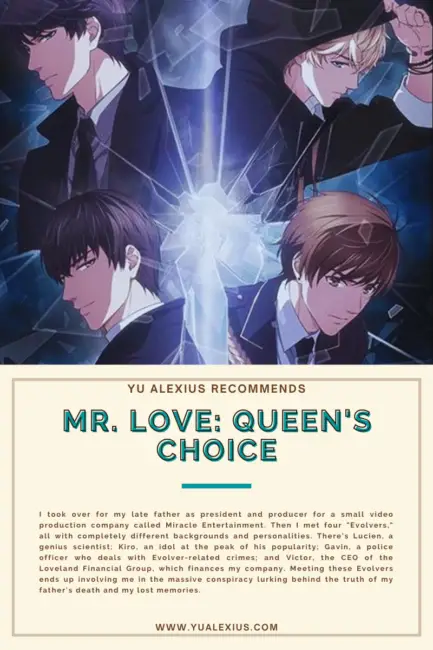 A reverse harem anime inspired by an otome game of the same name. Mr. Love: Queen's Choice involves people with superpowers and at the center of their affection is no other than our MC who seems to be naive on the surface but hides a power that symbolizes her existence as the queen, herself.
Fruits Basket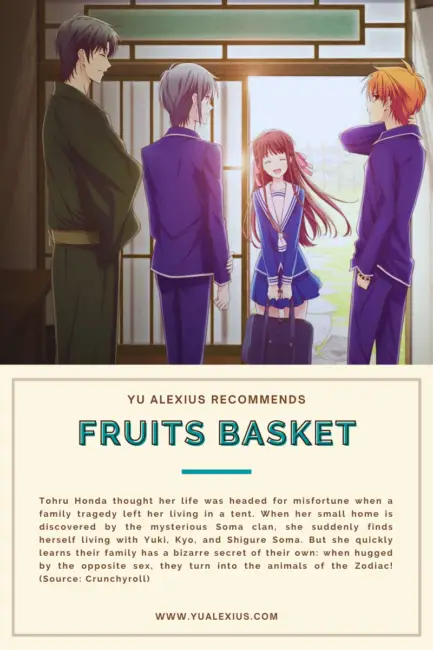 Let's go a full swing drama with Fruits Basket, this is one of my personal favorite anime of all time and we can see quite the resemblance in the story of the main characters from both series. On the surface, Fruits Basket is quite different from Sweet Bite Marks but their plot meets halfway and that is where the real drama begins as both main characters have to face their traumatic pasts while also having to deal with the ever-changing world right in front of them.
Related Merchandise: Fruits Basket Collector's Edition, Vol. 1 (Fruits Basket Collector's Edition, 1) Paperback
Amnesia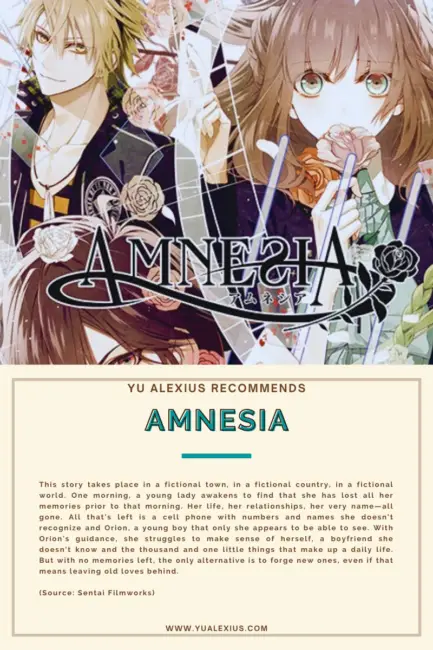 Here's another reverse-harem anime on the list and also based on an otome game and visual novel, Amnesia stays true to its name and lets us follow the journey of a heroine who lost her memory in an intriguing plot, although, it feels like the series had been oddly paced.
Boys Over Flowers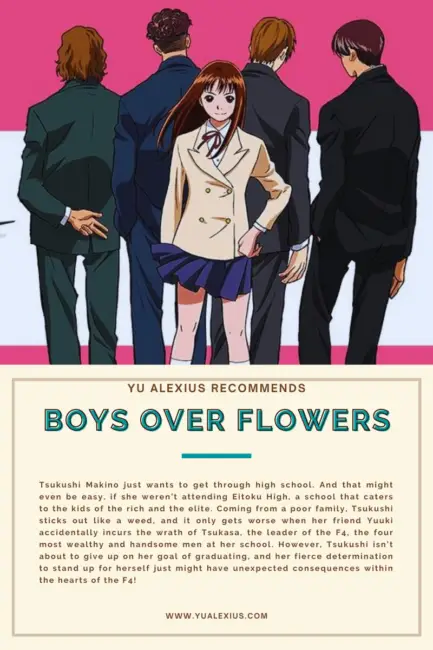 A classic from the 90s, Boys Over Flowers I must say is one of the originals when it comes to this kind of plot where the MC wish to break the status quo and went on to go against the male lead character and his antics. Hence, started a troublesome affair that strangely binds their fate to one another.
Related Review: Thoughts on … Boys Over Flowers // Hana Yori Dango
Last Updated on December 28, 2022 by Yu Alexius