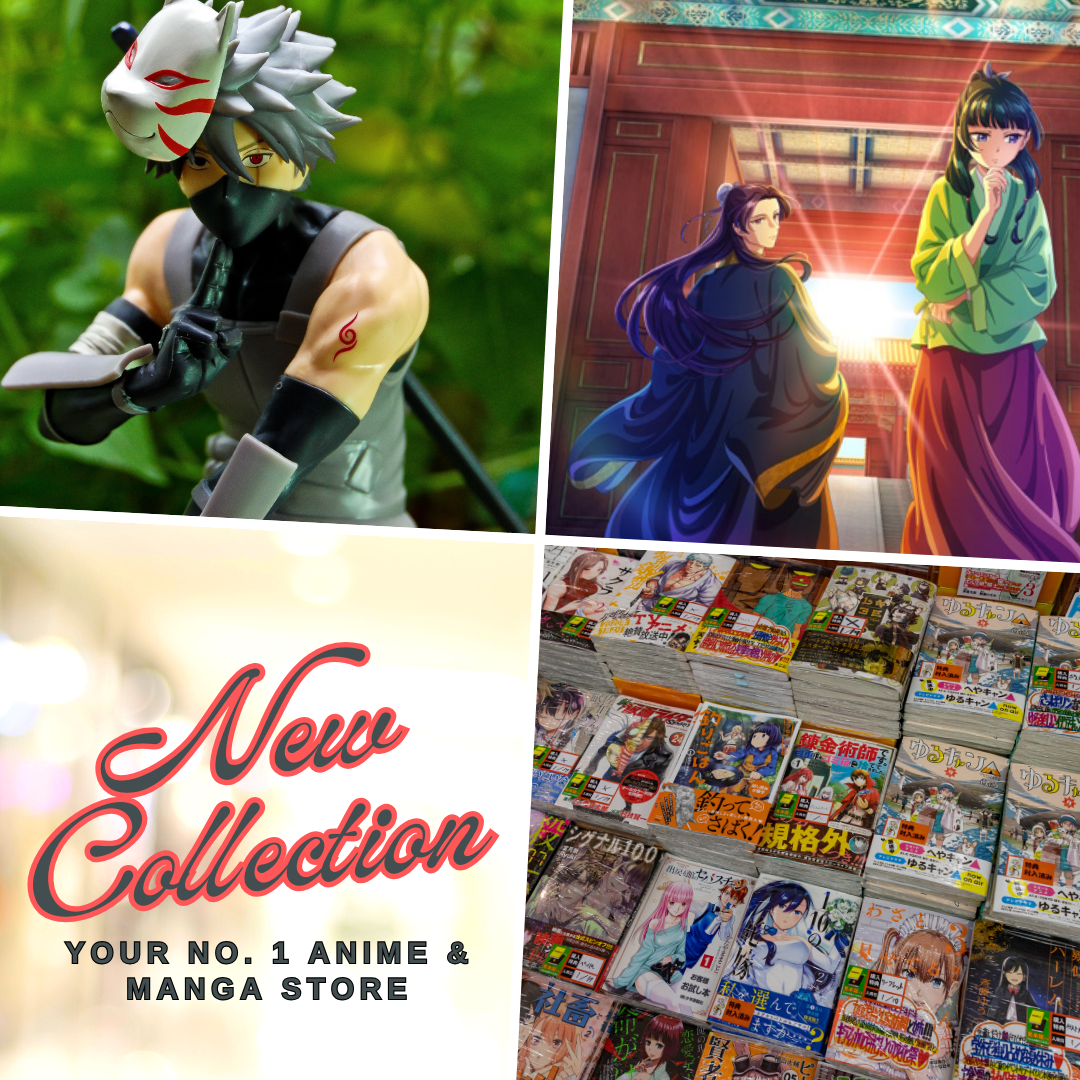 Chinese animation is on the rise and Japanese animation still dominates, what about their neighbor in Korea? Well, Korean animation had been quite on an experimental level but we still get some exciting works every here and now, and it feels amazing to see the art of animation produced from a different country. But first, What is Korean anime called? In a broader sense, Korean animation is simply called aeni, literally hanguk aeni (Korean animation) or guksan aeni (domestic animation) if said by Koreans.
With had been treated to several Korean anime in recent years albeit, they are shorts just like the adaptation of the popular BL webtoon, Semantic Error which was released last year, while we also have a handful of romance aeni (Korean anime) with the sweet love story of A Day Before Us as my personal favorite.
Top 10 Recommended Korean Anime Movies
So, we have quite a treat for anime fans who are craving more aeni with this list of recommended Korean anime movies that you guys might want to check as well. These are all from varying genres, so we can make it a bit diverse despite of limited options we have right now.
Related Post: A Brief History of Korean Animation
Wonderful Days
Also known as Sky Blue and Tage der Hoffnung, this post-apocalyptic Korean anime movie was released in 2003 by Studio Gainax of Japan, and Tin House from South Korea. A collaboration project between Japan and South Korea was directed by Moon-saeng Kim.
It is a dystopian story with elements of cyberpunk that will remind anime fans of Ergo Proxy and those of the works of late sci-fi author Project Itoh.
Synopsis
The final version is set in 2142 A.D., a century after humanity's carelessness resulted in the collapse of Earth's biosphere. The only survivors are a technological society in a magnificent enclosed scientifically-designed refuge city, Ecoban, and a small horde of refugees in the Wasteland just outside. The leaders of Ecoban have supported the refugees in return for their providing labor to mine the raw materials needed to keep Ecoban operational. After a century, Ecoban's leaders have degenerated into an indolent elite class who have reduced the "Diggers" to slavery, providing no more than the barest minimum to keep them alive. Meanwhile, the machinery sustaining Ecoban continues to pollute the world outside. The Diggers have finally grown angry enough to strike for better conditions. At the same time, Ecoban's machinery is breaking down, and repairing it requires endangering the "Diggers" lives with more pollution.

Source: Animation World Magazine
Yobi, The Five-Tailed Fox
Cheonnyeon-yeowoo Yeowoobi | This is a gorgeous story of a young fox spirit called Yobi and her adventure in meeting humans as well as the dangers that come after her. It is beautifully animated and had been one of my earliest aeni, it made me somehow realize the potential of Korean animation getting bigger in the years to come.
The Korean anime movie was released in 2007 by Sunwoo Entertainment and Yellow Film. If you love Wolf Children, then this movie might be a good ride for you.
Synopsis
Yobi, The Five Tailed Fox revolves around a kumiho, a nine-tailed fox that can assume different forms including humans. Kumiho is familiar figures in Korean folk tales, and they are usually depicted as magical creatures that take the female form to lure and prey on humans. This time, however, our protagonist is a young, kind-hearted fox with only five tails, instead of nine. After losing her family to fox hunters, five-tailed Yobi lives in the forest with some shipwrecked aliens, far away from the humans. When one of her alien friends gets captured by a villager, Yobi has no choice but to adventure into the human world to rescue him. In the village, Yobi meets many humans, including Geum Yee who studies at a school for maladjusted children. Interested in Geum Yee, Yobi joins the students and revels in the fun of human life, but both a fox hunter and a mysterious shadow man are on her trail.

Source: YesAsia
The King of Pigs
Dwaejiui Wang | Here's a psychological and drama aeni that got me absorbed into its story like no other so far. The drama is intense with plot twists that will sometimes lead you to ask about your own sanity. It is a dark story that got some similarities with the Japanese anime Flowers of Evil, as well as the melodramatic film Colorful. At some point, it tackles social issues and brings the evil elements to the light through the casual yet intense confessions between the main characters about their past.
The movie is a creation of director, Yeon Sang Ho and was inspired by a true story. The film also received a live-action adaptation with the title The King of Pigs in 2022 starring Kim Dong Wook, and Kim Sung Gyu.
Synopsis
Examining bullying within Korea's social hierarchies. Kyung-min and Jong-Suk. are both struggling to make their way in the worlds of business and literature. They meet up to discuss their childhood.
Seoul Station
Seoul-yeok | If there's one thing that South Korea truly excels producing at, then it's probably making zombie stories. Seoul Station, just like the super popular Train to Busan is a story of survival in the face of a zombie pandemic in South Korea. This is an original story that was released in 2016 and will also remind you of several zombie anime just like High School of the Dead, Walking Meat, and the donghua Wo Jiao Bai Xiaofei.
The film was able to deliver a clear message about its story and its morals about it. There are plenty of surprising moments too and exciting scenes, especially that the zombies are obviously a bit OP here, though the animation quality is not the best to be desired of.
Synopsis
Several groups of people try to survive a zombie pandemic that unleashes itself in downtown Seoul.

Source: IMDB
Aachi and Ssipak
Aachi wa Ssipak | This action and sci-fi aeni is quite unique in many aspects, its premise is already a bit intriguing and bizarre. This is another post-apocalyptic story with humor presented in parodic style.
You just need to have a strong stomach in watching this one too because it is truly weird. Although, the animation quality and graphics are definitely good, knowing that it's been released in 2006; that's pretty impressive.
Synopsis
In the future, the world's energy sources have run out. Consequently, human feces have to be used as fuel for engines. Each time a person defecates, his government would reward him with an addictive drug-like candy known as the Juicy Bar, which soon becomes the root of crime and warfare.

Source: Anilist
My Beautiful Girl Mari
Mari Iyagi | With flawless animation and jaw-dropping visuals, My Beautiful Girl Mari is a beautiful experience in its entirety. This was released in 2002 by ADV Films and put so much promise to Korean animation.
Overall, the movie is a spectacular experience that let us reminisce our younger years by following the journey of the main character in a somewhat fantasy and mystery ride that he had.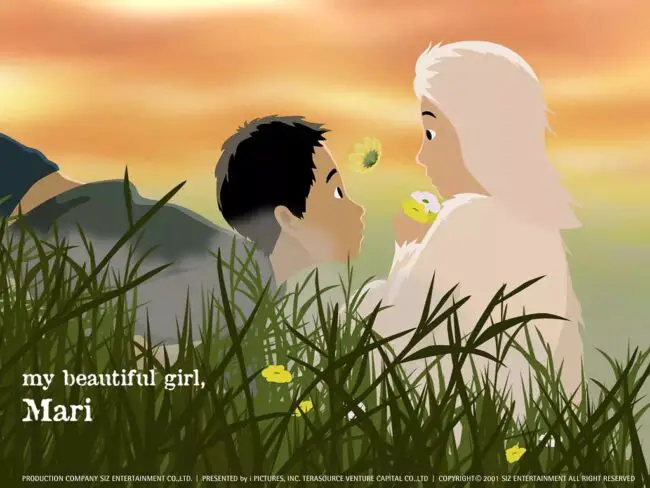 Synopsis
When office worker Nam-woo receives a package from childhood friend Jun-ho it transports him back to their last summer together. Back to their hometown in a small fishing village, it was the last few days before Jun-ho left for boarding school in Seoul. When a marble and an abandoned lighthouse had the power to transport him to a fantastic world where a mysterious flying girl named Mari lived.

Source: Anime News Network
The Fake
Saibi | A psychological and thriller story that will drive you to the edge of your sanity. The Fake is a powerful story about what is good and evil, and what sets them apart as it tackles humans' moral standards and way of thinking. It primarily focuses on the idea of right and wrong and shows how life and people, in general, can be horrible, as it has been a natural aspect of humans' hearts. This Korean anime movie is also directed by Yeon Sang-Ho, the creator of The King of Pigs.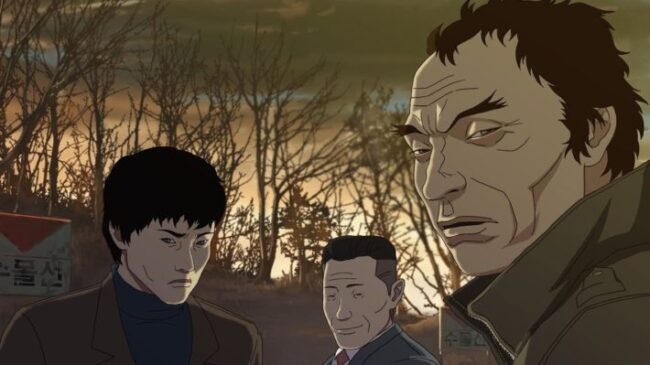 Synopsis
Who is good and who is evil? What is the boundary between them? An animated thriller about the tension between a good-hearted person speaking falsely and an evil-natured person speaking truthfully, and of those that surround them.

Source: Hancinema
Green Days: Dinosaur and I
So-jjoong-han Nam-eui Ggoom | A beautiful coming-of-age story that shows how our younger years and experiences forge our future selves. With excellent animation, the aeni can be quite unconventional, especially with its story but it presented a realistic and relatable story with a powerful message to tell that viewers can reflect to.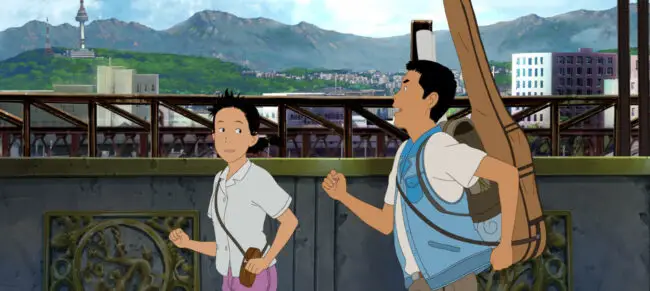 Synopsis
Not wanting to lose, Yi-rang orchestrates a collapse in the middle of a relay race even though she's on the verge of giving up her dream of becoming an athlete. At the same time, Soo-min transfers in from Seoul, and Cheol-soo, who dreams of becoming a scientist, comes into her life. They are all immature but they are in the midst of youthful aspiration. With this warm-hearted animation, Han Hye-jin-I and Ahn Jae-hoon encourage Yi-rang's dreams and portray the fantasy and flutter of adolescence through encounters with good people. Set in the '80s and '90s, an old umbrella and a railroad crossing the downtown in the film is the stuff that reminds us of our lost past, evoking a reminiscence in the audience of that which is vanished. It is a way of evoking the real "dreams" that we have lost in this modern society where rapid capitalization is progressing.

Source: Hancinema
Sorry I Love You: Between of One Year
Mianhada Saranghanda | I have previously listed this aeni as one of the best Korean romance anime and this is adapted from the hit Korean drama of the same title, which as far as I can remember had been a huge hit too in my country under the title, Memories of Bali. The story is filled with so much sorrow and melancholy as it deals with longing and the quest of one's heart toward freedom and true love.
The Crimson Whale
Hwasan Golae | Also known as Volcanic Whale is a horror and thriller aeni from the Korean Academy of Film Arts and was released in 2015. It is a melancholy and gloomy narrative of desolation with themes that involves violence, drugs, and corruption as it revolves around the dire situation of humanity in a grim world as it presented humanity's ugliness from another perspective and oppressive tone of storytelling.
Synopsis
In the year 2070, mankind faces a life-threatening crisis due to huge earthquakes and volcanic eruptions. Korea is in a state of anarchy and Busan is swarming with refugees. Young street dealer Ha-jin has the ability to communicate with whales – a fact she keeps hidden from everyone. One day, a one-armed woman named Baek Sang-won asks Ha-jin to join her in the gules whale hunt. Painful memories lead Ha-jin to turn down the offer initially, but she eventually ends up joining Baek. As she makes friends on the ship, she grows curious about the gules whale and learns that every crew member has a sad gules story. The madness in the crews' eyes as they try to kill the gules brings Ha-jin's trauma to the forefront of her mind – and she experiences her own madness.

Source: Korean Film Biz Zone
Further Recommendations
Wanting for more? We have here some more Korean anime movies that you might also check as follows:
Armageddon
Red Hawk (Bulg-eunmae)
Ghost Messenger Movie
Maemilggot, Unsu Joeun Nal, Geurigo Bombom
Timing
Blue Seagull
Last Updated on September 18, 2022 by Yu Alexius