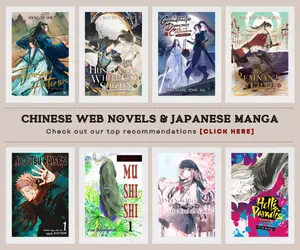 Hey guys, this is another episode guide, and this time, we shall discuss Battle Through The Heavens and where should you start watching it. I am not a huge fan of writing episode guides but I am quite glad that some people appreciated my previous post on Soul Land Episode Guide, and just like Soul Land, Battle Through The Heavens is a donghua that became a bit complex as it gained a whole lot of episodes.
Battle Through The Heavens can be a bit tricky, especially to those who hadn't followed it from the start and only discovered it recently. With its multiple seasons and several special episodes, and even a reboot, it can get confusing where one should start watching the donghua. But before we proceed with the Battle Through the Heavens Episode guide, let's have a look first at the basic details that viewers should know about it.
Battle Through The Heavens Overview
The Chinese anime (donghua) was first released on January 7, 2017, and it aired until April 1, 2017, for a total of 12 episodes. It was animated by Shanghai Foch Film and revolves around Xiao Yan's journey to get stronger to redeem the family honor from the humiliation that was brought upon him by his former fiancee, Nalan Yanran who openly called off their engagement because he lose his status as a cultivation genius.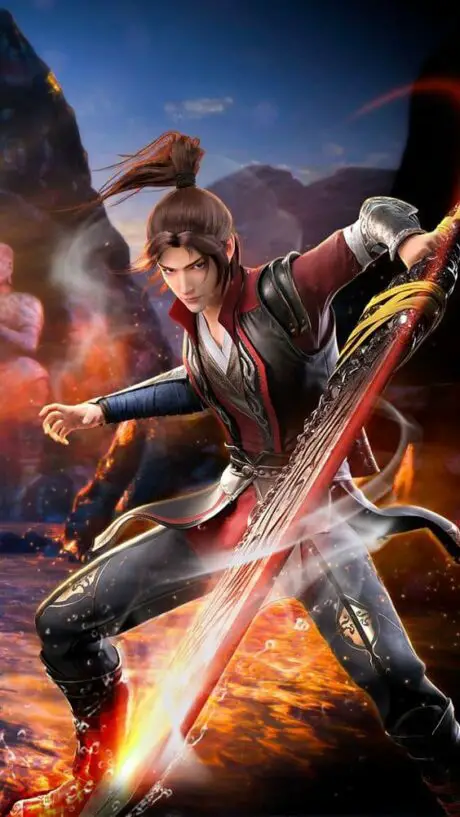 The donghua was adapted from a novel by Doupo Cangqiong (Fights Break Sphere) or Battle Through The Heavens which was written by Tian Can Tu Duo (also known as Heavenly Silkworm Potato). The novel is one of the series in his trilogy, the other two being Martial Universe (Wu Dong Qian Kun), and The Great Ruler (Da Zhuzai) – both having been adapted into donghua too.
Synopsis
In a land where no magic is present. A land where the strong make the rules and the weak have to obey. A land filled with alluring treasures and beauty, yet also filled with unforeseen danger. Three years ago, Xiao Yan, who had shown talents none had seen in decades, suddenly lost everything. His powers, his reputation, and his promise to his mother. What sorcery has caused him to lose all of his powers? And why has his fiancee suddenly shown up?

Source: wuxiaworld.com
However, things get a bit complicated once the first season was over as Battle Through The Heavens was transferred to another studio, this time, it is Shanghai Motion Magic that gets to animate its first special episodes, and thus, started the new era for the series.
Motion Magic had been handling its production since then, which includes the succeeding seasons until the recently concluded 4th season's special episodes – The Three-Year Agreement.
Battle Through The Heavens Episode Guide
This is where we have to enumerate first all the seasons that the donghua have, how many episodes are there in every season, and the year it was released.
But first, here's major news that needs to be learned by viewers. The first season of the donghua which was animated by Foch Film is scheduled to have a 3-episode reboot from Motion Magic and is slated for release this 2022. Therefore, fans have the options to either watch the original first season or simply wait for the reboot to be released. The first season reboot is titled Battle Through The Heavens: Origin and it will be included in the episode guide below.
Titles
Description
Date Started
Date Ended
No. of Episodes
Dou Po Cangqiong
Season 1
January 7, 2017
April 1, 2017
12
Dou Po Cangqiong: Yuanqi (Origin)
Reboot (S1)
July 17, 2022
July 24, 2022
3
Dou Po Cangqiong Specials
S1 Special
September 30, 2017
October 7, 2017
2
Dou Po Cangqiong 2
Season 2
March 3, 2018
May 13, 2018
12
Dou Po Cangqiong Tebie Pian 2:
Sha Zhi Lan Ge (Song of Desert)
S2 Special
April 14, 2019
April 28, 2019
3
Dou Po Cangqiong 3
Season 3
July 21, 2019
September 29, 2019
12
Dou Po Cangqiong 4
Season 4
March 28, 2021
August 29, 2021
24
Dou Po Cangqiong: San Nian Zhi Yue
(Three-Year Agreement)
S4 Special
October 31, 2021
January 16, 2022
13
Dou Po Cangqiong: Nian Fan
Season 5
July 31, 2022
n/a
104
In total, the Battle Through The Heavens donghua adaptation currently has 105 episodes, including the scheduled Battle Through The Heavens Season 5. Now, that's actually plenty of episodes right, especially for those who wish to binge-watch it from the start. I suggest for viewers follow the chronological order of its release, although the reboot is optional I think it won't hurt to add 3 more episodes once it has been officially released.
Where to watch the donghua?
Each season of Battle Through The Heavens is available on its official outlet on Tencent Video while several donghua and anime sites have it on their archive too such as Mundo Donghua, Gogoanime, NarulDonghua, and many more.
Where to read the novel?
Now, if the donghua has caught your attention and it inspires you to read the novel, there are plenty of websites online to read Battle Through The Heavens. On my end, I've finished reading it through the Webnovel app, and the Novelfull website.
Last Updated on July 9, 2023 by Yu Alexius