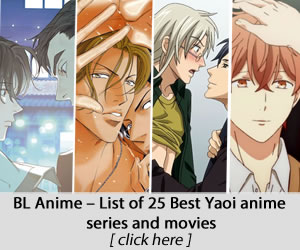 The isekai journey of Naofumi had been one that we'd fall in love with all these years albeit, we may not wish to be in his shoes, especially during the early days of his adventure. Nonetheless, The Rising of the Shield Hero has definitely built a name on its own as one of the best isekai anime in recent years, in fact, it has been quite the controversial one, isn't it?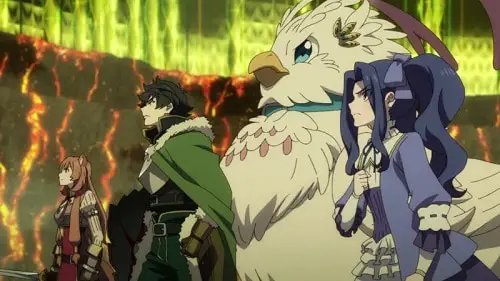 The Rising of the Shield Hero is currently airing its 2nd season as part of the spring 2022 anime lineup and this had been a highly anticipated series by many fans of isekai antics out there as it continues his journey as one of the Four (4) Cardinal Heroes which had been summoned inside a fantasy world from modern-day Japan to fulfill their duties of saving that world from imminent destruction.
In the process, he had experienced a lot of things which includes betrayal, persecution, abandonment, and many more – this is where the story started to get interesting as he strengthen his heart for the sake of survival. I must say, he had quite an interesting character development that sometimes I felt like this fantasy world does not deserve him at all, nonetheless, we are only getting closer to the exciting part which will be highlighted in The Rising of the Shield Hero Season 2 this year.
Top Anime Like The Rising of the Shield Hero
For many fans, this feels like a generic isekai story, that might be true but it has its own unique appeal that made us all crave for more. That is why I am excited to share my top picks of recommended anime like The Rising of the Shield Hero that I believed you guys might want to check out too as it shares similar elements with Naofumi's isekai journey and beyond that.
Arifureta: From Commonplace to World's Strongest
Betrayed and going through hell, Arifutera follows the isekai journey of Hajime who had been betrayed by his classmate as he went through various hardships and faced deaths a lot of times all for the sake of what? Jealousy!
Just like The Rising of the Shield Hero, Arifureta is an anime where the main character had been transported from modern-day Japan. Unlike the former where there are only four of them, Arifureta had an entire classroom transported into that world, oh, that sounds like I'm a Spider, so what?
Hajime just like Naofumi went through tribulation to strengthen himself, alone and slowly finds allies from total strangers. Yes, they had been betrayed by people whom they think are their friends but eventually, they find the most unexpected people. In Hajime's case, it is a vampire who had been sealed beneath the labyrinth that had been abandoned and left by his classmates.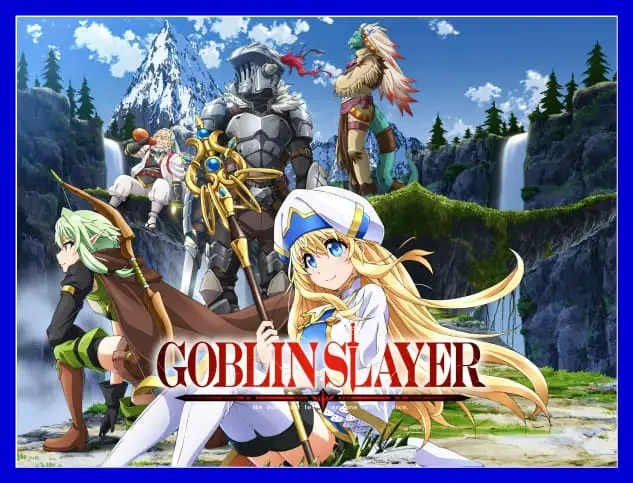 If there are any similarities with The Rising of the Shield Hero here I think it lies in all the controversies that come with it. Yes, Goblin Slayer had been one of the most controversial anime when it first aired in 2018 and we can still remember the horrifying reaction of the anime community at that time. Nevertheless, it sure is a hell of a ride with so much action and drama.
I think it just happened that it has some kind of sensitive themes and scenes that definitely earned the ire of the communities, or so if they only did a bit of a better censoring that time. Nonetheless, Goblin Slayer has all the fun and action-packed adventure that we can also find in The Rising of the Shield Hero.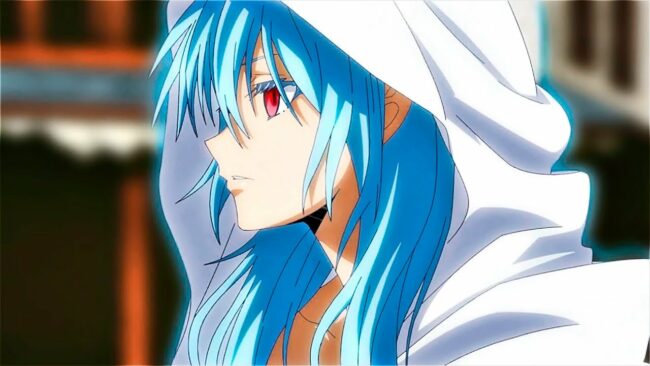 No betrayal here, just a little bit, but That Time I Got Reincarnated as a Slime simply shares a bit of similarity with The Rising of the Shield Hero in many ways. Both main characters are summoned from modern-day Japan and they had been transmigrated to a fantasy world. Although, I think that Tensura (Slime anime) has a bit of diverse and fun folklore to follow, while The Rising of the Shield Hero is a bit political in various degrees. But Tensura also has politics since it revolves around the power struggles of different factions and various demon lords.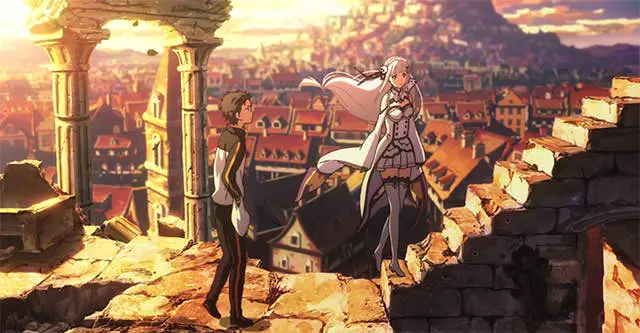 If there's any isekai journey that we wish we don't want to come in but still enjoyed watching, Re: Zero is definitely one of them. Just like Naofumi, we may not want to be in the same shoes as Re: Zero's main character Subaru, after all, you have to experience deaths a whole lot of time just to get the future that you desire, unfortunately, not many of us might want to go through that hell.
Re: Zero thrives in all the drama and powerful dialogues in it which had been woven from a well-narrated and complex thread of stories that have been written intricately. There's magic and action, but above everything else, it is that rivetting feeling of pain, sorrow, happiness, and fulfillment of surviving and triumph despite so many odds that made this journey a worthwhile experience.
Is It Wrong to Try to Pick Up Girls in a Dungeon?
If you love mythology or any story that involves gods and goddesses, then Is it Wrong to Try to Pick Up Girls in a Dungeon or also known as Danmachi is a must-watch anime for you.
This adventure anime that mixed with different mythologies such as those of Greek, Roman, Egyptian, and Norse have been a fantastic ride, especially to shounen fans. Just like The Rising of the Shield Hero and Arifureta, Danmachi revolves around adventure and leveling-up plots, exploring dungeons and labyrinths while also presenting a compelling story in the process.
Related Post: Danmachi Season 4 Part 2 is one of our top upcoming anime of 2023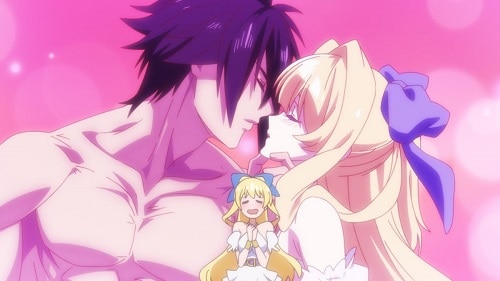 Alright, let's take a bit of a break from all the drama and went full overboard in comedy. Cautious Hero is probably one of the most obnoxious but addictingly entertaining isekai anime in recent years. Imagine a summoned hero being overly cautious is just amazing and hilarious at the same time while the goddess that summoned him received all the backslash of his actions. Nonetheless, this is a great stress-reliever and still punch some decent drama in its plot.
BOFURI: I Don't Want to Get Hurt, so I'll Max Out My Defense.
We can't talk about The Rising of the Shield Hero without remembering Maple from Bofuri. Just like Naofumi, she's also a shield hero, yeah, a tank knight who went all defensive to the point that her defense became the best offense.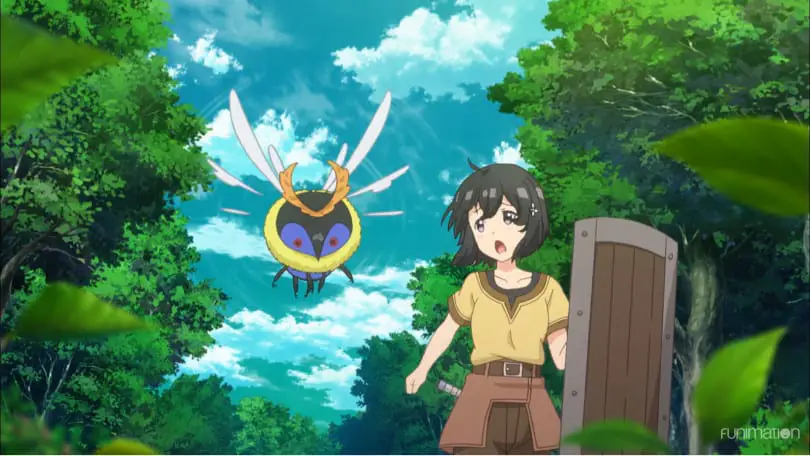 Unlike the other titles in this list, BOFURI is not an isekai or an adventure-fantasy anime, in fact, it is an anime about online gaming. Yes, an MMORPG game, a role-playing anime, and it just happened that our adorable main character who is a newbie happened to play an ultra-defensive character and she went to obliterate even the most experienced players out there.
However, I think it truly excels in presenting a story of how a common interest can help you find friends. It is about shared interests and helping you find people that will help you grow and spend your time with them. It is that kind of satisfaction that I think as an online gamer too had made this anime resonates with me.
Another isekai anime on the list and while there's a bit of action and rebellion here, How a Realist Hero Rebuilt the Kingdom is more on the political side, and there is a bit of similarity with The Rising of the Shield Hero here in that aspect. Plus, both our main characters are a bit grounded and logical in making their decisions, although Naofumi was only able to be like this after he went through all that scrutiny and betrayal.
Both series also feature the MC being the last hope of the respective kingdoms where they had been transmigrated, albeit, in Naofumi's end, it is quite a complicated relationship that he shares with the kingdom.
Heartbreaking to the extent that it is numbing. Grimgar of Fantasy and Ash is a fantastic adventure anime with the same antics as many isekai series out there. Here, we have a group of teenagers being awakened in a fantasy world and they are assigned jobs, roles that they must fulfill as an adventurer.
However, things ain't easy as they may look from the other series, the hardship and pain are realistic, the story development is realistic that sometimes it feels hopeless but at the same time redeeming when a challenge had been overcome. It shows how a real adventuring party spent their days and the enigmatic tribulations that come with it.
Death March to the Parallel World Rhapsody
Similarity? There's a harem! Death March to the Parallel World Rhapsody is just like any fantasy and isekai anime. The Rising of the Shield Hero also has its gradually growing harem albeit not direct as Death March. This is also a bit light-hearted compared to many of the titles here but will still give you a decent amount of fights and adventuring antics.
Further Recommendations
Further beyond our top picks are some more anime like The Rising of the Shield Hero that we thought you might also want to check and are definitely worth checking out too as follows:
In Another World With My Smartphone
Isekai Cheat Magician
Spirit Chronicles
Mushoku Tensei: Jobless Reincarnation
TSUKIMICHI -Moonlit Fantasy-
Rokka no Yuusha
I'm Standing on a Million Lives
Last Updated on December 19, 2022 by Yu Alexius