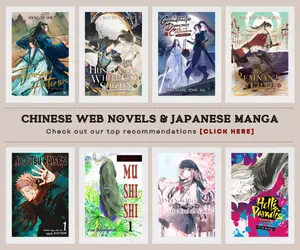 A new Chinese action and adventure anime is coming and it is something that we should look forward to as it is adapted from a novel written by Chen Dong, the author behind the popular cultivation donghua Perfect World (Wanmei Shijie).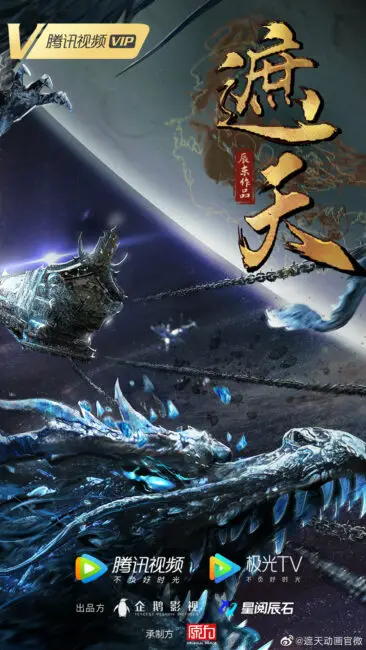 Perfect World had been one of the best Chinese cultivation anime that we had recently and it has been airing continuously since it has been officially released in April of 2021, joining the ranks of Soul Land among the donghua that has been airing continuously. Now, having another work of Chen Dong getting a donghua (Chinese anime) adaptation will only mean that we will have another fantastic story to follow soon.
Shrouding the Heavens (Zhe Tian) Donghua Announcement
The upcoming donghua was first announced during the Tencent Video Animation annual conference that took place on August 8, 2021. It is among the list of titles that have been grouped as stories that revolve around passionate heroes, a common antic in the xinxia (Chinese cultivation) plot. Among the other confirmed new donghua in this category from Tencent are Martial God Asura, Great Doctor Miss Nine, Dragon Prince Yuan, Proud Swordsman, World's Best Martial Artist, and Soul Land 2: The Unrivaled Tang Sect.
Alright, let's start taking a look at the novel where this new donghua was based. It is adapted from a Chinese web novel called Zhe Tian (遮天) or also known as Shrouded Sky, or Shrouding the Heavens. It was written by Chen Dong, as I've mentioned earlier, he is the author behind Perfect World (Wanmei Shijie). He also wrote some more popular titles such as World of Immortals, The Sacred Ruins, and Shen Mu. It was first published in 2010 by Qidian and had been consisted of 1822 chapters.
Synopsis
In the far reaches of the dark and frozen universe, nine enormous dragon corpses were tied with an ancient bronze coffin. It seems that they were set there since the birth of the universe. Such an astonishing scene was captured by a space probe floating in outer space.

Nine dragons and the mysterious bronze coffin made people wonder whether they came back to ancient times or just reached the other shore of the universe. A giant mythical world was unfolded, where immortality gradually appeared and paranormal events continuously occurred.

Countless people started to find their own tracks (The Dao) in such a mythical realm. Their passion was like a turbulent ocean wave that would never cease. The heat in their blood was like erupting volcanoes. Their desire for power and immortality dragged them down to the chasm without knowing it.

Thirty-three classmates held a reunion after graduating. Their friendship was tested, as the bronze coffin took them away from earth and arrived on another unknown planet. The desire for living forced them to follow the path of the ancient gods. Entering a new world of cultivation, will any of them reach immortality, or will they all die along the way?

Source: Novel Updates
The story of Shrouding the Heavens will share a lot of similar antics and cultivation tropes from various stories that we had seen out there. At its core, it is a martial arts and cultivation story with elements involving multiple realms, mythical beasts, isekai (transmigration), and many more.
The novel was also adapted into manhua which was released in January of 2020 on Webnovel and Tencent Comics with story and arts by Shen Man Jun.
Animation Studio & Release Date
The studio behind A Mortal's Journey to Immortality, Original Force will handle the donghua adaptation of Shrouding the Heavens with Tencent Penguin Pictures as the producer.
Great news for fans of the Shrouding the Heavens donghua adaptation! The release date of the highly-anticipated series has finally been confirmed for May 3, 2023. Although there was no official release date announced initially, it was listed as part of Tencent's 2022-2023 donghua lineup, leading fans to expect that it would be released within those timeframes. With this new information, fans can now mark their calendars and prepare for the upcoming release of the Shrouding the Heavens donghua series.
However, avid fans of the novel can still check for updates on its official page on Weibo as well as on Tencent Video where it'll be posted upon its release as its streaming platform.
Last Updated on April 19, 2023 by Yu Alexius