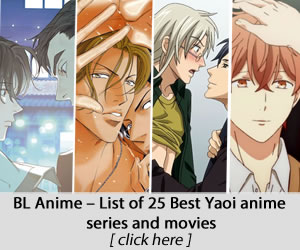 The Fall 2021 anime lineup had been filled with so many surprises and Blue Period is one of them. I am not expecting this anime to capture my heart in one way or another but there are plenty of reasons to love this series that revolves around chasing your dreams through colors, lines, and many more with ART.
There's a bit of drama, and humor in the Blue Period that will give you all the excitement that you need. However, it thrives in its sheer power to deliver a powerful and inspiring message with Art as a tool and have the viewers set in the shoes of its main character Yatora Yaguchi. With great storytelling, we can feel and understand Yatora's anguish, desires, craving, and a whole lot more with his quest for finding purpose for his life and the dilemma that he went through for sake of chasing his dream.
Aside from that, another factor that I enjoyed with Blue Period is the fact that we have a handsome main character. Yes, Yatora is just as handsome as his talent, and in one way, you'll get reminded of Asta from Black Clover through him. He's more like the adult, a bit mature and handsome version of Asta, plus he is no shrimpta. Additionally, it is amazing to have supportive and positive characters supporting him, his friends, and colleagues, their presence just made the story even more interesting and relatable, as they also share their own dilemmas and how they're all connected by their dreams in one way or another, no matter what are the goals that they had set for themselves in the future. Plus, I am shipping Yatora and Ryuuji, they just remind me of Banba and Ling from Hakata Tonkotsu Ramens.
Blue Period Synopsis
The studious Yatora leaves a dry life of study and good manners behind for a new passion: painting. But untethering yourself from all your past expectations is dangerous as well as thrilling…

Source: Kodansha USA
In line with this, I am bringing you our top recommended anime like Blue Period to get you inspired with chasing your dreams and enjoying the learning process amidst the uncertainties.
10 Anime Like Blue Period
Smile Down the Runway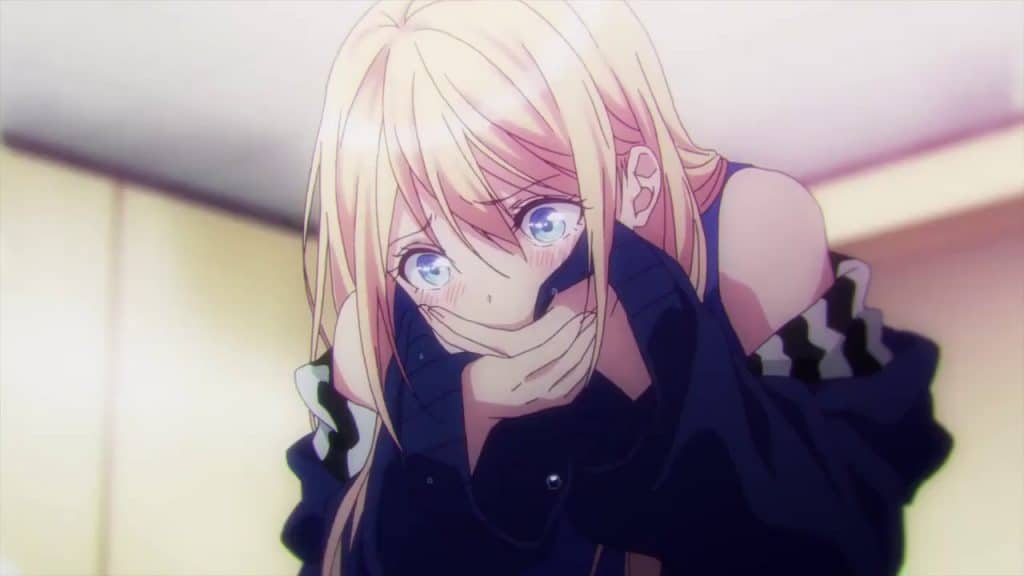 This fashion-centered anime is just as exciting as any shounen and drama story we had out there. It is all about chasing your dreams no matter how hard it may be, no matter what your disadvantages are. It is an inspiring anime that follows the journey of two young hearts, one aspires to become a supermodel despite her short stature, one aspires to be a professional designer, with his unfostered talent he slowly learns the craft and made a mark for himself. Smile Down the Runway is among my top anime of 2020.
Let's Make a Mug Too
A journey of discovering something new, Let's Make a Mug Too is an exciting story of learning and this time, it's pottery, another kind of art that I believed fans of Blue Period might want to delve into. It is a slice-of-life anime backed with good drama and tells a whole lot more about its art.
Welcome to the Ballroom
Both Blue Period and Welcome to the Ballroom have a similar protagonist. Having the same passion for chasing their dreams as they found themselves exploring a new interest and eventually growing and developing the skills needed for it. With awesome character development, Welcome to the Ballroom can be your best watch to follow up for Blue Period.
Sketchbook ~full color's~
Let's get back to drawing, and this anime will bring all the fun learning experiences that we all need through the interesting development of the main character with the help of her friends in the art club. It has the artistic beauty of storytelling that thrives in the simple and casual narrative, and daily life experiences of the main characters.
Chihayafuru
In discovering a new passion and finding purpose in life, we should always give our utmost effort to succeed and that is something that we should keep in mind. This is what makes Chihayafuru and Blue Period similar, both anime revolves around discovering a new passion and the main characters are giving all their best for fulfilling their goal while keeping in mind the future career that comes with it.
This Art Club Has a Problem!
So here's a hilarious anime that revolves around the daily life in the art club that seems to have some problem. It revolves around the interesting character interactions and all the crazy antics that they can bring to the table.
Keep Your Hands Off Eizouken!
Here's another anime that will revolve around creating art but this time, it's about making anime. Yeah, Keep Your Hands Off Eizouken! is an anime about making anime, and it is amazing how it can be both entertaining, educating, and a passion-driven experience. This is an anime like Blue Period that fans should not miss watching, it is well-animated with gorgeous art to perfectly capture the essence of its story.
Bakuman.
Bakuman and Blue Period share a similar plot especially in depicting a story where the main characters have to enter the artistic world, discover their passion in it, and experience the challenges and trials that come with it as they pursue success through their art.
Arte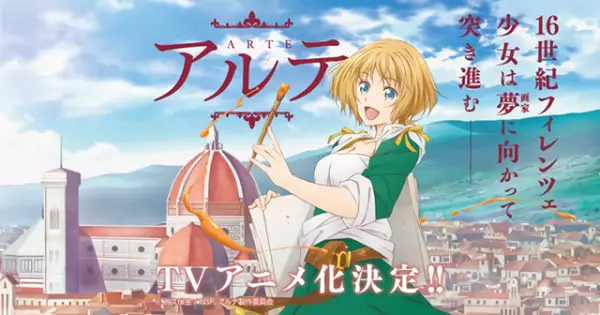 Let's go back in time, Arte is a story of how a young noblewoman disregards her status in search of freedom and art. This is a story that defies society, Arte is a woman who is ahead of her time, she entered the artistic world that people that day often regards as a field only for men, but she made a scene, create a space for herself, and occupied it for the world to see her art. Both Arte and Blue Period are animated by the same studio, Seven Arcs.
Barakamon
Next is one of my all-time favorite slice-of-life anime, Barakamon. This might be different than Blue Period in some ways, but it does share some similar vibes, especially the plot of rediscovering one's passion and burning that passion once again to find a new purpose and set goals in the future. Both anime are inspiring and motivating in many ways, that fans can learn some life lessons too.
Further Recommendations
With All Our Hearts
Palette: Shikisai no Shoujo
Tounen-bun no Watashi e
Blue: Line Step Brush
Kakushigoto
Hitohira
Remake Our Life
Fastest Finger First
Kabukibu
Now, prepare your watchlist and add these anime like Blue Period to delve further into an exciting adventure of discovery and finding purpose in life. If you haven't watched Blue Period yet, the series is currently airing this fall 2021 season.
Last Updated on September 29, 2022 by Yu Alexius