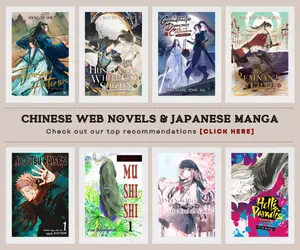 From the author of Battle Through the Heavens, Martial Universe, and The Great Ruler; here comes another donghua adaptation that deals with the classic HSP (Heavenly Silkworm Potato) settings and cliches. Yes, Dragon Prince Yuan (Yuan Zun) is one of the recent novels from Heavenly Silkworm Potato (Tian Can Tu Dou) and one that will bring familiar feelings and vibes, especially to those donghua viewers who had watched the other adaptations of HSP works.
Dragon Prince Yuan / Yuan Zun Anime Announcement
It was during the Tencent Video Animation Annual Conference last August 8, 2021 that Dragon Prince Yuan donghua adaptation had been announced. It is one of the new upcoming Chinese anime from Tencent for their 2021-2022 lineup under their category group of Passionate Heroes (热血英雄) where they'll list all the xuanhuan and cultivation-related donghua that follows the youthful path of adventure.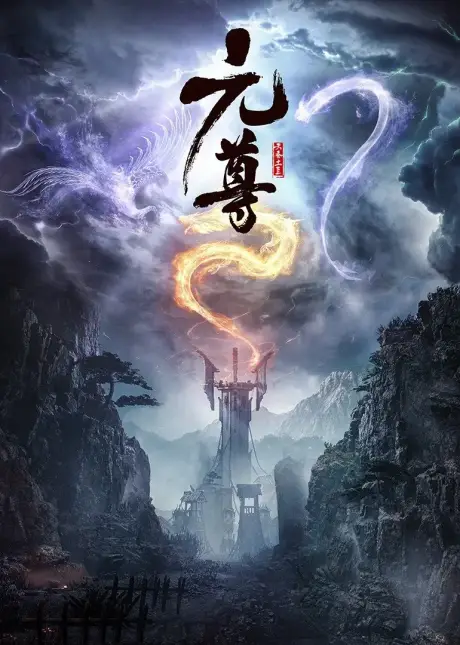 In line with its anime adaptation having been green-lit, let's take a look at some of the basic details that Chinese anime (donghua) fans should learn about it as an introduction. The upcoming series is based on a novel by Heavenly Silkworm Potato, the author behind some of the most popular Chinese anime adaptations in recent years such as Battle Through the Heavens (Doupo Cangqiong) and Martial Universe (Wu Dong Qian Kun). These two along with The Great Ruler formed a trilogy series, and the latter previously received a donghua adaptation with the title The Grand Lord in 2019. However, it'll get a reboot which is scheduled in 2022 with its original title The Great Ruler.
Let's talk about Dragon Prince Yuan, it has a shared universe with The Great Ruler (actually, this is a prequel) and is also known by the title Venerable Yuan. The original novel was published in 2017 with illustrations provided by artist Dr. Daji. It has a total of 1503 chapters and had been published on zongheng, and was fully translated and licensed for English release through Wuxiaworld. It also received a manhua adaptation on December 5, 2017 and is available to read on Bilibili Comics.
Synopsis
Destiny is stolen at birth, the prince of the once-mighty Great Zhou Empire, Zhou Yuan, has been plagued by a fatal poison till fate draws him to a mysterious domain where he meets a beautiful girl in green, a bizarre dog-like creature and an unfathomable old man in black. Join Zhou Yuan as he is thrust into the whirlpool of destiny while he seeks the pinnacle of cultivation.
Animation Studio and Release Date
Dragon Prince Yuan release date hasn't been unveiled yet but since is listed as part of Tencent's donghua lineup for 2021-2022, we can expect it to premiere within those timeframes. Motion Magic will be serving as its animation studio. With this, it only makes sense as most of Heavenly Silkworm Potato works had been adapted by Motion Magic, the first one being Battle Through the Heavens Season 2 in 2018. The studio then took over Martial Universe, the reboot of The Great Ruler, and the reboot of the 1st season of Battle Through The Heavens which was first animated by FOCH. Tencent Penguin Pictures and WinFuture Media are producing the donghua.
Trailers & PVs
Let's take a first look at the donghua adaptation of Dragon Prince Yuan novel which highlights some top-notched 3D fights, something we can always expect from Motion Magic. This new trailer along with a new key poster was revealed during the Tencent Video Animation 2022 Conference.
The series shall be in full CGI just like the other works of Motion Magic, and if you wish to get updates about this donghua. Don't forget to subscribe to our newsletters and check our Chinese animation archives for more news and recommendations.
© Dragon Prince Yuan | Motion Magic, Tencent Penguin Pictures, WinFuture Media
Last Updated on August 20, 2023 by Yu Alexius