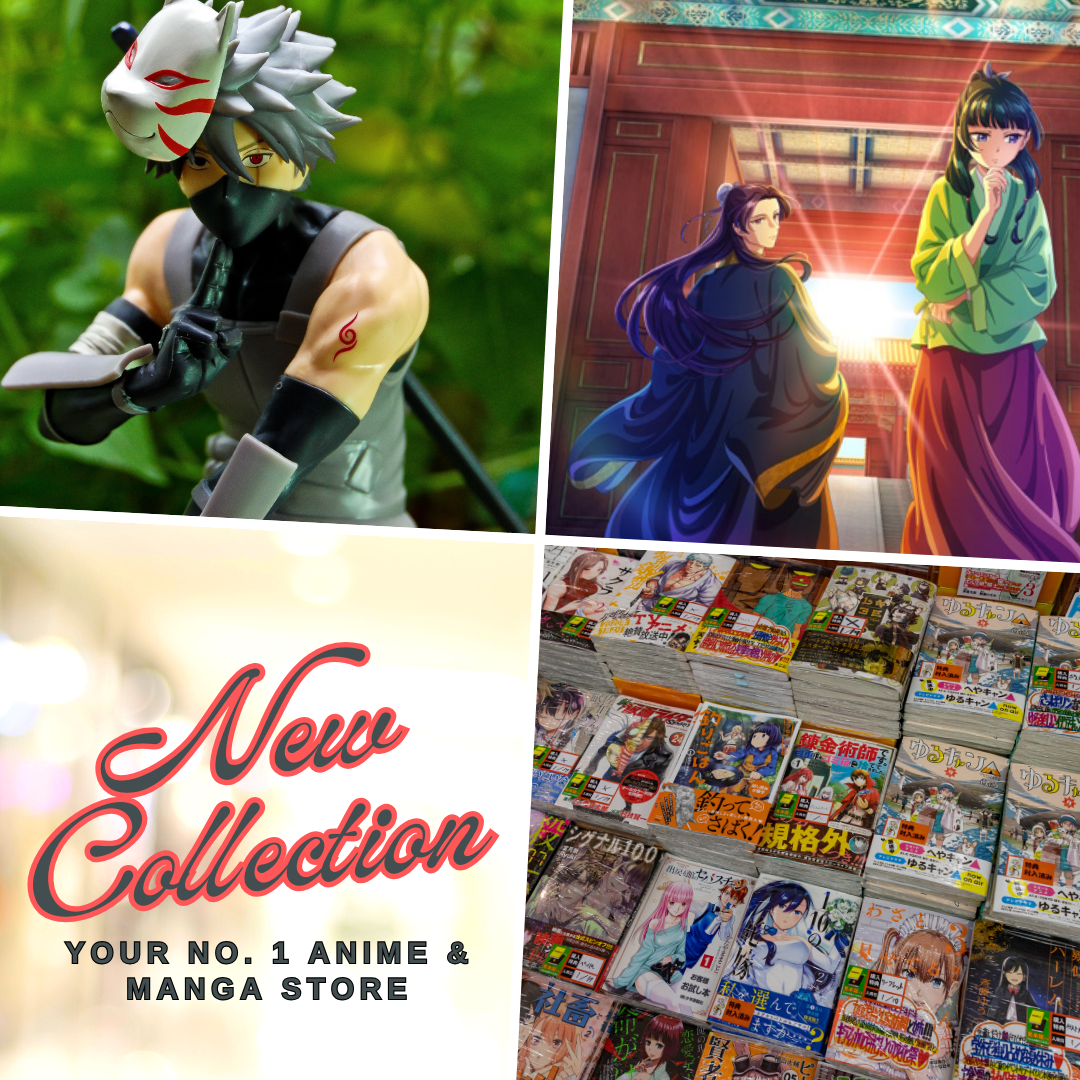 Whenever I'm watching a donghua or Chinese animation, I often have the feeling that I think I've seen this trope somewhere else, from a different anime or donghua. While, that may be true, sometimes, it goes beyond pure coincidence as I've tried to take a look at it a bit deeper and found out something interesting. "Oh, so this donghua was written by the same author as that series". I believed this is an expression that I've shared with many donghua fans at the very least.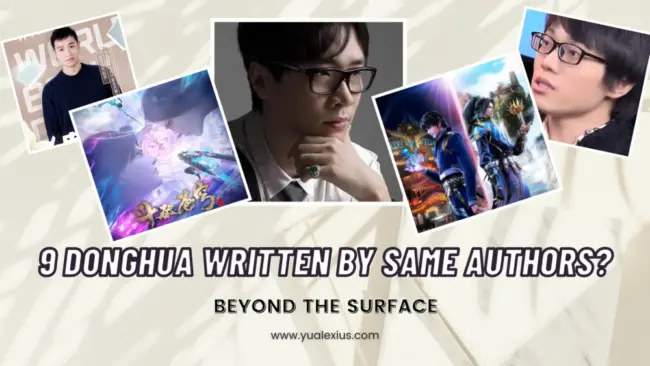 Sometimes, these discoveries often lead me too hyped on the other series because I fell in love or enjoyed the other one. I am sure that I am not the only one in the same boat in regards to this matter, that is why I've prepared a list of pair of donghua written by the same authors for the purpose that I might be able to help my fellow fans of Chinese animation to fill their watchlist and discover other shows that were also created by the same mind behind their favorite story.
Soul Land & Throne of Seal (Author: Tang Jia San Shao)
Two of the most popular donghua in recent years were created by the brilliant mind of the same person, Tang Jia San Shao; one of China's most prolific and top-earning web novelists. Soul Land had become the face of Chinese animation to many fans domestically and became the most-watched donghua for consecutive years in mainland China, while Throne of Seal had been among the new favorites among fans of 3D donghua in 2022. Aside from these two series, Tang Jia San Shao also wrote the source material of The Magic Chef of Ice and Fire, a donghua adaptation from YOUKU's lineup, and The Land of Miracles from iQIYI.
Battle Through The Heavens & Martial Universe (Author: Tian Can Tu Dou)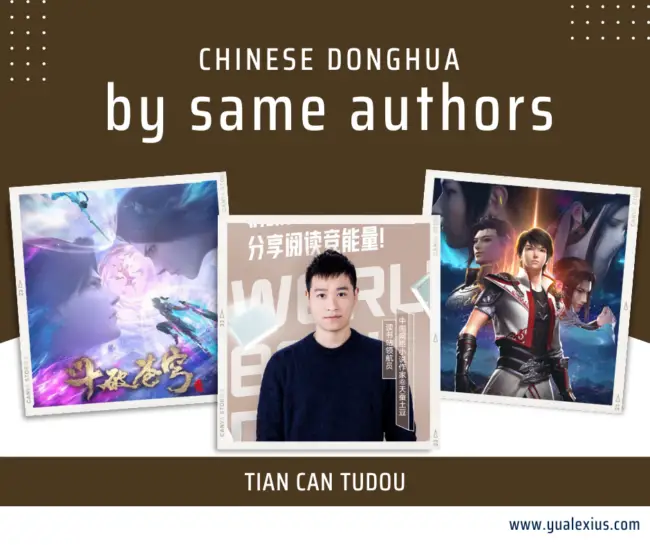 Two of my favorite high fantasy donghua, Battle Through the Heavens and Martial Universe were based on novels by Tian Can Tu Dou or also known as Heavenly Silkworm Potato. He is also the mastermind behind other donghua series like The Grand Lord (the last of the trilogy along with the two series mentioned earlier). The upcoming Chinese animations Dragon Prince Yuan and The Great Ruler (a 3D version of The Grand Lord) are also adapted from his works.
Grandmaster of Demonic Cultivation & Heaven Official's Blessing (Author: Mo Xiang Tong Xiu)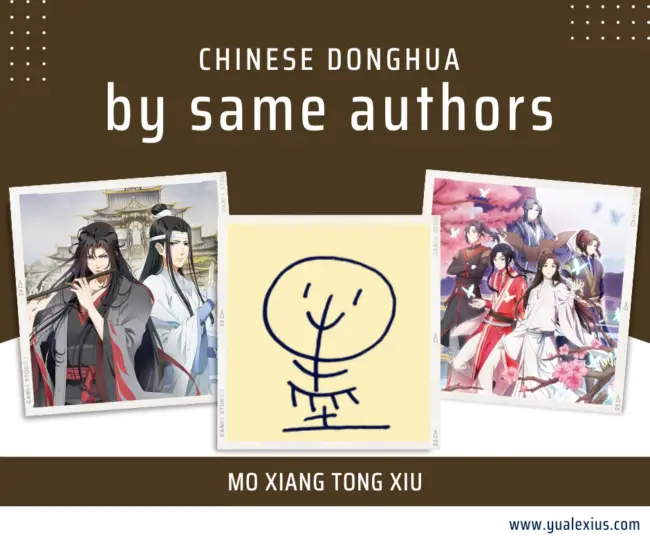 For fans of boys-love antics in Chinese Animation, Mo Xiang Tong Xiu must have been a familiar name, after all, she wrote a trinity of compelling danmei (boys-love) stories that captured the hearts of many fans from all over the world. As far as popularity is concerned, Grandmaster of Demonic Cultivation, Heaven Official's Blessing, and Scumbag System were among the most recognized donghua by fans outside of China, mostly women. Despite the strict censorship in China, it's great that BL donghua can still be produced and even thrive in such an environment.
Great Journey of Teenagers & Word of Honor (Author: Zhou Munan)
When it comes to low fantasy or wuxia stories, I often adored all the donghua that came up from the brilliant mind of Zhou Munan, an author who excels in narrating youthful adventures full of aspirations, mischief, and burning desire to achieve something great. Among his works, Great Journey of Teenagers and Word of Honor must've been my favorites. Though his other novels were also adapted into Chinese animation such as The Young Brewmaster's Adventure (a prequel to Great Journey of Teenagers), and the upcoming Legend of Assassin.
Stellar Transformations & Swallowed Star (Author: I Eat Tomatoes)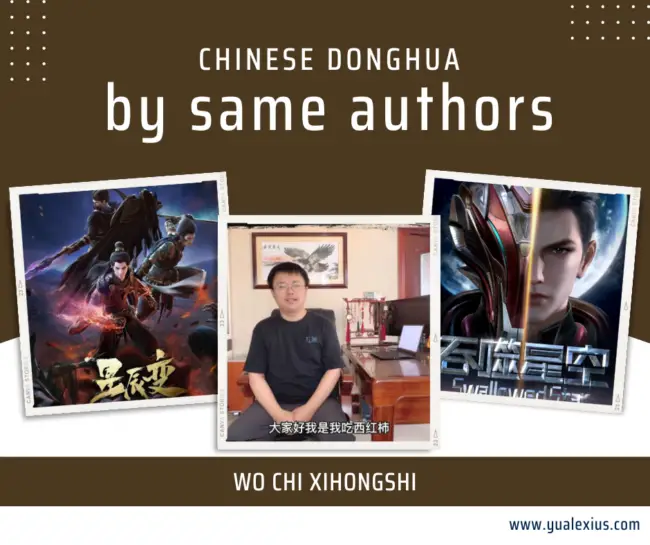 Simply known as Tomato, Wo Chi Xihongshi is the author behind some of my personal favorite donghua such as Stellar Transformations. He was also famous for his other works such as Coiling Dragon and Lord Xue Ying. But I think the biggest contrast that I can compare with them is his sci-fi plus high fantasy story of Swallowed Star. It has the futuristic and dystopian feels but is still embedded with cultivation antics we commonly found in many Eastern fantasy donghua.
Drowning Sorrows in Raging Fire & The Defective (Author: Priest)
Here comes another familiar name for Chinese BL donghua fans. Priest is the brain behind some of our beloved BL stories such as the mystery plus urban-fantasy story of Drowning Sorrows in Raging Fire and the sci-fi The Defective. That was also quite a contrast, right? She also wrote two more novels that were scheduled to get donghua adaptations and they are Silent Reading and Liu Yao.
A Will Eternal & A World Worth Protecting (Author: Er Gen)
The author behind popular novels like I Shall Seal The Heavens and Renegade Immortal is next on our list, that is Er Gen whose novels like A Will Eternal and A World Worth Protecting were adapted into a donghua. Furthermore, Renegade Immortal had been green-lit by Tencent too as part of their upcoming lineup of Chinese animation works.
Perfect World & Tomb of Fallen Gods (Author: Yang Zhendong)
Perfect World has become a surprising hit and had been airing continuously for over a year already since its premiere in 2021. But did you know that the newly released Tomb of Fallen Gods is also written by the same author as Perfect World? Yeah, Yang Zhendong is the mind behind them, as well as in the upcoming donghua adaptation of Shrouding the Heavens.
Legend of Exorcism & Dawn of the World (Author: Feitian Yexiang)
Alright, you might be thinking that I'll put Legend of Exorcism and Epic of Divinity Light here but surprisingly no. It's very easy to figure out that the two donghua were written by the same author since Epic of Divinity Light had been marketed by Bilibili as the prequel to Legend of Exorcism. But here's another donghua which was written by its author Feitian Yexiang, it also has BL vibes albeit, with horror elements, that is Dawn of the World which was released in 2018.
Last Updated on November 8, 2022 by Yu Alexius