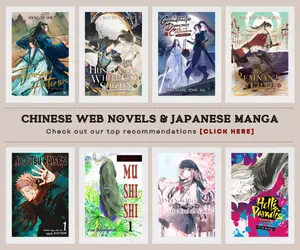 Hey guys, it's another time for a donghua FAQ session and we shall talk about Dragon Heart Girl: Shadow Diver – a Chinese anime movie from the 2021 lineup of bilibili.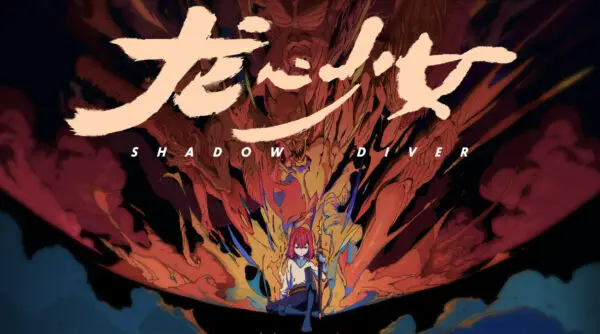 What is Shadow Diver?
Shadow Diver is part of the Dragon Heart Girl 龙心少女, an IP name for the entire series that includes the 2016's animated short film Alita's Trial, and the 2019's short film A Bedtime Tale. Therefore, the Dragon Heart Girl has the following works so far:
Alita's Trial (2016)
A Bedtime Tale (2019)
Shadow Diver (2021)
Aside from these three (3), there's also another project called "Falling" which is considered as part of the Dragon Heart Girl series.
Animation Studio & Staff
The animation studio behind the Shadow Diver is the sensational Studio Tumble – it was established by two students from the Beijing Film Academy that worked on their graduation project "Alita's Trial" along with students from the Communications University of China. Alita's Trial then goes to get 2nd place in a bilibili contest back in 2016.
Later on, the two students from Beijing Film Academy also founded a company called Tongpu. As key people in Studio Tumble that animated Alita's Trial, they continue working on another project and that is A Bedtime Tale, this is where bilibili noticed them and get into an agreement where the Chinese giant media company sponsored the Shadow Diver movie.
The studio also animated The League of Legends ONA "Chen Feng Gui" also known as Kin of the Stained Blade in collaboration with Haoliners Animation League and IDEOMOTO.
Trailer & PVs
Here are the available promotional videos and teaser trailers that we had so far about the Shadow Diver donghua.
Where to Watch Shadow Diver?
Dragon Heart Girl: Shadow Diver is not released yet, however fans can expect it to be available on bilibili once the movie is out. Studio Tumble's other works like Alita's Trial and A Bedtime Tale were also published on bilibili, the studio also set up a new YouTube channel where they uploaded the two short films as well as several trailers for the Shadow Diver movie.
Further Reading
Here, we have a review of the other works from Studio Tumble by Cuchallain from Donghua Reviews. Allow me to correct myself, it should be further watching, as I have embedded the video below.
Now, let's look forward to the Shadow Diver donghua film and see what it has to offer. Knowing that Alita's Trial and A Bedtime Tale are amazing works, I just can't wait to see what Shadow Diver would become, especially now that it is a fully supported film with a dedicated budget. We'll definitely get some real quality here, aren't we? What are your thoughts about Shadow Diver and the other works of Studio Tumble? Drop your opinions in the comment section below.
Sources:
You might also like:
Last Updated on September 25, 2022 by Yu Alexius