One of our earliest favorite donghua characters, Mo Fan is coming back this 2021 for Full-Time Magister Season 5. The series which is also known as Quanzhi Fashi is among the gateway series for many donghua viewers nowadays. It aired at the same time with several donghua that popularized the Chinese animation outside of China such as The King's Avatar, Fox Spirit Matchmaker, and Rakshasa Street. In this sense, Full-Time Magister had been one of the titles that introduced donghua to many of us long before the arrival of popular titles like Soul Land, Mo Dao Zu Shi, and The Daily Life of the Immortal King.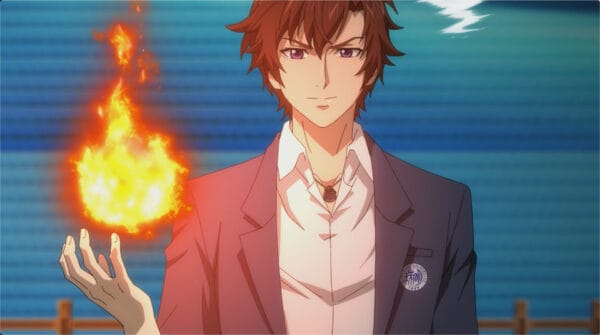 Full-Time Magister Season 5 Updates
In this post, I will share what we have learned so far about Full-Time Magister Season 5 which has been previously revealed as part of Tencent Video Animation's donghua lineup for 2021 during their conference event last August 8, 2020. So far, we only got the announcement of Tencent and a key visual as proof that the series is coming back for another season after the successful stint of its 4th season last May 2020.
Full-Time Magister Season 5 Key Visual
The key visual below has been revealed during the Tencent Video Animation Conference Event last August 2020.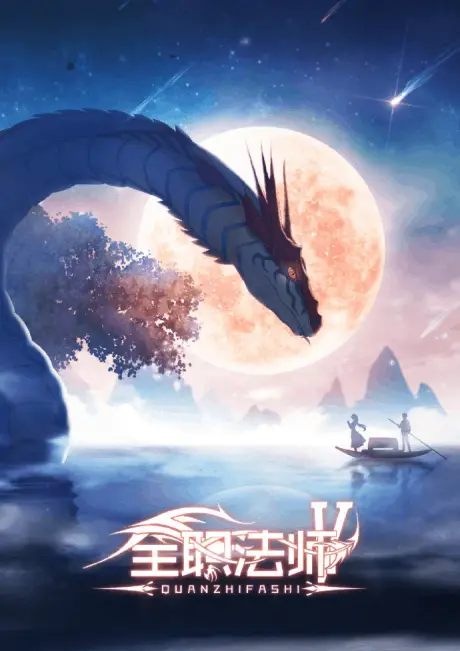 Animation Studio & Release Date
The series had always been handled by Shanghai Foch Film Culture Investment from its first season and we can expect that they'll be animated the upcoming 5th season too. The studio is known for animating other series such as Music Up! Reborn, Stellar Transformations, the first season of Battle Through the Heavens, and the upcoming danmei donghua Dinghai Fusheng Records.
Now, we might be all asking when is the release of Full-Time Magister Season 5? The series is slated to premiere on July 28 as part of summer lineup of 2021.
Where to watch Full-Time Magister Season 5 Online?
The series will be broadcast on Tencent Video, you can check its official page here: 全职法师 第5季
I also believed that other streaming platforms like WeTV will also add the series on their archives, while some popular fansubs sites like izfanmade, Mundo Donghua and Kurina Official to name a few will add in on their site.
Brief Overview
Full-Time Magister donghua series first aired on September 2, 2016, and had been releasing consistently in 2017, 2018, and 2020 for its succeeding sequels. It features an OP main character and that is Mo Fan who had been one of the faces of donghua for many fans in the West. It has been one of the leading transmigration and cultivation donghua among its peers.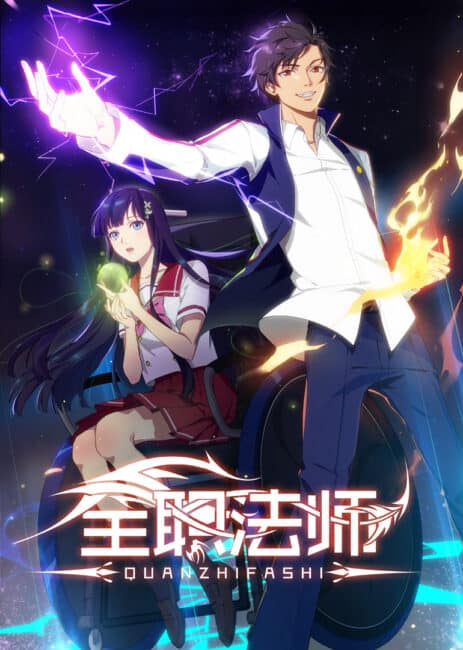 The series is adapted from a web novel titled Quanzhi Fashi or the Versatile Mage by author Chaos (乱). The novel has a total of 3,210 chapters and over 4 side stories which was published in Qidian and Webnovel. It has similar vibes to various web novels such as Return of the 8th Class Mage, Warlock of the Magus World, 21st Century Archmage, Lv1 Skeleton, Pivot of the Sky, and The Death Mage Who Doesn't Want a Fourth Time. [Source: Novel Updates]
Synopsis
The aloof high schooler Mo Fan has found himself in a universe similar yet distinctly different from his mundane one; it's a place where magic has replaced the essence of science. Here, the most capable students are taught to master the wonders of spell working to fend off large devastating beasts that lurk in the forests surrounding the city. Like his previous life, Mo Fan remains the son of a poor laborer and the older step-brother to a crippled sister.

Despite these disadvantages, he dreams of attending a magic school to become a magician—a highly respected and lucrative trade—to repay his father for his hard work. Mo Fan is accepted into a renowned magic institution. However, rumors spread about his poverty and lack of magical ability, labeling him as the laughing stock of the school. Nonetheless, Mo Fan manages to harness not only the powerful fire element but also the rare lightning element! Now armed with dual abilities, what dangerous encounters will the versatile mage face?

Written by MAL Rewrite
Now, we just need to wait for further updates from Tencent about Full-Time Magister Season 5 and its release on July 28, 2021. While I think that the story is quite generic and average at its best, it is a donghua that I'll always like no matter what because there's some kind of sentimentality that holds that affection. That is why I am eagerly excited to watch the series once again. If you're also excited, please let us know your expectations in the upcoming season of Full-Time Magister by dropping your comment below.
Last Updated on November 9, 2022 by Yu Alexius