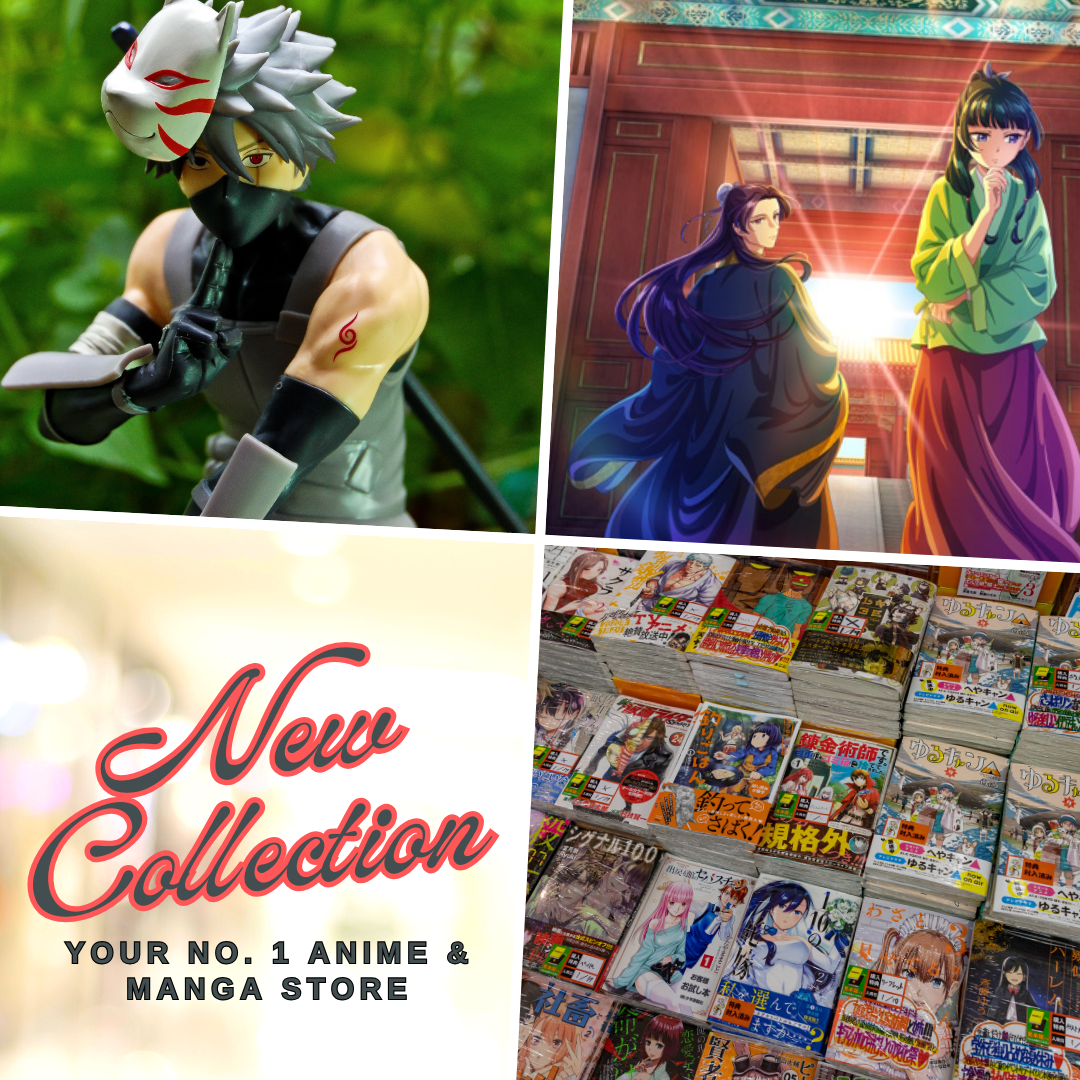 Can you guys remember how many times did an anime made you cry? While some fans might have a heart of stones, I believed that even the toughest guy out there still has that mild spot where a single tear-jerking anime moments could drive all the tears out. Such is the case when watching drama anime most of the time. These are the anime that appeal directly to our heart and soul and at some point, had influenced us deep inside with how they presented a story. These stories don't need to be the sad ones most of the time, even happy and casual moments could make us feel emotional, how much more if its a moment of triumph and victory?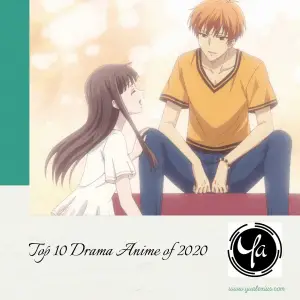 In 2020, it must have been a tough year for almost every one of us but anime had kept us sane and pretty much alive throughout the year. While drama anime series might hit us emotionally, there is some kind of satisfaction that only this genre could give to its viewers.
To honor the drama anime series that aired in 2020, we had listed here 10 of the best titles we had this year. I have to confess first guys, these series had made me cry and some of them had even left me drowning in a maelstrom of emotional insanity.
Best Drama Anime Series of 2020
Fruits Basket Season 2
My anime of the season for the summer 2020 lineup took first place in this list. Who wouldn't fell in love with the fantastic and heartwarming story of Tohru Honda and her intricate relationships with the Sohma family? Fruits Basket in general is an amazing anime with delicate stories that touch various genres ranging from drama, romance, comedy, a slice of life, and supernatural.
The first season of Fruits Basket has been a painful and educating process, there are tons of great and fun moments while also showing a portrayal of delicate issues concerning family, friendship, and human connections. The second season didn't let down the expectations of the fans and further brought the story to a new height as we delve deeper into the story of the Sohma family and how to cross that each of the zodiacs bears deep inside.
Tohru as a shining light through all the darkness that surrounded their hearts never disappoints. With Akito's further involvement in the story, we see a glimpse of Sohma's backstories, their desires and fears, and Tohru as a key figure in lifting the zodiac curse in them. Now, I couldn't simply wait for Fruits Basket Season 3 which will bring the story to its denouement.
You may also read Anime Trending review of the anime here.
Sing "Yesterday" for Me
Next on our list is the drama that I believed many of us can relate to. In my case, this has been an anime that hits close to home.
Sing "Yesterday" for Me follows a simple yet a bit complicated romantic drama between four hearts. All the four main characters represent a part of us, a part of many people in today's generation. I must say, it's a bit laid-back, it can be frustrating, and it can be romantic that could take our breath away. In the end, Sing "Yesterday" for Me is a hilarious and nonchalant drama that anime viewers will simply love or hate. It is a fun slice of life drama and has rare moments where people can learn some lessons based on the experiences of the characters.
Re:Zero Season 2 Part 1
Psychological-thrilly and dramatically-exhausting. Subaru Natsuki continues his journey in a fantasy world where he the ability to reset destiny itself every time he dies. That must have been painful, we had seen Subaru died countless times from the first season and this time, it's even more horrifying. How far will you go? How much will you sacrifice just to make things right? Would you ask for help from the devil? Would accept a witch's offer of help?
Re:Zero Season 2 has shown us a glimpse of Subaru's past and that has been a drama that made me cry. The seven cardinal witches also made an appearance finally, albeit, we've been seriously enthralled by Echidna herself. It seems that many fans might have changed their hearts towards Satella, but who knows there might be some more surprises waiting for in Re:Zero Season 2 Part 2 in January. Nonetheless, in terms of drama and heartwrenching moments, Re:Rezo never comes short with it that it was able to secure a spot in our list of best drama anime of 2020.
Oregairu Season 3
Next on our list is one of the best romance anime of 2020, Oregairu had been giving so much fun and interesting stories to its viewers for the last five years. Aside from the complex relationship between Hachiman, Yukino, and Yui as well as with the other characters, Oregairu proved itself as a master of delivering fantastic and well-written drama in a casual manner. It seems to highlight a normal coming-of-age story of teenagers but also comes with a deep message embedded in almost every dialogue.
Great Pretender
This is not just a mere conman anime, Great Pretender follows an elaborate narrative that viewers may think of as separate stories but ended up as interconnected up to the very end. It has a perfect blend of action, drama, comedy, and a sense of adventure that personally took my breathe away.
The story was brilliantly written, the character development is also consistent albeit we sometimes felt that Edamura has been left out of the plan most of the time. That is something we can all agree to sympathize with. It's amazing how all the members of the crew have a cross to carry and they came to face in the most spectacular and possibly hilarious and dangerous way.
The Day I Became a God
Here's the only entry from the fall 2020 anime lineup yet this is the first anime of the season that had made me cry. Yes, that 5th episode where Izanami had to deal with the aftermath and the grief of losing her mother. This has been a delicate story concerning family and moving forward as we embraced our losses.
Aside from that, The Day I Become a God has a good balance of humor and drama, something we can always expect from Jun Maeda, the brain behind other tearjerking anime like Angel's Beat! and Charlotte. One thing I must say is that this is a really sad anime despite all the good vibes and laughter it gave us in the earlier episodes. It feels tragic and shows us how fleeting our happy moments can be. It might arrive randomly and unknowingly on a hot summer day and eventually fades away when the seasons change.
Ahiru no Sora
I always said this, Ahiru no Sora is not just a mere sports anime, it's a drama, and it can be any teenager's story out there. It's a story of chasing one's dream no matter how hard it might be, no matter how it seems that you are at a disadvantage, always pursue what your heart truly desires.
In this case, we had our boys who love basketball, not all of them but they slowly had a changed of heart and eventually fell in love with it. One might have abandoned it but found another reason to hold the ball and dribbles it. One only has basketball in the center of his life and has been the driving force for him to keep on. Throughout the whole year, Ahiru no Sora had shown that the process means a lot more than the results. The boys might have never won a single match, but the development that they had was fascinating, life-changing, and emotionally fulfilling.
ID:Invaded
Here's a rather complicated story that had me at the edge of my seat in every episode due to how exciting the development was. It has quite the similarities with Psycho-Pass, but in ID:Invaded, we have potential criminals help the detectives solve mysteries behind murder cases with the help of an advanced technological machine.
It presents drama that dares to questions our own philosophical views towards the story and the characters. Is the character's action was justifiable? What will happen if they got stuck inside a criminal's subconsciousness? There's a lot of questions but this anime was able to deliver a satisfying conclusion to its thrilling and ambiguously heartbreaking crime-mystery story.
Chihayafuru 3
The third season of Chihayafuru is next on our list. Competitive Karuta is something else that truly made the whole series an exciting one. But what truly became a spectacle is the intricate relationships between the main characters – Chihaya, Arata, and Taichi. The development of the story was pretty exciting that it left me crying when Chihaya rejected Taichi's love confession.
Smile Down the Runway
Always follow what your heart truly desires, always follow your dreams. Smile Down the Runway had been a furball of inspiration, motivation to many of us. It was one of my personal favorites from the winter 2020 anime lineup and shown so much drama and inspiring moments.
We had Ikuto who came from poverty but aspire to be a fashion designer, a young model who desires to be a supermodel despite her short posture, a woman envied by many, despite her being a perfect model-material, she chose to follow her own dreams of becoming a fashion designer. Together with the people around them, their fate had been entangled in this dramatic anime filled with fashion and glamour.
Now, which of these drama anime of 2020 had made you cry? Are there any other titles that you would like to included in this list instead? Let us know your opinions, leave a comment below.
You may also want to check our other top anime list of 2020 by genres as follows:
List of best psychological anime of 2020
List of best comedy anime of 2020
Last Updated on January 22, 2021 by Yu Alexius