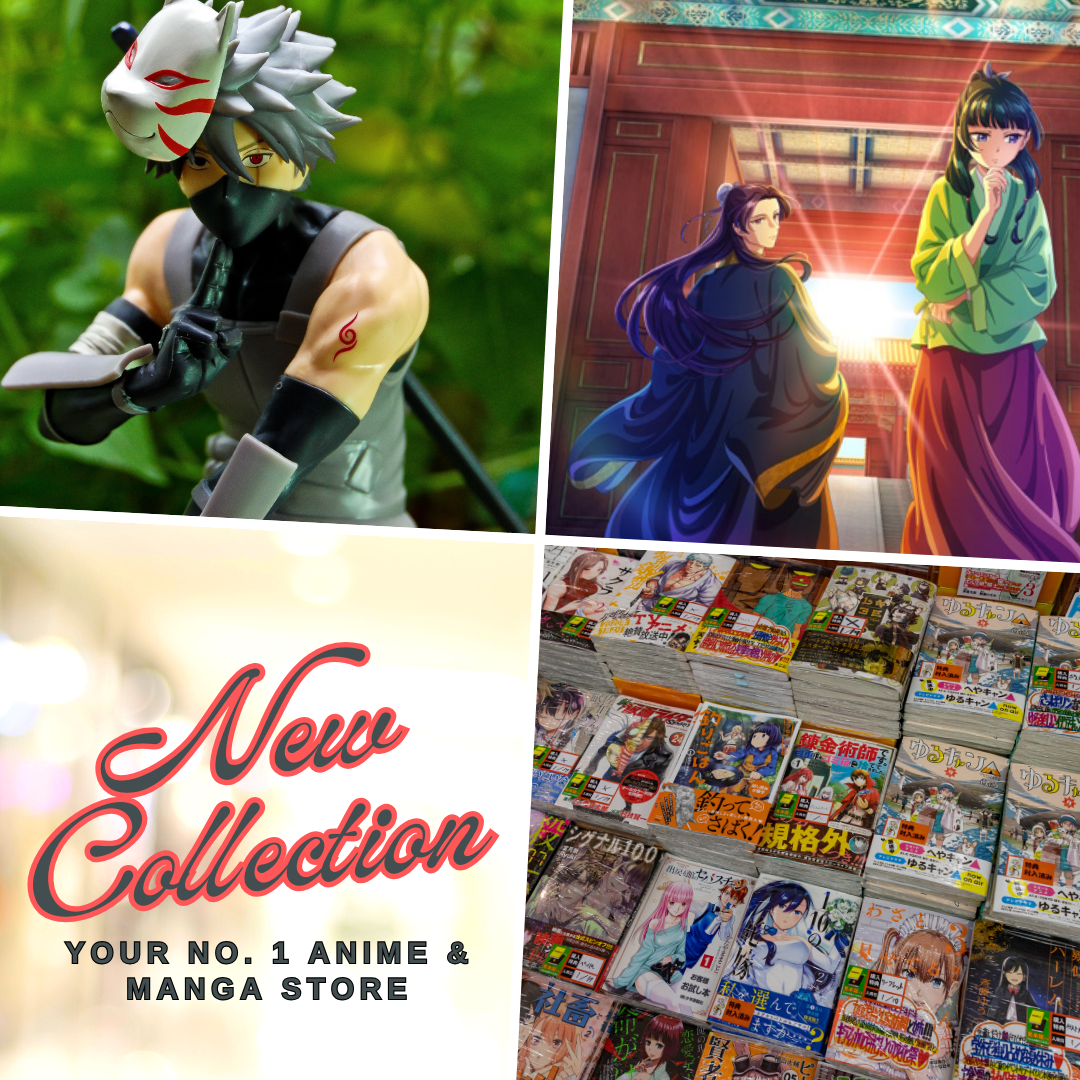 Psychic Princess or Tong Ling Fei
! The anime community only heard of this title from the 2018 Chinese anime adaptation of the manhwa series, but did you know that the
Psychic Princess
also gets a live-action drama last 2019? Yes, it did and if you hadn't learn or heard of it yet, let me introduced the web-series to you as I believed it'll be amazing to check it while waiting for the
Psychic Princess Season 2
.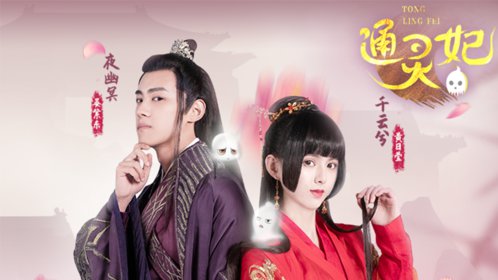 Psychic Princess live-drama web series
premiered last December 28, 2019 until January 21, 2020. It has a total of 52 episodes and runs for a duration of 1 minute per episode. You can binge-watch the entirety of the web-series for approximate duration of 55 minutes to 1 hour.
The series was directed by
Jeremy Chen
, who previously co-directed the movie "
Seven Days
." The Psychic Princess web-series stars
Huang Ri Ying as Qian Yun Xi
, and
Kevin Yan as Prince Ye (Ye You Ming)
.
Psychic Princess Season 2 Poster
Psychic Princess Plot
Qian Yun Xi, the eldest daughter of the Prime Minister, has had supernatural powers since she was young. Because of this, she has been kept in the Ling Yun mountain as she is seen as an ominous girl. When she's 16, she finds herself substituted for her younger sister into a marriage with Prince Ye. However, it is said that Prince Ye is cold, eccentric, and cruel.
Psychic Princess Drama (Web-series) Cast
Huang Ri Ying as Qian Yun Xi
The main protagonist of the story, she is our titular Psychic Princess. She has the ability to see and communicate with spirits on which her family deemed her as abnormal.
Kevin Yan as Prince Ye / Ye You Ming
The love interest of our main heroine. He is a cold tsundere prince who only wishes for the best and stability of the empire. Will his cold demeanor win or lose against our princess?
Ji Xiang Ning as Yu Zi Mo
Zhang Lin Ran as Nan Qing Wan
Yang Yu Lan as Madame Qian
Elena Tong as Qian Yun Chang
Hao Ze Jia as Royal Concubine (guest role)
My Thoughts on it!
My thought when I first heard of it is that,
will they be able to give the same vibes as the anime?
I mean
Psychic Princess anime adaptation
was so effing good that each episode
 left you craving for more. While such is not the case with the web series, I did enjoy how adorable the overall production is. Each episode is 1-minute long and it looks like a cute slideshow of videos made for indie film. I think it was nicely done, using a different approach than the other Chinese drama series out there.
The series was able to capture the comedic aspect of the story, the humor is just spot on.
As one of the
best comedy anime from China
, the web-series should have the same magic as the donghua.
While romance isn't highlighted, I could clearly see the chemistry between the main characters and the actors portraying them.
All in all, I did enjoy watching it and for people who are anxiously waiting for
Psychic Princess Season 2
, you can try to check this short series first and just brings back the fun and memories. Of course, it could only covered few materials from the manhwa but it's worth checking out if you're only looking for some underrated series to make the time pass by.
I
f you like Chinese live-action dramas, I am sure you'll enjoy checking out the following post:
What the Community has to Say with the Adaptation?
Here are some of the reviews from the viewers who had seen it. Please be warned with some spoilers.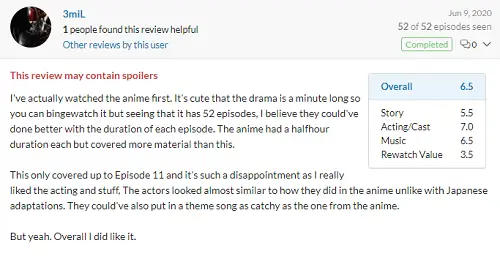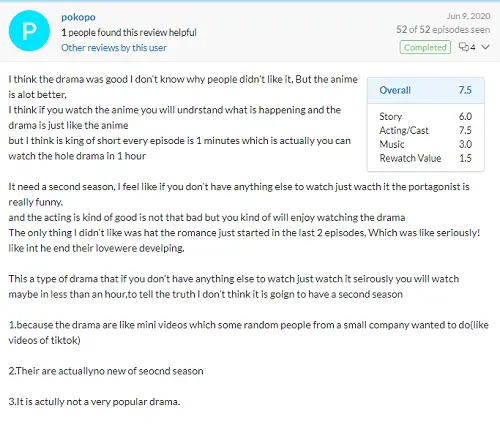 Where to Watch Psychic Princess Chinese Drama Online?
It's available on Tencent Video as well as on YouTube. You may check the following channels:
Alright,
Psychic Princess live-drama season 2
was already confirmed. Now, let's just hope that the anime will also, announce its second season as soon as possible because it seriously needs a sequel after it left us with a cliffhanger finale.
References:
Last Updated on March 7, 2021 by Yu Alexius