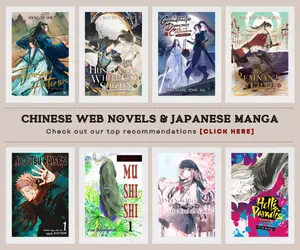 Lian En – the God of Deception
God of Deception (Shi Huang Zhi Shen) or also known as God of Lies is one of the most hyped Chinese anime of 2020 from Bilibili's lineup. It is animated by Haoliners Animation League and is the first of its three (3) donghua project this spring 2020 anime season – the other two (2) being Those Years I Owned a Zoo, and Bai Yao Pu: Hundred Demon Spectrum. The action-fantasy donghua had premiered last April 1, 2020 at Bilibili & Youku. It was directed by Yi Dong with Bingyin Yang working on its music. God of Deception is scheduled for 13 episodes.
God of Deception Plot
Lian En is a god who has lied too much and has now attracted bad karma. One day, he meets a high school student who will change his destiny forever! (Source: Exodus Chaos)
God of Deception – 1stImpression
Wu Minglu attacked by monsters
The animation quality for God of Deception is pretty good, while there are some similarities to average Chinese anime out there, it is easy to distinguished how upgraded the animation in the series compared to the likes of Full-Time Magister, Eudemon Quest, My Holy Weapon, or the Everlasting Immortal Firmament. The character designs are on par with what we usually see from the other series, except for the main characters. Lian En was really drawn carefully. The fight scenes in God of Deception were fast but solid. The length of its fight is short but it's pretty solid in my own opinion which I actually think to be very flashy at certain angles. I am not captivated by the music yet, but I think it's okay. In general, God of Deception is among the best Haoliners anime that I have seen so far.
Wu Minglu assaulted by a fused monster
Now, the story is nothing spectacular. It's like having a guardian angel to save you against bad guys while achieving the goal assigned to you. This kind of story had been used in hundreds of anime out there but mixed with the Chinese-type of humor and narration, I really find it to be effective and staying loyal to its Chinese roots as the narration is something that you would expect from a Chinese series. While I could see slight political message on its dialogue but it is very minimal which I could easily ignore.
Lian En and Wu Minglu arguing with each other
The characters are quite annoying at some point or maybe it's just the typical clique that we could see from any Chinese anime story. Somehow there's more to Lian En than what meets the eye and I think that I am starting to fall for him now. I can't wait to see some character development on his end.
So far, I could only say that God of Deceptionis off for a good start and it really seems promising. I really hope it will be able to keep this quality or even increase it in the upcoming episodes and give us a great development in its characters and story. If they could achieve that, there's no doubt that God of Deception could be among the best Chinese anime of 2020 by the end of the year.
Last Updated on March 7, 2021 by Yu Alexius