A heartwrenching promo video for the upcoming second season of Grandmaster of Demonic Cultivation had been unveiled and we're all going crazy as it dropped some major spoilers from the novel.
In the
teaser trailer for Grandmaster of Demonic Cultivation season 2
, we had seen different characters from the story fighting for their lives and the survival of their loved ones. In a very tragic note, we had seen Jin Zixuan and Jiang Yanli not in a very good state, so it seems that their demise might be cover in the upcoming season of the anime. Furthermore, it seems that fans should expect for the upcoming season to be total bloodshed with too much drama, actions, killings, and insanity. We may finally see the reasons why the Yiling Patriarch had been banished by his former colleagues and who's the culprit from behind this conspiracy.
Grandmaster of Demonic Cultivation Main Character "Wei Wuxian"
Things were simply getting excited now as we had the first glimpse on the anime with the
first trailer for Grandmaster of Demonic Cultivation
unveiled last February. Now, we might get some essential information about the anime as we're approaching its airing date.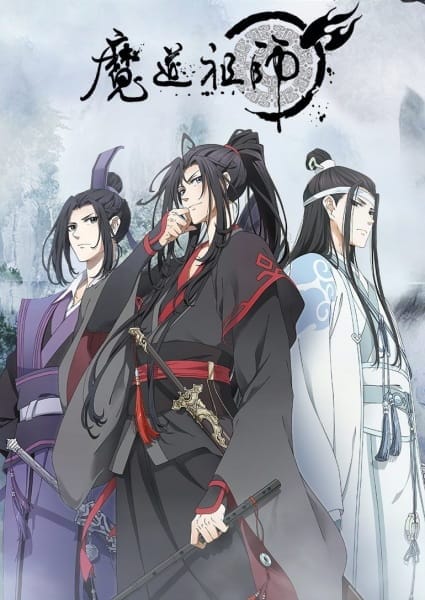 Grandmaster of Demonic Cultivation Anime Official Poster
For those who are not familiar with Grandmaster of Demonic Cultivation, the following is the anime's synopsis:
As the grandmaster who founded the Demonic Sect, Wei Wuxian roamed the world in his wanton ways, hated by millions for the chaos he created. In the end, he was backstabbed by his dearest shidi and killed by powerful clans that combined to overpower him. He incarnates into the body of a lunatic who was abandoned by his clan and is later, unwillingly, taken away by a famous cultivator among the clans—Lan Wangji, his archenemy. This marks the start of a thrilling yet hilarious journey of attacking monsters, solving mysteries, and raising children. From the mutual flirtation along the way, Wei Wuxian slowly realizes that Lan Wangji, a seemingly haughty and indifferent poker-face, holds more feelings for Wei Wuxian than he is letting on.

Additionally, our resident Chinese writer Zhihua had wrote us a great intro to Grandmaster of Demonic Cultivation world setting in her post:




Nonetheless, we are all excited for July to arrive as aside from Grandmaster of Demonic Cultivation,
The King's Avatar anime season 2
, and Battle through the Heavens Season 3 is also slated to premiere on July. So, which returning Chinese anime you're excited to see guys? Please let us know by leaving your comments below.