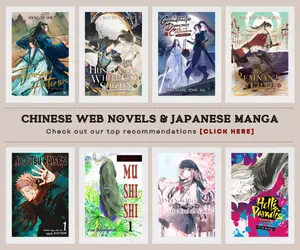 The first ever promotional video for the anime adaptation of Chinese novel The Record of Unusual Creatures had been unveiled and it is seriously looking good with dazzling animation and interesting plot. This is another opportunity to see Japan and China working together once again with a vampire and werewolves plot involved. The Record of Unusual Creatures also goes with another title which will be used as its official name in Japan when it will air – Journal of the Mysterious Creatures.
The following are some of the screenshots from the video which you could also check below.
The Record of Unusual Creatures first unveiled its character designs last December 2018 featuring the characters of Hao Ren, Vivian, and Lily; and the anime itself is slated for release this summer 2019.
The following are the main characters and its voice cast in the anime:
Jou Mikami as Yoshihito (Chinese name: Hao Ren)
Aya Suzaki as Lily
Yuko Natsuyoshi as Vivian
The anime project is helm by Children's Playground Media Inc. with MMT Technology Co., Ltd. leading the animation production. Children's Playground Creative Inc. is providing the character designs with Bilibili producing the project in partnership with Japan's MAGES. Acting the chief director is Shenlan Ren (深蓝人) while Yukio Nishimoto is directing the anime.
The Record of Unusual Creatures Promotional Video
The Record of Unusual Creatures synopsis
Hao Ren (literally means "good man"), as his Chinese name suggested, is a good man, and his ideal was to live a restful, comfortable life as a landlord. At least that was his plan before a couple of abnormal creatures rented his house. A remote, outdated big apartment, a bunch of rather abnormal non-human creatures, and a labor contract from the "god", the three factors combined lead him to be the busiest landlord and most supernatural "babysitter". The story of the most complicated, erratic and abnormal landlord and tenants started from here. "Ever since I put my fingerprint on the labor contract, I knew I was roped into something terrible……" As a person who is down-to-earth as well as a good Samaritan, Hao Ren desires to live the rest of his life as a benevolent landlord. Stumbling into a curious yet mysterious lady, he began his journey of "collecting" abnormal and supernatural tenants. His life only became more chaotic when he receives a labor contract from "God". Discover the many races, myths and worlds that lie beyond what humans define as normal! This bizarre fantasy full of fun is sure to bring you on a crazy rollercoaster of emotions!
The original novel is written by Chinese author Yuan Tong (远瞳) and first published at Qidian with Webnovel as the English publisher. The novel had a total of 1773 chapters which first published on 2014. It also goes with other names such as Abnormal Creature Memoirs, and Fantastic Creatures' Travelogue.
Anyway, this is one of the most decent animation that I had seen so far for a Chinese novel-inspired anime other than The King's Avatar, Grandmaster of Demonic Cultivation, and the Adorable Food Goddess. So, let's all prepare for The Record of Unusual Creatures anime adaptation this coming summer 2019.
References:
https://www.novelupdates.com/series/the-record-of-unusual-creatures/
https://forum.novelupdates.com/threads/have-you-seen-this-pv-the-animation-version-of%E3%80%8Athe-record-of-unusual-creatures%E3%80%8Bis-coming-soon.79649/
https://imgur.com/gallery/CrYBXk9
Last Updated on February 21, 2021 by Yu Alexius