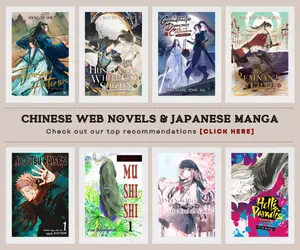 Jian Wang 3 also known as JX3 to be make it short is among the most popular Chinese MMORPG today and a recipient of TGA 2017 best Chinese game award, and received accolades from 2017 Jin Ling Award and 2017 CGDA. The game a is a high-end MMORPG in China with stunning graphics, and top-notch 3D game characters and scenes. It also features a gorgeous arena battles and a new defining martial arts world blend together with magnificent sword fighting and wonderful narration of Chinese history.
As one of the most famous Chinese MMORPG of 2017, there's no doubt that an animated adaptation or donghua is on its way. Yes, the game is receiving a donghua this 2018, titled "
Jian Wang 3: the Animation
" or
JX3: the Animation
which is slated for release in Autumn this year.
Here are some key details that you need to know about Jiang Wang 3 anime or officially titled as Jian Wang 3: Xia Gan Yi Dan Shen Jianxin (JX3: Chivalrous Hero Shen Jianxin).
JX3: Chivalrous Hero Shen Jianxin
The donghua premiered on September 21, 2018 at bilibili and it was animated by Shenying Animation studio and produced by Seasun Pictures. The donghua also goes with another English name, JX Online 3: The Adventure of Shen Jianxin while many fans simply call it the JX3 anime or Jian Wang 3 anime series.
Synopsis
Shen Jianxin is a security guard for Rye Scent Village, an average youth determined to become a legendary hero. While paying his respects at the prestigious Pure Yang Palace of Jianghu, he learned the palace's ancestral secret manuals by accident. However, he was unaware of the power he gained. Thus, he entered Jianghu and gradually matured while experiencing the turmoil of Jianghu during the prosperous Tang Dynasty. An obscure security guard with unparalleled martial arts in Jianghu: who knows what storms are ahead? [Source: Guodong Subs]
Trailer
The donghua also spawn some more sequels including a second season which premiered in 2020, and an upcoming third season which is slated for release as part of
bilibili's 2021 anime lineup
. After the second season, a spin-off donghua was also released under the title JX Online 3: The Adventure of Shen Jianxin in Chang'an and it has been a hilarious ride for many fans.
Where to watch Jiang Wang 3 Anime?
You may also check it at Guodong Subs website: Guodongsubs.com, they provide the best fan translations of several donghua out there.
Last Updated on April 2, 2021 by Yu Alexius