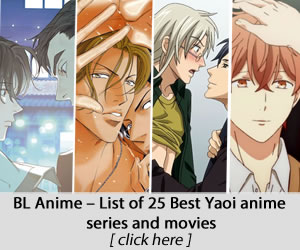 The winter 2018 anime chart officially rolling and we're now down on either 3rd or 4thepisode of every shows airing this season. There are pretty amazing anime that could be considered gems while the over-hyped shows also keeps on soaring high on different lists. Although, there are also anime titles which are quite anticipated by fans but eventually have a dull beginning but it is still too early to conclude whether an anime show is either good or bad.
Winter 2018 Anime First Impression Review
The Seven Deadly Sins: Revival of the Ten Commandments
Meliodas and the mighty holy knights with horrifying strengths is coming back for the second season of Nanatsu no Taizai. This installment of the series focus on the great holy war between the holy knights lead by the Seven Deadly Sins against the resurrected Ten Commandments of the Demon clan. As of now, the anime had been consistent with its action, though the visuals and graphics aren't really in the excellent state but all thanks for a rigidly done fight scenes and animation, the anime is still enjoyable to watch. The expected fan services are still there as well as the hilarious humor that we all miss from each of our favorite characters in the story. Nonetheless, the Seven Deadly Sins second season promised an action-filled story, interesting plot, and heavy dosage of oxymoron that we will surely enjoy even more.
Overlord II
Based on a popular light novel series, Overlord took the anime industry by a storm on its first season last 2015. It eventually became one of the most popular-O.P., anime in the recent years due to how astounding the animation, solid visuals, and truly overpowered protagonist. However, the second season started on quite a slow pace focusing on these tribes of lizardsmen that will soon to be conquered by the Tomb of Nazarick. However, it seems that there are more to its plot that what it seems, that this is just a trapped while also building an even deeper conflict to support the upcoming great battle between Ainz Ooal Gown and Slane Theocracy.
Aside from those two giant shounen sequels, there are also other
sequels this winter 2018
and competing wonderfully with new shows such as the following:
Cardcaptor Sakura: Clear Card Arc
Sakura is back after of almost 2 decades together with her gang, Tomoyo, Keroberos, Yui (Yukito) Li Shouran, and her brother, Touya. It is really nice to see them back and still deliver that nostalgic magical feeling that we at first doubted that they could bring back. Nonetheless, nothing unusual or unique is happening in the story, just like the good old days where Sakura is up to save the day while capturing random naughty cards. Nevertheless, what makes Cardcaptor Sakura's return is the enjoyable fact that fans from all over the world are happy to see their respective favorites characters or ships from the Clamp classic series from the 90s.
Basilisk: The Ouka Ninja Scrolls
Set 10 years after the tragic conclusion of the first series, Basilisk: The Kouga Ninja Scrolls. It is actually delightful to see the new generation of ninjas and knowing the fact that both Kouga and Iga are working to have a better future for the sake of ninjas despite of their differences and still an evidently bitter impressions on each other. Now, I believe that the younger generations of both ninja clans should work together in order to defeat an evil fate that awaits for them to preserve the art of ninjas and the very existence of their clans. This is a battle of survival put to an even higher degree of complicated strings of plot between the warring ninja clans, the shogunate and those evils who were lurking in the shadows. It is really amazing to see that these new set of ninjas also have their precious arts which are unique on their own and doesn't simply looks like a copy of the previous characters from the first series, although it is undeniable that most of their special abilities where influenced by those ninjas from the first series.
Hakyu Hoshin Engi
The remake of Soul Hunter is quite an enjoyable ride despite of its predictability. However, its strength relies on the latter part of the anime on which they will follow the original path of the story from the manga on which the first anime way back in 1999 deviated. Somehow, it looks like the animation for this anime is struggling despite of the fact that the visuals looks great on other characters while I believe that the anime failed to bring that nostalgic emotion into the limelight. Nonetheless, I am still going to see this anime through end as it happened to be one of my early influencers on becoming an anime addict.
Leftover shows are also doing well in this season's chart and that includes our team's top anime from Fall 2017's anime lineup.
The Ancient Magus' Bride
Chise and Elias still never fail to make our time on watching The Ancient Magus' Bride a magical experience. Despite of the Chise falling on so many occasions due to her and Elias' carelessness, it is always amazing to see how they could stand up from the conflict they had encounter in the story and eventually deliver a phantasmagorical experience to everybody who are watching the anime.
Black Clover
The fun eventually started for Black Clover at the latter stage of the Fall 2017 lineup, it is too bad that anime fans were turned off by Asta's yelling in the first few episodes. However, that's just the way his characters were created and now, it finally shows how good it actually gets and can be somehow compared to other giant shounen anime such as Naruto, Fairy Tail, and My Hero Academia.
Among the latest set of new anime this 2018, there are tons that actually looks pretty good and even hyped the fans from all over the world.
Violet Evergarden
This anime simply proves that Kyoto Animation could still produce out of this world experience due to its magical animations and visuals. Every scene in this anime is filled with emotions that can't be easily described into words but very warm that every viewers could feel it. It's a combination of slice-of-life, romance and self-discovery which anyone could actually reflect while leaving a somehow achy realization to every viewers.
Hakata Tonkotsu Ramens
At first, I thought that this anime is the typical rom-com cliché story until I was slapped by the realization that it was a pretty shady anime. Yeah, don't fall for what it looks on the poster which is also the same thing that we should think about the cross-dressing killer in this anime. I am pretty sure that I am not the only who fall for it in the poster while also thinking what kind of weird name does this anime have. However, I am enjoying this anime so far, actually liking it to be exact. It's more like I am watching Durarara combined with Hitman Reborn, quite old school visuals and animation but pretty interesting plot that makes you crave for the next episode the exact moment you finished one.
Beatless
An anime that resembles to the shamelessly beautiful Guilty Crown. I only finished the 1st episode, although my instinct is telling me that it supposed to be good and I believe that it will be, on which I think other people also feels the same as I saw it doing good in the weekly chart of other anime blogs.
Darling in the FranXX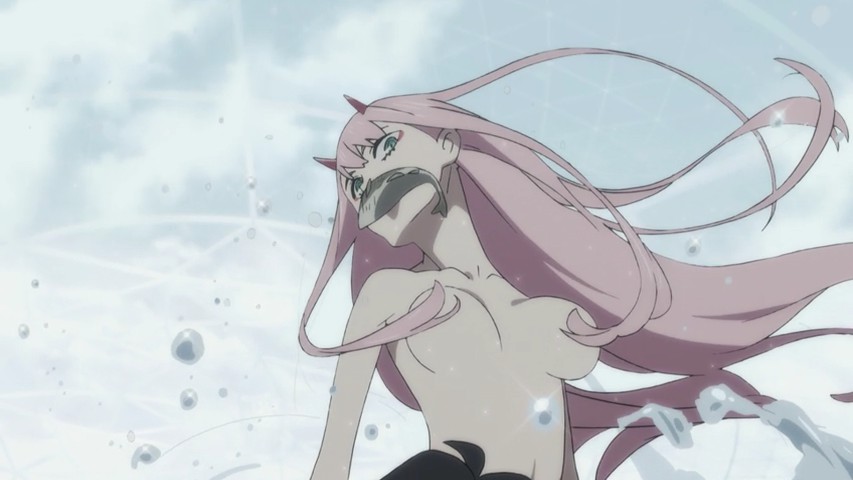 A pretty decent mecha-anime, it is a show that remind us of other mecha-anime especially those popular ones. It actually looks edgy with big names behind it, the anime's plot quite cliché on which it looks like similar to the plot of Pacific Rim. However, there's more to it than what meets the eye, it is actually magical, and the animation is great with some dramas instore for the fans as we unravel the plot.

Grancrest Senki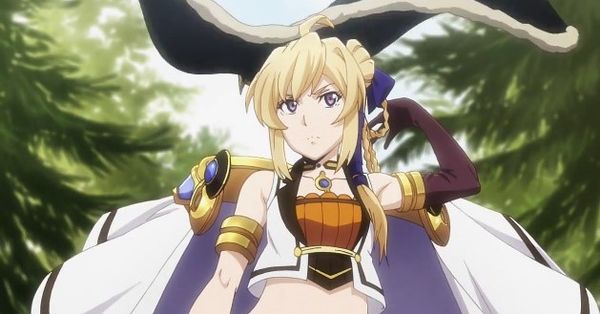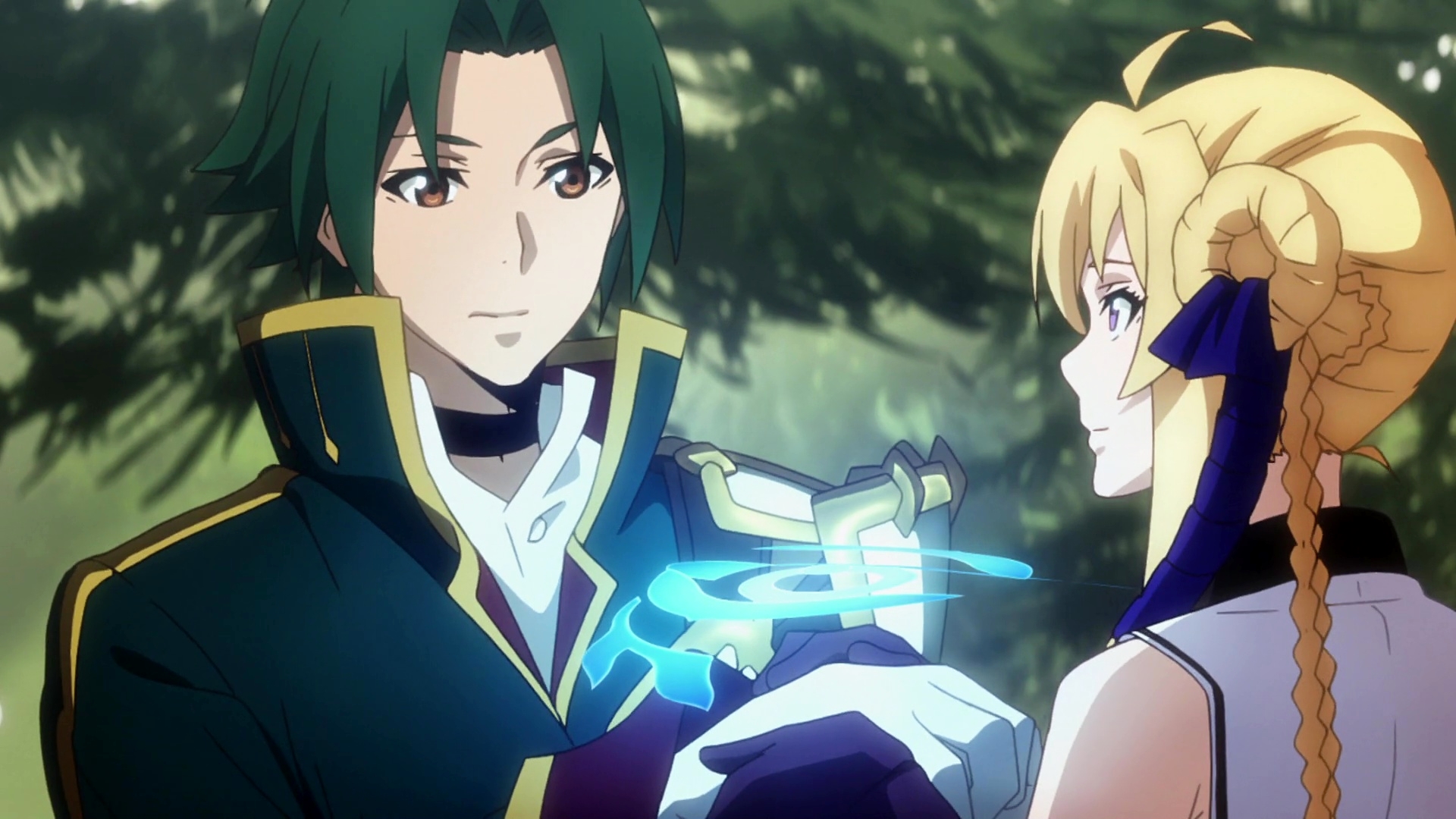 Cliché plot, cliché design, so unoriginal but that's just how it actually looks anywhere in the anime industry. However, the narration of the story are tolerable to the fact that you may actually forget that its plot is just an imitation of many light novel series out there. The character designs are very generic but still catchy to the eyes, though I believe that the animation could be better.
On your end, which anime airing this season gives you enough goosebumps and an enjoyable right? Let us know by dropping some comments below.
Last Updated on October 6, 2021 by Yu Alexius