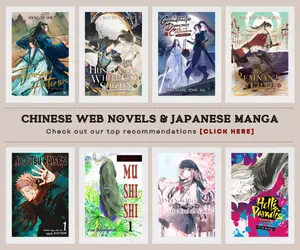 Hey guys, the fall 2016 anime lineup is filled with amazing sequels from some of the best and popular anime series from the past few years. And personally, I am really excited for this because my favorite anime of all time "Natsume Yuujinchou" is back for its 5th season.
In fact, some of the most popular anime series this year from other season are also returning for its 2nd season such as one of Spring's most talked anime "Bungou Stray Dogs," and last year's infamous mecha anime "Mobile Gundam Seed: Iron-Blooded Orphans."
One of the best sports anime of 2015 is also returning and that's Haikyuu!!, while Winter 2016's Ajin will bring another season of suspense, thrill and excitement in its comeback this Fall. Aside from returning series, there are tons of original anime this Fall, and it seems that anime adaptation from a light novel slow down as there's only few I had seen in the upcoming season. Fall 2016 anime lineup is dominated by original anime story and those that are adapted from manga series.
The List of Series from the Fall 2016 Anime Lineup
Natsume Yuujinchou Go
Shuka Oct 5, 2016 Manga Fifth season of Natsume's Book of Friends.
Natsume Yuujinchou San follows Takashi Natsume, a boy who is able to see youkai. Natsume and his bodyguard Nyanko-sensei continue on their quest to release youkai from their contracts in the Book of Friends. Natsume comes to terms with his ability to see youkai and stops thinking of it as a curse. As he spends more time with his human and youkai friends, he realizes how much he values them both and decides he doesn't have to choose between the spirit and human worlds to be happy.
Bungou Stray Dogs 2nd Season
Bones Oct 6, 2016 Source: Manga
Nakajima Atsushi was kicked out of his orphanage, and now he has no place to go and no food. While he is standing by a river, on the brink of starvation, he rescues a man whimsically attempting suicide. That man is Dazai Osamu, and he and his partner Kunikida are members of a very special detective agency. They have supernatural powers, and deal with cases that are too dangerous for the police or the military. They're tracking down a tiger that has appeared in the area recently, around the time Atsushi came to the area. The tiger seems to have a connection to Atsushi, and by the time the case is solved, it is clear that Atsushi's future will involve much more of Dazai and the rest of the detectives!
Haikyuu!!: Karasuno Koukou vs Shiratorizawa Gakuen Koukou
Production I.G Oct 8, 2016 Manga Third season of Haikyuu!!
Hibike! Euphonium 2
Kyoto Animation Oct 6, 2016 Novel Second season of "Hibike! Euphonium."
Drifters
Hoods Drifters Studio Oct 7, 2016 Source: Manga
Shimazu Toyohisa, while involved in the Battle of Sekigahara, manages to mortally wound Ii Naomasa, but is critically wounded in the process. As he walks from the field wounded and bleeding, Toyohisa finds himself transported to a corridor of doors where a bespectacled man at a desk waits for him. This man, Murasaki, sends Toyohisa into the nearest door where he wakes up in another world. There, Toyohisa meets other great warriors like him who have been transported as well, to be part of a group known as Drifters.
This world contains both native humans and a number of fantastical races, including elves, dwarves, and hobbits. However, the world is at war, with the humans waging a losing war against another group of great warriors, the Ends, who wish to take over the world and kill all the Drifters. Under the Ends' command are many terrible creatures, including dragons, which they use to destroy everything in their wake. At the start of the series, the Ends' army has control of the northern part of the continent and is currently trying to invade the south through a pivotal fortress at the northernmost tip of a nation called Carneades. Meanwhile, the Octobrist Organization, a group of human magicians native to this world, attempt to bring together the many individual Drifters to save their world from the brutal Ends.
Jojo no Kimyou na Bouken: Diamond wa Kudakenai
David ProductionOct 8, 2016Manga
The fourth part of Jojo's Bizarre Adventure focuses on Josuke Higashikata, a high school student living in the fictional town of Morioh. Jotaro Kujo arrives to warn him of a looming threat: an unknown person is using a mysterious tool called Bow and Arrow, which gifts those struck with Stands. As a result, new and dangerous Stand users have begun appearing in the area. Josuke agrees to help Jotaro find the user.
Ajin 2nd Season
Polygon PicturesOct 8, 2016MangaNo synopsis available.
Shuumatsu no Izetta
Ajia-douOct 1, 2016Original
In 1939, the imperialist nation of Germania launched a sudden invasion of its neighboring countries. This conflagration engulfed all of Europe in one fell swoop, and the era was dragged into the maelstrom of war. Then in 1940, Germania set its sights on Elystadt, a tiny principality blessed with breathtaking greenery and water in the Alps.
The story centers on Izetta, a descendant of a clan of witches who had passed down mysterious powers for generations. She can cast these powers on anything she touches and manipulate it at will. Since she was little, she and her grandmother lived their lives on the road, traveling between European countries in order to hide these powers. The anime also centers on Fiine (pictured left), the sole daughter in line to succeed Rudolph III, the ruler of the Principality of Elystadt. From a young age she has been adored for her wisdom and kind heart by not only her retainers, but by all the citizens. Since her father has been stricken by illness, she has been busy preparing for Germania's invasion in his stead.
Saiki Kusuo no Ψ Nan
EGG FIRM x J.C.StaffOct 2016Manga
Saiki Kusuo is a typical 16-year-old high school student… except he has psychic powers. He can use them to get whatever he wants, but he also knows everything that people are thinking. Everything. No surprises, no secrets, no normal human experiences. He's kept his powers in check since childhood, but with the temptations of high school now on his mind, he's bending the rules—and spoons.
Occultic;Nine
A-1 PicturesOct 9, 2016Light Novel
The "paranormal science" story follows nine idiosyncratic individuals, linked by the "Chojo Kagaku Kirikiri Basara" occult summary blog run by 17-year-old second-year high school student Yuta Gamon. Little incongruities that occur around these nine eventually lead to a larger, unimaginable event that may alter what is considered common sense in this world.
Trickster: Edogawa Ranpo "Shounen Tantei-dan" Yori
Shin-Ei AnimationTMS EntertainmentOct 4, 2016Original
It is the 2030s. The Boy Detectives Club gathers under Kogoro Akechi, the mysterious detective. The group solves cases great and small using their unique skills. One day, a member of the club, Kensuke Hanazaki, meets the boy Yoshio Kobayashi. Kobayashi's body cannot die due to the effects of the "Unidentifiable Mist," but he yearns for death, and shirks from contact with other people. Taking an interest in him, Hanazaki invites him to join the Boy Detectives Club. Their meeting is connected to the fate tying together Kogoro Akechi, and the era's greatest villain, the Fiend With Twenty Faces.
Luger Code 1951
Studio DeenOct 22, 2016Original
Grand Prize winner of the Shonen Jump + × Animax Anime Scenario Award.
The story centers around the young linguistic genius and university professor Testa. He is introduced by his senior, Sergeant Rossa, to the Allied Cryptanalysis Department. There, he is tasked to break the enemy werewolves' code, which the werewolves are using to encrypt their radio transmissions. Testa is astounded, as the only sound the encrypted code produces is the howling of a wolf. His research yields no results, and he resolves to capture a live werewolf for better cryptanalysis. After exhausting all possible means, he finally finds a female werewolf, Yonaga.
Cheating Craft
BladeOct 5, 2016Light Novel
University Exams are one of the most influential factors in one's early life. Depending on the results, a fantastic, high class, honorable life may await you. Or, on the other end of the spectrum, you may be left only leftovers. In this type of battlefield atmosphere, students are always doing their best to "evolve" and survive. "Learning Types" are students who have studied hard their whole lives and legitimately memorized everything they have studied, while "Cheating types" are those who, as the name suggests, only managed to climb the educational ladder by cheating. Though sometimes they must cooperate with each other, there is a great rivalry between the two types. How will the hero "Mumei", a C Type, followed by the heroin "Koi" a L-Type, struggle in those tests. Now a new battle, one beyond imagination, is about to begin.
Okusama ga Seito Kaichou!+!
SevenOct 2, 2016Manga
High school freshman Hayato Izumi's hopes of becoming class president are dashed after losing to Ui Wakana, a beautiful girl who promises to lift all restrictions on campus romance. After the student council meeting, Ui arrives at Hayato's home and announces that she will become his wife due to an agreement that their parents made during their childhood.
Nanbaka
SatelightOct 5, 2016Digital Manga
The series focuses on Jyugo, Uno, Nico, and Rock, four young prisoners at a unique prison where inmates are divided into groups and assigned numbers. They comprise group 13 and, despite the circumstances, take every opportunity to have fun, much to the chagrin of their guard Hajime. However, Jyugo's leisurely life is upset when he learns there is more to his past than he remembers…
Brave Witches
Silver LinkOct 6, 2016Original
In September 1944, allied forces led by the 501st Joint Fighter Wing "Strike Witches" successfully eliminate the Neuroi threat from the skies of the Republic of Gallia, thus ensuring the security of western Europe. Taking advantage of this victory, allied forces begin a full-fledged push toward central and eastern Europe. From a base in Petersburg in the Empire of Orussia, the 502nd Joint Fighter Wing "Brave Witches," upon whom mankind has placed its hopes, flies with courage in the cold skies of eastern Europe.
Days
MAPPAOct 2, 2016MangaThe story centers on two boys who were never meant to meet: Tsukushi Tsukamoto, who has no special skills but secretly hides a passionate heart, and Jin Kazama, an isolated soccer genius. On a stormy night, the two meet, and that meeting creates a whirlwind in the world of high school soccer.

3-gatsu no Lion
ShaftOct 8, 2016Manga
Rei Kiriyama is a 17-year-old boy who recently started living alone, financed by his salary as a professional Shogi player. Despite his independence, however, he's yet to mature emotionally, and his problems continue to haunt him in his daily life. His relationship with his adoptive family is strained, and he has difficulties interacting with his fellow high school students. Meanwhile, his professional career has entered a slump. Burdened with the heavy expectations placed on him as the fifth to become pro in middle school, his wins and losses are fluctuating as his record and progression into the ranks begin to stagnate.
Acquainted with Rei are the three Kawamoto sisters: Akari, Hinata, and Momo. Unlike Rei, they live happily in their modest home, which they warmly welcome Rei into as if he were one of their own. Despite his reservations about becoming too close to the family, he frequently visits, interacting with them and receiving the kind of care and affection he never quite had while under his foster home.
This is the story of Rei's triumphs and failures, relationships new and old, and his growth as a person.
Touken Ranbu: Hanamaru
Doga KoboOct 3, 2016Games
The year is 2205. The "historical revisionists" have begun attacks on the past in their plot to change history. The Saniwa, who have been charged with protecting history, can imbue life into objects. Strongest among these are the Touken Danshi. The story centers around their cheerful lives.
Lostorage incited WIXOSS
J.C. StaffOct 8, 2016OriginalNo synopsis available.
All Out!!
Madhouse x TMS EntertainmentOct 7, 2016Manga
In Rugby, there is no Ace Striker and there is no No.4 Batter, so who is the star of the team? The story begins at school entrance ceremony of Kanagawa High School where Kenji Gion, a small but gutsy go-getter joins the rugby club.
Kenji joins with his classmate, Iwashimizu, who has a complicated past, and sub-captain Hachioji, who always takes good care of his Club members. Lastly, there is Captain Sekizan, who has overwhelming powers, but keeps his cards close to his chest. With such differences in both personality and physical performance, the team must learn to work and grow together to become the best.
Soushin Shoujo Matoi
White FoxOct 4, 2016Original
It is 2016. Matoi Sumeragi, a second-year junior high school student, works part-time as a shrine maiden at Tenman Shrine in the city of Kamaya. Ever since being separated from her mother in early childhood, Matoi has been entrusted to her grandparents on her father's side, but three months ago, she finally began to live with her father Shingo. In those circumstances, she only wishes for a peaceful, normal life.
Her close friend and part-time workmate Yuma Kusanagi is part of the family of the shrine's chief priest, and is a candidate to be the successor shrine maiden. For generations, her family has performed exorcisms of evil spirits. She invites Matoi to one of these exorcism ceremonies, a so-called "Divine Possession" that she will attempt.
One day, Matoi and Yuma walk from the school to the shrine as usual, but when they arrive, they are greeted by the shrine's now damaged grounds, and Yuma's parents have both collapsed from their wounds. Matoi's father Shingo, a police detective, launches an investigation, and he comes upon a man who does not seem entirely sane: his only witness. When he holds down the man, Yuma begins the ritual of Divine Possession.
Something strange then happens, not with Yuma, but with Matoi. Matoi Sumeragi, who had only wanted a normal, peaceful life, takes the role of a god, and gains the power to banish evil spirits! To get her precious everyday life back, Matoi must conduct exorcisms!
Bloodivores
Creators in PackOct 1, 2016Digital Manhua
60 years ago, a strange case of insomnia struck the population, forcing them to stay awake for more than a full week. The victims, completely sleep deprived, all went mad. To cure this illness, a new medicine was produced, but the side effects turned the patients into vampires. Humanity went to war against this new species and triumphed, but some of the vampires managed to survive. Born from a Human and a Vampire, the main character Mi Liu, "The Child of Hope", is to represent the new hope that will connect the two species. Ringleader of a bank robbery, Mi Liu is arrested and transferred to a special prison of the National Defense Agency that monitors Vampires. Trying to break free with Anji, Mi Liu is attacked by strange monsters and he finds out that the prison location corresponds to the birthplace of Vampires, the old capital "Blue Town." Why are Vampires trapped in Blue Town? What are those strange monsters attacking them? Our heroes must fight to solve those mysteries.
Keijo!!!!!!!!
XebecOct 6, 2016Manga
Kaminashi Nozomi (17) is an exceptional gymnast. So much so that colleges with some of the best gymnastic programs are trying to recruit her. Unfortunately for them, she has other plans. Due to her family being extremely poor, money is everything to her. That's why she wants to step into the world of "Keijo." "Keijo" is a type of gambling sport where girls stand on a small floating platform and compete against one another. The aim is to push the other contestant off of the platform into the water, but they are only allowed to use their butt or breasts to push the others off. Will Nozomi be able to compete in the intense world of "Keijo" and bring wealth and fortune for her family?
Watashi ga Motete Dousunda
Brains BaseOct 7, 2016Manga
Serinuma Kae is a second year high schooler and an avid fujoshi who secretly ships her classmates, Igarashi-kun and Nanashima-kun. The death of her favorite anime character causes her to become stressed—and loses weight rapidly. Now that Serinuma has became an attractive girl to her classmates, her snarky kouhai Shinomiya-kun, and her senpai Mutsumi, how is she going to deal with them …with her constant BL-filled, fujoshi mind?!
Udon no Kuni no Kiniro Kemari
LIDEN FILMSOct 9, 2016Manga
Souta Tawara is a web designer working in Tokyo. When he visits his family's Udon place in his hometown Kagawa Prefecture, he discovers a young boy. Upon confronting the boy, Souta soon learns his secret and decides to quit his job in order to take care of the boy, Poko. The daily adventures of the two slowly enfold as Poco energetically navigates his way through Kagawa, the "Udon Kingdom," along with Souta.
Soul Buster
Studio PierotOct 4, 2016Novel
An adaptation of author Bai Mao's Chinese novel series based on Romance of the Three Kingdoms.
Show By Rock!!#
BONESOct 2, 2016Game
Second season of "Show By Rock!!"
Mahou Shoujo Ikusei Keikaku
LercheOct 2, 2016Light Novel
In a world where a social game called The Magical Girl Raising Project allows one in tens of thousands of people to be a "magical girl" — possessing extraordinary physical capabilities and looks, as well as special magical powers that set them apart from the rest of the human race. But one day, in a district containing 16 magical girls, the administration announces that it must halve the number of magical girls to solve the problem of magical energy. At first, the 16 magical girls race to collect more "magical candy" than their competitors, but the rules quickly become twisted, and it quickly becomes a murderous battle for survival among them.
Fune wo Amu
ZexcsOct 14, 2016Novel
The publication of a new dictionary titled The Great Passage progresses. Mitsuya Majime, originally from publisher Genbu Shobo's sales department, has been recruited by Kouhei Araki, a veteran editor of the dictionary department who is looking to retire soon. The dictionary department is known internally as the "money-eating insect," but Mitsuya uses his perseverance and attachment to the words in order to become a great editor. Mitsuya, who has poor social skills, finds himself working with another man named Masashi Nishioka, who is able to express himself better.
Kiitarou Shounen no Youkai Enikki
Creators in PackOct 5, 2016Manga
This is the visual diary of Kiitarou's experience with youkai. He's a boy with a very strong spirit sense, but when he entered a forbidden storehouse, he was kicked out of his home. He soon found a new place to live, where he met a zashiki warashi (house spirit) named Suzu. He and Suzu soon began to attract all kinds of spirit creatures, starting with a nurikabe (appears as a wall that impedes travelers) and mokumokuren (appears as eyes in a torn paper wall). What kind of folkloric creature will he meet next?
Yuri!!! on Ice
MAPPAOct 6, 2016Original
The story revolves around Yuuri Katsuki, who carried all of Japan's hopes on his shoulders to win at the Gran Prix Finale ice skating competition, but suffered a crushing defeat. He returns home to Kyushu and half feels like he wants to retire, and half feels like he wants to continue ice skating. With those mixed feelings swirling inside him, he confines himself inside his parents house. Suddenly the five-time consecutive world championship ice skater Victor Nikiforov appears before him, and along with him is Yuri Plisetsky, a young Russian figure skater who is already defeating his seniors. Victor and both Yuris take up the challenge on an unprecedented Gran Prix series.
Bubuki Buranki: Hoshi no Kyojin
SanzigenOct 1, 2016Original
When Azuma Ikki returns to Japan after 10 years, he gets assaulted by a group of armed men and becomes their prisoner. Kogane Asabuki, a childhood friend, saves him with a weapon on her right hand known as Bubuki; a weapon with its own mind. Azuma Ikki, who is a Bubuki user himself, learns about the existence of Bubuki and goes on a journey alongside the companions he has found, in an attempt to find and revive Oumai, a Buranki (titan) who sleeps underground.
Regalia: The Three Sacred Stars
ActasSep 29, 2016Original
In the country of Rimguard a mysterious event shook the country and its people just 12 years prior. As time passed, memory of the incident began to fade while peace reigned over the land. Sisters Yui and Rena live a quiet life in the Enastria Empire until a large mecha suddenly attacks their peaceful home, changing everything. The girls become caught in a vortex of destiny and godly revival.
Kidou Senshi Gundam: Tekketsu no Orphans 2nd Season
SunriseOct 2, 2016Original
No synopsis available.
Flip Flappers
3HzOct 6, 2016Original
Papika and Cocona, the heroines of the story, hold the keys to open the door. When the two girls meet, their adventures in a different time and different overlapping dimension called "Pure Illusion" begin. Many things in Pure Illusion will stand in the girls' way on their search for the mysterious crystal called the "Shard of Mimi," an item that is said to grant any wish. However, when the girls find themselves in danger, the Shard of Mimi shines, and they are able to transform.
Magic-Kyun! Renaissance
SunriseOct 2, 2016Mixed-Media Project
A world where art becomes magic. In this world, people who can inspire passion with their Magic Arts are called Artistas, and are employed in show business. In Hoshinomori Private Magical Arts High School, where Artistas are taught, a strange new student named Ohana Aigasaki transfers into the school.
Ohana is placed on the planning committee for the school's yearly Hoshinomori Summer Festa cultural festival. She spends her romantic school life with six other boys who aim to become entertainers in the future.
Each of the boys specializes in his own Arts, and aims to make Hoshi Fes a success. In addition, the boys also aim to be chosen alongside Ohana as the school's Artista Prince and Princess, only chosen once a year.
A Magic-kyun for you! A new renaissance starts here! Magic-kyun! Renaissance is a multimedia project where you can create great memories with Artistas of greatly varying personalities!
ViVid Strike!
Seven Arcs PicturesOct 2, 2016OriginalNo synopsis available.
Uta no☆Prince-sama♪ Maji Love Legend Star
A-1 Pictures Oct 2, 2016Otome GameNo synopsis available.
Classicaloid
SunriseOct 8, 2016Original
In a rural town undergoing revival through music, high school students Kanae and Sousuke meet none other than Beethoven and Mozart! Calling themselves "Classicaloids", this mysterious duo creates a strange power through the "music" they play.
One night, stars fall from the sky and gigantic robots appear, causing trouble every single day! Bach, Chopin, Schubert also appear as Classicaloids. What is the mystery behind the powers they possess? Are they humanity's friend or foe?
Monster Hunter Stories: Ride On
David ProductionOct 2, 2016Game
Creating bonds with monsters, the rider's journey begins.
This is a world where both men and monsters exist. Those who hunt the monsters are called Hunters. But in a small corner of the Hunter's world, there are those called Riders who bond with and coexist with monsters. With their Kizuna Ishi (Bonding Stones) that allow them to awaken the hidden power inside monsters, Riders live in secrecy together with their Otomon, the monsters they have formed a connection with.
Ryuto, a young boy living in the Rider village of Hakum, dreams of becoming the world's best Rider. Having just turned 12, he sets out to find his own Otomon for himself before the ceremony where he is given his own Kizuna Ishi. Together with his kind-hearted childhood friend Shuval, his inquisitive childhood friend Lilia, and his partner Naviloo, he sets out deep into the forest, and has a miraculous encounter with a Rathalos.
A story begins where a Rider and his Otomon will deepen their bond.
12-Sai. Chiccha na Mune no Tokimeki 2nd Season
OLMOct 2, 2016Manga
The story follows Hanabi, a sixth-grade girl who is neither an adult nor a child. She deals with issues such as accidentally witnessing her homeroom teacher kissing, and worrying about experiencing physiological changes before her friends. This is the depiction of a 12-year-old girl's innocent worries and first love.
Tiger Mask W
Toei AnimationOct 2, 2016Manga
In "The Tiger's Hole," the behind-the-scenes organization of the revived wresting world, two young wrestlers take a stand. One of those fighters has inherited the training facility and mask of a tiger that Naoto Ito left at the foot of Mount Fuji. The other fighter has been victorious at fierce competitions since entering The Tiger's Hole, and has obtained the black Tiger Mask. A Tiger Mask that walks down the path of light, and a Tiger Mask that walks down the path of shadow. Neither of them have ever seen each other's face… In the ring, the two are fated rivals, but their goals are the same: "Crush The Tiger's Hole!"
Hagane Orchestra
Fanworks Oct 10, 2016 Game No synopsis available.
Ameiro Cocoa 3rd Season
Studio TBD Oct 2016 Digital Manga No synopsis available.
Cardfight!! Vanguard G: Next
OLM Oct 2, 2016 Card Game No synopsis available.
Kaitou Joker 4th Season
Shin-Ei Animation Oct 3, 2016 Manga Fourth season of the Kaitou Joker anime.
Reference: Livechart
Last Updated on February 17, 2022 by Yu Alexius