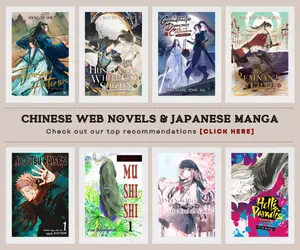 The preliminary of Divosaga Cross-Server Guild War Season 5 finally ended and we now know which guild enter the Diamond Team, Gold Team, Silver Team and Iron Team. The guilds in every team will battle each other to find out which one is the strongest in every team with the overall victor of Diamond Team as the Guild Champion of Divosaga CSG 5. It has been an exciting ride this whole time and everyone is simply excited to find out which of the stronger guilds in the game will make it to the Diamond Team and will eventually get the championship. First, I'd like to discuss about my own experienced and it was really quite funny. I supposed to skip the 4
th
round of the prelims since I promised my co-worker that I'll be attending her birthday party. In the end, I ended up participating in the game while I'm in the office hiding from my superiors since my duty time is already over but I need to wait some of my co-workers before we departed for the party. And that's it, I was able to joined the 4
th
round of the prelims and help my guild in the battle against EPIC on which we won and finally get our hands to enter the Diamond Team for the first time (haha, I was simply happy with this since my guild is a bunch of inactive, passive and dummy accounts; so this is really surprising on the part of few active members.)
Now, let's talk about the outcome of the 4th round in the Top 10 (I have to informed everyone that since the GM didn't revealed the ranking, I made up a hypothesis about the current ranking based on what the records I have about the powers, members, and known information about every guilds.) I am pretty sure that it has been an astounding fight between Virterium and DropBears with the former gaining the upper hand, thus, giving it the rank 1 in the preliminaries. DropBears somehow manage to make it in the Diamond Team as I was thinking that they get either any of the rank from 6 to 8. Two smaller guilds also fought for the 2ndplace in the prelims and that's DESTROYER and Inferno. Just by watching the guild power, I am quite sure that it was Inferno that won the battle. Just like DropBears, I'll put DESTROYER from rank 6 to 8 together with another guild which is MynDestiny that miraculously make it to the Diamond Team after crushing Bandit. I said miraculously because at first, they had been seriously wrecked by Virterium in the first round. Getting the rank 3 in the prelims is none other than the defending champion, Outlawz_FC which magnificently redeem its honor after losing to AkuIndu in the first round in a very close fight by defeating FairyTail. Anyway, I am confident that they'll get the final rank of either 1 to 4, and since we're in the same server, I wish that they'll be able to defend the title but I certainly acknowledge the insurmountable Virterium as the biggest threat in this season. The 4th place was gotten by AkuIndu in seriously tough fight against Mastermind, which currently house majority of the strongest players in the game including the Top 1 and 2 (Διας and Arcadia777). For me, AkuIndu is also a possible winner this time since it has the highest guild power in Divosaga and it's up to them on how they utilize it to win the entire thing and beat Virterium on which they suffered defeat in the 2nd round. In the rank 5 is our guild, The_Legion and I'll humbly say that whether it's pure luck or due to the precious effort of my friends, we are seriously thankful for getting this far and we'll simply enjoy the remaining matches in this season. I can see already where we can place in the final ranking as I am pretty aware of the strength of my guild, but it seems that we still have some good fights coming in.
Let's talk about the Gold Team and this is going to be exciting though everyone should be aware that it's already a victory for Mastermind in this category. Though I can say that SHIELD will have a decent 2nd place in this group, they still have a good punch as the oldest guild in the game. However, I was really wondering why they won't merge with Outlawz_FC, they're unstoppable on getting the title once they do that but it seems that SHIELD have quite a lot of pride and well, we all respect that.
The Silver Team is made up of average powered guild though I wouldn't underestimate UNITY since they still have some powerful members in their league despite majority of their players transferred to Mastermind. Epic is also a force to reckon with together with BANDIT. Though, it's hard to ignore Se7en's guild power, their performance lately has been dull even in the local server guild war; so I'll put them around rank 4 or 5 in the Silver Group.
In the Iron Team, I might give the top spot to Warlordz, EMPIRE, Taurus, or Underworld.
Now, let's all talk about the first round of Divosaga CSG Final matches. AkuIndu will fight against MynDestiny and I can't say for sure which guild will win as I will not underestimate MynDestiny despite of their poor performance in the prelims. However, I might give my prediction for victory in this battle to AkuIndu. DropBears was also set to fight Inferno, and everyone should know which one will win and that's Aussie's guild. My guild, The_Legion will fight our ally, Outlawz_FC; and the result is very obvious already so I will simply expect a 20-30 minute long conversation with Andiwijayaa or maybe Feik3i in the current chat, and of course to our once second in command in the guild, headhunter28. The match between Destroyer and Virterium also has a very obvious answer, and it's quite a waste of time to even think which one it is.
In the Gold Team, I'm expecting for the victory of SHIELD against bLood_Rain, Phoenix against Rockcrew, Mastermind against SeemsLegit, and FairyTail against indo_amor. The Silver Team will be dominated by Se7en, Unity, and Bandit this week.
For the matches of Divosaga CSG Finals round 1, the details are below:
Diamond Team
Gold Team
Silver Team
Iron Team
Iron Team
Last Updated on August 2, 2016 by Yu Alexius