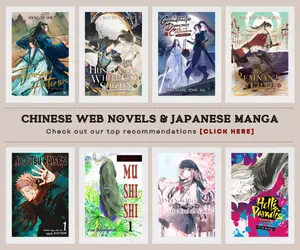 The God Revolution period for August 2016 was pretty early and it's quite funny because it's not even August yet but well, I wouldn't complain about that matter to the G.M., since it is time consuming and doesn't really bother me at all. The class wars took place last July 26, 2016 with the finals set on July 28. The rewards is still the same that's' why I understand if majority of the players doesn't really participate in it anymore. Well, that's somehow a good thing since it making easy for the low-powered players to enter the Top 100 and get into the finals, thus, letting them get the items they don't have yet. Nonetheless, God Revolution will always be a flashy thing to do especially for the players with high caliber and it is time to prove how strong they are in their respective classes, especially those veterans in the class wars.
Now, let's talk about the Mage Class first, gabriel1983 continue his winning streak and keep the title High Wizard to himself once again. For now, he seriously left behind the rest of the mage class with his seriously overpowering battle rating and stats. The second place was taken by Yokoshiro who got 14 wins with Batman getting the 3rdplace. Well, this is a very similar result, isn't it since this had happened few times already and that's almost a year ago.
Among the wild card in this class wars are RudsMK (previously known as MonkeyKing), Spring (previously known as Winter), Alfaclovers and cHiKo77.
Meanwhile, in the Warrior class, Διας once again prove his might as the strongest player in the game by keeping his hold on the High Warrior title for such a very long period of time. Wonderwoman got the 2nd place while MasK was able to secure the 3rdplace for himself; leaving Andiwijayaa and Romeo as wild card with the 4thand 5th place respectively.
The highly contested class, the Ranger had been a seriously entertaining and exciting once again with Vick winning it all for himself. He had won the Ranger class wars for so many times too but it's not that consistent compared to Διας and gabriel1983 since there are instances where Aussie or Laran sneakily stole the title of High Ranger from him. On the other hand, Aussie secure the 2nd place for himself with 13 wins having a tie with LaRan™ who ended up on 3rd place. The once mighty ☆Rains☆ finished in 4th place while Feik3i ended up in 5th. Other contenders included Arcadia777 who is the strongest ranger in the game having 6th place and HazeL on the 7th. 
Last Updated on August 2, 2016 by Yu Alexius