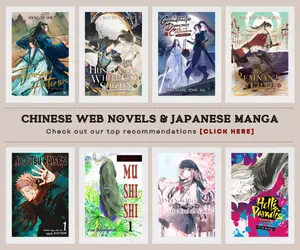 It has been an astounding 2015 with many amazing anime series brought joy and satisfaction in our hearts. The previous year introduced so many interesting anime that satisfied our craving for amazing and worthy shows to dedicate our time and passion. Anime fans around the world can tell that 2015 has been an outstanding year for anime viewers. We had been introduced on some epic series just like the phenomenal and hit anime this day which is One Punch Man. We had also witnessed the returned of some of our favorite anime series that continue to entertain and bring us joy by having their sequels aired this year.
As we face the year 2016, let's look back and reminisce the
Top 10 anime series of 2015
that truly captured our hearts and interest. Of course, there are many anime series last year that gave us satisfaction but we only put the best of the best in this post, so check our list of
10 best anime series of 2015
. You are also free to drop a comment and tell us about your top 10 anime of the year, or your opinions about Yu Alexius blog Top 10 list.
1. One Punch Man
Believe it or not, One Punch Man is the phenomenal anime of the year that by far compared to the some of the anime legends such as Dragon Ball Z and One Piece. Every time I visit an anime forum, I always seen this discussion of which one is stronger, is it Goku or Saitama, and then other people would list all the names that can fight Saitama. This only proves that One Punch Man is an anime series that fans took seriously up to the point of comparing its protagonist Saitama to other popular and absolutely strong anime characters such as Goku, Vegeta, Beerus and those from other series.
What makes One Punch Man became outrageously popular is the fact that it does not follow the typical plot of an action-genre anime. Instead of having a weakling who will practice and gain experience to be strong in the series, One Punch Man has this bald guy named Saitama who can beat his opponents with a single punch. In addition, he is so powerful that he is looking for a strong opponent worthy of a real fight; he always ended up disappointed when he easily beats his opponents. Somehow, he's like the odd type of a Deux Ex Machina finishing his enemies with a single punch. I said odd because he's not the hero material and he seriously looks like a fool (but probably it's intentional just to give his opponents and the people around him the false impressions of his real strength).
2. Ansatsu Kyoushitsu (TV) (Assassination Classroom)
An anime filled of action, humor and sarcasm, Ansatsu Kyoushitsu is one of the biggest anime of 2015. It aired during the winter season and probably the reason why it caught attention of many anime viewers is the fact that students in story are competing to kill their teacher. That really sounds interesting, middle school students try to kill their teacher which is a tentacle indestructible alien.
Well, it may sound ridiculous but there more in this series than what it may seems. The anime shows that students should become strong and polish their respective skills in order to beat the oppressive school systems, and deal their own life problems. In the end, the anime surely gave all of us a good round of laughs, actions and one of a kind adventure.
3. Death Parade
Death Parade is no ordinary show. It's rather extraordinary with an emphasis on the concept of death and expanding it into a game style format. But it's more than also just simply playing a game because we see the ins and outs of what the players/characters are like. To put it figuratively, it's more like playing life and death itself. The way the show operates is different than the usual survival game. This is because the characters are already dead.
4. Haikyuu!! Season 2
Let's face it, sports-genre anime isn't really of a big deal unless it has some interesting plot and equipped with surprisingly hot characters. Haikyuu!! is not your typical sports anime compared to other anime series in the same genre. The first season of the show already made a name for itself and big fanbase, that's why people aren't expecting for the second season to surpassed it. Haikyuu!! Season 2 continues right from where the first season left off and the execution is perfect. The graphics of the series is seriously amazing, capturing the intensity of the scenes. The emotions of every character were perfectly captured and the anime accurately cover the story from the manga.
5. Charlotte
The anime is about teenagers who enrolled in Hoshinoumi Academy, a school for students with supernatural abilities. Charlotte is an original story from Jun Maeda, creator of Angel Beats and Clannad, Charlotte explores the supernatural lives of these teenagers and the price they must pay for being special.
Charlotte gives off the atmosphere similar to many different anime series. The reason why many anime viewers love it is the fact that the show is a combination of different aspects that can be found on different anime such as Code Geass, Clannad, Angel Beats!, Chuunibyou, etc. This show is packed to the brim with cool motifs, but you're only able to leave with a sick feeling of regret post-binge. As you've probably heard countless times, Charlotte has a wicked concept, stellar OP, and is headed by the people who brought you Angel Beats! and Clannad.
6. Oregairu 2/Yahari Ore no Seishun Love Comedy wa Machigatteiru. Zoku (My Teen Romantic Comedy SNAFU)
Yahari Ore no Seishun Love Comedy wa Machiatteiru. Zoku is by far absolutely brilliant in what it brings to a "typical" high school anime combining elements of drama, comedy, and romance into show that screams to be watched by the masses.
7. Noragami Aragoto
Noragami Aragoto is the second season of the hit anime series Noragami. The first season is already a big hit but it just getting better and more intense in the second season. Noragami Aragoto brings the darker side of Noragami's story revealing the past of Bishamon and the source of her hatred towards Yato. The anime also revealed Yato's past and the tragic death of Ebisu that leads into some crucial progress of the story on the manga. The anime surpassed the first season due to its darker story, intense fight scenes, light comedy, and showing the past of Bishamon and Yato on which many fans are interested to know. Plus, the arrival of story's main villain Fujisaki (Father) just make things more interesting.
8. Kekkai Sensen (Blood Blockade Battlefront)
Kekkai Sensen is packed with such enjoyable concepts, environments and characters. Kekkai Sensen is that friend who goes out of their way to give you shits and giggles because they're such a nice person. This beautifully conceptualized post-alien invasion world gives its best kicks from Leo being so mundane that he normalizes absolute chaos and death around his being every single time he's in the portrait. It's beautifully done and you'll be watching this entire anime with a smile.
9. Rokka no Yuusha (Rokka: Braves of the Six Flowers)
Rokka no Yuusha is the fantasy show that's more than just about swords fighting or saving the world. Well initially, it sets up it like so with its background story. Apparently, it's revealed that a Demon God existed a long time ago whom annihilated humanity. And now, its return is imminent. Six heroes (or otherwise, known as braves) are chosen by the Goddess of Fate to apparently fight the Demon God. The catch is that there is a fake hero as the story introduces a "7th brave". Main male protagonist Adlet Mayer learns the hard way of what exactly it means when suspicion falls upon himself.
10. Food Wars! Shokugeki no Souma
Shokugeki no Souma (Food Wars) is an anime about battles of cooking as the title suggests. You must have realized that the anime revolves around Soma Yukihira who wants to become a cook and surpass his father in cooking. Some stuff happens and Soma ends up in Totsuki Academy, which is the best cooking school in Japan. After reading the synopsis, you must have come to the conclusion that it isn't unique or special, but that doesn't make it bad. The story isn't anything even special but the other aspects of the show are so well done that it makes you feel that the story is better than it actually is.
Honorable mentions: Gangsta., Durarara!!X2, K: Return of Kings, Aldnoah.Zero 2, Arslan Senki, Owarimonogatari, Owari no Seraph, and Mobile Suits Gundam: Iron Blooded Orphans.
Last Updated on March 9, 2021 by Yu Alexius