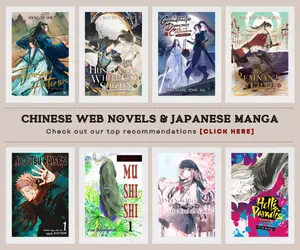 An announcement video has been streamed by Aniplex on Monday for the upcoming anime adaptation of Shinobu Ohtakaand Yoshifumi Yoshifumi Ōtera's spinoff manga Magi: Sinbad no Bōken (Magi: Adventure of Sinbad). The manga is a spinoff of Shinobu Ohtaka's Magi manga series which inspired a 2-season TV anime series.
While Magi is all about the adventure of Aladdin, Alibaba and Morgianna; Magi: Sinbad no Bōken tells the story of Sinbad as embark on a journey to become the king of the seven seas. It takes place 30 years before the events of Magi and focuses on Sinbad's journey to become king.
Magi: Sinbad no Bōken announcement video features text for the following "arcs" of the manga: Baal arc, Valefor arc, Badr arc, Sasan arc, and Artemyra arc.
In addition, the official website for the anime unveiled a new key visual.
Directing the anime at studio Lay-duce is Yoshikazu Miyao and writing the scripts is Taku Kishimoto. Providing the character designs for animation and also serving as the chief animation director of the anime is Souichirou Sako, while composing the music is Tomohiro
Ōkubo
.
The rest of the staff includes:
Concept Design: Barnstorm Design Labo, Toshinari Tanaka, Kio Edamatsu, Hiroyuki Ōyama
Djinn Creature Design: Takashi Tomioka
Director of Photography: Hyeon Dae Song
Editing: Takeshi Sadamatsu
Sound Director: Satoki Iida
Returning from the main Magi TV anime series and the OVA is Daisuke Ono who will play the titular character Sinbad. Among the returning cast members are: Akira Ishidaas Yunan, Tomokazu Sugita as Drakon, Ai Kayano as Serendine, Katsuyuki Konishi as Badr, Yōko Hikasa as Esra, Keiji Fujiwara as Hinahoho, Takahiro Sakurai as Jafar, Ayumi Fujimura as Pipirika, Takehito Koyasu as Barbarossa, and Hiroki Touchi as Baal.
Last Updated on March 19, 2021 by Yu Alexius