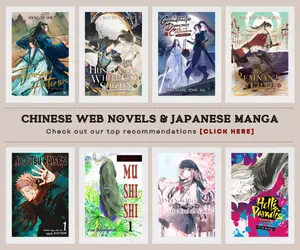 The upcoming anime adaptation of the otome game "Prince of Stride" is set to premiere on January 2016. Prince of Stride Alternative, which is the anime's adaptation full title, will introduce the extreme sport "Stride" to anime fans who weren't familiar with the game. The plot is not similar but a sports anime like this can be compared with other series in the genre such as Kuroko's Basketball and Free!.
It is typical among sports anime genre to have attractive characters aside from the enticing and fresh stories. Prince of Stride Alternative anime series is not different; the anime is filled with good looking characters with different personalities which makes the story interesting.
Hônan High School:
Ryohei Kimura as Riku Yagami
Nobuhiko Okamoto as Takeru Fujiwara
Kana Hanazawa as NANA Sakurai
Kensho Ono as Hozumi Kohinata
Daisuke Ono as Heath Hasekura
Hiro Shimono as Ayumu Kadowaki
Junichi Suwabe as Kyōsuke Kuga
Ryotaro Okiayu as Yujiro Dan


Saisei High School:
Mamoru Miyano as Reiji Suwa
Daisuke Hirakawa as Shizuma Mayuzumi
Takuya Eguchi as Bantaro Chiyomatsu
Tatsuhisa Suzuki as Tasuku Senoo
Yuuki Ono as Asuma Mayuzumi
Toshiyuki Toyonaga as Kaede Okumura
Below are the rest of the cast members:
Mihashi High School:
Yoshitsugu Matsuoka as Kei Kamoda
Natsuki Hanae as Yu Kamoda
Kengo Kawanishi as Aoi Shima
Daiki Hamano as Hisato Harigaya
Taishi Murata as Takeshi Eifuku
Itaru Yamamoto as Nobuhiko Nagatsuka
Ichijōkan High School:
Daiki Yamashita as Yuri Himemiya
Kaito Ishikawa as Shiki Dozono
Yūsuke Kobayashi as Kaoru Shishibara
Hiromichi Tezuka as Kiyoto Washimi
Kengo Kawanishi as Arata Samejima
Yoshitsugu Matsuoka as Tetsu Hachiya
Kakyôin High School:
Takahiro Sakurai as Tomoe Yagami
Tetsuya Kakihara as Amatsu Ida
Shouta Aoi as Toya Natsunagi
Ikuji Nose as Nampei Aoba
Ryota Ohsaka as Hajime Izumino
Natsuki Hanae as Ryo Izumino
The original design works for the series were credited to
Shūji Sogabe
[FiFS], while credited with the original character design is
Kanako Nono
[FiFS]. The original graphic design is credited to
Tomoyuki Uchikoga
, and directing the
Prince of Stride Alternative
at
MADHOUSE
is
Atsuko Ishizuka
. The series composition is handled by
Taku Kishimoto
, while adapting
Nono
's character designs for animation is
Kokunen Ou
.
Prince of Stride Alternative Plot
The original game revolves around "Stride," an extreme sport that involves six people on one team who run relay races through towns. Hōnan Academy and other schools compete to win eastern Japan's top Stride competition, "End of Summer."
The series revolves around a closed-down "Stride" club at Hōnan Academy. First-year high school students Takeru Fujiwara and NANA Sakurai attempt to restart the club, but they must recruit six members for the team. They ask Riku Yagami to join, but he turns them down by saying that Stride is the one thing he doesn't want to do. However, Takeru andNANA drag Riku into the clubroom to try to convince him.
Source: Nijimen
Last Updated on November 15, 2015 by Yu Alexius